Accommodation Specials!





Reef House Resort & Spa Luxury Resort opposite beautiful Palm Cove Beach.
STAY 4 PAY 3
Includes:
- Bottle of Sparkling
- Brigadiers Punch at Twilight
- Wi-Fi and DVD library
- Late 1pm check out

PALM COVE


Based on 4 night stay - Brigadier Room
Stay between now and 31/March/2019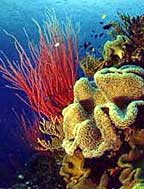 Reef & Kuranda 2 Day Experience 2 reef destinations in 1 day on the fabulous Evolution vessel. Visit Kuranda on famous Skyrail and Kuranda Train and explore the village in the Rainforest.
Tour Combo SAVE $56!
- Famous Skyrail Cableway
- Evolution premium reef cruise
- 2 Outer Reef locations
- Snorkel gear
- Scenic Kuranda train
- Free time in Kuranda
& more..


DEPARTS DAILY


Stay between now and 31/March/2019





Tropical Reef & Rainforest 5 nights at Bay Village with 3 most popular reef & rainforest full day tours.
EXCELLENT VALUE!
- 5 Nights in a Studio
- Breakfast daily
- 5 Hours internet
- Evolution Outer Reef Cruise
- Daintree Rainforest Tour
- Crocodile River Cruise
- Kuranda Train & Skyrail

5 NIGHT PACKAGE
SAVE $636

Stay between now and 31/March/2019





The Cairns Getaway Package is an ideal option for those who simply want to escape for a short break to the beautiful tropical north.
4 NIGHT PACKAGE
- The Hotel Cairns
- Full Breakfast Daily
- Green Island Day trip
- Glass Bottom Boat or
- or Snorkel gear
- Kuranda Train & Skyrail

CAIRNS CITY
SAVE $319

Stay between now and 31/March/2019





4 Night Tropical Indulgence offers a complete city experience with a 5 star sailing daytrip to Michaelmas Cay including bubbly, cheese & crackers on the way home.
FUN ESCAPE - GREAT LOCATION
- 4 Nights VIP Shangri-La
- Horizon Club Breakfast daily
- Sunset Drinks & canapes daily
- Complimentary refreshments
- Ocean Spirit Michaelmas Cay day
- Semi-Submarine Coral Viewing
- Wine, cheese & crackers on sail home


SAVE $886


Stay between now and 31/March/2019





Vision luxury apartments perfectly located on the Cairns Esplanade. Short stroll along boardwalk to famous Cairns Swimming Lagoon, Restaurants & Marina.
7 NIGHT FAMILY FUN
-Green Island Day Trip
-Snorkel or Glass Bottom Boat
-Kuranda Train & Skyrail
-Fully Equipped Gym
-Lap Pool
-Spa & Sauna
-BBQ Area

SAVE $781


2 Adults & 2 Children - 7 night stay - 2 bedroom apartment


Stay between now and 31/March/2019
Viewing 1 to 8 of 8 properties
Page 1
Mantra Trilogy

Hotel rooms, 1, 2, 3 Bed Apartments
Modern Property | Great Views
Ideal Esplanade Location
Popularity

Service

Value

Overall

Based on 108 ratings
Mantra Trilogy, Cairns
is located on The Esplanade overlooking the harbour, Mantra Trilogy offers contemporary comfort close to the Reef Casino, swimming lagoon and reef departure points. ...
more info
Southern Cross Atrium

Close to train station & shopping
Lap Pool | Lagoon Pool & Spa
Gym | Studios & Apartments with kitchenette
Popularity

Service

Value

Overall

Based on 251 ratings
Southern Cross Atrium Apartments
feature Studio with mini kitchens and One and Two bedroom apartments combining the convenience and energy of a Cairns inner city location and only steps to Cairns Central, the major shopping mall of Cairns. Facilities include three swimming pools, Spas, Gymnasium, Sauna, Wi-Fi and free parking......
more info
Breakfree Royal Harbour

Esplanade city location!
Huge Spa, Stunning views
Great location, Swimming Pool
Popularity

Service

Value

Overall

Based on 45 ratings
Overlooking beautiful Trinity Bay and the spectacular Cairns Lagoon, Breakfree Royal Harbour is perfectly located for guests to enjoy the best of tropical Cairns. The ideal escape for a romantic getaway, BreakFree Royal Harbour offers four-star one bedroom apartments, all with spa baths....more info

Mantra Esplanade

Esplanade opposite Lagoons & Marina!
Excellent location
Stunning views
Popularity

Service

Value

Overall

Based on 28 ratings
Mantra Esplanade
is located on the Cairns Esplanade, enjoy staying in a central location with restaurants, nightlife, shopping and attractions on your doorstep....
more info
Park Regis City Quays

Close to Convention Centre
Hotel Rooms & Apartments
Roof Top Pool
Popularity

Service

Value

Overall

Based on 15 ratings
Park Regis City Quays is one of the newest hotel and inner city apartment complexes in Cairns. Located in the heart of the Central Business District, this property would ideally suit the corporate or business traveller, with just a 2 minute walk to the convention centre, shops and marina...more info

Bay Village Cairns

Studio, 1, 2 & 3 Bedroom Apts
Tropical Atmosphere | Pool
Excellent Balinese Restaurant
Popularity

Service

Value

Overall

Based on 104 ratings
Bay Village
is a Tropical Resort property located within easy walking distance to the famous Cairns esplanade and city. The resort boasts a la carte dining, a free form swimming pool, poolside cocktail bar, guest laundry and tropical gardens...
more info
Piermonde Apartments

2 & 3 Bedroom Apartments
Spacious Stylish Apartments
Great location | Huge Balcony
Popularity

Service

Value

Overall

Based on 24 ratings
Piermonde Apartments
is the new benchmark in inner city, luxury holiday accommodation. Positioned in the heart of Cairns City opposite the new Cityport development, this exclusive vantage point allows guests to enjoy the very best that Cairns city has to offer ...
more info
Vision Apartments Cairns

Two & Three Bedroom Apartments
Cairns Esplanade location
Self Contained & Daily Service
Popularity

Service

Value

Overall

Based on 14 ratings
Vision Apartments Cairns
offers two and three bedroom holiday apartments located on the Esplanade in Cairns city....
more info
Viewing 1 to 8 of 8 properties
Page 1
Holiday Apartments

Holiday apartments provide a home away from home. Fully equipped they come with all you need for a long or short stay. Standard features include cooking facilities and all modern conveniences such as television, DVD, and internet access. Luxury apartments additionally may include features such as a European-style gourmet kitchen with all modern appliances, generous wardrobe space, full-sized washing machine and dryer, ensuite bathroom with oversized bath.
The benefits of booking a holiday apartment include more space and privacy, convenience when travelling with a family, and the savings associated with dining in rather than dining out. Apartments are ideally suited to families, groups, the corporate traveller and for longer stays.
Dual Key Apartments

Dual key apartments have become increasingly popular with modern holiday accommodation developments in the Far North. They comprise of a hotel room/studio room and a one bedroom apartment that can be adjoined. A single front door opens into a foyer area, where you will find two seperate entries to the rooms. When the single front door is closed, the hotel/studio room and one bedroom doors can be fixed open to form a two bedroom apartment that you can walk freely between. The apartment side has full kitchen facilities and lounge area, whereas the hotel room has all your standard hotel features. The bonus of having two bathrooms makes it very handy for families.
Servicing + Bedding Options

Housekeeping is usually less frequent in holiday apartments than hotels, everything is supplied in your apartment such as dishwashing and laundry facilities so you can live completely self contained, and so that you can enjoy peace and privacy without any interrpution. Most holiday apartments offer servicing every 3 days or provide a mid-stay clean for extended stays. Extra servicing can be arranged at an additional cost.
One Bedroom Apartments can sleep up to 3 people. Bedding is usually a Queen or King, that can be split into two singles, and an extra bed can be provided at an additional cost per night. Two Bedroom Apartments generally sleep up to 5 people, usually set up for families with a Queen Bed and two Singles, additional bedding can be suppied at an extra cost. Three Bedroom Apartments can usually sleep up to 7 people with a variety of bedding options to suit, this is ideal for families and groups of friends. Please advise the number of people who will be staying and what bedding is required, so that the correct bedding configuration can be set up for your arrival.
Facilities

Standard holiday apartment facilities include a pool and bbq area, in addition you may also find facilities such as a gym & sauna, tennis courts, day spa, internet room, book, games & dvd library. Because of the availability of kitchen facilities within the apartments, you will find that extra facilities such as restaurants and bars are not a general feature of holiday apartments, however these services are usually available nearby. Apartments that do feature an on-site restaurant include Bay Village, the Cairns Queenslander and Mantra Esplanade.
Our Favourites

Holiday apartments are ever popular in Cairns, with many options to choose from based on budget and preferred location. Some of our favourites include Bay Village and the Cairns Queenslander in Cairns City or Sea Change and the Blue Lagoon Apartments at Trinity Beach.
Bay Village features Studio, One, Two & Three Bedroom Apartments. Situated within an easy 2 minute walk to the Cairns Esplanade and 20 minutes from the main CBD, Bay Village boasts a la carte dining at Baytree Restaurant, a free form swimming pool, poolside cocktail bar, guest laundry and tropical gardens. The Cairns Queenslander provides affordable accommodation for one to six adults, perfect for families. Featuring 2 swimming pools and a restaurant on-site, the Cairns Queenslander makes for a pleasurable tropical holiday.
Sea Change are luxury 5 star holiday apartments situated beachfront at beautiful Trinity Beach. Gourmet, spacious apartments provide everything you need for a home away from home. The property boasts beach views from every apartment, an award winning swimming pool and huge roof decks and balconies. Blue Lagoon at Trinity Beach offers a variety of apartments to suit couples, families and groups of friends. The Three Bedroom Apartment is a dual key style comprising of a Studio Room and Two Bedroom Apartment interconnecting. They can comfortably sleep up to six people, and with two bathrooms ensures everybody has heaps of space.
Find out more:
Bay Village - Studios, 1, 2 & 3 Bedroom Apartments
Cairns Queenslander - Budget Studios & Apartments
Sea Change Luxury Trinity Beach Apartments
Blue Lagoon Trinity Beach
Whats Hot!
Travel Tools
Whats Hot!