Accommodation Specials!





Reef House Resort & Spa Luxury Resort opposite beautiful Palm Cove Beach.
STAY 4 PAY 3
Includes:
- Bottle of Sparkling
- Brigadiers Punch at Twilight
- Wi-Fi and DVD library
- Late 1pm check out

PALM COVE


Based on 4 night stay - Brigadier Room
Stay between now and 31/March/2019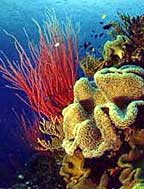 Reef & Kuranda 2 Day Experience 2 reef destinations in 1 day on the fabulous Evolution vessel. Visit Kuranda on famous Skyrail and Kuranda Train and explore the village in the Rainforest.
Tour Combo SAVE $56!
- Famous Skyrail Cableway
- Evolution premium reef cruise
- 2 Outer Reef locations
- Snorkel gear
- Scenic Kuranda train
- Free time in Kuranda
& more..


DEPARTS DAILY


Stay between now and 31/March/2019





Tropical Reef & Rainforest 5 nights at Bay Village with 3 most popular reef & rainforest full day tours.
EXCELLENT VALUE!
- 5 Nights in a Studio
- Breakfast daily
- 5 Hours internet
- Evolution Outer Reef Cruise
- Daintree Rainforest Tour
- Crocodile River Cruise
- Kuranda Train & Skyrail

5 NIGHT PACKAGE
SAVE $636

Stay between now and 31/March/2019





The Cairns Getaway Package is an ideal option for those who simply want to escape for a short break to the beautiful tropical north.
4 NIGHT PACKAGE
- The Hotel Cairns
- Full Breakfast Daily
- Green Island Day trip
- Glass Bottom Boat or
- or Snorkel gear
- Kuranda Train & Skyrail

CAIRNS CITY
SAVE $319

Stay between now and 31/March/2019





4 Night Tropical Indulgence offers a complete city experience with a 5 star sailing daytrip to Michaelmas Cay including bubbly, cheese & crackers on the way home.
FUN ESCAPE - GREAT LOCATION
- 4 Nights VIP Shangri-La
- Horizon Club Breakfast daily
- Sunset Drinks & canapes daily
- Complimentary refreshments
- Ocean Spirit Michaelmas Cay day
- Semi-Submarine Coral Viewing
- Wine, cheese & crackers on sail home


SAVE $886


Stay between now and 31/March/2019





Vision luxury apartments perfectly located on the Cairns Esplanade. Short stroll along boardwalk to famous Cairns Swimming Lagoon, Restaurants & Marina.
7 NIGHT FAMILY FUN
-Green Island Day Trip
-Snorkel or Glass Bottom Boat
-Kuranda Train & Skyrail
-Fully Equipped Gym
-Lap Pool
-Spa & Sauna
-BBQ Area

SAVE $781


2 Adults & 2 Children - 7 night stay - 2 bedroom apartment


Stay between now and 31/March/2019
Viewing 1 to 6 of 6 properties
Page 1
Pacific Hotel Cairns

Central Boutique Style Hotel - Great Location
Welcoming hospitality - Waterfront
Newly appointed rooms | Free Wi-Fi
Popularity

Service

Value

Overall

Based on 3 ratings
Pacific Hotel Cairns:
The best location in Cairns. On the waterfront just a short stroll to the Reef Fleet Terminal, the famous swimming lagoon, shopping and restaurants. Warm, welcoming hospitality and attention to detail. Stay in the brand new Tropical Luxe rooms. ...
more info
Mantra Trilogy

Hotel rooms, 1, 2, 3 Bed Apartments
Modern Property | Great Views
Ideal Esplanade Location
Popularity

Service

Value

Overall

Based on 108 ratings
Mantra Trilogy, Cairns
is located on The Esplanade overlooking the harbour, Mantra Trilogy offers contemporary comfort close to the Reef Casino, swimming lagoon and reef departure points. ...
more info
Breakfree Royal Harbour

Esplanade city location!
Huge Spa, Stunning views
Great location, Swimming Pool
Popularity

Service

Value

Overall

Based on 45 ratings
Overlooking beautiful Trinity Bay and the spectacular Cairns Lagoon, Breakfree Royal Harbour is perfectly located for guests to enjoy the best of tropical Cairns. The ideal escape for a romantic getaway, BreakFree Royal Harbour offers four-star one bedroom apartments, all with spa baths....more info

Vision Apartments Cairns

Two & Three Bedroom Apartments
Cairns Esplanade location
Self Contained & Daily Service
Popularity

Service

Value

Overall

Based on 14 ratings
Vision Apartments Cairns
offers two and three bedroom holiday apartments located on the Esplanade in Cairns city....
more info
Mantra Esplanade

Esplanade opposite Lagoons & Marina!
Excellent location
Stunning views
Popularity

Service

Value

Overall

Based on 28 ratings
Mantra Esplanade
is located on the Cairns Esplanade, enjoy staying in a central location with restaurants, nightlife, shopping and attractions on your doorstep....
more info
Floriana Guest House

Traditional Budget Guest House
Heritage Listed Building
Esplanade | FREE Wi Fi
Popularity

Service

Value

Overall

Based on 51 ratings
Located on the Cairns Esplanade with the front balcony rooms looking out to the Coral Sea,
Floriana
is a popular Heritage Listed Art Deco 1930's guesthouse. Perfect for singles and couples. Free Wi Fi! ...
more info
Viewing 1 to 6 of 6 properties
Page 1
Cairns Esplanade
The Cairns Esplanade extends from the marina and Cairns swimming lagoon in the south, to the mangroves and pirate ship in the north. This scenic promenade is 3km in length, lined with palm trees, fitness stations, cycle tracks, kids playgrounds, a cafe and sculptures, amongst other interesting features. The stunning views of the rainforest mountains, mangroves, and foreshore make it the perfect spot for an early morning, or afternoon stroll.
Cairns Esplanade Accommodation

For those who want to be amongst the action then the southern end of the Esplanade is the place to be. Step out of your door and the restaurants, cafes and lagoon pool are right there. It's just a short stroll over to the Reef Fleet Terminal where all the Great Barrier Reef trips depart from, and shoppers paradise with the night markets, Shield Street and Grafton Street boutiques all within a short walk.
The Breakfree Royal Harbour is situated above the Night Markets and directly opposite the Lagoon Pool, featuring One Bedroom self contained suites that are ideal for couples. Further along is the Mantra Trilogy offering modern hotel rooms, and one, two and three bedroom apartments that can meet a range of needs and requirements. The Mantra Esplanade is also a convenient option located only 2 minutes walk from the Reef Fleet Terminal.
Further along is Waters Edge offering stunning self contained apartments that are ideal for families as they are spacious, featuring all the mod cons. The complex has two swimming pools with the ground level apartments having the convenience of private direct pool access. Situated opposite Waters Edge is Muddy's Playground, which is a favourite with the tiny tots.
The northern end of the esplanade is ideal for those who want to enjoy the beautiful views without the hustle and bustle of being right in the city centre. It's just far enough away for some peace and quiet, but still close enough to grab some of the action when you need it. The Mercure Cairns Harbourside Hotel is located towards the northern end of the esplanade, and conveniently offers a free hourly shuttle service into the CBD from 10am - 10pm daily.
Find out more:
Breakfree Royal Harbour - One Bedroom Suites
Mantra Esplanad - Hotel Rooms & Apartments
Mantra Trilogy - Hotel Rooms, 1, 2 & 3 Bedroom Apartments
Waters Edge - Apartments opposite Muddy's Playground
Mercure Cairns Harbourside
Cairns Esplanade Activities

The Cairns Esplanade is a magnet for all entertainment, and well worth setting some time aside to explore. It's a beautiful destination for some active recreation, birdspotting, shopping, dining or simply dipping your toes in the warm waters of the lagoon pool. This area is an asset to our city and well worth putting some time aside to enjoy.
Cairns Esplanade

Our fantastic climate means that much activity takes place outdoors, and there's no better place to enjoy the great outdoors than in beautiful surrounds on the Cairns Esplanade. The Cairns Esplanade is the focal point of Cairns City for sports, recreation, events, or for simply enjoying a great meal with great views. There is an abundance of free fitness stuff on the Esplanade including fitness stations, Bocce Courts, Volleyball, Bouldering, the Skate Park, Tennis Courts and many free fitness classes throughout the week free for all to join. BBQ and picnic areas are dotted throughout the Esplanade, interpretive nodes share stories on the history and development of Cairns. The Harbour Walk and wooden boardwalk is a great place to view the birdlife prolific in this area. Some of these birds migrate to Cairns from as far afield as Russia, and the nearby Bird Directory attached to the Harbour Walk railing will help viewers with identification.
Esplanade Lagoon Pool

The Esplanade Lagoon Pool is a magnet for locals, visitors and the many backpackers who come to enjoy the free sunshine and facilities. It offers year round safe swimming in a beautiful location, overlooking the Cairns foreshore, Trinity Inlet and rainforest mountains. Facilities nearby include BBQ's and picnic areas, timber decks, shady trees and landscaped gardens. Free aqua aerobics take place every Friday and Saturday morning, and quite often you will find regular live entertainment on the weekends by the pool. This 4800 sq metre saltwater swimming lagoon is open year round and is a great asset to our city.
Esplanade Markets

The Esplanade markets operate every Saturday from 8am until 4pm, showcasing local Australian Made & Owned jewellery, woodcraft, leather work, pottery, clothes, photography and skincare. Interesting stalls include the Australian Perfume Company, with a variety of fragrances produced in Kuranda. Glass Artistry in Cairns features fused and slumped glass creations that capture the heat and colour of tropical Australia. Tradional Australian seed jewellery allows you to take home your very own special piece of Far North Queensland. All seeds are collected locally, many homegrown by Bev. Each seed is unique be it slightly lighter or darker than others, rounder or longer, thus creating wonderful, exclusive jewellery that is a stunning example of Far North Queensland beauty.
The Pier Shopping Complex

The Pier Shopping Complex is located overlooking Trinity Inlet and the Marlin Marina, and adjoins the Shangri-La Hotel. A popular place to dine, shop, pamper, or entertain; The Pier boasts designer boutiques, some of the best dining experiences in Cairns, state-of-the-art gym facilities and an interactive wildlife experience at Zoo To You. Dining takes place along the promenade of The Pier complex, some of our favourites include Ciao Italia, ThaFish and Waterbar & Grill. Bá8 Lounge Bar is a great place to enjoy a pre-dinner drink, and chill out to some post sundown tunes. The Pier is open seven days a week and offers FREE 2 hour underground parking.
Cairns Esplanade Dining

The Cairns Esplanade is a drawcard for dining, as there's nothing quite like sitting back and enjoying alfresco dining overlooking the picturesque Coral Sea at sunset. There are many restaurants to choose from along the waterfront catering to all budgets. Long time favourites include Barnacle Bills, Villa Romana, La Pizza and Kani's. The Salthouse at the Cairns Marina is a great place to soak up the atmosphere on a lazy Sunday. The open kitchen provides theatre to those dining, and a 2 metre wood-fire grill is the centre piece on the main floor. Along The Pier Shopping Complex promenade are a number of upmarket restaurants with exquiste dining. You can find some great value lunch deals along here too. Many restaurants along the Cairns Esplanade also offer discounts for early dining, or you can download some dining vouchers here that provide great savings to some of our top restaurants.
Cairns Night Markets

The Cairns Night Markerts is a popular evening dining, entertainment and shopping attraction. The food hall is best known for its array of Asian buffets, and with the extensive assortment of tasty options, curiosity no doubt will entice you in. Before you know it plate in hand you will expertly build your tower of chicken satay sticks, fish tempura and prawn crackers, skillfully guiding it back to your table without any loss. After your Asian buffet feast take a browse through the market stalls and perhaps purchase a great Aussie souvenir, such as a genuine crocodile skin, Akubra Hat or tattoo. A visit to the Night Markets would not be complete without one of the best value massages in town, and there are plenty of enthusiastic student massuers to entice you in.
Muddy's Playground

Muddy's Playground is a colourful adventure playground and waterpark, featuring a range of interactive and educational play facilities that will keep the kids amused for hours. The playground is structured into designated play areas from tiny tots to older children, with the activities and level of challenge suited accordingly. Water play areas include jumping water jets, rain shelters and water gates. Other dry play areas include a flying fox, slides, play houses, sound chimes and puzzle games with the star play attraction being "Muddy" the mud skipper sculpture. BBQ and picnic facilities can be found nearby, otherwise you can purchase a light meal and refreshment from Skippers Cafe.
Cairns Skatepark

Teenagers will be totally stoked with a visit to the Cairns Skatepark. At 2,315m2, this skate park is Australia's largest and most innovative to date, featuring a small clover bowl, big bowl with a cradle, mogual and three sided tombstone (for those in the skateboard know) and plenty of ledges, rails, banks and stairs. The design cleverly integrates with the Cairns Esplanade and foreshore, so everyone can stop by and get a load of the action. Skateboard enthusiasts will agree that the action in this park is fully sick. Best time for newbies is during the day; at night the lights come on and the more experienced skaters come out and show off their impressive tricks and manouvres. The Cairns Skatepark is open everyday to all ages, suitable from beginners to experienced.
Reef Fleet Terminal

The Reef Fleet Terminal is the check-in centre for the majority of trips to the Great Barrier Reef. This modern cruise terminal features check in counters, a gift shop, cafe and is also the central depot for the Greyhound interstate bus service. Located at the Marlin Marina next to The Pier complex, it is either an easy walk to get to from your hotel if you are staying nearby, or a transfer bus can be arranged to connect you with your reef cruise. Some reef cruises require check in directly on the vessel, please check when booking your reef cruise where you will need to board.
Reef Casino

The Reef Hotel Casino boasts one of Australia's finest boutique Casinos, a multitude of dining experiences, fabulous live music, and the largest indoor LED screen in QLD in the newly refurbished Casino Sports Arena. Vertigo Cocktail Bar & Lounge is one of the most popular entertainment venues Cairns, with free live music, salsa nights, tribute shows & local talent. Also located within the complex is Cairns ZOOm and the Wildlife Dome. Situated in the rooftop of The Reef Hotel Casino, Cairns ZOOm is the world's first Challenge Ropes Course that is set in a spectacular all-weather wildlife exhibit. Zipline over Goliath the 4m saltwater crocodile and negotiate a variety of crossing elements including log bridges, tunnels, swinging beer kegs seesaws, cargo nets and more. The wildlife exhibit includes over 100 species of native birds who fly freely around the Dome, wallabies, koalas, possums, pythons, and lizards.
Whats Hot!
Travel Tools
Whats Hot!