Accommodation Specials!





Reef House Resort & Spa Luxury Resort opposite beautiful Palm Cove Beach.
STAY 4 PAY 3
Includes:
- Bottle of Sparkling
- Brigadiers Punch at Twilight
- Wi-Fi and DVD library
- Late 1pm check out

PALM COVE


Based on 4 night stay - Brigadier Room
Stay between now and 31/March/2019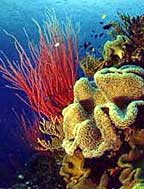 Reef & Kuranda 2 Day Experience 2 reef destinations in 1 day on the fabulous Evolution vessel. Visit Kuranda on famous Skyrail and Kuranda Train and explore the village in the Rainforest.
Tour Combo SAVE $56!
- Famous Skyrail Cableway
- Evolution premium reef cruise
- 2 Outer Reef locations
- Snorkel gear
- Scenic Kuranda train
- Free time in Kuranda
& more..


DEPARTS DAILY


Stay between now and 31/March/2019





Tropical Reef & Rainforest 5 nights at Bay Village with 3 most popular reef & rainforest full day tours.
EXCELLENT VALUE!
- 5 Nights in a Studio
- Breakfast daily
- 5 Hours internet
- Evolution Outer Reef Cruise
- Daintree Rainforest Tour
- Crocodile River Cruise
- Kuranda Train & Skyrail

5 NIGHT PACKAGE
SAVE $636

Stay between now and 31/March/2019





The Cairns Getaway Package is an ideal option for those who simply want to escape for a short break to the beautiful tropical north.
4 NIGHT PACKAGE
- The Hotel Cairns
- Full Breakfast Daily
- Green Island Day trip
- Glass Bottom Boat or
- or Snorkel gear
- Kuranda Train & Skyrail

CAIRNS CITY
SAVE $319

Stay between now and 31/March/2019





4 Night Tropical Indulgence offers a complete city experience with a 5 star sailing daytrip to Michaelmas Cay including bubbly, cheese & crackers on the way home.
FUN ESCAPE - GREAT LOCATION
- 4 Nights VIP Shangri-La
- Horizon Club Breakfast daily
- Sunset Drinks & canapes daily
- Complimentary refreshments
- Ocean Spirit Michaelmas Cay day
- Semi-Submarine Coral Viewing
- Wine, cheese & crackers on sail home


SAVE $886


Stay between now and 31/March/2019





Vision luxury apartments perfectly located on the Cairns Esplanade. Short stroll along boardwalk to famous Cairns Swimming Lagoon, Restaurants & Marina.
7 NIGHT FAMILY FUN
-Green Island Day Trip
-Snorkel or Glass Bottom Boat
-Kuranda Train & Skyrail
-Fully Equipped Gym
-Lap Pool
-Spa & Sauna
-BBQ Area

SAVE $781


2 Adults & 2 Children - 7 night stay - 2 bedroom apartment


Stay between now and 31/March/2019
Viewing 1 to 11 of 11 properties
Page 1
Pullman Cairns International

5 Star Luxury Hotel
City location | Full breakfast
Gymnasium | Superb lobby | Pool
Popularity

Service

Value

Overall

Based on 134 ratings
The
Pullman Cairns International
is situated in the heart of Cairns, with commanding views of the harbour and surrounding hills. Immediately adjacent to the shopping centre, central business district and departure points for the Barrier Reef and Island boat trips...
more info
Southern Cross Atrium

Close to train station & shopping
Lap Pool | Lagoon Pool & Spa
Gym | Studios & Apartments with kitchenette
Popularity

Service

Value

Overall

Based on 251 ratings
Southern Cross Atrium Apartments
feature Studio with mini kitchens and One and Two bedroom apartments combining the convenience and energy of a Cairns inner city location and only steps to Cairns Central, the major shopping mall of Cairns. Facilities include three swimming pools, Spas, Gymnasium, Sauna, Wi-Fi and free parking......
more info
The Hotel Cairns

4 Star Hotel
Modern Queenslander Style
Free Internet | Great Location
Popularity

Service

Value

Overall

Based on 455 ratings
The Hotel Cairns
offers travellers a true tropical experience in traditional Queenslander style with hotel rooms featuring beautifully appointed, large, airy rooms with plantation shutters, ceiling fans and cool marble & terracotta floors...
more info
Mantra Trilogy

Hotel rooms, 1, 2, 3 Bed Apartments
Modern Property | Great Views
Ideal Esplanade Location
Popularity

Service

Value

Overall

Based on 108 ratings
Mantra Trilogy, Cairns
is located on The Esplanade overlooking the harbour, Mantra Trilogy offers contemporary comfort close to the Reef Casino, swimming lagoon and reef departure points. ...
more info
Gilligan's Backpackers

Backpacker Resort
Pool Bar & Great Music
FREE Airport Pick-up & Wi-Fi
Popularity

Service

Value

Overall

Based on 40 ratings
Gilligans Backpackers Hotel & Resort
was designed with Backpackers in mind. This innovative traveller's haven offers the ultimate experience in budget accommodation and on site leisure activities in the heart of downtown Cairns....
more info
Hides Hotel

Affordable holiday accommodation
Centrally located in main city mall
FREE light breakfast
Popularity

Service

Value

Overall

Based on 21 ratings
Hides Hotel
is recommend for those travelling on a budget. Hides offers simple & clean rooms and is located right in the heart of the city, just a stone's throw from restaurants, shopping, bars and the esplanade. Accommodation includes a light breakfast served daily on Hides colonial verandah....
more info
Park Regis City Quays

Close to Convention Centre
Hotel Rooms & Apartments
Roof Top Pool
Popularity

Service

Value

Overall

Based on 15 ratings
Park Regis City Quays is one of the newest hotel and inner city apartment complexes in Cairns. Located in the heart of the Central Business District, this property would ideally suit the corporate or business traveller, with just a 2 minute walk to the convention centre, shops and marina...more info

Breakfree Royal Harbour

Esplanade city location!
Huge Spa, Stunning views
Great location, Swimming Pool
Popularity

Service

Value

Overall

Based on 45 ratings
Overlooking beautiful Trinity Bay and the spectacular Cairns Lagoon, Breakfree Royal Harbour is perfectly located for guests to enjoy the best of tropical Cairns. The ideal escape for a romantic getaway, BreakFree Royal Harbour offers four-star one bedroom apartments, all with spa baths....more info

Piermonde Apartments

2 & 3 Bedroom Apartments
Spacious Stylish Apartments
Great location | Huge Balcony
Popularity

Service

Value

Overall

Based on 24 ratings
Piermonde Apartments
is the new benchmark in inner city, luxury holiday accommodation. Positioned in the heart of Cairns City opposite the new Cityport development, this exclusive vantage point allows guests to enjoy the very best that Cairns city has to offer ...
more info
Mantra Esplanade

Esplanade opposite Lagoons & Marina!
Excellent location
Stunning views
Popularity

Service

Value

Overall

Based on 28 ratings
Mantra Esplanade
is located on the Cairns Esplanade, enjoy staying in a central location with restaurants, nightlife, shopping and attractions on your doorstep....
more info
Novotel Cairns Oasis Resort

Novotel Cairns Oasis Resort
Massive Beach lagoon Pool
Children to 15 yrs stay FREE
Popularity

Service

Value

Overall

Based on 20 ratings
Centrally located in the heart of Cairns the multi award winning
Novotel Cairns Oasis Resort
is situated on 5 acres of tropical gardens and has the largest lagoon style pool in the City Centre, complete with its own white sandy beach and swim up bar....
more info
Viewing 1 to 11 of 11 properties
Page 1
Inner City

Cairns is a vibrant, tropical city, renowned for its relaxed laid-back lifestyle. With an attractive year-round climate, great entertainment and proximity to nature, Cairns makes for a perfect escape from the daily grind at any time of the year. The CBD itself is compact and a pleasure to stroll around with wide tree-lined streets, plenty of space and welcomely free from hustle and bustle. With over 600 tours departing daily, Cairns also makes for an excellent base to explore this tropical region from.
Inner City Accommodation

From budget to luxury, our favourites include the Hides Hotel, offering great value and centrally located within the city mall. Included in the nightly rate is a free light breakfast. The Hotel Cairns is one of our much loved favourites offering a true tropical experience in a traditional Queenslander style hotel. Rooms are beautifully appointed with plantation shutters, ceiling fans and cool marble & terracotta floors. If you're looking for a resort escape but within easy access of city entertainment, then the Novotel Cairns Oasis Resort is a top pick. Featuring 5 acres of tropical gardens and the largest lagoon style pool in Cairns city centre, this contemporary style accommodation allows you to relax by the pool, refresh yourself at the swim up bar, before stepping out for a night of entertainment on the town.
Find out more:
Cairns inner city accommodation
Hides Hotel Budget Accommodation
The Hotel Cairns
Novotel Cairns Oasis Resort
City Place

City Place is the heart of the CBD. From here you will find an assortment of retail shops, restaurants, cafes, bars and quite often free entertainment from the performance stage. Shield Street extends from the Cairns Lagoon to Cairns Central Shopping Centre, and intersects with City Place mid-way. It is an easy walk to connect with the two and enjoy a bit of retail therapy along the way. The local bus service departs from City Place with a number of services connecting to the outer suburbs and Northern Beaches.
Cairns Regional Gallery

Housed in a landmark heritage building, the Cairns Regional Gallery features historical and contemporary art by leading regional, national and international artists. Open seven days a week and located on Shield Street, the Gallery is a great destination for purchasing unique art, craft and design by local, state and nationwide artisits. Perrotta's, the Gallery's street front café, is the perfect place to relax after a browse through the gallery and shop.
Coca

The Centre of Contemporary Arts Cairns (or CoCA as it is generally known) is a significant arts & cultural space that houses three arts organisations - JUTE Theatre Company, KickArts Contemporary Arts and End Credits Film Club. The building is renowned for the giant sized colourful jelly babies that grace the entrance; a much loved Cairns icon. The centre includes a theatre, two art galleries, gallery shop and bar. The gallery shop is a great place to pick up some unique souvenirs from local and Australian designers, such as bags, jewellery, ceramics, accessories, magazines, books, unique stationary and other interesting crafts. Entry to the galleries and shop is free.
Cairns Reef Casino

The Cairns Reef Casino is one of Australia's finest boutique casinos, offering a variety of entertainment to make a great day or night out. Featuring restaurants, bars, fabulous live music, the Casino Sports Arena, a variety of table games and state of the art gaming machines. The Cairns ZOOm and Wildlife Dome is situated in the rooftop of the Reef Casino. Immerse yourself amongst the parrots, cockatoos, lorikeets, and other birds in the Wildlife Dome, then take to the sky with Cairns ZOOm and challenge yourself with a ropes course taking you to different heights within the dome, that encourages creative problem solving and teamwork.
Cairns Esplanade

The Cairns Esplanade is the main focal point of the city and a popular recreational area. It stretches for 3km from the Cairns Lagoon, to the mangroves at the northern end. Family friendly and a popular fitness haunt, the Cairns Esplanade is ideal for roller blading, bike riding, jogging or just a very pleasant stroll. Features include Muddy's Playground, a Skatepark, Volleyball Courts and many fitness stations dotted along the way. The Lagoon pool is a popular hang out for tourists and locals alike. Dining options are plenty and varied along the waterfront, a perfect spot to people watch and enjoy the ambience of the tropics.
Cairns Dining

Dining not only takes place along the Cairns Esplanade, you will find a diverse collection of restaurants, bars and cafes around the inner city areas too. Grafton Street has become a hip cafe strip, and is the place where everyone meets at lunchtime. Good coffee and good food is served daily until approx 2pm. Shield Street which stretches from the Cairns Esplanade to Cairns Central features a variety of cafes and restaurants, you will also find some hidden gems tucked away in arcades and along the side streets that offer the holiday maker something different from the usual tourist hot spots. Some of our favourites include C'est Bon (French), Ohh Cha Cha (Japanese), Marinades (Indian), Hanuman (Asian), Fettas (Greek), Tiny's Juice Bar (Healthy), Lillypad Cafe (Vegetarian), Caffiend (Great coffee).
Esplanade Lagoon Pool

The Cairns Esplanade Lagoon Pool is an asset to our city. At 4800 sq metres, and with crystal clear waters, this swimming lagoon has become one of Cairns' best known and most photographed landmarks. A popular hang out for locals and tourists, the lagoon is open year round and is a great destinations to swim, sunbake, have a BBQ, picnic or simply snooze under a shady tree. Kids can enjoy the shallow sandy edges and build sandcastles. Live music entertainment takes place most weekends to set the mood, and every Saturday you will find the Esplanade Markets adjacent to the lagoon pool. Facilities include a cafe, shower & toilet and lockers. Lifeguards are on duty 6am - 9pm all year round. The Lagoon is closed for maintenance every Wednesday until midday.
Cairns Night Markets

From 5pm everyday the popular Cairns Night Markets come alive. Featuring 13 food outlets, many self serve style, and over 70 retail outlets promoting everything from homewares, giftwares, glassware, crocodiles skins, pearls, temporary tattoos and the best value massages in town. The Cairns Night Markets has been operating for over 20 years and is well worth a visit.
Reef Fleet Terminal

The Reef Fleet Terminal is situated next to the Marlin Marina and adjacent to The Pier Shopping Complex. This modern terminal is the place to check in for most trips to the Great Barrier Reef. Inside you will find a number of check in counters, a gift shop, cafe and the terminal is also the central depot for the Greyhound interstate bus service. Staying in the city allows for an easy walk to the Reef Fleet Terminal to check in for your reef cruise, however if you prefer a return coach transfer can be arranged from your hotel.
Shopping

We have some great shopping in Cairns, and with our trusty local insider knowledge, we can share with you the best places to shop till you drop! Grafton Street has become an upmarket fashion hub, with some of the best dress shops and shoe shops in town. You will also find a great selection of boutique gift shops and funky cafes. Rusty's Market is a hot spot every Friday, Saturday and Sunday, where the locals do their weekly rounds of fruit & veg shopping. With an interesting, bustling atmosphere it's well worth grabbing yourself a fresh coconut juice or coffee from Billys Coffee (renowed with all the locals) and enjoy some people watching time. Orchid Plaza Shopping Centre is situated in the retail heart of Cairns. Here you will find gifts, souvenirs, art, jewellery, authentic aboriginal artifacts, books, clothes, and anything else that may take your fancy! Upstairs there is a food court with a range of Asian eateries and restaurants. Shield Street is popular with surf store brands, and stretches from the Cairns Lagoon up to Cairns Central Shopping Centre.
Cairns Central Shopping Centre

Cairns Central is our largest shopping centre in Far North Queensland, located within an easy walk from the Cairns Esplanade. It's quite a pleasant centre to walk around; great for those rainy days or for providing a welcome relief when it gets too hot and humid. The complex features over 180 stores together with Myer, Target, Coles, BI-LO and Vmax screens at Event Cinemas. The food court offers the usual selection of fast food favourites, including Noodle Box, McDonalds, Subway, Sumo Salad, KFC and Curry D'Lites. The Cairns Central train station is located to the rear of the centre and operates the Kuranda Scenic Rail, The Sunlander, The Queenslander and the Tilt Train.
Cairns Airport

Cairns International Airport is located just 7km north of the CBD and is super convenient for connecting to your Cairns accommodation, taking just 10 minutes by car. Transfer options include taxi, car hire, shuttle bus services or you may find some accommodation providers offer courtesy coach services. If you are travelling with two or more people it is cost effective to take a taxi. For families and groups Maxi Taxi's can take up to 9 passengers. Modern shopping and dining outlets are available inside both the Domestic and International Terminals, which are connected by a five minute undercover walkway.
Cairns Local Bus Service

Sunbus is the local Cairns Bus Service which operates from the central station next to City Place on Lake Street. Routes connect with all the suburbs including the Cairns Northern Beaches. Daily and weekly passes offer a saving. It is easy to track your bus on the Cairns Real Time Passenger Information System. The entire Sunbus fleet operating in Cairns has been fitted with GPS and 3G modems to provide information on bus locations at approximately 25-second intervals. This information is then relayed, in real time, to electronic signs at various bus stops across the city, and the Cairns Real Time Bus Tracker.
Whats Hot!
Travel Tools
Whats Hot!