Home >
Private Holiday Villas
Accommodation Specials!





Reef House Resort & Spa Luxury Resort opposite beautiful Palm Cove Beach.
STAY 4 PAY 3
Includes:
- Bottle of Sparkling
- Brigadiers Punch at Twilight
- Wi-Fi and DVD library
- Late 1pm check out

PALM COVE


Based on 4 night stay - Brigadier Room
Stay between now and 31/March/2019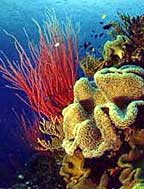 Reef & Kuranda 2 Day Experience 2 reef destinations in 1 day on the fabulous Evolution vessel. Visit Kuranda on famous Skyrail and Kuranda Train and explore the village in the Rainforest.
Tour Combo SAVE $56!
- Famous Skyrail Cableway
- Evolution premium reef cruise
- 2 Outer Reef locations
- Snorkel gear
- Scenic Kuranda train
- Free time in Kuranda
& more..


DEPARTS DAILY


Stay between now and 31/March/2019





Tropical Reef & Rainforest 5 nights at Bay Village with 3 most popular reef & rainforest full day tours.
EXCELLENT VALUE!
- 5 Nights in a Studio
- Breakfast daily
- 5 Hours internet
- Evolution Outer Reef Cruise
- Daintree Rainforest Tour
- Crocodile River Cruise
- Kuranda Train & Skyrail

5 NIGHT PACKAGE
SAVE $636

Stay between now and 31/March/2019





The Cairns Getaway Package is an ideal option for those who simply want to escape for a short break to the beautiful tropical north.
4 NIGHT PACKAGE
- The Hotel Cairns
- Full Breakfast Daily
- Green Island Day trip
- Glass Bottom Boat or
- or Snorkel gear
- Kuranda Train & Skyrail

CAIRNS CITY
SAVE $319

Stay between now and 31/March/2019





4 Night Tropical Indulgence offers a complete city experience with a 5 star sailing daytrip to Michaelmas Cay including bubbly, cheese & crackers on the way home.
FUN ESCAPE - GREAT LOCATION
- 4 Nights VIP Shangri-La
- Horizon Club Breakfast daily
- Sunset Drinks & canapes daily
- Complimentary refreshments
- Ocean Spirit Michaelmas Cay day
- Semi-Submarine Coral Viewing
- Wine, cheese & crackers on sail home


SAVE $886


Stay between now and 31/March/2019





Vision luxury apartments perfectly located on the Cairns Esplanade. Short stroll along boardwalk to famous Cairns Swimming Lagoon, Restaurants & Marina.
7 NIGHT FAMILY FUN
-Green Island Day Trip
-Snorkel or Glass Bottom Boat
-Kuranda Train & Skyrail
-Fully Equipped Gym
-Lap Pool
-Spa & Sauna
-BBQ Area

SAVE $781


2 Adults & 2 Children - 7 night stay - 2 bedroom apartment


Stay between now and 31/March/2019
Viewing 1 to 6 of 6 properties
Page 1
Bramston Beach Holiday House

Bramston Beach Luxury House
Absolute Beach Frontage
Contemporary with views
Popularity

Service

Value

Overall

Based on 1 ratings
Bramston Beach Luxury House: Soak up the Tropical warmth of North Queensland at Bramston Beach. This luxury Three bedroom house is absolute beachfront in a peaceful beachside community 80 km south of Cairns. A nature lovers paradise, nearby attractions include Mount Bartle Frere -Queensland's highest mountain, the Babinda Boulders, Paronella Park, Josephine Falls and Eunbenangee Swamp National Park. From here you can take a daytrip to the Frankland Islands, go White Water Rafting on the Tully River or Skydive onto the beach at Mission Beach or Etty Bay.
...
more info
Sea Temple Palm Cove - BC

Boutique Collection, Palm Cove, Beachfront Resort
1,2,3 & 4 Bedroom Apartments
Direct Beach Access!
Popularity

Service

Value

Overall

Based on 36 ratings
Sea Temple - Privately managed apartments, Palm Cove
Beachfront with direct beach access on the southern end of Palm Cove. These luxury Boutique Collection luxury studios, swim-up apartments and penthouses offer guests a tranquil escape. 3 swimming pools and exceptional value for money......
more info
Trito - Oceans Edge

4 Bedroom Luxury Holiday House
4 Bedroom luxury holiday house
Stroll to beach & Palm Cove
Trito - Luxury Holiday House
Nestled behind the ocean's ridge, abundant with bird life and wallabies, Trito is a peaceful, sheltered, sun filled home with panoramic views of the Macalister mountain range. This award nominated four bedroom villa provides the perfect environment from which to enjoy a family beach holiday. The Beach and Palm Cove Esplanade are just five minutes walk across a scenic boardwalk. ...
more info
Drift - BC

1, 2, 3 bedroom apartments
Palm Cove esplanade location
Condo style apartments | Lagoon pool
Boutique Collection Drift - Luxury Private Apartments at Palm Cove
Situated on Palm Cove's esplanade, the stunning design of Drift Apartments incorporates themes of the beach and the lush tropical rainforest of Far Northern Queensland.
...
more info
Beautiful Bedarra Island House

Two bedroom pole home! 360 degree views!
Private & Peaceful Pole Home
Two Bedroom Fully Equipped
Bedarra Island House:
If you are looking to unwind and escape the pressures of daily life then the peace, tranquility and glorious seclusion of Bedarra Island is the perfect place. This peaceful pole home has 360 degree panoramic views and is totally private and secluded. Bedarra Island House has been a place for couples to indulge themselves and families to enjoy "quality time" together. Treat yourself to a unique, exclusive, tropical Queensland Island holiday...
more info
The Pines at Oak Beach

4 Bedroom Absolute Beachfront
Only a Few Footsteps to The Beach
4 Bedroom Luxury Villa
The Pines at Oak Beach Luxury Villa - Beautifully furnished, this absolute beachfront home is the perfect retreat for up to eight people to enjoy. Sunny and sheltered pool and outdoor dining pavilion with views to the ocean and only footsteps to the sand. Oak Beach is a 10 minute drive south of Port Douglas....more info

Viewing 1 to 6 of 6 properties
Page 1
Villas

Experience the very best of luxury living in Far North Queensland and spoil yourself with your own private villa. This is no ordinary holiday home, this is a home combined with sheer breathtaking luxury. Architecturally designed, luxurious furnishings and designer fixtures and fittings will give your North Queensland holiday the ultimate 'WOW' factor. Palm Cove and Port Douglas spoil visitors with the choice of luxury villas, all situated in prime locations. Extra special touches such as designer toiletries, gourmet welcome packs, and luxury kitchen appliances add to the overall experience. Perfect for couples, friends and families, a private villa makes for a magnificent base in which to explore the region's tropical attractions.
The exclusive range of Villas and Holiday Homes on our website have been handpicked based on location and quality. Many are architecturally designed and finished to the highest possible standards, with designer furnishings throughout and all the modern day comforts.
Most villas and holiday homes have a minimum of at least 3 nights stay.
Whats Hot!
Travel Tools
Whats Hot!