Home >
Rainforest Resorts
Accommodation Specials!





Reef House Resort & Spa Luxury Resort opposite beautiful Palm Cove Beach.
STAY 4 PAY 3
Includes:
- Bottle of Sparkling
- Brigadiers Punch at Twilight
- Wi-Fi and DVD library
- Late 1pm check out

PALM COVE


Based on 4 night stay - Brigadier Room
Stay between now and 31/March/2019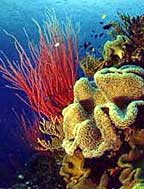 Reef & Kuranda 2 Day Experience 2 reef destinations in 1 day on the fabulous Evolution vessel. Visit Kuranda on famous Skyrail and Kuranda Train and explore the village in the Rainforest.
Tour Combo SAVE $56!
- Famous Skyrail Cableway
- Evolution premium reef cruise
- 2 Outer Reef locations
- Snorkel gear
- Scenic Kuranda train
- Free time in Kuranda
& more..


DEPARTS DAILY


Stay between now and 31/March/2019





Tropical Reef & Rainforest 5 nights at Bay Village with 3 most popular reef & rainforest full day tours.
EXCELLENT VALUE!
- 5 Nights in a Studio
- Breakfast daily
- 5 Hours internet
- Evolution Outer Reef Cruise
- Daintree Rainforest Tour
- Crocodile River Cruise
- Kuranda Train & Skyrail

5 NIGHT PACKAGE
SAVE $636

Stay between now and 31/March/2019





The Cairns Getaway Package is an ideal option for those who simply want to escape for a short break to the beautiful tropical north.
4 NIGHT PACKAGE
- The Hotel Cairns
- Full Breakfast Daily
- Green Island Day trip
- Glass Bottom Boat or
- or Snorkel gear
- Kuranda Train & Skyrail

CAIRNS CITY
SAVE $319

Stay between now and 31/March/2019





4 Night Tropical Indulgence offers a complete city experience with a 5 star sailing daytrip to Michaelmas Cay including bubbly, cheese & crackers on the way home.
FUN ESCAPE - GREAT LOCATION
- 4 Nights VIP Shangri-La
- Horizon Club Breakfast daily
- Sunset Drinks & canapes daily
- Complimentary refreshments
- Ocean Spirit Michaelmas Cay day
- Semi-Submarine Coral Viewing
- Wine, cheese & crackers on sail home


SAVE $886


Stay between now and 31/March/2019





Vision luxury apartments perfectly located on the Cairns Esplanade. Short stroll along boardwalk to famous Cairns Swimming Lagoon, Restaurants & Marina.
7 NIGHT FAMILY FUN
-Green Island Day Trip
-Snorkel or Glass Bottom Boat
-Kuranda Train & Skyrail
-Fully Equipped Gym
-Lap Pool
-Spa & Sauna
-BBQ Area

SAVE $781


2 Adults & 2 Children - 7 night stay - 2 bedroom apartment


Stay between now and 31/March/2019
Viewing 1 to 9 of 9 properties
Page 1
Silky Oaks Premier Luxury Lodge

Superb Unique Rainforest Resort
Breakfast Daily | Iconic Spa
Tennis Court | Canoes | Bikes
Popularity

Service

Value

Overall

Based on 90 ratings
Silky Oaks Lodge & Healing Waters Spa, nestled on the edge of the World Heritage-listed Daintree National Park, only 20 minutes from Port Douglas. Experience the soothing sights and sounds of the rainforest in absolute luxury...more info

Kewarra Beach Resort

Absolute beachfront Resort!
Nestled Amongst Rainforest
Individual bungalows | Free Wi-Fi
Popularity

Service

Value

Overall

Based on 24 ratings
Kewarra Beach Resort
is an idyllic nature resort on the shores of the Great Barrier Reef. Built around the still waters of a lagoon and fringed by the ever-changing waters of the Coral Sea. Situated at Kewarra Beach, 20 minutes north of Cairns the resort offers spacious rooms and suites with private balconies....
more info
Thala Beach Nature Reserve

Private Romantic Paradise!
Luxurious eco timber bungalows
Magnificent panoramic views
Popularity

Service

Value

Overall

Based on 15 ratings
Thala Beach Nature Reserve
is an exclusive luxury haven surrounded by over 2 km of private sandy beaches and sheltered coves, perfect for a romantic getaway! The views from the restaurant are panoramic, taking in the Far North Queensland coast from Double Island to Cape Tribulation...
more info
Daintree Eco Lodge & Spa

Rainforest Tree Houses
Full breakfast daily - Unique hideaway
Authentic Aboriginal Culture
Popularity

Service

Value

Overall

Based on 23 ratings
Daintree Eco Lodge & Spa
is the perfect destination to indulge yourself, de-stress and re-energise. Immerse yourself in the tranquil and luxurious surroundings, listen to the birds and the natural sounds of the Daintree, and indulge in treatments that are therapeutic and restorative for your total well being...
more info
Rose Gums Retreat

Treehouses in the Rainforest
Self Contained Treehouses
Private Rainforest Stream
Popularity

Service

Value

Overall

Based on 11 ratings
A stay at
Rose Gums
offers the perfect opportunity for people to experience Aussie Bush and rainforest as well as a superb opportunity to spot many (150 species recorded) birds and native animals...
more info
Daintree Cascades Cottage

One Bedroom Eco Retreat
Ideal Romantic Retreat
Private Waterfalls | Natural Spa Pool
Popularity

Service

Value

Overall

Based on 7 ratings
Daintree Cascades is a completely self-sufficient and eco-friendly property run from hydro-electrics from the creek which passes directly by the retreat. This property is very comfortable and a perfect romantic getaway
...
more info
Cascades Roundhouse

Two Bedroom Holiday House
360 degree views of the rainforest
Private Creek with waterfalls and Natural Spa
Popularity

Service

Value

Overall

Based on 6 ratings
Situated perfectly alongside the spring fed creek, The Round House has a 360 degree view of the rainforest and surrounds, and with native fauna moving throughout the property this is an advantage as you sit and unwind into your holiday...more info

Crater Lakes Cottages

Self-contained Cottages | Lake Eacham
Secluded Rainforest Cottages
Breakfast hamper included
Popularity

Service

Value

Overall

Based on 1 ratings
Crater Lakes Rainforest Cottages: Discover the luxury of your own self-contained cottage, with spa bath and wood fire, tastefully decorated, and hidden in a tranquil rainforest setting. Ideally positioned to experience the beautiful Tablelands and just 1hr from Cairns....more info

Daintree Magic

3 Bedroom Luxury Timber Cottage
Spectacular Ocean Views | Ferry tickets inc.
Close to beach | Spa on Verandah
Popularity

Service

Value

Overall

Based on 3 ratings
Daintree Magic
is a luxury 3 Bedroom timber cottage with a spa and hammock on the wide verandah overlooking the Coral Sea. With spectacular ocean views, it is just a short stroll to Cow Bay beach...
more info
Viewing 1 to 9 of 9 properties
Page 1
Rainforest

The rainforest is the ideal place to reconnect with nature, turn your phone and email off and simply enjoy lifes pleasures of what this natural playground has to offer. Whether its fun and adventure or relaxation and rejuvenation, you can engage and immerse yourself in nature whatever way you please. Accommodation ranges from just the basics to all out luxury. Suitable for singles, couples, families, romantics, explorers and naturalists, the rainforest has a theraputic appeal and one that will leave you feeling refreshed and revitalised at the end of your stay.
Daintree National Park

The Daintree National Park comprises of two sections — Mossman Gorge and Cape Tribulation which are located 1.5hrs to 2hrs north of Cairns. The Mossman Gorge section stretches towards the Daintree Village and is one of the most beautiful and accessible tourist sites in the Port Douglas region. Home to the Eastern Kuku Yalanji Aboriginal people, the gorge itself remains in pristine condition with crystal-clear waters that cascade over granite boulders, dense rainforest canopy and more than 100 species of trees, shrubs and vines. Silky Oaks Lodge is located downstream from Mossman Gorge, and is a stunning property nestled within beautiful natural surrounds. This boutique hotel lodge and Healing Waters Spa features luxury cabins designed to maximise privacy and comfort, and is the ultimate place for couples to unwind in peace and luxury.
Daintree Eco Lodge & Spa is another boutique rainforest hideaway featuring 15 tranquil cabins. The lodge is located near the banks of the Daintree River, just a 5 minute drive from the Daintree Village. Cultural activities are popular here with Indigenous Guided Rainforest Walks on the property, and Aboriginal art workshops. Red Mill House is also located in the Daintree Village area, and is a very popular option with birdwatchers and those interested in nature and wildlife. The owners are birdwatchers themselves and have extensive knowledge of local and regional birds and birding locations. An excellent reference library, binoculars for loan, plus local maps and up-to-date sightings help guests to make the most of their time in the Daintree area.
Find out more:
Silky Oaks Lodge & Healing Waters Spa
Daintree Eco Lodge & Spa
Red Mill House
Cape Tribulation

The Cape Tribulation section of the Daintree National Park begins immediately across the Daintree River, and stretches in a narrow, intermittent strip for 80kms to the Bloomfield River. This is a magnifient part of the world. The area is vast and spead out so a hire car is a must to really explore the diversity of this region. With crystal-clear rainforest streams, rugged beaches, rainforest walks, and breathtaking lookouts there is plenty to discover.
Life is pretty simple in the rainforest, you will find a range of accommodation from your basic budget cabins and safari tents to boutique retreats and private holiday homes. It's all about nature and rainforest living. Wait-a-While in the Daintree is a stunning timber pole house offering private and secluded rainforest accommodation for up to 9 guests, perfect for large families or groups of friends. This pole house is one of the largest single dwellings ever constructed in the Daintree Rainforest, and only 600m from Cow Bay Beach. Cockatoo Hill Retreat is a very special private boutique resort situated on a secluded rainforest ridge and featuring just 4 cabins handcrafted from local timber. Elegant and romantic these cabins make for the perfect couples getaway. For those on a budget who don't mind roughing it up then Crocodylus Village offers simple safari tents with basic amenities for a wilderness type of stay. Kids will love Crocodylus, apart from the games area there is also a self guided rainforest walk where you can go on an adventure and perhaps spot a Cassowary.
Find out more:
Wait-a-While in the Daintree Holiday Home
Cockatoo Hill Retreat boutique cabins
Crocodylus Village eco safari tents
Things to do in the Daintree...

Visit the award winning Daintree Discovery Centre and venture along the elevated boardwalks
Zip through the rainforest with Jungle Canopy Surfing
Cruise the Daintree River in search of the elusive saltwater crocodile
Sea Kayak to Snapper Island and camp overnight Robinson Crusoe style
Horseride along Cape Trib Beach, through ancient rainforest and open paddock trails
Snorkel the Great Barrier Reef
Go on a jungle adventure nightwalk and encounter some weird and wonderful nocturnal creatures
Take a self guided rainforest walk
Stop at Mount Alexandra lookout for breathtaking views of the coast including the Daintree River mouth, Snapper Island and Low Isles
Swim in the crystal clear 'croc-free' swimming hole at Myall Creek
Atherton Tablelands

The Atherton Tablelands is like a box of chocolates - with a rich assortment of landscapes there are many treasures that will delight. From extinct volcanoes to crater lakes, dry bushland to green rolling hills, waterfalls and gorges the list goes on...and amongst all of this, you will also find tucked away some special pockets of ancient rainforest.
Malanda, Millaa Millaa, Tarzali and the Crater Lakes National Park are all areas where you will find beautiful sections of rainforest. The Malanda Falls Conservation Park is one of the best places to spot local wildlife such as the Lumholtz Tree Kangaroo, and Green Ringtail Possums. The picturesque Malanda Falls is regarded by many as the start to the waterfalls circuit. The township of Millaa Millaa just nearby attracts many visitors to the spectacular Millaa Millaa Falls, and the Mamu Rainforest Canopy Walkway is the place to see sweeping views of pristine rainforest-clad landscape from the observation tower and elevated walkways.
The World Heritage listed crater lakes - Barrine and Eacham are just over an hour's drive up the Gillies Range from Cairns. Both lakes have clear blue waters that are surrounded by upland tropical rainforest. Lake Barrine features a walking track, giant bull kauri pine trees, privately-owned teahouse and boat cruises that make it a popular stop for visitors. Lake Eacham is a favourite for locals and visitors with swimming, birdwatching, picnic areas and shady walking tracks just some of the activities available. There is some rainforest accommodation situated around the Lake Eacham area. Cute cabins make for a gorgeous stay especially during the winter months when you can warm up beside a wood burning fireplace. Our favourites include Rose Gums Wilderness Retreat featuring 9 handcrafted pole and timber treehouses that are fully self contained; and Crater Lakes Cottages that comprise of just 4 luxury cottages all individually themed to make your stay a memorable one.
Find out more:
Rose Gums Wilderness Retreat
Crater Lakes Cottages
Things to do in the Atherton Tablelands

Surround yourself in the towering roots of the Curtain Fig Tree near Yungaburra
Marvel at the shy Platypus that live in Peterson Creek at Yungaburra
Go for a hike along the 3km circuit track encircling Lake Eacham
Journey up to Ravenshoe, a region of rolling mountain pastures and dense rainforest
Catch a taste of the local culture at the Yungaburra Markets
Sample some cheese and chocolate at Gallo Dairyland
Take in spectacular rainforest views from the Mamu Canopy Walkway
Visit Mungalli Falls Organic Dairy for lunch
Enjoy a Devonshire Tea at Lake Barrine
Self drive the spectacular waterfalls circuit
Whats Hot!
Travel Tools
Whats Hot!