Passions Of Paradise Packages
Tully Raft, Passions Reef & Daintree






5 HOURS OF RAFTING GRADE 3-4 RAPIDS
VISIT 2 REEF LOCATIONS
DAINTREE RIVER CRUISE
MOSSMAN GORGE
LUNCH INCLUDED IN ALL TOURS

BASED ON
1 ADULT
Balloon, Tully Raft, Passions Reef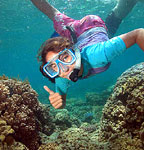 30 MINUTE SCENIC BALLOON FLIGHT
BREATHTAKING SCENERY
TULLY RIVER RAFTING
GRADE 4 RAPIDS
2 UNIQUE REEF LOCATIONS

BASED ON
1 ADULT
Passions Of Paradise Guest Reviews (26)

Tuesday, December 12, 2017
Amazing time and amazing team!

Friday, December 16, 2016
Hi Kim,

We had a terrific day. It was well organised, facilities were excellent, staff were great (particularly Alex who took us diving) and the weather was perfect. To top it off we swam with a turtle. How good does it get? Just the complete package for a top day!!!

Keep up the great work!!

Thursday, August 18, 2016
Wonderful trip. Friendly and efficient and locally owned too!
Read all reviews

Tuesday, September 29, 2015
Just an awesome day, we were so impressed with the overall experience and the flawless delivery by really impressive team. The food was spot on for the activities we were doing.

Saturday, January 11, 2014
Our first trip to the reef and we were not disappointed the crew and service were awesome, Michaelmas reef is ideal for all with turtles, giant clams and so many colourful fish to see. We would recommend Passions of Paradise to everybody interested in smaller group reef experiences.

Sunday, August 18, 2013
This was a well organised excursion with professional friendly staff. The facilities were excellent with safety paramount. The buffet lunch was good and the crew very informative. Good value for money.

Saturday, April 20, 2013
This was a wonderful experience for my son and me!

Saturday, January 12, 2013
We had a wonderful time on the reef, a great experience in the beautiful location of Michelmas cay and plenty of time to explore the reef. All the facilities were adequate and safe.

Thursday, April 19, 2012
Really enjoyed the day on the reef. The crew were very professional and our safety was held very high. Great relaxing experience.

Saturday, January 07, 2012

The ships personel were fabulous, Simon and the crew did an epicable job!

We were highly disappointed with the Great Barrier Reef.
Alot of bleached dead coral is all we really saw, we were so so sad to see what we saw.
We thought we would see an abundant of colour and colourful fish and marine life..

Wednesday, December 21, 2011
Loved this day. Very nice crew and the snorkeling was excellent.

Wednesday, December 21, 2011
Absolutely amazing! Great staff and beautiful boat. Only downside was that we got pulled out of the second reef too early because of a strong current.

Wednesday, July 27, 2011
The crew were very helpful and friendly. Fabulous experience on the best natural phenomenon in Australia.

Tuesday, April 27, 2010
What a great day!
The staff were friendly, fantastic and fun!
Dive spots were amazing, and the time frames at each location were just enough. Tho you can never have enough time on the reef.
Definatly reccomend, and will definatly be a return customer

Thursday, December 03, 2009
Passions of Paradise was a great experience on our first time out to the great barrier reef. As first time scuba divers our needs were met more than adequately, and all the staff on board were as friendly as you can get and this made our trip extremely enjoyable.

Friday, October 09, 2009
The Crew was fantastic and very helpful with everything through the day to make a great trip. Would recommend this trip to anyone.

Wednesday, October 07, 2009
this was worth the trip from Ireland alone. The crew members were exceptionally helpful, supportive and friendly. One (Annalise ?) towed three of us around the reef and did everything to ensure we saw everything.Thanks a million, everyone. Unforgettable.

Monday, September 14, 2009
Enjoyed the day, would do it again.

Friday, February 13, 2009
Great service, the staff was very friendly and professional. Excellent experience!

Friday, September 19, 2008
Would recommend to a friend

Tuesday, September 16, 2008
Our USA friends especially loved this trip. We all had a great time. Terrific Crew and so well organised, great snorkeling and Scuba Diving locations.

Friday, September 12, 2008
What a brilliant day! More sun would have been good but the crew had everything else covered!! Thanks.

Monday, March 03, 2008
Loved it! Had the best day ever!

Thursday, December 06, 2007
We were very happy with our package & delighted that they two of our trips were with local operators,we really enjoyed our holiday in Cairns. Thank you Travel Star!

Tuesday, October 23, 2007
Best way to see the reef. One of the highlights of our trip to Australia. Service and expertise on the boat was excellent.

Thursday, October 18, 2007
Very friendly and professional
Passions Of Paradise Videos (3)
Passions Of Paradise Rates
All prices shown in Australian Dollars
Prices valid from now until 31 March 2019
Passions of Paradise
Adult
Child
Family
Passions of Paradise
$189
Includes Levies
$125
Includes Levies
$559
Includes Levies
All prices shown in Australian Dollars
Prices valid from 01 April 2019 until 31 March 2020
Passions of Paradise
Adult
Child
Family
Passions of Paradise
$195
Includes Levies
$130
Includes Levies
$559
Includes Levies
OPTIONAL EXTRAS
Prices valid from now until 31 March 2020
Intro Dive | 1 dive
$70
Cert Dive | 1 dive
$70
TERMS
Child Age = 4-14 years
Family = 2 Adults & 2 Children
CURRENCY CONVERTER
WE DO NOT CHARGE BOOKING FEES OR CREDIT CARD SURCHARGES
Passions Of Paradise Location Map
Passions Of Paradise Simple Enquiry
Need Help With Your Enquiry
Our Cairns Office is open again in 15 hours