Accommodation Specials!





ROMANTIC REEF & RAINFOREST 6 nights at two of our best luxury resorts in North Queensland
-3 Nts Silky Oaks Lodge
-3 Nts Green Island Resort
-Full Breakfast Daily
-Outer Barrier Reef Trip
-Semi Submarine Tour
-Many activities inc. Canoes, Snorkelling etc..


Save $1158

Stay between now and 31/March/2016





Sea Temple Palm Cove Boutique Collection One, Two, Three & Four Bedroom privately managed holiday apartments in world class Sea Temple Resort
STAY 7 PAY 5
STAY 4 PAY 3

UNBEATABLE
1,2,3 & 4 BEDROOMS

*Based on Hotel Room for 7 night stay
*Black out dates apply
Stay between now and 25/June/2015





The 4 night Tropical Treat package offers a quality Cairns experience at a fraction of the normal price.
PACKAGE INCLUDES
- 4 NIGHTS @
MERCURE HARBOURSIDE
- OCEAN VIEW ROOM
- BARRIER REEF TOUR
- INTRO DIVE/SNORKEL
- HOT AIR BALLOON FLIGHT
- KURANDA SCENIC TRAIN
- SKYRAIL CABLEWAY

4 NIGHT PACKAGE
SAVE $550

Stay between now and 31/March/2016





3 Night Cairns Scenic Escape Stunning luxury at Pullman Cairns International - Great location
REEF + HELI + DIVE + KURANDA
-Full Breakfast daily for 2
-Free Wi-Fi
-Outer Barrier Reef daytrip
-10min Heli flight at Reef
-Introductory Dive
-Kuranda Train & Skyrail

Save $584


Stay between now and 31/March/2016





Tropical Reef & Rainforest 5 nights at Bay Village with 3 most popular reef & rainforest full day tours.
EXCELLENT VALUE!
- 5 NIGHTS STUDIO
- BREAKFAST DAILY
- 5 HOURS INTERNET
- BARRIER REEF CRUISE
- DAINTREE TOUR
- CROC CRUISE
- KURANDA TRAIN
- SKYRAIL

5 NIGHT PACKAGE
SAVE $623

Stay between now and 31/March/2016





7 night QT, Port Douglas & Green Island 4 nights at QT Port Douglas, 3 nights on Green Island Resort & a day tour to the Great Barrier Reef with semi-submarine and snorkeling!
*4 nights QT Port Douglas
*3 nights Green Island Resort
*Barrier Reef Pontoon daytrip
*Full Breakfast daily
*Ret. Green Island ferry tfers.
*Many island activities


SAVE $1674

Stay between now and 24/June/2015





Floriana-Heritage Listed Guesthouse perfect for travellers to experience a charming original Queenslander in a great location.
Weekly Special
- STUDIO ROOMS
- POOL & BBQ AREA
- FREE Wi Fi

CAIRNS ESPLANADE LOCATION


*Minimum 7 night stay
Stay between now and 31/May/2015





Cairns Ultimate Getaway 6 night package offers the ultimate in value, inclusions and relaxation. Enjoy the best that Cairns and Green Island have to offer.
CAIRNS ULTIMATE GETAWAY
-3 Nights at Shangri-La
-Kuranda Train & Skyrail
-3 Nights Green Island Resort
-Full Breakfast Daily for 2
-Barrier Reef Tour
-Tropical Island Paradise

UNBEATABLE!
SAVE $1180

Stay between now and 31/March/2016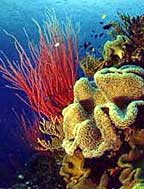 2 DAY REEF & KURANDA Explore 2 different reef destinations, followed by a rainforest experience to Kuranda on the famous Skyrail Cableway and Kuranda Train.
EXCELLENT VALUE!
- OSPREY V - 2 REEF LOCATIONS
- GLASS BOTTOM BOAT
- AWARD WINNING SKYRAIL
- KURANDA VILLAGE
- KURANDA SCENIC RAIL

GREAT BARRIER REEF
KURANDA TRAIN & SKYRAIL

Stay between now and 31/March/2016





4 Night Best of Cairns Stay in the city and experience the best of the tropics!
UNBEATABLE PRICE!
-The Hotel Cairns
-Full breakfast for 2 daily
-Hot air ballooning
-Kuranda Train & Skyrail
-Great Barrier Reef
-Intro Dive & 10 minute heli


Save $549

Stay between now and 31/March/2016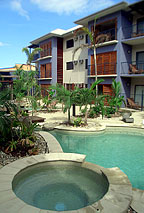 Southern Cross Atrium is ideally located close to the Train Station, Shopping Centre and only a short stroll to the marina and esplanade.
STAY 7 PAY 6
- Self catering apartments
- 3 Swimming Pools
- Gym & Sauna
- BBQ area

Save $109


*7 night stay - Studio Garden
Stay between now and 30/June/2016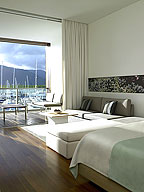 Luxury Tropical Indulgence Stay at the famous Shangri-La Hotel VIP style in a Horizon Club or Executive Suite. is an ideal short break in the beautiful tropical north.
AFTERNOON DRINKS & CANAPES
-4 nights Shangri-La
-Horizon Club or Suite
-Breakfast daily
-Afternoon drinks & canapes
-5 star sailing daytrip
-Semi-Submarine & Snorkel

SAVE $553


Stay between now and 31/March/2016
Cairns Australia
Company Info
COMPANY
TRAVSTAR.COM PTY.LTD
ACN: 095 692 925
ABN: 210 956 929 25
COMPANY DIRECTORS
Jodi Nelson
jodi@travstar.com
Kim Marsden
kim@travstar.com
Whats Hot!
Travel Tools
Whats Hot!