Accommodation Specials!





Reef House Resort & Spa Luxury Resort opposite beautiful Palm Cove Beach.
STAY 4 PAY 3
Includes:
- Bottle of Sparkling
- Brigadiers Punch at Twilight
- Wi-Fi and DVD library
- Late 1pm check out

PALM COVE


Based on 4 night stay - Brigadier Room
Stay between now and 31/March/2019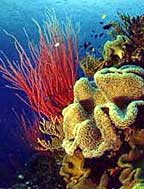 Reef & Kuranda 2 Day Experience 2 reef destinations in 1 day on the fabulous Evolution vessel. Visit Kuranda on famous Skyrail and Kuranda Train and explore the village in the Rainforest.
Tour Combo SAVE $56!
- Famous Skyrail Cableway
- Evolution premium reef cruise
- 2 Outer Reef locations
- Snorkel gear
- Scenic Kuranda train
- Free time in Kuranda
& more..


DEPARTS DAILY


Stay between now and 31/March/2019





Tropical Reef & Rainforest 5 nights at Bay Village with 3 most popular reef & rainforest full day tours.
EXCELLENT VALUE!
- 5 Nights in a Studio
- Breakfast daily
- 5 Hours internet
- Evolution Outer Reef Cruise
- Daintree Rainforest Tour
- Crocodile River Cruise
- Kuranda Train & Skyrail

5 NIGHT PACKAGE
SAVE $636

Stay between now and 31/March/2019





The Cairns Getaway Package is an ideal option for those who simply want to escape for a short break to the beautiful tropical north.
4 NIGHT PACKAGE
- The Hotel Cairns
- Full Breakfast Daily
- Green Island Day trip
- Glass Bottom Boat or
- or Snorkel gear
- Kuranda Train & Skyrail

CAIRNS CITY
SAVE $319

Stay between now and 31/March/2019





4 Night Tropical Indulgence offers a complete city experience with a 5 star sailing daytrip to Michaelmas Cay including bubbly, cheese & crackers on the way home.
FUN ESCAPE - GREAT LOCATION
- 4 Nights VIP Shangri-La
- Horizon Club Breakfast daily
- Sunset Drinks & canapes daily
- Complimentary refreshments
- Ocean Spirit Michaelmas Cay day
- Semi-Submarine Coral Viewing
- Wine, cheese & crackers on sail home


SAVE $886


Stay between now and 31/March/2019





Vision luxury apartments perfectly located on the Cairns Esplanade. Short stroll along boardwalk to famous Cairns Swimming Lagoon, Restaurants & Marina.
7 NIGHT FAMILY FUN
-Green Island Day Trip
-Snorkel or Glass Bottom Boat
-Kuranda Train & Skyrail
-Fully Equipped Gym
-Lap Pool
-Spa & Sauna
-BBQ Area

SAVE $781


2 Adults & 2 Children - 7 night stay - 2 bedroom apartment


Stay between now and 31/March/2019
Cairns Tourism News

Tourism News Feed

Frankland Islands - Frankland Islands News Feed
Tuesday, September 18, 2007
Just an update on the beautiful conditions we are experiencing out at the Frankland Islands.

In terms of visibility, yesterday was in the top 10 days that one of our skippers has experienced out there. We didn't even need to use the semi-sub, you could make out all the coral and fish life from the surface.

The water is warming up and so is the fish activity. Vast schools of grazing herbivores, including parrotfish and rabbit fish, patrol the sea floor in search of leafy algae. The larger reef species such as sweetlips, moray eels and coral trout are hanging out at the larger bommies ambushing prey. Our Eye On The Reef program has also reported regular sightings in excess of 6 marine turtles on some snorkel tours with Green, Hawksbill and Loggerhead turtles accounting for most of the sightings.

The island itself is a buzz of activity with our nesting migratory birds returning to the island with the warmer weather. The cooing of the Imperial Pied Pigeons can be heard and the birds themselves sighted during our guided island walk. Black-naped Terns are returning also to the rocky ledges and sand spits while the resident majestic white breasted sea eagle soars overhead.
Have a sensational day!

Rose Gums Wilderness Retreat - Rose Gums Retreat News Feed
Tuesday, September 18, 2007
As part of the overall environmental management plan we now have a community vegetable garden. This 13x13 metre area is growing corn, tomatoes, Chinese cabbage, beans, zucchinis for our restaurant, household, staff and even guests. This organic garden is being lovingly tended to by Herman Xiong, our Hmong gardener. You can't miss it as it is right on the driveway on the way to reception, near the tennis court.

Quicksilver Group - Quicksilver Outer Reef News Feed
Thursday, September 06, 2007
Quicksilver's environmental division, Reef Biosearch, is celebrating 21 years of operation, highlighting our passion and commitment to the future sustainability of the Great Barrier Reef.
Founded in 1986 and focused on education, research and monitoring, Reef Biosearch is a team of 8 qualified marine biologists ready to share their knowledge and love of the Great Barrier Reef with our visitors. This is the largest team of marine biologists outside of government agencies!
As well as informative reef presentations they help guests to view the reef with informed eyes and are available all day for guests to interact with. On Low Isles guests have the benefit of many inclusive marine biologist activities including a guided beach walk and guided snorkel tour.
On Quicksilver's Outer Reef cruise, guests can include an optional marine biologist guided snorkel tour to learn so much more about this magnificent marine ecosystem. This adventure snorkel tour costs $58 per person and is a true highlight. Have you thought about pre-booking this for your clients before arrival?
Within the Reef Biosearch group there exists a wealth of knowledge and experience in many fields of marine research and education, particularly relating to coral reefs. Interestingly, they have the longest logbook database of marine observations on the Great Barrier Reef, now ongoing for over two decades.
As we say at Quicksilver, ultimately, we would like all of our guests to leave our region as ambassadors for reef protection and preservation.

Great Adventures - Silverswift - 3 Sites in 1 Day News Feed
Thursday, September 06, 2007
In service since December 2006, the brand new 29m Silver Series dive and snorkel vessel, Silverswift is proving a star performer in the Cairns market. Custom-built at a cost of $3.5million, she is the only Cairns day dive vessel to visit 3 sites daily and taking just 60 minutes to reach the outer reef, is the fastest. This means more time for aquatic adventures! Like her identical sister ship based in Port Douglas, Silversonic, she features a state-of-the-art ride control system for improved passenger comfort. These are the only two vessels in the region with this patented ride control system.

Great Adventures - Green Island Discovery News Feed
Thursday, September 06, 2007
Former Miss Universe, Jennifer Hawkins and her film crew from Channel 7's national travel show, The Great Outdoors, enjoyed some time out at Green Island Resort recently. They also visited Great Adventures' outer reef platform at Norman Reef to experience the amazing Scuba Doo underwater scooter – the only place in Australia to try this very unique underwater adventure.
Whats Hot!
Travel Tools
Whats Hot!