Accommodation Specials!





Reef House Resort & Spa Luxury Resort opposite beautiful Palm Cove Beach.
STAY 4 PAY 3
Includes:
- Bottle of Sparkling
- Brigadiers Punch at Twilight
- Wi-Fi and DVD library
- Late 1pm check out

PALM COVE


Based on 4 night stay - Brigadier Room
Stay between now and 31/March/2019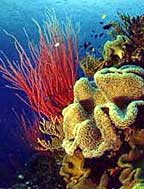 Reef & Kuranda 2 Day Experience 2 reef destinations in 1 day on the fabulous Evolution vessel. Visit Kuranda on famous Skyrail and Kuranda Train and explore the village in the Rainforest.
Tour Combo SAVE $56!
- Famous Skyrail Cableway
- Evolution premium reef cruise
- 2 Outer Reef locations
- Snorkel gear
- Scenic Kuranda train
- Free time in Kuranda
& more..


DEPARTS DAILY


Stay between now and 31/March/2019





Tropical Reef & Rainforest 5 nights at Bay Village with 3 most popular reef & rainforest full day tours.
EXCELLENT VALUE!
- 5 Nights in a Studio
- Breakfast daily
- 5 Hours internet
- Evolution Outer Reef Cruise
- Daintree Rainforest Tour
- Crocodile River Cruise
- Kuranda Train & Skyrail

5 NIGHT PACKAGE
SAVE $636

Stay between now and 31/March/2019





The Cairns Getaway Package is an ideal option for those who simply want to escape for a short break to the beautiful tropical north.
4 NIGHT PACKAGE
- The Hotel Cairns
- Full Breakfast Daily
- Green Island Day trip
- Glass Bottom Boat or
- or Snorkel gear
- Kuranda Train & Skyrail

CAIRNS CITY
SAVE $319

Stay between now and 31/March/2019





4 Night Tropical Indulgence offers a complete city experience with a 5 star sailing daytrip to Michaelmas Cay including bubbly, cheese & crackers on the way home.
FUN ESCAPE - GREAT LOCATION
- 4 Nights VIP Shangri-La
- Horizon Club Breakfast daily
- Sunset Drinks & canapes daily
- Complimentary refreshments
- Ocean Spirit Michaelmas Cay day
- Semi-Submarine Coral Viewing
- Wine, cheese & crackers on sail home


SAVE $886


Stay between now and 31/March/2019





Vision luxury apartments perfectly located on the Cairns Esplanade. Short stroll along boardwalk to famous Cairns Swimming Lagoon, Restaurants & Marina.
7 NIGHT FAMILY FUN
-Green Island Day Trip
-Snorkel or Glass Bottom Boat
-Kuranda Train & Skyrail
-Fully Equipped Gym
-Lap Pool
-Spa & Sauna
-BBQ Area

SAVE $781


2 Adults & 2 Children - 7 night stay - 2 bedroom apartment


Stay between now and 31/March/2019
Cairns Tourism News

Tourism News Feed

Reef Magic - Reef Magic Cruises News Feed
Friday, October 26, 2007
Local marine tourism identity, and Cairns local, Mr Tim North has been involved in the operation of Great Barrier Reef day trips out of Cairns for over 25 years; the last 11 as director and owner of Reef Magic Cruises.
Tim has recently invested $5million into the construction of a new 30m INCAT design Catamaran, Reef Magic II in cooperation with Brisbane based boat builder, Aluminum Boats. A wholly Queensland project this represents a substantial investment in the tourism sector by a small family owned business.
Powered by 2 of the latest technology twin turbo V8 MTU engines Reef Magic II puts out and impressive 1440kw (1930 BHP) of power, whisking passengers direct from Cairns to the Outer Reef in 5 star luxury and at speeds of up to 27 knots. Sporting a unique shiny blue hull the fast catamaran design slices travel time to the outer reef to under 90 minutes.
Renowned for friendly, attentive service Reef Magic Cruises maintains this competitive advantage by limiting daily passenger numbers to 190 while offering comfortable seating for over 300. Even on a "full" day there are over 100 empty seats and a passenger to staff ratio of 11:1 ensuring small boat service with big boat comfort.
The wheel house boasts the latest in high tech navigation and electronic vessel control systems while the passenger saloon evokes a thoroughly thought out design. A state of the art audio-visual system ensures announcements and onboard presentations are clearly relayed to every corner of the vessel, a thermostatically regulated climate control system maintains comfortable interior temperatures, while spacious outer decks complete with cushioned lounging areas are perfect for those wanting to take in some sun and fresh air.
The Reef Magic Cruises experience is fully catered for including a licensed bar on the vessel and a range of snacks available throughout the day. Additional onboard facilities include dedicated wheel chair accessible toilet & shower facilities plus private baby change area and the ultimate in safety with 2 first aid bays including de-fibrillator and oxygen administration equipment on hand. The fit out overall is first class, her sleek lines and jet black windows adding to the high visual appeal.
Guests aboard Reef Magic II receive a full 5 hours of privileged access to the purpose built Marine World activity platform, located on a private outer reef location of the highest standard. Activities suit all ages and swimming abilities from the non-swimmer or beginner snorkeller to the most experienced certified diver.
There is no better time to Experience The Magic for yourself!


Shangri-La - Shangri-La The Marina, Cairns News Feed
Wednesday, October 24, 2007
Shangri-la are holding a Christmas Lunch in their Trinity Function Room, that overlooks the Marina.
There is a Festive Christmas Buffet lunch consisting of roasted meats such as Turkey, Ham and Chicken, Seafood, Salads and Fruits and Christmas desserts such as pudding and custard etc Santa Claus will also be there handing out gifts for the kiddies (up to the age of 12)
Prices are:
Adults - $75 per person
Children - $20 (ages 6 - 12 years)
Children under the age of 5 years old are free.
Prices does not include alcohol and bookings are essential.

Sunlover Reef Cruises - Sunlover Reef Cruises News Feed
Monday, October 22, 2007
Hey Team,
Just thought I would give you a heads up on the weather in the next three days which is looking like it will continue on through to the weekend with a little luck! Visibility should be around 15 to 20m making it perfect for Snorkeling and diving the Great Barrier Reef. I know if the weather holds for the weekend you will be seeing me out there for sure!

Vagabond Dive n' Sail - Vagabond Dive 'n Sail News Feed
Monday, October 22, 2007
the winds and swell down, and visibility up to 20 metres...!!!
* * Special for October * *
PRIVATE CABINS $280
SHARED CABINS $220
2 x intro dives $50
5 x cert dives $100

Figtree Lodge - Figtree Lodge News Feed
Tuesday, October 16, 2007
Fig Tree Lodge has been awarded first place in the Standard Accommodation category at the Tropical North Queensland Tourism Awards held in Cairns on Saturday 13th October 2007.
Figtree Lodge Management and Staff would like to thank you for your continued support.
Kind regards
Sue Krasicki
Marketing Manager

Rose Gums Wilderness Retreat - Rose Gums Retreat News Feed
Saturday, October 13, 2007
On Saturday 13 October Rose Gums received its third consecutive TTNQ award in Cairns for Unique Accommodation. Winning the award recognised a lot of hard work by our reception, housekeeping, gardening and marketing staff. We thank all who complete our survey sheets and offer us advice as guest satisfaction is the most important part of our business.
Whats Hot!
Travel Tools
Whats Hot!