Accommodation Specials!





Reef House Resort & Spa Luxury Resort opposite beautiful Palm Cove Beach.
STAY 4 PAY 3
Includes:
- Bottle of Sparkling
- Brigadiers Punch at Twilight
- Wi-Fi and DVD library
- Late 1pm check out

PALM COVE


Based on 4 night stay - Brigadier Room
Stay between now and 31/March/2019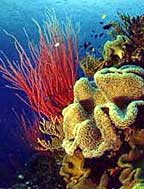 Reef & Kuranda 2 Day Experience 2 reef destinations in 1 day on the fabulous Evolution vessel. Visit Kuranda on famous Skyrail and Kuranda Train and explore the village in the Rainforest.
Tour Combo SAVE $56!
- Famous Skyrail Cableway
- Evolution premium reef cruise
- 2 Outer Reef locations
- Snorkel gear
- Scenic Kuranda train
- Free time in Kuranda
& more..


DEPARTS DAILY


Stay between now and 31/March/2019





Tropical Reef & Rainforest 5 nights at Bay Village with 3 most popular reef & rainforest full day tours.
EXCELLENT VALUE!
- 5 Nights in a Studio
- Breakfast daily
- 5 Hours internet
- Evolution Outer Reef Cruise
- Daintree Rainforest Tour
- Crocodile River Cruise
- Kuranda Train & Skyrail

5 NIGHT PACKAGE
SAVE $636

Stay between now and 31/March/2019





The Cairns Getaway Package is an ideal option for those who simply want to escape for a short break to the beautiful tropical north.
4 NIGHT PACKAGE
- The Hotel Cairns
- Full Breakfast Daily
- Green Island Day trip
- Glass Bottom Boat or
- or Snorkel gear
- Kuranda Train & Skyrail

CAIRNS CITY
SAVE $319

Stay between now and 31/March/2019





4 Night Tropical Indulgence offers a complete city experience with a 5 star sailing daytrip to Michaelmas Cay including bubbly, cheese & crackers on the way home.
FUN ESCAPE - GREAT LOCATION
- 4 Nights VIP Shangri-La
- Horizon Club Breakfast daily
- Sunset Drinks & canapes daily
- Complimentary refreshments
- Ocean Spirit Michaelmas Cay day
- Semi-Submarine Coral Viewing
- Wine, cheese & crackers on sail home


SAVE $886


Stay between now and 31/March/2019





Vision luxury apartments perfectly located on the Cairns Esplanade. Short stroll along boardwalk to famous Cairns Swimming Lagoon, Restaurants & Marina.
7 NIGHT FAMILY FUN
-Green Island Day Trip
-Snorkel or Glass Bottom Boat
-Kuranda Train & Skyrail
-Fully Equipped Gym
-Lap Pool
-Spa & Sauna
-BBQ Area

SAVE $781


2 Adults & 2 Children - 7 night stay - 2 bedroom apartment


Stay between now and 31/March/2019
Cairns Tourism News

Tourism News Feed
Spring is here and the birds are extremely active in their mating displays. Jon has found 8 Tooth-billed Bowerbird courts and 3 Victoria Riflebird display posts on the waterfall track. The Channel-billed Cuckoos have arrived from New Guinea to harasss the Currawongs and lay eggs in their nests. The Orange-footed Scrubfowl and Red-necked Crakes are calling at night. Blue-faced Parrot-finches have been sighted nearby. It won't be long before they forage amongst the grasses at Rose Gums.
Our guests can now dine every night in our own in-house restaurant as the traditional Laos cuisine on weekends proved to be so popular. Lao requests guests to book by 4 pm that afternoon so he has enough time to prepare.

Poseidon Cruises - Poseidon Cruises News Feed
Wednesday, November 07, 2007
Poseidon is back in full operation and normal schedule as from Sunday 4th November after a technical issue has been resolved. Thanks for your patience and support. The weather is great at the reef, full of marine life. Poseidon will provide you the best service and experience as always, from our dedicated team.

Sailaway - Sail Low Isles Coral Cay News Feed
Wednesday, November 07, 2007
Sailaway IV Sunset sailing on Wednesdays 5.00pm - 6.30pm is going great guns whatever the weather. A real sailing experience, with a tropical sunset and mountain views is a great way to unwind after a busy day.

Shaolin Junk Boat Cruise - Shaolin Sailing News Feed
Wednesday, November 07, 2007
The feature on Shaolin and Port Douglas iwas broadcast on Saturday 3rd Nov, Channel 7 Queensland Weekender program at 5.30pm. Katrina and I have recently visited Hong Kong, the birth place of Shaolin in 1961 and observed they have not managed to preserve any original Chinese sailing junks that explored the world 600 years ago. This really surprised us and helped us appreciate even more the uniqueness of Shaolin operating daily to Low Isles. Visitors to our region have the opportunity to experience the magic of Shaolin with a reef and island cruise to our idyllic Low Isles with the only midday departure and sunset sail home to Port. We thank you for all the continued support of this iconic reef experience.
Rose Gums has completed a carbon audit by an independent consultant.
We can now gauge better where we can reduce our carbon emissions and take heart in the amount of carbon our 13 year old forest is locking up. We are changing over to more efficient lighting and appliances; recycling more since our local shire council introduced a recycling program; and all our cleaning practices and products are as green as you can get.
Thank you Enjo and Enviroclean. To offset the carbon footprint of a guest per night Costs $1–20. This is an option for our visitors.
Whats Hot!
Travel Tools
Whats Hot!