Accommodation Specials!





Reef House Resort & Spa Luxury Resort opposite beautiful Palm Cove Beach.
STAY 4 PAY 3
Includes:
- Bottle of Sparkling
- Brigadiers Punch at Twilight
- Wi-Fi and DVD library
- Late 1pm check out

PALM COVE


Based on 4 night stay - Brigadier Room
Stay between now and 31/March/2019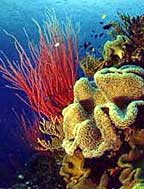 Reef & Kuranda 2 Day Experience 2 reef destinations in 1 day on the fabulous Evolution vessel. Visit Kuranda on famous Skyrail and Kuranda Train and explore the village in the Rainforest.
Tour Combo SAVE $56!
- Famous Skyrail Cableway
- Evolution premium reef cruise
- 2 Outer Reef locations
- Snorkel gear
- Scenic Kuranda train
- Free time in Kuranda
& more..


DEPARTS DAILY


Stay between now and 31/March/2019





Tropical Reef & Rainforest 5 nights at Bay Village with 3 most popular reef & rainforest full day tours.
EXCELLENT VALUE!
- 5 Nights in a Studio
- Breakfast daily
- 5 Hours internet
- Evolution Outer Reef Cruise
- Daintree Rainforest Tour
- Crocodile River Cruise
- Kuranda Train & Skyrail

5 NIGHT PACKAGE
SAVE $636

Stay between now and 31/March/2019





The Cairns Getaway Package is an ideal option for those who simply want to escape for a short break to the beautiful tropical north.
4 NIGHT PACKAGE
- The Hotel Cairns
- Full Breakfast Daily
- Green Island Day trip
- Glass Bottom Boat or
- or Snorkel gear
- Kuranda Train & Skyrail

CAIRNS CITY
SAVE $319

Stay between now and 31/March/2019





4 Night Tropical Indulgence offers a complete city experience with a 5 star sailing daytrip to Michaelmas Cay including bubbly, cheese & crackers on the way home.
FUN ESCAPE - GREAT LOCATION
- 4 Nights VIP Shangri-La
- Horizon Club Breakfast daily
- Sunset Drinks & canapes daily
- Complimentary refreshments
- Ocean Spirit Michaelmas Cay day
- Semi-Submarine Coral Viewing
- Wine, cheese & crackers on sail home


SAVE $886


Stay between now and 31/March/2019





Vision luxury apartments perfectly located on the Cairns Esplanade. Short stroll along boardwalk to famous Cairns Swimming Lagoon, Restaurants & Marina.
7 NIGHT FAMILY FUN
-Green Island Day Trip
-Snorkel or Glass Bottom Boat
-Kuranda Train & Skyrail
-Fully Equipped Gym
-Lap Pool
-Spa & Sauna
-BBQ Area

SAVE $781


2 Adults & 2 Children - 7 night stay - 2 bedroom apartment


Stay between now and 31/March/2019
Cairns Tourism News

Tourism News Feed

Poseidon Cruises - Poseidon Cruises News Feed
Thursday, January 31, 2008
Poseidon will stop for antifouling and maintenance on Monday 28th January, and will recommence operations on Sunday, 10th February.

Sailaway - Sail Low Isles Coral Cay News Feed
Thursday, January 31, 2008
Sailaway IV will stop for antifouling and maintenance on Tuesday , 29th January and will recommence daily operations to Low Isles and our scheduled Wednesday Sunset Sailing on 13th February.

Kewarra Beach Resort - Kewarra Beach Resort News Feed
Wednesday, January 30, 2008
The dream continues…under Sean Howard's newly acquired ownership of Kewarra Beach Resort the tropical tranquillity that Kewarra has always been renowned for will continue. Refreshing new soft furnishings, enhanced fixtures and in room amenities including new flat screen televisions, DVD/CD players, quiet efficient air conditioning, complimentary in room high speed internet access, along with environmentally sensitive lighting are some of the lovely upgrades that are gradually being incorporated into what is already a truly remarkable and well established tropical experience. The lounge and dining environments will continue to reflect the serene ambiance of an authentic tropical hideaway. The botanical gardens and breathtaking beachfront will remain in all their pristine splendour. With Stephen Wright at the helm, Kewarra Beach Resort has embraced a revitalized focus on maintaining the philosophical concepts that has always placed Kewarra as one of tropical Australia's most outstanding environmental beach resorts.

Calypso Reef Cruises - Calypso Snorkel & Dive News Feed
Wednesday, January 09, 2008
CALYPSO PREPARE TO LAUNCH EXCLUSIVE DIVE VESSEL 'Pure Dive' Calypso Reef Charters in Port Douglas are very excited to announce that they will be launching a dedicated dive vessel this year in April. Set to be named 'Pure Dive' and designed specifically for serious divers the custom designed vessel will travel to exclusive dive sites north of Agincourt Reef. The catamaran designed by both Newwave Catamarans and Graham Jones, will be built with comfort and the need for speed in mind. New and innovative hulls have been created that will allow for a comfortable trip at high speed to the very outer great barrier reef. Calypso already excelled in the last two years when Directors Cathie & Graham Jones launched a sister ship to the stylishly modern and custom designed catamaran 'Eclipse'. With two identical and magnificent vessels the locally owned and operated family company decided to run 'Calypso' as a dedicated 'Snorkel Only' vessel and 'Eclipse' as both a 'Dive & Snorkel' vessel for guests. Calypso's vessels have a capacity for 125 passengers and yet only travel with approximately 65 guests to ensure comfort and a personalised experience is enjoyed by each and every guest. "Over the last few years operating Calypso I have found there is a strong demand in the market to operate a vessel solely for dive enthusiasts. With the new design of this fast catamaran we will be able to access 3 exclusive sites on the Great Barrier Reef in one day," Graham Jones said. The 15 metre dive catamaran will travel with 25 guests and is set to impress the dive experience seeker.

The Horizon at Mission Beach - The Horizon Resort News Feed
Thursday, January 03, 2008
The Horizon Resort will undergo renovations from the 1st Febuary 2008 and close until the 1st May. The Horizon will close to the general public for an exciting new face lift where all rooms, bathrooms, room configurations, paint, pool deck, soft décor, fittings, common areas, foyer, reception & offices will be upgraded. The Horizon will embark on a massive PR and advertising campaign to hit the international, interstate and regional / local markets with a bang! A new brand, logo, look and atmosphere will ensure the NEW Horizon is the beginning of hip boutique accommodation throughout Australia and beyond.
Whats Hot!
Travel Tools
Whats Hot!