Accommodation Specials!





Reef House Resort & Spa Luxury Resort opposite beautiful Palm Cove Beach.
STAY 4 PAY 3
Includes:
- Bottle of Sparkling
- Brigadiers Punch at Twilight
- Wi-Fi and DVD library
- Late 1pm check out

PALM COVE


Based on 4 night stay - Brigadier Room
Stay between now and 31/March/2019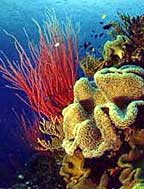 Reef & Kuranda 2 Day Experience 2 reef destinations in 1 day on the fabulous Evolution vessel. Visit Kuranda on famous Skyrail and Kuranda Train and explore the village in the Rainforest.
Tour Combo SAVE $56!
- Famous Skyrail Cableway
- Evolution premium reef cruise
- 2 Outer Reef locations
- Snorkel gear
- Scenic Kuranda train
- Free time in Kuranda
& more..


DEPARTS DAILY


Stay between now and 31/March/2019





Tropical Reef & Rainforest 5 nights at Bay Village with 3 most popular reef & rainforest full day tours.
EXCELLENT VALUE!
- 5 Nights in a Studio
- Breakfast daily
- 5 Hours internet
- Evolution Outer Reef Cruise
- Daintree Rainforest Tour
- Crocodile River Cruise
- Kuranda Train & Skyrail

5 NIGHT PACKAGE
SAVE $636

Stay between now and 31/March/2019





The Cairns Getaway Package is an ideal option for those who simply want to escape for a short break to the beautiful tropical north.
4 NIGHT PACKAGE
- The Hotel Cairns
- Full Breakfast Daily
- Green Island Day trip
- Glass Bottom Boat or
- or Snorkel gear
- Kuranda Train & Skyrail

CAIRNS CITY
SAVE $319

Stay between now and 31/March/2019





4 Night Tropical Indulgence offers a complete city experience with a 5 star sailing daytrip to Michaelmas Cay including bubbly, cheese & crackers on the way home.
FUN ESCAPE - GREAT LOCATION
- 4 Nights VIP Shangri-La
- Horizon Club Breakfast daily
- Sunset Drinks & canapes daily
- Complimentary refreshments
- Ocean Spirit Michaelmas Cay day
- Semi-Submarine Coral Viewing
- Wine, cheese & crackers on sail home


SAVE $886


Stay between now and 31/March/2019





Vision luxury apartments perfectly located on the Cairns Esplanade. Short stroll along boardwalk to famous Cairns Swimming Lagoon, Restaurants & Marina.
7 NIGHT FAMILY FUN
-Green Island Day Trip
-Snorkel or Glass Bottom Boat
-Kuranda Train & Skyrail
-Fully Equipped Gym
-Lap Pool
-Spa & Sauna
-BBQ Area

SAVE $781


2 Adults & 2 Children - 7 night stay - 2 bedroom apartment


Stay between now and 31/March/2019
Cairns Tourism News

Tourism News Feed

Quicksilver Group - Quicksilver Outer Reef News Feed
Friday, February 29, 2008
With a warm and sunny Tropical North Queensland day and many locals joining Quicksilver's sightseeing cruise, it was a royal welcome for the majestic Queen Victoria as she graced the shores off Port Douglas on her maiden world cruise. Celebrating the occasion, Quicksilver's sightseeing cruise aboard Quicksilver V was a wonderful community event with around 250 locals sharing the breathtaking experience, capturing a glimpse into the glamorous world of ocean cruising and Cunard's new Queen.
One of the world's newest and most luxurious cruise liners, Queen Victoria is on her inaugural 106-night world voyage and was in Port Douglas for just one day on February 29th, before continuing her cruise through the Far North and returning to Southampton via Asia, the Middle East and Europe.
At 294 metres in length, the Queen Victoria can carry 2000 passengers with accommodation over 12 guest decks in 990 staterooms. While many locals enjoyed viewing the majestic liner, many of her guests disembarked to enjoy the wonders of the Great Barrier Reef with Quicksilver.

Cairns Tours - Kuranda in a Day News Feed
Thursday, February 28, 2008
It is a very special time of year in the Barron Gorge National Park, as the mighty Barron Falls are currently in full flood! Did you know the best way to see the majestic Barron Falls is on Skyrail Rainforest Cableway? Skyrail is the ultimate wet-weather experience, offering amazing views of the Barron Falls and the surrounding cloud and rain shrouded mountains, from dry and comfortable six-person gondola cabins. At Skyrail's Barron Falls Station, guests have access to three lookouts, providing the perfect location to see the thundering 260 metre Barron Falls in all its glory. Skyrail provides free umbrellas at Red Peak and Barron Falls Stations, so guests can stay dry whilst experiencing the rainforest at its best - in the wet! Our summer rains are the life blood of the rainforest, so now really is the perfect time for your guests to visit.

Poseidon Cruises - Poseidon Cruises News Feed
Wednesday, February 27, 2008
the magnificent Cunard Cruise ship the Queen Victoria is on her 106 day maiden voyage around the world, making her 1st stop in Port Douglas this Friday the 29th February 08 Poseidon & Sailaway will be doing a QV passing on her anchorage near Low Isles as well as our regular great day out to the best part of our GBR. Latest weather forecast looking good!

Sunlover Reef Cruises - Sunlover Reef Cruises News Feed
Wednesday, February 27, 2008
With the National School Holidays approaching we are pleased to release our popular kids travel free campaign. "SUNLOVER REEF CRUISES" Kids Travel FREE with every full paying Adult on our Moore Reef Cruise Valid for travel between March 21st to April 30th 2008! For more info Click Here or call 1800 663 396

Vagabond Dive n' Sail - Vagabond Dive 'n Sail News Feed
Sunday, February 17, 2008
Private Cabin: $260 pp Shared Cabin: $200 pp 5 Certified Dives for $100 2 Introductory Dives for $50 Free DVD of trip for each guest

Sailaway - Sail Low Isles Coral Cay News Feed
Wednesday, February 13, 2008
Good morning, Great news! Sailaway IV is back on scheduled operations to our idyllic Low Isles from Thursday 14th February 08. Sailaway IV has completed her annual maintenance after a very successful first season and sailing around the world from France, making Port Douglas her permanent home last June. As the only state-of-the-art luxury sailing catamaran in Port, Sailaway offers prime quiet time at the unspoilt and strictly protected Low Isles, operating 1 of only 4 permits with daily island access to the icon of the Great Barrier Reef. Low Isles is the first place for coral research in the world and the closest coral cay to mainland Australia, only an hours sail each way with over 5 hours moored in the sheltered lagoon whilst enjoying turtle sightings every day, all year round! We also look forward to seeing onboard for our Sunset Sailings every Wednesday... Kind regards Steve& Katrina Edmondson Owner Operators Sailaway IV - Lagoon 500

Tropical Horizons - Tablelands,Skybury & Kuranda News Feed
Wednesday, February 13, 2008
Please note that we will be operating our Tour 1 Skybury, Tablelands and Skybury Coffee Centre 3 days per week in Febuary & March. The 3 days are Wednesday, Friday and Sundays. We will, of course, advise you again when we resume our 7 day schedule.

Poseidon Cruises - Poseidon Cruises News Feed
Thursday, February 07, 2008
After a successful refit and annual repaint we are extremely pleased to advise Poseidon is looking great and is back in the water and ready for action! First day of operation will be Sunday 10th February 2008 and we are now taking bookings for Sunday onwards. Remember, you are most welcome to come and enjoy a day at the reef with us, so please call at any time if you wish to book

Divers Den - Taka Coral Sea News Feed
Thursday, February 07, 2008
Taka Dive Adventures are proud to announce that we have received a Project Aware Environmental achievement Award. Project AWARE Foundation honors dive operators around the world who display commitment and excellence in their efforts to protect underwater environments within business operations and their community. Project AWARE Foundation Chairman, Dr. Drew Richardson recognizes the importance of the scuba diving community taking its part on protection of global ecosystems. "The Environment Achievement Award is about rewarding vision, excellence and pursuit of conservation. More importantly, this award ensures the enjoyment of underwater environments for future generations," states Richardson. As an Environmental Achievement Award recipient for 2007, Taka Dive Adventures has proven that we operate in an environmentally responsible manner and demonstrate an outstanding commitment to conserving underwater environments through education, advocacy and action.

Divers Den - Sea Quest News Feed
Thursday, February 07, 2008
The vessel Sea Quest will now be Replacing Reef Quest's from the 15th February 2008. As a consequence of this, the Reef Quest product will be much improved, as this will be being serviced by a newer vessel. We will also be increasing the crew to passenger ratio to increase the level of service on board.
Whats Hot!
Travel Tools
Whats Hot!