Accommodation Specials!





Reef House Resort & Spa Luxury Resort opposite beautiful Palm Cove Beach.
STAY 4 PAY 3
Includes:
- Bottle of Sparkling
- Brigadiers Punch at Twilight
- Wi-Fi and DVD library
- Late 1pm check out

PALM COVE


Based on 4 night stay - Brigadier Room
Stay between now and 31/March/2019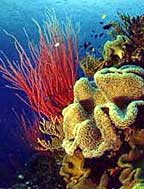 Reef & Kuranda 2 Day Experience 2 reef destinations in 1 day on the fabulous Evolution vessel. Visit Kuranda on famous Skyrail and Kuranda Train and explore the village in the Rainforest.
Tour Combo SAVE $56!
- Famous Skyrail Cableway
- Evolution premium reef cruise
- 2 Outer Reef locations
- Snorkel gear
- Scenic Kuranda train
- Free time in Kuranda
& more..


DEPARTS DAILY


Stay between now and 31/March/2019





Tropical Reef & Rainforest 5 nights at Bay Village with 3 most popular reef & rainforest full day tours.
EXCELLENT VALUE!
- 5 Nights in a Studio
- Breakfast daily
- 5 Hours internet
- Evolution Outer Reef Cruise
- Daintree Rainforest Tour
- Crocodile River Cruise
- Kuranda Train & Skyrail

5 NIGHT PACKAGE
SAVE $636

Stay between now and 31/March/2019





The Cairns Getaway Package is an ideal option for those who simply want to escape for a short break to the beautiful tropical north.
4 NIGHT PACKAGE
- The Hotel Cairns
- Full Breakfast Daily
- Green Island Day trip
- Glass Bottom Boat or
- or Snorkel gear
- Kuranda Train & Skyrail

CAIRNS CITY
SAVE $319

Stay between now and 31/March/2019





4 Night Tropical Indulgence offers a complete city experience with a 5 star sailing daytrip to Michaelmas Cay including bubbly, cheese & crackers on the way home.
FUN ESCAPE - GREAT LOCATION
- 4 Nights VIP Shangri-La
- Horizon Club Breakfast daily
- Sunset Drinks & canapes daily
- Complimentary refreshments
- Ocean Spirit Michaelmas Cay day
- Semi-Submarine Coral Viewing
- Wine, cheese & crackers on sail home


SAVE $886


Stay between now and 31/March/2019





Vision luxury apartments perfectly located on the Cairns Esplanade. Short stroll along boardwalk to famous Cairns Swimming Lagoon, Restaurants & Marina.
7 NIGHT FAMILY FUN
-Green Island Day Trip
-Snorkel or Glass Bottom Boat
-Kuranda Train & Skyrail
-Fully Equipped Gym
-Lap Pool
-Spa & Sauna
-BBQ Area

SAVE $781


2 Adults & 2 Children - 7 night stay - 2 bedroom apartment


Stay between now and 31/March/2019
Cairns Tourism News

Tourism News Feed

Wilderness Eco Safaris - Rainforest 4WD Eco Safari News Feed
Sunday, June 29, 2008
While reptiles are usually a little quiet this time of year when the mercury drops, we are seeing quite a few Red Belly Black snakes and also one
Jungle carpet Python this week.
Also for those who have followed our updates we see the elusive WHITE KANGAROOS (Antilapine) are back in one area and have seen them twice last week, marsupials are a regulsr site on our uniuque safari which takes you where other tours go deeper into the wilderness, thus increasing our chances of seeing what lives in the WILD while avoiding the usual crowds.
Trips depart daily and there are still seats available for departures this week on the Wilderness Eco Safari. To view further details on the trip itinerary and inclusions please click here
The winds were a little better than predicted out at Moore Reef, lucky for our guests Marine World shelters the prevailing south easterly winds, ensuring that all passengers get the protection and comfort they need to enjoy a day on the Outer Barrier Reef.

The divers glided along the 40metre drop off point to explore the large table, bolder and Staghorn corals with schooling fish such as hump headed parrot fish, surgeon fish, paddle tailed snappers, Trevally and large coral trout. A large tawny nurse shark was seen sleeping, sheltering from open currents along with a white tip and black tip reef shark. There were colourful gorgonian fans, sea whips and plenty of molluscs found on the dives today.

Water Temperature: 24 C
Underwater Visibility: 10-12 metres
3 DAY OUTLOOK

Wednesday: SE winds 25-30 knots
Thursday: SE winds 20-25 knots
Friday: SE winds 20-25 knots

As per Bureau of Meteorology-Cooktown to Cardwell at 3pm

The Hotel Cairns - The Hotel Cairns News Feed
Wednesday, June 18, 2008
Visitors to Cairns will be able to sample Australiana at a new evening dinner show in the Plantation Restaurant upstairs at The Hotel Cairns. The Australian Experience is a live show featuring classic Aussie bush folk music, dramatic flame dancing and traditional Aboriginal didgeridoo music and dance while enjoying a welcome drink and three course dinner and dessert.

Cairns Colonial Club Resort - Cairns Colonial Club News Feed
Wednesday, June 18, 2008
The Cairns Colonial Club Resort's new resort rooms are ready to welcome guests with a new and unprecedented level of comfort and technology.
Major changes include new paintwork, carpet, beds, bed linen, artwork, air conditioning, furniture, lighting, 32" LCD Television, new telephone system and window treatments. "We are thrilled with the results which have exceeded our expectations to deliver rooms that are not just refreshed, but feature a totally new look and feel.
"With the room refurbishment program resuming immediately to upgrade the balance of accommodation (79 studio and 50 colonial rooms), it won't be long before Cairns Colonial Club Resort showcases a high quality and contemporary standard of accommodation across all configurations," he said.
The studio rooms will commence first with an anticipated completion by the end of September while the colonial rooms will be finished by the end of November 2008.

Quicksilver Group - Quicksilver Outer Reef News Feed
Friday, June 13, 2008
Exciting news for families!! Here comes the Squid Squad Quicksilver's fun new Kids Club...

Travelling to the Great Barrier Reef is about to become even more of an adventure for children with the launch of a fun new Kids Club – "The Squid Squad" on Quicksilver's Outer Reef cruise, just in time for the school holidays.
Commencing in the forthcoming school holiday period, 27 June - 21 July, the Squid Squad will offer children aged 5 – 12 years an extra dimension to their reef experience. Complete with the Squid Squad activity book, fun and games, they'll be having so much fun before they even realise it's educational too.
Supervised by Quicksilver's friendly and experienced crew, the club runs in 45 minute sessions while at the outer reef platform – giving mum and dad some guilt-free time to enjoy a snorkel, lunch together or just relax on the sundeck.
The club costs $15 per child with three sessions available each day. Participation can only be booked onboard on the day of travel.
Key points – Squid Squad:
Only available on Quicksilver's Outer Reef Cruise.
3 x 45 minute sessions available each day.
For children aged 5 – 12 years.
Cost per child is $15, per session.
Can not be pre-booked, subject to availability on the day.
Initially, only available over the school holiday periods. This year's holiday periods are: 27 June -21 July; 19 September - 13 October; 12 December - 29th January 2009.

With an overcast start to the day, guest's were delighted when the skies began to clear upon approach to Marine World.
Wind speeds remained as predicted for the day on the outer barrier reef with underwater visibility around 18 metres. Snorkellers were kept busy sighting smaller marine life such as Damsels, Fusiliers, Butterfly fish, Silver Bait fish along with some larger species like Sweet Lip, Coral Trout, Blue Spotted Lagoon rays, Turtles and a couple of White Tip Reef Sharks.
Divers today explored the outer wall of Marine World, looking at amazing Gorgonia Fan corals, Staghorn coral, Plate coral and some Anemone, Mushroom and Spaghetti corals along with a couple of HUGE Barracuda cruising along the wall in search of food. Large Trevally and more Sweet Lip were also in abundance.
Water Temperature: 25 C
Underwater Visibility: 15-18 metres
3 DAY OUTLOOK
Thursday: SE winds 20-25 knots
Friday: SE winds 20-25 knots
Saturday: SE winds 20-25 knots


Spirit Of Freedom - 4 Day Coral Sea News Feed
Tuesday, June 10, 2008
Coral Sea diving is at it's best at the moment with excellent visibility, and with Spirit Of Freedoms sightings of Hammerhead Sharks at North Horn after the Shark feed, makes for the best Coral Sea diving available!
Spirit of Freedom has standby places available for this Thursdays 4 Day Coral Sea trip with Quad Share Cabins available at $995.00 and Double/Twin Cabins at $1475.00. An excellent opportunity for divers to experience world class diving at its best!
12 - 16 JUNE: 4 DAY/ 4 NIGHT CORAL SEA
$995 Quad share / $1475 twin share includes scenic reef flight to Lizard Island up to 16 dives
Gear Hire, Fuel levy & EMC additional cost

Specials also available for 3, 4 & 7 day departures in the week of 23 - 30 JUNE.
To view further details on the trip itinerary and inclusions please click here

Jungle Adventures Cape Trib - Jungle Canopy Surfing News Feed
Friday, June 06, 2008
So far I have experienced World Heritage-listed rainforests both from underneath and at their coastal edges. Now, after leaving behind the sugar cane plantations north of Mossman and crossing the Daintree River, it feels as if I am travelling through their midst.
As the narrow road twists and curls toward Cape Tribulation, the jungle seems to bear down upon it, giant ferns and screw palms creating a tunnel around it. With an ethereal mist suffusing the trees, lit by glimmers of sunshine, and with choral music playing on the car stereo it is one of the most uplifting drives of my life.
Before I know it I have arrived at Cape Tribulation and am being strapped into a harness for an afternoon of surfing through the jungle canopy on flying foxes. I can already tell from the banter between the guides and my group of mostly young women that this is going to be fun.
Then I am handed my helmet, which has the name "Monkey" inscribed upon it. I might have spent the morning with Lara Croft but, according to their headgear, my companions this afternoon are even bigger cinematic legends such as Tarzan, Princess Leia and, erm, Tinkerbell.
In common with drift snorkelling, this tour melds excitement with education and the guides are careful to pass on information about the 135-million-year-old rainforest we are flying through while also safely scaring the living daylights out of us.
The canopy tour runs on a system of flying fox ziplines linking fi ve tree platforms, the highest of which reaches nearly 20 metres off the ground. Guides do all the hard work propelling jungle surfers along using a rope pulley system, allowing you to enjoy the wide-ranging views across the forest canopy and out towards the Great Barrier Reef.
We begin by travelling in pairs along two spans, with my buddy being a Canadian Tinkerbell. One by one we are secured to the zipline and then coaxed to step off the platform into thin air. Then, trying not to look down, we are hauled along the line to the next platform.
The next span is the longest one at 78 metres, rendered even more heart-stopping when we are left to dangle at the run's highest point, 22.5 metres above Mason Creek. Even with Tinkerbell for company it is unnerving.
Then I travel solo, firstly at speed down a 45-metre stretch and fi nally, living up to my "Monkey" epithet, hanging cross-legged and upside down. Later that evening, after an alfresco dinner serenaded by warbling tree frogs back at the Cape Tribulation Resort and Spa, I add another perspective on the world's oldest continually surviving rainforest by doing a night walk.
It is an eerie experience strolling in the dark through a place ancient enough to have seen the dinosaurs come and go. I pass between giant trees that have been here since before Captain Cook sailed past in 1770.
At night, however, the rainforest also becomes a discernibly living entity, under the cover of darkness allowing a number of nocturnal species such as possums, bandicoots and platypuses to thrive. Tonight, we spot a spindly python hunting for food, a few forest dragon lizards and numerous frogs.
It is the sounds of the jungle that are most apparent: the hum of insects, the whoop of birds, the glug of gently flowing creeks and the crackle of leaves and branches moving in the evening breeze.
Back at my cabin in the resort after a long, varied day exploring the rainforest it is this soothing soundtrack that ushers me to sleep.

Adventure North - Daintree Dreaming News Feed
Friday, June 06, 2008
My day continues equally well when I join Linc Walker for a cultural habitat tour at nearby Cooya Beach. Linc is a young member of the Kuku Yalanji tribe, which has lived among these coastal rainforests for tens of thousands of years. He is also a born teacher, sharing his heritage and knowledge of the mangrove swamps where he has fished and foraged since he was small with ease and pride.
As we follow muddy fishing trails between tangled branches, we learn what miraculous plants mangroves are, crucial to the coastal eco-system in providing, among other things, a protective nursery for growing fish. They are also a rich and varied source of tucker - from mud crabs to whelks and molluscs - for those who know where to look.
His people, as Linc explains, were careful not to overfish, however, so as to allow nature to replenish itself.


Poseidon Cruises - Poseidon Cruises News Feed
Wednesday, June 04, 2008
Just a quick note to let you know this Wednesday evening Sailaway Sunset Sailing is already sold out however we now have another scheduled sailing this FRIDAY 6th JUNE.
Poseidon and Sailaway are off to a great start early in the season. Thanks again for your continued support and spreading the word on the quality and consistency of our premium reef experiences.

Poseidon with 1 of only 3 day boat permits had the highest number of Minke Whale sightings last season so it's great these amazing creatures have started to join us again.

Poseidon has further increased the number of it's very experienced and professional crew creating even more possibilities for superb, world class diving at Agincourt Ribbon Reefs.

Poseidon is the only outer reef vessel with it's own dedicated dive tender in addition to the rescue tender, perfect for the experienced adventure certified diver, necessary to explore more drift and wall dives.

Well travelled Snorkellers of all experience continue to give rave reviews of the personal Poseidon guided snorkel tours with qualified marine biologists.

As from July Sailaway start their additional Sunset Sailing EVERY FRIDAY as well as EVERY WEDNESDAY.

Shaolin is back on the run to Low Isles, looking great and going well after loving maintenance. Please make a note in your diary for the Shaolin TV feature on Queensland Weekender, scheduled for Saturday 28th June Channel 7 at 5.30pm.
A fantastic day out at Marine World, the weather is settling down nicely and today's sunshine and excellent underwater visibility made for an awesome day out on the reef.
Introductory divers enjoyed their first scuba dives and the amazing variety of fish that make their homes out at Marine World. They were accompanied by masked angel fish, barrier reef anemone fish, yellow lined snappers and schooling rabbit fish.
Some of the larger fish inhabiting this environment include coral trout, snapper, Trevally, red bass, barracuda and Turtles.
The snorkelling tours with our resident Marine Biologist were popular again today. The guests enjoyed the interpretive programs about the marine life and the surrounding ecosystem that is the Great Barrier Reef. Our helicopter flights were also in full swing today, with many people taking to the sky for a different view of the reef. Our Heli Special for $209 made this great activity even more attractive, so don't forget to ask for more information about this great deal.
Water Temperature: 25 C
Underwater Visibility: 25-30 metres
CURRENT OBSERVATIONS
As of: 4pm Today
Marine World: SW winds 3 knots
Low Isles: SSE winds 8 knots
Green Island: SSE winds 10 knots
Cairns Airport: NE winds 8 knots
3 DAY OUTLOOK
Tuesday: S/SE winds 10-15 knots
Wednesday: S/SE winds 10-15 knots
Thursday: SE winds 10-15 knots
As per Bureau of Meteorology-Cooktown to Cardwell at 3pm
Whats Hot!
Travel Tools
Whats Hot!