Accommodation Specials!





Reef House Resort & Spa Luxury Resort opposite beautiful Palm Cove Beach.
STAY 4 PAY 3
Includes:
- Bottle of Sparkling
- Brigadiers Punch at Twilight
- Wi-Fi and DVD library
- Late 1pm check out

PALM COVE


Based on 4 night stay - Brigadier Room
Stay between now and 31/March/2019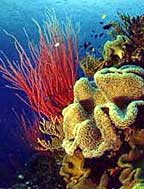 Reef & Kuranda 2 Day Experience 2 reef destinations in 1 day on the fabulous Evolution vessel. Visit Kuranda on famous Skyrail and Kuranda Train and explore the village in the Rainforest.
Tour Combo SAVE $56!
- Famous Skyrail Cableway
- Evolution premium reef cruise
- 2 Outer Reef locations
- Snorkel gear
- Scenic Kuranda train
- Free time in Kuranda
& more..


DEPARTS DAILY


Stay between now and 31/March/2019





Tropical Reef & Rainforest 5 nights at Bay Village with 3 most popular reef & rainforest full day tours.
EXCELLENT VALUE!
- 5 Nights in a Studio
- Breakfast daily
- 5 Hours internet
- Evolution Outer Reef Cruise
- Daintree Rainforest Tour
- Crocodile River Cruise
- Kuranda Train & Skyrail

5 NIGHT PACKAGE
SAVE $636

Stay between now and 31/March/2019





The Cairns Getaway Package is an ideal option for those who simply want to escape for a short break to the beautiful tropical north.
4 NIGHT PACKAGE
- The Hotel Cairns
- Full Breakfast Daily
- Green Island Day trip
- Glass Bottom Boat or
- or Snorkel gear
- Kuranda Train & Skyrail

CAIRNS CITY
SAVE $319

Stay between now and 31/March/2019





4 Night Tropical Indulgence offers a complete city experience with a 5 star sailing daytrip to Michaelmas Cay including bubbly, cheese & crackers on the way home.
FUN ESCAPE - GREAT LOCATION
- 4 Nights VIP Shangri-La
- Horizon Club Breakfast daily
- Sunset Drinks & canapes daily
- Complimentary refreshments
- Ocean Spirit Michaelmas Cay day
- Semi-Submarine Coral Viewing
- Wine, cheese & crackers on sail home


SAVE $886


Stay between now and 31/March/2019





Vision luxury apartments perfectly located on the Cairns Esplanade. Short stroll along boardwalk to famous Cairns Swimming Lagoon, Restaurants & Marina.
7 NIGHT FAMILY FUN
-Green Island Day Trip
-Snorkel or Glass Bottom Boat
-Kuranda Train & Skyrail
-Fully Equipped Gym
-Lap Pool
-Spa & Sauna
-BBQ Area

SAVE $781


2 Adults & 2 Children - 7 night stay - 2 bedroom apartment


Stay between now and 31/March/2019
Cairns Tourism News

Tourism News Feed

Kewarra Beach Resort - Kewarra Beach Resort News Feed
Wednesday, July 30, 2008
Hi Emma,
We have just returned from paradise!! I just want to let you know how much we enjoyed our stay at Kewarra. It really is the most beautiful resort. The setting is gorgeous and we had a lovely bungalow nestled in the rainforest. We were very impressed that the bed linen and towels were changed every day. The food was great and it was a big plus that there was no music blaring out in the restaurant. The birds and the breeze rustling the leaves and the waterfall at the pool are the only sounds you wish to hear at such a lovely place. The BBQ on the beach was magic. ALL the staff were friendly and very professional.
Having looked around a little bit from Cairns to Port Douglas we have to say that Kewarra is the best!
We hope to return one day – thank you for organising it for us.
Kind regards,
Gina & Frank Dolphin


Wait-a-While Tours - Wait-a-While Rainforest Tour News Feed
Wednesday, July 30, 2008
I joined a tour to the tablelands (or Cairns Highlands as it is now supposed to be known) last week. After viewing wallabies and Curlews around Cairns, we travelled up the Gillies highway, stopping at the lookout for a view over the lowlands below, then went to Lake Barrine for after­noon tea, (scones piled high with cream and jam).
We had our first walk in the rainforest, where we saw musky rat kangaroos, and various other animals, before heading to a property to look for platypuses. We saw them playing and feeding amongst the waterlillies. This was on private property, and we could see the house in the distance. It was wonderful to see them playing, but I couldn't help thinking the owners were missing out by having their house so far from the water.
We went to dinner at Nick's Swiss Italian Restaurant in Yunguburra, and afterwards went to walk in the rainforest at different spots in national parks. It was very cold. I found out the next day, that it was the coldest day on the tablelands so far this year. My breath was making little clouds. This made the rainforest seem even more like another world. I had brought warm clothes with me, but was grateful for the extra warm clothing that was available.
Walking along the tracks, we had good sightings of different animals, including a Herbert river possum (or her­bie as it is affectionately known) that was trying to cross from one side of the road to another over our heads. We watched him stretching to try and grab foliage from the other side, before trying a different route, and then giving up. He seemed oblivious to the people that were only a few feet away from him.
On our way home, we stopped for supper and further walking and spotlighting, before heading home again. Everyone was exhausted but exhilarated by the trip. Only Elsa (7 Yrs old) was asleep for the return trip.

A fantastic day out at Marine World, the weather is stunning and excellent underwater visibility made for an awesome day out on the reef.

Introductory divers enjoyed their first scuba dives and the amazing variety of fish that make their homes out at Marine World. They were accompanied by masked angel fish, barrier reef anemone fish, yellow lined snappers and schooling rabbit fish. Some of the larger fish inhabiting this environment include coral trout, snapper, trevally, red bass, barracuda and reef sharks.

The snorkelling tours with our resident Marine Biologist were popular again today. The guests enjoyed the interpretive programs about the marine life and the surrounding ecosystem that is the Great Barrier Reef. Tropical Reef ecosystems are an incredibly diverse and complex environment with the reef being home to a dazzling array of fish and coral species.

Everybody touring on the semi-submersible observed a part of this incredible blue world as they ventured to the northern side of Marine World. They explored the clam gardens seeing neon damsels, colourful anthias, green turtles, yellow tailed fusiliers and hundreds of bicoloured parrot fish swimming amongst the colourful, living, underwater coral structures.

The Scenic Helicopter tours were enjoyed by everyone that chose to soar high above the reefs surface. The Vertical Magic Adventure offers a three dimensional view of the coral structures and contrasting colours of the ocean, and the chance to put the immense structure of the reef into perspective.

The weather conditions look great for the next couple of days, so take advantage and come and explore the wonders of Marine World.

Water Temperature: 24 C
Underwater Visibility: 25m WOW!
CURRENT OBSERVATIONS
As of: 4pm Today
Marine World: E winds 7 knots
Low Isles: E winds 7 knots
Green Island: E winds 6 knots
Cairns Airport: NE winds 8 knots

3 DAY OUTLOOK:
Monday: SW/SE winds 10-15 knots
Tuesday: S/SE winds 15-20 knots
Wednesday: S/SE winds 15-20 knots

Wooroonooran Safaris - Rainforest Safari News Feed
Sunday, July 20, 2008
We have great news!
After 15 years in the planning the Mamu Rainforest Canopy Walkway will open on Monday, 18 August 2008. Mamu is the biggest project in the Wet Tropics since Skyrail. With its combination of a canopy walk high in the tree tops, an observation tower, viewing decks and cantilever, it brings you close to new unexplored spheres of the rainforest.
This area of unsurpassed beauty contains the 2 highest mountains in Queensland, numerous rivers, waterfalls, swimming holes and some of the World's lushest and most ancient rainforests. Visitors will experience the exhilarating vistas of the Johnstone River gorge and amazing surrounding World Heritage landscapes.
The Ma:Mu Aboriginal Traditional Owners of this area look forward to welcoming you to this special place in Waribara clan rainforest country when the walkway is completed.
Location
30km west of Innisfail, in Wooroonooran National Park
From the 18th August Wooroonooran Rainforest Safaris will now include a visit to the spectacular Mamu Rainforest Canopy Walkway.
To view the full itinerary of the tour please click here
Bookings are essential as it is a small tour with a maximum of 12 places available per day.
2 MANTA RAYS PLAYING ON THE OUTER REEF WALL AT MARINE WORLD SEEN BY PEOPLE ON THE SEMI SUBMERSABLE !!!!!!

Reef animals use their shapes, behavior and body structures in a variety of ways to help them blend intocoral structures and survive. An easy example to find is a stripy fish such as a Red Breasted Wrasse or Humbug. The lines on their bodies help to break up the outline of the fish so they blend into the coral, a bit like zebras in Africa. Also look out for red fish. These fish are most likely to be found hiding underneath the coral or in crevasses, as red really disappears in dim light conditions. As a result red fish like soldier fish and squirrel fish are often seen swimming around at night. Reef fish have adapted to their surrounding environment and produced a number of different ways to defend themselves.

Water Temperature: 24 oC
Underwater Visibility: 20-25metres

CURRENT OBSERVATIONS
As of: 4pm Today
Marine World: S winds 20 knots
Low Isles: SSE winds 17 knots
Green Island: SSE winds 23 knots
Cairns Airport: SE winds 14 knots
3 DAY OUTLOOK
Sunday: SE winds 20-25 knots
Monday: SE winds 20-25 knots
Tuesday: SE winds 20-25 knots

As per Bureau of Meteorology-Cooktown to Cardwell at 3pm

Quicksilver Group - Quicksilver Outer Reef News Feed
Wednesday, July 09, 2008
Here comes Quicksilver's Kids Club!
Starting these school holidays, travelling to the Great Barrier Reef is about to become even more of an adventure for children with Quicksilver's fun new Kids Club - "The Squid Squad".
Complete with the Squid Squad activity book, fun and games, they'll be having so much fun before they even realise it's educational too!
So while the kids are in the "Squad", mum and dad can enjoy some guilt-free time to snorkel*, lunch together or just relax on the sundeck.
And don't forget Family Fares are available - one child travels free!
*At least one parent or guardian needs to be contactable (on the boat, on or near platform) while the child is in the care of the Squid Squad Club, so both parents will be unable to participate in diving or a snorkelling expedition away from the platform at the same time.
Squid Squad Key Points
Only available on Quicksilver's Outer Reef Cruise
3 x 45 minute sessions available each day
For children aged 5-12 years
Cost per child is $15, per session
Can not be pre-booked and subject to availability on the day
Supervised by a dedicated and friendly Quicksilver crew, with Blue Card requirement
Initially, only available during the school holiday periods. This year's holiday periods are
27 June - 21 July
9 September - 13 October
12 December - 29 January '09

Big Cat Green Island Cruises - Cairns Harbour Cruises News Feed
Wednesday, July 09, 2008
Cairns Habitat Cruises has been awarded Advanced Ecotourism Certification for its half-day calm water cruises and crocodile farm tours.

The process of getting certified allowed the company to conduct a complete evaluation of the business to ensure its eco-friendly, minimal impact philosophy was being incorporated throughout all aspects of the operation. Cairns Habitat Cruises also is currently undertaking a comprehensive greenhouse gas emissions audit as part of the Australian Government's Green House Challenge Plus program and the Tourism North Queensland Planet Safe partnership program.
To view further details on this calm water eco cruise please click here
Adventure & Fun was the theme of the day for our guest today visiting Marine World, with so many different activities and so much time to do it all.
Lots of people took advantage of our 5 and 10 min Heli Flights and took to the skies for a bird's eye view of Moore Reef and its amazing residents such as Sharks, Rays, and Turtles.
Today on the Adventure Snorkel Safari our marine biologist explained about the ecology of the leopard shark sleeping peacefully on the bottom of the ocean floor and abundance of colourful soft corals along with large schools of bump headed parrot fish, Trevally, Surgeon Fish and Red Bass.
Our first time introductory scuba divers were pleased to spot a green turtle, and our ever friendly resident Maori wrasse – Wally. Certified divers were off exploring the outer edge of Moore Reef. The divers encountered a grey tip reef shark, chevron barracuda and thousands of sergeant majors and yellow tailed fusiliers
Water Temperature: 25.5 C
Underwater Visibility: 10-15 metres
3 DAY OUTLOOK
Sunday: SE winds 15-20 knots
Monday: SE winds 15-20 knots
Tuesday: SE winds 20-25 knots
As per Bureau of Meteorology-Cooktown to Cardwell at 3pm

Visitors to Marine World were today treated to yet another spectacular day on the reef. The weather was sublime, the visibility was excellent and mother nature put on a show like no other below the surface.
Clown fish were busy fussing over their young amongst the protective anemones and schools of barracuda were seen patrolling the reef for an afternoon snack. There was a veritable who's who in the fish world seen and snapped by our camera, Manta rays, Epulet sharks, Diagonal stripped sweetlips, Sargent fish, Butterfly fish, Moorish idols. Parrot Fish and our very own star, Wally the giant Maori Wrasse.
So ends another adventure on the high seas, but why take our word for it?? Come out and see for yourselves, as they say, the waters fine … come on in …
Water Temperature: 25.5 C
Underwater Visibility: 25 metres
3 DAY OUTLOOK
Wednesday: SE winds 15-20 knots
Thursday: SE winds 15-20 knots
Friday: SE winds 15-20 knots

As per Bureau of Meteorology-Cooktown to Cardwell at 3pm
Whats Hot!
Travel Tools
Whats Hot!