Accommodation Specials!





Reef House Resort & Spa Luxury Resort opposite beautiful Palm Cove Beach.
STAY 4 PAY 3
Includes:
- Bottle of Sparkling
- Brigadiers Punch at Twilight
- Wi-Fi and DVD library
- Late 1pm check out

PALM COVE


Based on 4 night stay - Brigadier Room
Stay between now and 31/March/2019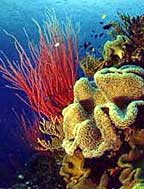 Reef & Kuranda 2 Day Experience 2 reef destinations in 1 day on the fabulous Evolution vessel. Visit Kuranda on famous Skyrail and Kuranda Train and explore the village in the Rainforest.
Tour Combo SAVE $56!
- Famous Skyrail Cableway
- Evolution premium reef cruise
- 2 Outer Reef locations
- Snorkel gear
- Scenic Kuranda train
- Free time in Kuranda
& more..


DEPARTS DAILY


Stay between now and 31/March/2019





Tropical Reef & Rainforest 5 nights at Bay Village with 3 most popular reef & rainforest full day tours.
EXCELLENT VALUE!
- 5 Nights in a Studio
- Breakfast daily
- 5 Hours internet
- Evolution Outer Reef Cruise
- Daintree Rainforest Tour
- Crocodile River Cruise
- Kuranda Train & Skyrail

5 NIGHT PACKAGE
SAVE $636

Stay between now and 31/March/2019





The Cairns Getaway Package is an ideal option for those who simply want to escape for a short break to the beautiful tropical north.
4 NIGHT PACKAGE
- The Hotel Cairns
- Full Breakfast Daily
- Green Island Day trip
- Glass Bottom Boat or
- or Snorkel gear
- Kuranda Train & Skyrail

CAIRNS CITY
SAVE $319

Stay between now and 31/March/2019





4 Night Tropical Indulgence offers a complete city experience with a 5 star sailing daytrip to Michaelmas Cay including bubbly, cheese & crackers on the way home.
FUN ESCAPE - GREAT LOCATION
- 4 Nights VIP Shangri-La
- Horizon Club Breakfast daily
- Sunset Drinks & canapes daily
- Complimentary refreshments
- Ocean Spirit Michaelmas Cay day
- Semi-Submarine Coral Viewing
- Wine, cheese & crackers on sail home


SAVE $886


Stay between now and 31/March/2019





Vision luxury apartments perfectly located on the Cairns Esplanade. Short stroll along boardwalk to famous Cairns Swimming Lagoon, Restaurants & Marina.
7 NIGHT FAMILY FUN
-Green Island Day Trip
-Snorkel or Glass Bottom Boat
-Kuranda Train & Skyrail
-Fully Equipped Gym
-Lap Pool
-Spa & Sauna
-BBQ Area

SAVE $781


2 Adults & 2 Children - 7 night stay - 2 bedroom apartment


Stay between now and 31/March/2019
Cairns Tourism News

Tourism News Feed

Undara Lava Tubes - Undara Lava Lodge News Feed
Wednesday, December 31, 2008
New Management - New Menu - New Rates
The Green Season is upon us! New Managers, Andrew and Alicia, have already been welcomed to the team, and now they want to welcome you with these amazing Green Season Saver Rates!
Accommodation:
Ensuite Railway Carriages
Was $170 (2a) GREEN SEASON SAVER $95 per room per night
Family Railway Carriages
Was $226 (2a2c) GREEN SEASON SAVER $150 per night
Twin & Single Railway Carriages
Was $75.00 per person GREEN SEASON SAVER $80 per night
Wilderness Lodge
Was $105 per night (3 pax max) GREEN SEASON SAVER $80 per night
Two Person Swag Tent
Was $50 per night GREEN SEASON SAVER $45 per night
Four Person Swag Tent
Was $90 per night GREEN SEASON SAVER $85 per night
Un-powered Camp Site
Was $10 per person GREEN SEASON SAVER $20.00 per site (max of 5 person)

Mother Nature saves her best for this time of the year. Plants begin their yearly newal, the macropods abound with new grasses shooting thru the hard packed earth and one of the most spectacular shows around is in full swing.

The Wildlife at Sunset tour takes it all in. Unbelievable sunsets with a glass of bubbles then it's off to Barkers Cave to see the nightly migration of microbats emerge to feed. But they are not the olny ones with food on their minds. Waiting in the trees are the Night Tigers or Brown Tree Snakes, harmless to us, these preditors strike out for dinner in a show that's all natural and just out of a documentary. NOT TO BE MISSED!!!
Green Season Special Package:
2 unique and exciting tours - Wildlife at Sunset and Archway Explorer
Overnight accommodation in turn of the century Rail Carriage,
AND a 3-course Dinner in Fettlers Iron Pot Bistro,
ONLY $150.00pp, and kids half price - this package represents a saving of over 30% off normal rate!

Valid only until end of Feb 2009

Quicksilver Group - Quicksilver Outer Reef News Feed
Wednesday, December 24, 2008
Quicksilver's fun kids club is back for the school holidays!

Along with fun and games to play, there's the fantastic Squid Squad Activity Book with the characters of "Billy the Squid" and his underwater friends, "Scuba Boy" and "Sandy the Mermaid" designed to entertain and educate junior reef visitors.

So while the kids are in the "Squad" mum and dad can enjoy some guilt-free time to snorkel or dive, lunch together and relax on the sundeck or even take a scenic helicopter flight.

And don't forget we have Family Fares available - one child's cruise fare is free!

Squid Squad Info...
Cost per session
$20 per child
Family: $35 for 2 children
and $15 per additional child

Each child participating receives a FREE Squid Squad activity book

2 x 60 minute sessions each day
Session 1: 12:00pm - 1:00pm
Session 2: 1:30pm - 2:30pm
For children aged 5-12 years

Supervised by a dedicated Quicksilver crew member with Blue Card requirement

Only available on Quicksilver's Outer Reef Cruise
Operating 13th December 2008 - 26th January 2009

Tjapukai Aboriginal Cultural Park - Tjapukai By Night News Feed
Tuesday, December 23, 2008
Why not try something different this year for your New Year's Eve Celebration? Come and experience Tjapukai by Night with some added extras.........

Tjapukai by Night New Years Eve Dinner

Where: Tjapukai Aboriginal Cultural Park, Cairns QLD Australia
When: Wednesday 31/12/08.

Meet in the Gecko Courtyard from 7.00pm for photos, face painting and a pre-dinner drink. The show commences at 7.30pm. The evening concludes at 9.30pm.

Inclusions:
- A welcome drink on arrival (standard beer, wine or soft drink)
- A traditional Kup-Murri and international buffet dinner.
- Two drinks with dinner (standard beer, wine or soft drink)
- A souvenir photo with Tjapukai performers in traditional dress (one per couple)
- A message stone - a painted stone for good luck and to safeguard against evil spirits
- Fireworks Display

Cost: Adults $115.00 Children $61.50 (5-14yrs) Family $291.50 (2 adults & 2 children)

Optional Transfers: Return transfers ex Cairns/Northern Beaches: Adults $19.00 Children $9.50 Family $57.00

Thala Beach Nature Reserve - Thala Beach Nature Reserve News Feed
Thursday, December 18, 2008
Only a handful of luxury accommodation experiences in Australia have carefully crafted their natural balance to a level that deserves the 'Advanced Eco Tourism' certification. Thala Beach Lodge in tropical North Queensland is now one of them. It has achieved the highest available level in the International Ecotourism Accreditation Program.
Thala has taken great pains to tread lightly on its surrounding habitats, forests and beach frontage near Port Douglas. The private beach is untouched and Thala's magnificent 145 acre peninsular has six different habitats concentrated into this small area.
Ancient littoral rainforest, casuarinas and mangroves lap the beach, while dry eucalypt woodland, gallery forest and coconuts occupy the higher ground and inland creeks. Each habitat attracts its own unique species of flora and fauna, and Thala rests in between. Wildlife populations from birds to lizards to native wallabies have flourished in abundance.
The extensive accreditation process Thala has gone through covers everything from responsible marketing and blanket environmental sustainability through to education, working with local tribes who visit the site, and beyond.
Thala Beach Lodge employs wildlife specialists who are on hand to guide and amaze guests in the forests, beaches and rocky headland. This is done in a personalised, quiet and unregimented fashion. Guests can enjoy the thrill of making their very own discoveries. They might see rare Snub-finned Dolphins, followed soon afterwards by a resident Osprey diving for fish to feed her chicks. Then, when delicately treading along sandy paths through the magnificent rainforest, encounter many species of tropical birds and butterflies.
Visits from Elders of the Kuku-Yalanji Tribe bring the spirit of Thala to life…' Thala invites the elders of the KuKu – Yalanji community to take guests through the journey of their culture. From healing plants to bush food the elders bring in leaves and seeds for guests to handle, learn their history and relevant importance to their community.
Thala provides the perfect location for a romantic and very special getaway to view further details on this luxury haven please click here

RnR Rafting - Johnstone River Rafting News Feed
Friday, December 12, 2008
The North Johnstone 4 Day Expedition is the Ultimate Rafting Adventure...
The North Johnstone is a steep, natural flow river that carves its way through a spectacular volcanic gorge. Limited frequency of departures, restricted group sizes and stringent National Park permits ensure that the North Johnstone River and surrounding ancient rainforests are preserved for all time, enabling rafters a rare glimpse of a very precious and untouched part of North Queensland's World Heritage Rainforests.
The 4 Day Expedition is rated in the Top 10 wilderness adventures in the world, and is a once-in-a-lifetime experience!
From the exhilarating helicopter in, through 4 days of gigantic Grade 5 rapids, breathtaking scenery and unforgettable companions, to the serenity of camping 3 nights under the stars in riverside rainforest clearings, you'll never experience anything like it!!!
LIMITED DEPARTURES AVAILABLE NOW!

Restricted places available
DON'T MISS OUT - BOOK NOW!
2009 Departure Dates:
Jan 24th - 27th
Feb 21th - 24th
April 4th - 7th
May 2nd - 5th
June 6th - 9th
July 4th - 7th
Please click here for further details on this exciting once-in-a-lifetime opportunity!

Cairns Colonial Club Resort - Cairns Colonial Club News Feed
Thursday, December 11, 2008
The Cairns Colonial Club Resort offers an unprecedented level of comfort and technology with the completion of its $4 million renovation.

The Resort's General Manager Peter Blackburn said the refurbishment of 147 resort rooms and 50 studio rooms included new paintwork, carpet, beds, linen, art, air-conditioning, furniture, lighting, 32" LCD televisions, a new telephone system and window treatments.

"We are thrilled with the results which have exceeded our expectations to deliver rooms that are not just refreshed, but feature a totally new look and feel," he said.

"The added space and feel of the studio room means longer-staying guests can call it their home away from home with kitchenette facilities, 32" LCD screens, new bedding and ideal space for couples and families alike."

The Cairns Colonial Club Resort's extensive upgrade program began a year ago and was done in a strategic and sympathetic manner to prevent any discomfort or inconvenience to guests.

The $4 million upgrade included updating the recreation facilities and restaurants.

Great Adventures - Green Island Discovery News Feed
Wednesday, December 10, 2008
Great Adventures is pleased to advise of a great new activity available for guests to enjoy while on Green Island. Guided glass bottom kayak tours are now available for day guests from the Beach Hire hut. For Green Island Resort houseguests, the resort activities officer will be leading guided sunset tours.
This eco-based activity will be conducted to suit beginner, intermediate and advanced levels.
Prices:
45 minute Guided Tour: $39 pp.
1 1/2 hour Sunset Tour for houseguests: $49 pp.

Big Cat Green Island Cruises - Reef Rocket Green Island News Feed
Thursday, December 04, 2008
In recognition for its climate change initiatives, Cairns reef operator, Big Cat Green Island Reef Cruises has received the highest level of certification under Eco Tourism Australia's inaugural Climate Action Certification Program.
In a first among Great Barrier Reef cruise operators, Big Cat Green Island Reef Cruises has not only implemented numerous emission reduction actions, but has elected to make its business totally Carbon Neutral by offsetting remaining emissions.
Big Cat Green Island Reef Cruises is an award-winning reef cruise operator that was purchased by its owner-operators in 1990, the Wallace Family. The company operates half and full day cruises to Green Island.
In making this announcement today, General Manager, Kim Thomas said "We are very excited to have achieved carbon neutral status. We understand our actions alone are not going to save the world from climate change. As a company, we are committed to reducing emissions because it makes very good sense for the environment and our business.
"As far we are aware, Big Cat Green Island Reef Cruises is the first major Great Barrier Reef Marine Park tourism operator to achieve carbon neutral status. The Great Barrier Reef Marine Park Authority has co-sponsored this certification program and their Climate Change Group has been very supportive throughout the process," said Mr Thomas.
Big Cat Green Island Reef Cruises achieved carbon neutral status by offsetting emissions through Greenfleet Australia; who in turn plant native trees within Australia as part of its Federal Government certified offsetting program.
"We are currently working with Greenfleet to organise tree planting within our local GBR water catchment area in an attempt to directly improve the water quality of Far North Queensland reefs. This will improve the resilience of these reefs to climate change impacts," said Mr Thomas.
Although Big Cat Green Island Reef Cruises will fund all offsetting costs passengers too will be invited to offset their own carbon footprint at cruise check-in.
Big Cat Green Island Reef Cruises was also recently certified under the Federal Government's climate change initiative, the Greenhouse Challenge Plus.
"This program includes a formal agreement in which the company commits to ongoing emission reductions and annual emission and system audits," concluded Mr Thomas.

Jungle Adventures Cape Trib - Jungle Canopy Surfing News Feed
Thursday, December 04, 2008
Jungle Surfing Canopy Tours crowned an amazing year by winning the Queensland Tourism Award for Tourist Attractions at the 2008 awards held at the Brisbane Exhibition & Conference Centre on Friday 14th November. The award, which was open to attractions of state or territory importance which significantly contribute to the tourism experience within their region, saw a wide variety of attractions named as finalists in a fiercely competitive category. Sheena Walshaw, General Manager of Jungle Surfing Canopy Tours, said "We're overwhelmed to have won the award in such an impressive field, and we're especially delighted to be recognized for our contribution to attracting visitors to the Daintree, which we're passionate about."
Jungle Surfing has been operating for five years, has taken over 50,000 people flying from tree to tree through the rainforest on flying fox ziplines, and this year opened a new harnessing centre and doubled tour departures to eight tours a day. "Jungle Surfing's a tour with something for everyone and I think that's the secret of our success." said Ms Walshaw. "It's a combination of exhilaration and education, eco-experience and adventure tour, and anyone from three to 103 can give it a go. It's a real thrill sharing this spectacular rainforest in such a novel way, and everyone goes away with a smile on their face."

The eight finalists in the Tourist Attractions category were Capricorn Caves, Outback at Isa, The Workshops Rail Museum, Undara Experience, Reef HQ Aquarium, Fantasea Adventure Cruising – Reefworld, The Station Store & Sunshine Castle. Jungle Surfing was also named as a finalist in the Steve Irwin Ecotourism and the Adventure Tourism categories.
Jungle Surfing's other successes this year include winning two Tropical North Queensland Tourism Awards for Ecotourism and Adventure Tourism, and being named a finalist in the 2008 Telstra Business Awards.

Jungle Surfing will now go on to represent Queensland at the Australian Tourism Awards in Melbourne in early 2009.
Whats Hot!
Travel Tools
Whats Hot!