Accommodation Specials!





Reef House Resort & Spa Luxury Resort opposite beautiful Palm Cove Beach.
STAY 4 PAY 3
Includes:
- Bottle of Sparkling
- Brigadiers Punch at Twilight
- Wi-Fi and DVD library
- Late 1pm check out

PALM COVE


Based on 4 night stay - Brigadier Room
Stay between now and 31/March/2019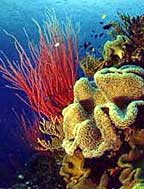 Reef & Kuranda 2 Day Experience 2 reef destinations in 1 day on the fabulous Evolution vessel. Visit Kuranda on famous Skyrail and Kuranda Train and explore the village in the Rainforest.
Tour Combo SAVE $56!
- Famous Skyrail Cableway
- Evolution premium reef cruise
- 2 Outer Reef locations
- Snorkel gear
- Scenic Kuranda train
- Free time in Kuranda
& more..


DEPARTS DAILY


Stay between now and 31/March/2019





Tropical Reef & Rainforest 5 nights at Bay Village with 3 most popular reef & rainforest full day tours.
EXCELLENT VALUE!
- 5 Nights in a Studio
- Breakfast daily
- 5 Hours internet
- Evolution Outer Reef Cruise
- Daintree Rainforest Tour
- Crocodile River Cruise
- Kuranda Train & Skyrail

5 NIGHT PACKAGE
SAVE $636

Stay between now and 31/March/2019





The Cairns Getaway Package is an ideal option for those who simply want to escape for a short break to the beautiful tropical north.
4 NIGHT PACKAGE
- The Hotel Cairns
- Full Breakfast Daily
- Green Island Day trip
- Glass Bottom Boat or
- or Snorkel gear
- Kuranda Train & Skyrail

CAIRNS CITY
SAVE $319

Stay between now and 31/March/2019





4 Night Tropical Indulgence offers a complete city experience with a 5 star sailing daytrip to Michaelmas Cay including bubbly, cheese & crackers on the way home.
FUN ESCAPE - GREAT LOCATION
- 4 Nights VIP Shangri-La
- Horizon Club Breakfast daily
- Sunset Drinks & canapes daily
- Complimentary refreshments
- Ocean Spirit Michaelmas Cay day
- Semi-Submarine Coral Viewing
- Wine, cheese & crackers on sail home


SAVE $886


Stay between now and 31/March/2019





Vision luxury apartments perfectly located on the Cairns Esplanade. Short stroll along boardwalk to famous Cairns Swimming Lagoon, Restaurants & Marina.
7 NIGHT FAMILY FUN
-Green Island Day Trip
-Snorkel or Glass Bottom Boat
-Kuranda Train & Skyrail
-Fully Equipped Gym
-Lap Pool
-Spa & Sauna
-BBQ Area

SAVE $781


2 Adults & 2 Children - 7 night stay - 2 bedroom apartment


Stay between now and 31/March/2019
Cairns Tourism News

Tourism News Feed

Skyrail Rainforest Cableway - Kuranda Train + Skyrail News Feed
Thursday, February 26, 2009
Skyrail's Rangers recently recorded a close encounter with an endangered Southern Cassowary (Casuarius casuarius) near Barron Falls Station.
The male Cassowary, accompanied by several chicks, was wandering through the rainforest undergrowth when Skyrail's Rangers came across his path. The quick-thinking Rangers took the opportunity to film this majestic bird and his chicks, and have uploaded the footage of this rare encounter for your enjoyment - click here to see.
Standing at two metres tall and weighing in at up to 85kg, the Southern Cassowary claims its place as Australia's heaviest, flightless bird.
This unique species is endemic to Australia's Tropical Rainforests and is classified as being endangered; in fact, there are only believed to be between 900 and 1,500 of these majestic birds left in the wild.
Interestingly, it is the male Cassowary which is responsible for hatching the eggs and rearing the chicks; it is therefore usual that a male Cassowary will only have one partner per season.
Whilst incubating the eggs and raising the chicks, the male Cassowary becomes fiercely protective. In fact, Cassowaries are considered potentially dangerous at this time of year, and with an 8cm middle toe (claw) on their feet, there is little wonder why!
Cassowaries will not, generally, attack without provocation, however you should not approach a Cassowary when it is nesting or with its chicks. They can jump and kick, which can result in nasty injury and/or death (although the only recorded fatality was in April 1926, near Mossman).

The Hotel Cairns - The Hotel Cairns News Feed
Tuesday, February 24, 2009
The Hotel Cairns gives guests the ultimate green freedom with the use of six complimentary Smart Cars to come and go as they please!
In an innovative Australian first, all guests at the stylish Hotel Cairns now have free access to drive five funky Mercedes Smart Cars and one cabriolet Smart Car for those who like the wind in their hair. The cars are available on a first come first served basis; include unlimited mileage. Simply turn the key and go!
With so many iconic destinations within driving distance of The Hotel Cairns' guests and their Smart Car could be supping lattes in Port Douglas, trekking the Daintree Rainforest or cruising the stunning Tropical North Queensland coastline before returning for a soothing cocktail in the modern plantation-style hotel.
Business travellers already enjoy the complimentary wireless internet throughout The Hotel Cairns and the hotel's premium conference facilities. With the new Smart cars to get to business appointments on time, staying at The Hotel Cairns makes even smarter business sense, while honeymooners and couples will get a kick out of getting around topless in Australia's foremost tropical destination in the cabriolet Smart Car.
The super-cool, Mercedes-engineered and Swatch-designed two seater Smart Car is officially the greenest in Australia with the lowest greenhouse and air pollution emissions of any car in the country*. But it's not just what's on the inside that counts; with sleek design these micro cars look good too.
"The Smart Cars and The Hotel Cairns make a perfect match with a commitment to style and functionality" says John Baker, owner of The Hotel Cairns. "We're thrilled to bring this Australia-first tourism initiative to the Cairns region and, in these tough economic times, to offer such unique extra value and service to our guests. We are sure the smart cars will be popular with international and domestic guests alike."
To celebrate the launch of The Hotel Cairns Smart Cars, packages start from $165 per night in a Plantation Room ,including Breakfast for two and $195 per night for Tower Room and Breakfast for two.
**Optional cost to the guest driver is a $30 per day insurance excess reduction fee as offered by rental car companies. Conditions apply.
The Hotel Cairns, with its impeccably private and tropical ambience, is a 92 room, 4 star resort hotel superbly positioned operated by an Australian family, the Bakers, The Hotel Cairns, with its architectural profile and exterior façade, is one of the most beautiful examples of Queenslander heritage style.


Elandra Mission Beach - Elandra Mission Beach News Feed
Monday, February 23, 2009
It's rare that a food festival will host four internationally acclaimed Australian chefs at one event. Perhaps even more rare is a private enterprise hosting a series of cooking-based events with a stellar lineup of high profile celebrity chefs.

The Elandra Resort Mission Beach is proud to present 'Tastes of the Tropics' a series of professional, highly crafted and informative cooking events, hosted by Australia's top chefs.

Curtis Stone ('My Restaurant Rules', 'Surfing the Menu' & 'Take Home Chef'), Matt Moran ('My Restaurant Rules', 'The Chopping Block', 'Heat in the Kitchen', ARIA Restaurant & Opera Bar in Sydney), Luke Mangan ('Today Show', Glass Brasserie, Hilton in Sydney, Salt in Tokyo & South Food + Wine in San Francisco)and Geoff Lindsay (Pearl in Melbourne) will be hosting a series of innovative and exclusive cooking events in March, April, May and June 2009 respectively.

At only $2,700 per person ($2500 twin share) each event package is detailed below.

The Tastes of the Tropics theme takes advantage of Far North Queensland's seasons, using seasonal seafood and tropical produce.

Curtis Stone (Sunday 8th March - Friday 13th March), best known for his time on Surfing the Menu, will travel from the US to present fresh new ways to cook with Australian seafood.

Matt Moran (Sunday 5th April - Friday 10th April) of Sydney's ARIA Restaurant will add tropical inspiration to his refined signature style. Matt will show there's more to tropical food than mangoes, coconuts & prawns.

Luke Mangan (Sunday 10th May Mothers Day - Friday 15th May) will embrace both simplistic & authentic Australian ingredients. Luke will bring his Mum along for The Elandra's Mother's Day celebratory dinner. Guests will be encouraged to take classes with their own Mum in this idyllic setting.

Geoff Lindsay (Saturday 6th June - Thursday 11th June) of Melbourne's Pearl Restaurant will sail the local waters to line-catch fresh seafood, then demonstrate how to cook his famous Full Moon Chili Mud Crab feast.
The Elandra Mission Beach is situated where the rainforest meets the reef and has been recently renovated. It's new look makes a stunning backdrop for a unique culinary experience.

The Elandra is a boutique resort housing 55 individual, creatively designed rooms all with personally sourced, hand-made furniture from around the world. Nestled amongst the lush tropical rainforest and interlinked by elevated timber boardwalks, The Elandra contains a fine dining restaurant, glamorous cocktail bar, tennis court, chic boutique, in room massage, National Park walking tracks, private dining rooms, chill out lounge areas, library and conference facilities.

The alluring swimming pool is surrounded by a large white washed pool deck with breathtaking views overlooking Dunk and Bedarra Islands and the Coral Sea. Hosts Katrina Knowles and Adam Karras will ensure a memorable and unique stay at their boutique resort in tropical paradise.

Reef Magic - Reef Magic Cruises News Feed
Friday, February 20, 2009
Friday 20th & Saturday 21st February 2009
The weather is still looking fantastic over the weekend so grab the family and come out for the most fun you have had in ages. Come to Marine World. The next available day out to Marine World is Sunday 22nd February. Get in quick as seats are selling fast!!!
The Helicopter special is on again at $225 per adult, $155 per child or $680 per family (2adt+2chd) this is a great way to experience the reef. Just ask your local information centre or accommodation tour desk for more information.
Water Temperature: 30 degrees
Underwater Visibility: No current data
CURRENT OBSERVATIONS
As of 3pm Today
Marine World: ESE winds 7 knots
Low Isles: E winds 6 knots
Green Island: SE winds 11 knots
Cairns Airport: ENE winds 9 knots
3 DAY OUTLOOK
As per Bureau of Meteorology – Cooktown to Cardwell at 4pm

Saturday: SE/NE 5-10 knots
Sunday: SE/E 10-15 knots
Monday: SE 10-15 knots

Reef Magic - Reef Magic Cruises News Feed
Tuesday, February 03, 2009
Monday 2nd & Tuesday 3rd February
Reef Magic Cruises will be operating to Marine World tomorrow, 4th February.
Reports from our resident caretaker Nick today were sun soaked blue skies, flat calm seas and a light sea breeze. Nick took a midday dip to cool off and catch up with some of Marine Worlds locals including Wally and his girlfriend Roxy, hump headed parrot fish, nemo, fusiliers, giant trevally, sergent majors, trigger fish and many many more.
The winds are slightly increasing again over the next couple of days so the best way to see the reef is on one of Reef Magic's fast stable catamarans.
Come and be a part of the Magic!
Water Temperature: 29 degrees
Underwater Visibility: 8-10m
CURRENT OBSERVATIONS
As of 3pm Today:-
Marine World: NW winds 3 knots
Low Isles: SE winds 10 knots
Green Island: SSE winds 13 knots
Cairns Airport: SSE winds 8 knots

3 DAY OUTLOOK
As per Bureau of Meteorology – Cooktown to Cardwell at 4pm
Wednesday: SE 10-20 knots
Thursday: NW/SW 20-25 knots
Friday: NW/SW 20-25 knots
Whats Hot!
Travel Tools
Whats Hot!