Accommodation Specials!





Reef House Resort & Spa Luxury Resort opposite beautiful Palm Cove Beach.
STAY 4 PAY 3
Includes:
- Bottle of Sparkling
- Brigadiers Punch at Twilight
- Wi-Fi and DVD library
- Late 1pm check out

PALM COVE


Based on 4 night stay - Brigadier Room
Stay between now and 31/March/2019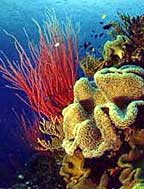 Reef & Kuranda 2 Day Experience 2 reef destinations in 1 day on the fabulous Evolution vessel. Visit Kuranda on famous Skyrail and Kuranda Train and explore the village in the Rainforest.
Tour Combo SAVE $56!
- Famous Skyrail Cableway
- Evolution premium reef cruise
- 2 Outer Reef locations
- Snorkel gear
- Scenic Kuranda train
- Free time in Kuranda
& more..


DEPARTS DAILY


Stay between now and 31/March/2019





Tropical Reef & Rainforest 5 nights at Bay Village with 3 most popular reef & rainforest full day tours.
EXCELLENT VALUE!
- 5 Nights in a Studio
- Breakfast daily
- 5 Hours internet
- Evolution Outer Reef Cruise
- Daintree Rainforest Tour
- Crocodile River Cruise
- Kuranda Train & Skyrail

5 NIGHT PACKAGE
SAVE $636

Stay between now and 31/March/2019





The Cairns Getaway Package is an ideal option for those who simply want to escape for a short break to the beautiful tropical north.
4 NIGHT PACKAGE
- The Hotel Cairns
- Full Breakfast Daily
- Green Island Day trip
- Glass Bottom Boat or
- or Snorkel gear
- Kuranda Train & Skyrail

CAIRNS CITY
SAVE $319

Stay between now and 31/March/2019





4 Night Tropical Indulgence offers a complete city experience with a 5 star sailing daytrip to Michaelmas Cay including bubbly, cheese & crackers on the way home.
FUN ESCAPE - GREAT LOCATION
- 4 Nights VIP Shangri-La
- Horizon Club Breakfast daily
- Sunset Drinks & canapes daily
- Complimentary refreshments
- Ocean Spirit Michaelmas Cay day
- Semi-Submarine Coral Viewing
- Wine, cheese & crackers on sail home


SAVE $886


Stay between now and 31/March/2019





Vision luxury apartments perfectly located on the Cairns Esplanade. Short stroll along boardwalk to famous Cairns Swimming Lagoon, Restaurants & Marina.
7 NIGHT FAMILY FUN
-Green Island Day Trip
-Snorkel or Glass Bottom Boat
-Kuranda Train & Skyrail
-Fully Equipped Gym
-Lap Pool
-Spa & Sauna
-BBQ Area

SAVE $781


2 Adults & 2 Children - 7 night stay - 2 bedroom apartment


Stay between now and 31/March/2019
Cairns Tourism News

Tourism News Feed

Wrotham Park Station - Wrotham Park Lodge News Feed
Monday, March 30, 2009
Voyages Wrotham Park Lodge, one of Australia's most authentic and luxurious cattle station properties, is preparing to re-open for guests next month, after the annual five-month tropical wet season.
At Wrotham Park Lodge, 10 luxury stockmen's 'Quarters' perch along the rim of the Mitchell River allowing guests to relax in comfort following a day's horse-riding, mustering, quad-biking or fishing - to name just a few of the activities. At the main Lodge, guests can cool off in the pool, enjoy reading about local history in the comforts of the library and sip on a Pinot Noir whilst dining on world-renowned '1824' premium grade beef.
To celebrate the re-opening, Voyages is offering a NEW! Stay/Pay Deal for a limited time to 30th June '09 only.
3-night package from $3,000* per room, based on two people sharing a room. Included in the package: all meals, a selected range of premium alcoholic and non-alcoholic beverages and many Lodge activities including cattle mustering (seasonal), a half day cattle station tour and fishing.

Green Island Resort - Green Island Resort News Feed
Wednesday, March 18, 2009
With several turtles recently nesting on Green Island, it was a wonderful sight when around 100 young hatchlings, believed to be Green Turtles, emerged from their nests to scramble towards the water's edge. Some of Green Island Resort's guests were thrilled to witness the spectacle during the guided evening nature walk.
Sue O'Donnell, Green Island Resort, Rooms Division Manager also witnessed the event and exclaimed, "It was totally awesome and would have to be one of the 10 best things I have experienced in my life. We lost count of the little turtles but we think there were at least 100 or more running for the water.
House guests and staff alike were thrilled and the 'oohs and ahhs' heard all round just showed the delight of everyone seeing this very special occasion on Green Island".
Quicksilver Group Environment & Compliance Manager Doug Baird said several other nests were also located on the island this season, and it is believed to be the first time in about six years that turtles have nested on the island. "As soon as the eggs hatch, usually at night time, the young turtles will scramble madly to the water's edge, hoping to gain safety. "The interesting thing is that the temperature of the surrounding sand will determine the sex of the offspring. Cooler sand produces male turtles, while warmer sand produces females. This is nature's way of ensuring that there are both viable male and females in the population."
Green Turtles can lay up to 100 eggs at a time, which will incubate for up to 3 months. Several weeks after mating, the females will drag their bodies ashore to dig a hole in the sand above the high water mark to lay their leathery eggs. After the eggs are covered, she will have no further contact with her offspring.
The Great Barrier Reef is home to six of the world's seven marine turtles and it is estimated that some species, such as the Green Turtle, can live for up to 100 years. Green Turtles are predominantly herbivores and are often spotted grazing amongst Green Island's significant seagrass habitat.

Reef Magic - Reef Magic Cruises News Feed
Monday, March 09, 2009
Monday 9th & Tuesday 10th March 2009
With the winds at ease again and fantastic visibility the time is right to head out to the Outer Barrier Reef. Why not jump on board with Reef Magic our experienced crew will make sure you get the best day possible.
Today, Marine World's guests were treated to an array of colour on the reef with the surrounding waters filled with Yellow Tail Fusiliers, Butterfly fish, Angelfish, Red Bass and schools of Sweet Lip. They were also lucky enough to see Dolphins and Green Sea Turtles. The Semi Submersible tour was quite amazing in this clean clear water. Our guests today were able to see from the waters surface to approx 10 meters below the surface which is a great way to try spot the Giant Clams on display along the sandy ocean floor, as well as some small Reef Sharks cruising the depths and small schools of Barracuda and Spanish Mackerel.

Water Temperature: 30 degrees
Underwater Visibility: 10m
CURRENT OBSERVATIONS
As of 4pm Today
Marine World: No current data
Low Isles: NE winds 7 knots
Green Island: E winds 6 knots
Cairns Airport: NE winds 10 knots
3 DAY OUTLOOK
As per Bureau of Meteorology – Cooktown to Cardwell at 3pm
Tuesday: SW/NW 5-10 knots
Wednesday: SE 10-15 knots
Thursday: SE 10-15 knots

Tropical Horizons - Waterfalls & Paronella Park News Feed
Wednesday, March 04, 2009
No.1 Must Do - Paronella Park!

The results are in and after more than 155,000 votes, Paronella Park at Mena Creek has taken out the race for first position in the RACQ Top 150 must-dos list, organised to celebrate the Sunshine State's 150th birthday.

Back in 1913 a man called Jose Paronella had a dream of building a fortress with his new bride, in virgin forest alongside Mena Creek. By 1935 his dream had been built – a magnificent castle with grand staircase, lakeside tunnels and bridges, picnic areas and magnificent gardens opened to the public. Over the years the property has seen tragedies, fire and cyclones. But current owners Mark and Judy Evans believe in dreams and once again Paronella Park is open to the public, lovingly restored to be enjoyed both day and night.

Jose Paronella's dream continues today, drawing people into its tranquil and intriguing environment.
"This place really is a dream come true. It is set in a lush tropical wilderness with a fairy tale castle and outbuildings. A real child's paradise, (many a grown-ups too.)" K. Stanley about Paronella Park
Please click here for full tour details to this inspiring attraction.
Whats Hot!
Travel Tools
Whats Hot!