Accommodation Specials!





Reef House Resort & Spa Luxury Resort opposite beautiful Palm Cove Beach.
STAY 4 PAY 3
Includes:
- Bottle of Sparkling
- Brigadiers Punch at Twilight
- Wi-Fi and DVD library
- Late 1pm check out

PALM COVE


Based on 4 night stay - Brigadier Room
Stay between now and 31/March/2019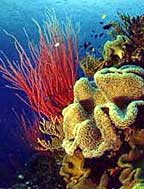 Reef & Kuranda 2 Day Experience 2 reef destinations in 1 day on the fabulous Evolution vessel. Visit Kuranda on famous Skyrail and Kuranda Train and explore the village in the Rainforest.
Tour Combo SAVE $56!
- Famous Skyrail Cableway
- Evolution premium reef cruise
- 2 Outer Reef locations
- Snorkel gear
- Scenic Kuranda train
- Free time in Kuranda
& more..


DEPARTS DAILY


Stay between now and 31/March/2019





Tropical Reef & Rainforest 5 nights at Bay Village with 3 most popular reef & rainforest full day tours.
EXCELLENT VALUE!
- 5 Nights in a Studio
- Breakfast daily
- 5 Hours internet
- Evolution Outer Reef Cruise
- Daintree Rainforest Tour
- Crocodile River Cruise
- Kuranda Train & Skyrail

5 NIGHT PACKAGE
SAVE $636

Stay between now and 31/March/2019





The Cairns Getaway Package is an ideal option for those who simply want to escape for a short break to the beautiful tropical north.
4 NIGHT PACKAGE
- The Hotel Cairns
- Full Breakfast Daily
- Green Island Day trip
- Glass Bottom Boat or
- or Snorkel gear
- Kuranda Train & Skyrail

CAIRNS CITY
SAVE $319

Stay between now and 31/March/2019





4 Night Tropical Indulgence offers a complete city experience with a 5 star sailing daytrip to Michaelmas Cay including bubbly, cheese & crackers on the way home.
FUN ESCAPE - GREAT LOCATION
- 4 Nights VIP Shangri-La
- Horizon Club Breakfast daily
- Sunset Drinks & canapes daily
- Complimentary refreshments
- Ocean Spirit Michaelmas Cay day
- Semi-Submarine Coral Viewing
- Wine, cheese & crackers on sail home


SAVE $886


Stay between now and 31/March/2019





Vision luxury apartments perfectly located on the Cairns Esplanade. Short stroll along boardwalk to famous Cairns Swimming Lagoon, Restaurants & Marina.
7 NIGHT FAMILY FUN
-Green Island Day Trip
-Snorkel or Glass Bottom Boat
-Kuranda Train & Skyrail
-Fully Equipped Gym
-Lap Pool
-Spa & Sauna
-BBQ Area

SAVE $781


2 Adults & 2 Children - 7 night stay - 2 bedroom apartment


Stay between now and 31/March/2019
Cairns Tourism News

Tourism News Feed

Billy Tea Bush Safaris - Billy Tea Bush Safaris News Feed
Tuesday, June 30, 2009
At present on our Cape Tribulation day tour we are seeing juvenile cassowary on our boardwalk as there is an abundance of fruit, which is providing our guests with rewarding experience.

The crocodiles have been seen sunning themselves on the banks as winter approaches. Chillagoe tour, at the Wetlands the fresh water crocodiles has been seen, bush birds are very active and the emus have been seen regularly.

Wedge Tail Eagles are also a lot more active, plenty of Eastern Grey Kangaroos and Agile Wallabies have been seen.

Daintree Station - Stockmans Lunch News Feed
Tuesday, June 23, 2009
Stunt riding and an Australian barbecue add to the true-blue flavour of a new $10 million tourism venture near Port Douglas.
The Australian Muster experience offers visitors an up close and personal view of daily life on a cattle station - enjoying spectacular entertainment from the sidelines as stockmen deftly muster cattle and brave bucking bulls.
The Stockman's Lunch Muster and the Grand Outback Experience for dinner operate Wednesdays to Fridays at the 19th century inspired outback cattle station, uniquely framed by rainforest and with spectacular views to Port Douglas.

Daintree Station - Grand Outback Experience News Feed
Tuesday, June 23, 2009
Baz Luhrmann's sweeping epic "Australia" captured the Outback experience on a cattle station. Now travelers can get a taste of life on a cattle station with the brand-new Australian Muster experience near Port Douglas, Queensland.
Staged at a purpose-built facility backing on to the rainforest of Daintree National Park, the Australian Muster Experience is owned by a cattleman and features spectacular entertainment as stockmen deftly muster cattle and brave bucking bulls.
The $10 million AUD tourist venue seats 400 people and through the end of June, travelers will enjoy two-for-one prices on all programs. Rates from $91 AUD or $119 AUD including round-trip transfers.
Indeed, stunt riding and an Australian BBQ add to the true-blue flavour of the newly-opened Australian Muster Experience near Queensland's Port Douglas.
The experience will provide its visitors with an up close and personal view of daily life on a cattle station – enjoying spectacular entertainment from the sidelines as stockmen deftly muster cattle and brave bucking bulls.
Owned and managed by Mossman-based cattleman Gordon Pringle, the Australian Muster Experience is staged at a purpose-built facility backing on to the beautiful rainforest of Daintree National Park at Whyanbeel, a short drive north of Port Douglas.
"An authentic Australian Outback experience on a cattle station is a must on many travel itineraries following the interest generated by the movie Australia," said Pringle, who runs cattle on several nearby properties.
"The Australian Muster Experience allows visitors to experience the excitement of life on a working cattle station while visiting the twin World Heritage areas of the Great Barrier Reef and the Wet Tropics rainforest in Tropical North Queensland."
With seating for 400 people, the $10 million AUD tourist venture is also targeting the lucrative business events tourism market with its unique outback dining experience within easy reach of Cairns and Port Douglas.
The Stockman's Lunch Muster and the Grand Outback Experience for dinner operate Wednesdays to Fridays at the 19th century-inspired outback cattle station, uniquely framed by rainforest and with spectacular views to Port Douglas.

Quicksilver Group - Wavedancer Low Isles News Feed
Wednesday, June 17, 2009
Quicksilver is celebrating a major milestone of 30 years since commencing the first cruise to the idyllic Low Isles in 1979.
Throughout the decades, our modes of transport to the island (and even sarong styles!) have changed, as seen in some of the earlier photos, but the appeal and natural beauty of this picturesque coral island remains unchanged. Quicksilver's 30 metre luxury sailing catamaran, Wavedancer, sets sail daily from Port Douglas to Low Isles where guest numbers are limited and a host of reef activities await.

We've always known this is a special island and in June 2008, Low Isles and its historic lighthouse were formally registered on the Commonwealth Heritage List in recognition of their place in Australia's cultural and Indigenous heritage. This is a first for the Great Barrier Reef, and is very significant as it is the first time one location has received a dual listing for both Indigenous history and Australian cultural heritage.
Quicksilver's marine biologists travel to Low Isles every day to inform, educate and bring to life the history of the island. Guests can join a marine biologist guided beach walk to learn about the unique marine life living at the waters edge and then follow the heritage trail through the island and see the historic lighthouse. A marine biologist guided snorkel tour to view the reef with informed eyes is also included.



Calypso Reef Cruises - Calypso Pure Snorkel News Feed
Wednesday, June 10, 2009
CALYPSO LAUNCH EXCLUSIVE DIVE VESSEL - 'Pure Dive'
Calypso Reef Cruises in Port Douglas are very excited to announce that they will be launching a dedicated dive vessel this year in April. Set to be named 'Pure Dive' and designed specifically for serious divers the custom designed vessel will travel to exclusive and pristine dive sites north of Port Douglas. The 16 metre dive catamaran will travel with 25 guests and is set to impress the dive experience seeker.
The catamaran designed by both Newwave Catamarans and Graham Jones, will be built with comfort and the need for speed in mind. New and innovative hulls have been created that will allow for a comfortable trip at high speed to the very outer great barrier reef.
Directors Cathie & Graham Jones have been operating 'Calypso' for the last nine years. `Calypso' provides day cruises from Port Douglas and caters for non-swimmers, first time snorkellers, introductory divers and dive enthusiasts. The company's vessels are surveyed for 125 passengers but travel with only around 65 guests daily to the reef. Other features designed for comfort include top decks with sun lounges and large, spacious upper and lower foredecks with comfortable day bed seating to maximise outdoor relaxation.
"Over the last few years operating Calypso I have found there is a strong demand in the market to operate a vessel solely for dive enthusiasts. With the new design of this fast catamaran we will be able to access 3 exclusive sites on the Great Barrier Reef in one day," Graham Jones said.
Specifications:
Exclusive Dive Vessel
Vessel Length: 15 metres
Cruising Speed: 30+ knots
Capacity: 35 (including crew)
Type: Catamaran

Jungle Adventures Cape Trib - Jungle Canopy Surfing News Feed
Monday, June 08, 2009
Jungle Surfing & Jungle Adventures Nightwalks awarded Advanced ECO Certification
Jungle Adventures Cape Trib are proud to announce that their products Jungle Surfing Canopy Tours & Jungle Adventures Nightwalks have been awarded Advanced ecotourism level Certification under the ECO Certification Program through Ecotourism Australia. Through a rigorous assessment process, Ecotourism Australia awards this prestigious certification to "Australia's leading and most innovative ecotourism products, providing an opportunity to learn about the environment with an operator who is committed to achieving best practice when using resources wisely, contributing to the conservation of the environment and helping local communities".
Jungle Surfing and Jungle Adventures Nightwalks take visitors flying through the rainforest canopy by day and along the bustling forest floor at night. "Our team are passionate about our unique environment and we all recognise that our livelihood and the future protection of the Daintree depends on conservation and sustainability" said General Manager Sheena Walshaw. "So we're absolutely committed to achieving best practice in environmental, social and economic responsibility."
"Travellers today are looking for assurance that their great experiences don't come at the environment's expense, and so they should. The ECO Certification Program provides that assurance, and we're really proud to have achieved the Advanced level Certification. It's not an easy process, but it's great to know - and for our customers to know - that we're doing the right thing for the future of the planet."
The definition of ecotourism adopted by Ecotourism Australia is: "Ecotourism is ecologically sustainable tourism with a primary focus on experiencing natural areas
that fosters environmental and cultural understanding, appreciation and conservation". The ECO Certification logo means that you are guaranteed to experience a genuine and authentic tour, attraction or accommodation that looks after the environment. The ECO Certification program assures you that certified products are backed by a commitment to sustainable practices and provides high quality nature-based tourism experiences.
Release date: 18 May 2009
For further information, please contact Sheena Walshaw at Jungle Surfing Canopy Tours on
07 4098 0043 or sheena@junglesurfing.com.au

Thala Beach Nature Reserve - Thala Beach Nature Reserve News Feed
Friday, June 05, 2009
Are you looking for a dining experience with a difference?

Named after our world-renowned Executive Chef Herbert Gertzer (yes, the same fellow who has his own vege patch onsite!) - the new Shack provides an alternative dining option at Thala.

Guests can enjoy a picnic-style experience for lunch or whilst relaxing as they watch the different colours of a spectacular Coral Sea sunset, right from the shores of Oak Beach.

There is something truly breathtaking when at one with nature...
Stay tuned for more options at Herbie's Beach Shack in coming months!

Poseidon Cruises - Poseidon Cruises News Feed
Tuesday, June 02, 2009
Dwarf Minke Whales are back Monday 1st June, Poseidon had the first definite sightings of the year yesterday whilst at the Agincourt Ribbon Reefs! Poseidon has 1 of only 3 day permits to swim with Dwarf Minke Whales, we expect regular sightings and interaction from now on...

Guests on board Poseidon had an experience of a life time when they were visited by two adult Dwarf Minke Whales. The amazing encounter happened around 2pm on the last site of the day at Agincourt Reef. The whales were first spotted on the surface by the Skipper David Miller, while all snorkellers and divers were in the water. After the initial rush of excitement the crew assisted to assemble the guests to have a turn on the float line.

Poseidon holds one of only three permits issued to day boats by the marine park managers, GBRMPA, allowing passengers to deliberately swim with these curious and friendly whales that grow to 8 meters in length. This interaction is a world's first, and relies upon the operator following very strict guidelines to avoid disturbing these beautiful animals.
Swimmers in groups of ten are sent out along a floating line once whales have been seen near the boat. By following this passive approach, the whales invariably swim close to the swimmers to satisfy their own curiosity, often staying close by for over an hour until the boat finally has to move on.
These two incredible creatures stayed in the area for sometime, passing within 2 meters of the swimmers where various forms of behaviour were witnessed include bubble blowing through their blowholes and repeatedly presenting their white belly's by rolling onto their sides. Belly presentation is a bold way of signifying the animal's willingness to mate. Who the lucky chosen person was we will never know!

Then quite an incredible display of curiosity happened. One of the Whales came up vertically from below, surfaced in amongst the group of snorkellers and did what technically is called a "Spy Hop" i.e. Pointing it's head well out of the water. It turned 360 degrees and everyone got the feeling it was looking them straight in the eye. Passengers were all ecstatic! It spy hopped on several more occasions during this encounter and surfaced frequently in amongst the snorkellers and right next to the boat. The whales were being quite friendly with the mooring line by rubbing their bodies up and down the ropes and pirouetting around the mooring. Passengers still on deck and swimmers in the water all had a chance to watch in awe. Swimmers came out of the water "over the moon" and completely spell bound by the experience, reducing some to tears over the encounter.
Even though it was an overcast day, the clarity of the water was spectacular with over 25 - 30 meters visibility which enabled our onboard photographer to capture these images. Although the winter months can be windy this is more than compensated by the clear water and chance of actually swimming with these amazing Minke Whales, helping Poseidon contribute to the collection of data that is so important to ensure their long term protection.
These encounters, whilst never guaranteed, are frequent during our winter months, and many whales are also sighted while the vessel is travelling. From early July, until late September, the much larger Hump Back whales are also encountered often giving breathtaking displays of breaching, tail waving and pectoral fin slaps.
Poseidon has an excellent photography service onboard for snorkellers or divers including rental of digital cameras with underwater housings, and CD 's or prints to take home. Photographs are the ideal way of remembering your day and this is available to guests by Oak Beach Productions providing excellent quality images of the day.
Whats Hot!
Travel Tools
Whats Hot!