Accommodation Specials!





Reef House Resort & Spa Luxury Resort opposite beautiful Palm Cove Beach.
STAY 4 PAY 3
Includes:
- Bottle of Sparkling
- Brigadiers Punch at Twilight
- Wi-Fi and DVD library
- Late 1pm check out

PALM COVE


Based on 4 night stay - Brigadier Room
Stay between now and 31/March/2019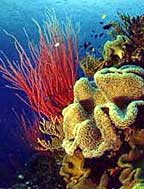 Reef & Kuranda 2 Day Experience 2 reef destinations in 1 day on the fabulous Evolution vessel. Visit Kuranda on famous Skyrail and Kuranda Train and explore the village in the Rainforest.
Tour Combo SAVE $56!
- Famous Skyrail Cableway
- Evolution premium reef cruise
- 2 Outer Reef locations
- Snorkel gear
- Scenic Kuranda train
- Free time in Kuranda
& more..


DEPARTS DAILY


Stay between now and 31/March/2019





Tropical Reef & Rainforest 5 nights at Bay Village with 3 most popular reef & rainforest full day tours.
EXCELLENT VALUE!
- 5 Nights in a Studio
- Breakfast daily
- 5 Hours internet
- Evolution Outer Reef Cruise
- Daintree Rainforest Tour
- Crocodile River Cruise
- Kuranda Train & Skyrail

5 NIGHT PACKAGE
SAVE $636

Stay between now and 31/March/2019





The Cairns Getaway Package is an ideal option for those who simply want to escape for a short break to the beautiful tropical north.
4 NIGHT PACKAGE
- The Hotel Cairns
- Full Breakfast Daily
- Green Island Day trip
- Glass Bottom Boat or
- or Snorkel gear
- Kuranda Train & Skyrail

CAIRNS CITY
SAVE $319

Stay between now and 31/March/2019





4 Night Tropical Indulgence offers a complete city experience with a 5 star sailing daytrip to Michaelmas Cay including bubbly, cheese & crackers on the way home.
FUN ESCAPE - GREAT LOCATION
- 4 Nights VIP Shangri-La
- Horizon Club Breakfast daily
- Sunset Drinks & canapes daily
- Complimentary refreshments
- Ocean Spirit Michaelmas Cay day
- Semi-Submarine Coral Viewing
- Wine, cheese & crackers on sail home


SAVE $886


Stay between now and 31/March/2019





Vision luxury apartments perfectly located on the Cairns Esplanade. Short stroll along boardwalk to famous Cairns Swimming Lagoon, Restaurants & Marina.
7 NIGHT FAMILY FUN
-Green Island Day Trip
-Snorkel or Glass Bottom Boat
-Kuranda Train & Skyrail
-Fully Equipped Gym
-Lap Pool
-Spa & Sauna
-BBQ Area

SAVE $781


2 Adults & 2 Children - 7 night stay - 2 bedroom apartment


Stay between now and 31/March/2019
Cairns Tourism News

Tourism News Feed

Frankland Islands - Frankland Islands News Feed
Friday, July 31, 2009
Humpback showing off her baby beside the Semi-sub!!! And then decided to have a look at the Coral Garden!!
The Frankland Island group is a unique Great Barrier Reef experience. This is the only tour to visit Normanby Island daily, so you will not be surrounded by large crowds. It is a true island escape! Cruise the pristine Mulgrave River with its mangrove fringed banks and mountainous rainforest backdrop. On leaving the estuary at Russell Heads, the Great Barrier Reef is already in sight, making it the shortest open sea crossing in North Queensland. The Frankland Islands are a unique Great Barrier Reef experience. Your destination Normanby island is a National Park part coral cay, part continental island with a healthy and vibrant surrounding coral reef community.

Adventure North - Rainbow Serpent Tour News Feed
Thursday, July 02, 2009
The Cooks QLD Adventure

Day 17 - Today we went for a tour of the town and was even more impressed with the general feel of Cooktown.
We looked at the site where Captain Cook beached the Endeavour for repairs and other interesting historical sites. We also went for a walk through the botanical gardens and arranged a guided tour of some local aboriginal rock art with an aboriginal elder, Willie Gordon.
To meet him for the start of the tour, we drove out through the Hopevale aboriginal settlement and watched some of the Cowboys rugby league team having a clinic with the local aboriginal kids.

We met Willie and followed him through the forest in our 4wd's (about 3 other cars). It was obvious that here was a very friendly and warm person who was keen to share his culture with anyone who is interested.
It was equally clear that he wanted to focus on the kids and so most of his discussion and question was directed at the children. His explanation of the art was fascinating as he tried to explain the aboriginal philosophy/belief system rather than simply showing pictures.
His message was simple but strong and certainly resonated with all of us. The role of the family unit is crucial, man should live in harmony with nature and you need to aim for a calm life with less focus on material things.
He believes many of the problems for both "black and white is the breakdown of family"(Willie said he can refer to black and white with no concern for political correctness).
The time we spent with Willie was very precious and we appreciated the way he related to our children in a way that should have a lasting effect. The still speak fondly of Wille weeks later.


Undara Lava Tubes - Undara Lava Lodge News Feed
Wednesday, July 01, 2009
Kids Stay and Play for FREE!

Wondering what to do with the kids these holidays? Undara would like to offer all children 14 years and under the chance to come out to the famous lava tubes and not pay for any touring or accommodation this July. While mum and dad get to save some money the kids will be amazed by the wildlife and scale of the oldest lava tubes in the world. Just don't tell the kids that they might learn something!

Click here for rates and reservations

Of course you have to prove your age and conditions apply.

Remember its only a 41/2 hour trip from Townsville or 31/2 from Cairns along a fully sealed scenic road: your children's memories will last a lifetime....
Whats Hot!
Travel Tools
Whats Hot!