Accommodation Specials!





Reef House Resort & Spa Luxury Resort opposite beautiful Palm Cove Beach.
STAY 4 PAY 3
Includes:
- Bottle of Sparkling
- Brigadiers Punch at Twilight
- Wi-Fi and DVD library
- Late 1pm check out

PALM COVE


Based on 4 night stay - Brigadier Room
Stay between now and 31/March/2019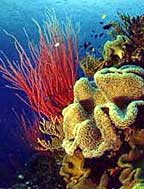 Reef & Kuranda 2 Day Experience 2 reef destinations in 1 day on the fabulous Evolution vessel. Visit Kuranda on famous Skyrail and Kuranda Train and explore the village in the Rainforest.
Tour Combo SAVE $56!
- Famous Skyrail Cableway
- Evolution premium reef cruise
- 2 Outer Reef locations
- Snorkel gear
- Scenic Kuranda train
- Free time in Kuranda
& more..


DEPARTS DAILY


Stay between now and 31/March/2019





Tropical Reef & Rainforest 5 nights at Bay Village with 3 most popular reef & rainforest full day tours.
EXCELLENT VALUE!
- 5 Nights in a Studio
- Breakfast daily
- 5 Hours internet
- Evolution Outer Reef Cruise
- Daintree Rainforest Tour
- Crocodile River Cruise
- Kuranda Train & Skyrail

5 NIGHT PACKAGE
SAVE $636

Stay between now and 31/March/2019





The Cairns Getaway Package is an ideal option for those who simply want to escape for a short break to the beautiful tropical north.
4 NIGHT PACKAGE
- The Hotel Cairns
- Full Breakfast Daily
- Green Island Day trip
- Glass Bottom Boat or
- or Snorkel gear
- Kuranda Train & Skyrail

CAIRNS CITY
SAVE $319

Stay between now and 31/March/2019





4 Night Tropical Indulgence offers a complete city experience with a 5 star sailing daytrip to Michaelmas Cay including bubbly, cheese & crackers on the way home.
FUN ESCAPE - GREAT LOCATION
- 4 Nights VIP Shangri-La
- Horizon Club Breakfast daily
- Sunset Drinks & canapes daily
- Complimentary refreshments
- Ocean Spirit Michaelmas Cay day
- Semi-Submarine Coral Viewing
- Wine, cheese & crackers on sail home


SAVE $886


Stay between now and 31/March/2019





Vision luxury apartments perfectly located on the Cairns Esplanade. Short stroll along boardwalk to famous Cairns Swimming Lagoon, Restaurants & Marina.
7 NIGHT FAMILY FUN
-Green Island Day Trip
-Snorkel or Glass Bottom Boat
-Kuranda Train & Skyrail
-Fully Equipped Gym
-Lap Pool
-Spa & Sauna
-BBQ Area

SAVE $781


2 Adults & 2 Children - 7 night stay - 2 bedroom apartment


Stay between now and 31/March/2019
Cairns Tourism News

Tourism News Feed

Daintree Eco Lodge & Spa - Daintree Eco Lodge & Spa News Feed
Friday, August 21, 2009
Daintree Eco Lodge & Spa, in tropical north Queensland, has just been voted Australia' s Best Spa and Health Retreat Experience.
An international panel of Premier Aussie Specialists voted 20 Best Australian Experiences for the leading global magazine, Travelling In Australia. The 14 finalists in Best Spa and Health Retreat Experience category are an extraordinary collection of bespoke Australian Spas and Health Retreats.
The experiences on offer at Daintree Eco Lodge & Spa are in harmony with nature, in the essence of nurture and combined respectfully with the culture of the local Kuku Yalanji rainforest Aboriginal people.The setting is in a special lush valley, nestled in the world's oldest rainforest (135 million years old, 65 million years older than the Amazon) and only 40 minutes north of Port Douglas.
Earlier this month Daintree Eco Lodge & Spa added to it's World Recognition when named by Tatler UK in the World's Best 101 Spas.

Wrotham Park Station - Wrotham Park Lodge News Feed
Thursday, August 20, 2009
Saddle up! Mustering at Wrotham Park
Saddle up and strap yourself in for the ride of a lifetime! The cattle muster has started at Wrotham Park Lodge, Queensland's most luxurious outback cattle station property.
But be quick! Wrotham Park Lodge will be closing its doors at the end of October and will not be reopening, leaving you with a limited amount of time to enjoy this quintessential Australian outback property.
Located in a spectacular setting, 300km west of Cairns, Wrotham Park Lodge encompasses the spirit of the Australian outback combined with a unique resort experience. Departing in the morning, guests will be taken to the centre of the mustering action on the station. Joining the stockmen and women on horseback guests will share the excitement of rounding up the herds of Brahman stock.
Cattle mustering is tailored to each guest and the level of involvement they'd like to have in a real life muster. Alternatively guests can witness all the excitement and action around the stock yards with half-day cattle station tours, horse rides and 4WD adventures.
Voyages is offering a special Stay 3/Pay 2 Package from just $1,500 per person. The price includes accommodation in a luxury stockman's Quarter, all gourmet meals, alcoholic and non-alcoholic beverages, cattle mustering, a half-day cattle station tour and many activities, including horse riding.


Dunk Island Resort - Dunk Island Resort News Feed
Thursday, August 20, 2009
Dunk Island has been named one of Australia's Top Ten Family-Friendly Resorts in the 4-stars and over category by Holidays with Kids Magazine - an Australian family travel website and magazine.
Votes were received from over 600,000 parents and 40,000 online members who nominated Voyages Dunk Island for outstanding holiday appeal and facilities for families. Readers were invited to rank their nominations on categories including activities and facilities for kids, childcare and babysitting services, staff hospitality, standard of accommodation, location, accessibility, safety, fun for the entire family, value for money and overall experience.

Sunlover Reef Cruises - Sunlover Reef Cruises News Feed
Monday, August 17, 2009
Passengers aboard Sunlover Reef cruises were treated to the whale encounter of a lifetime on Tuesday when a very large female Humpaback whale and her newborn Calf treated them to an amazing acrobatic display only 5 metres from the vessel. The vessel which operates out at thier pontoon on Moore Reef regularly encounter Humpback whales on their journey out to the reef during the Whale migration season.
This encounter was one of the best encounters ever experienced by Sunlover Reef Cruises as the mother and calf approached the vessel from a distance as the vessel stopped to observe the whales from a distance.
"The whales deliberately changed their course and tracked directly towards the Tropic Sunbird. When they reached our boat the young calf put on a very close and deliberate jumping show just a few metres from the boat. it was just absolutely amazing, and overwhelming. The emotion I felt when the cute little calf danced around for us just blew me away. I couldnt contain the joy the calf gave me knowing it was showing off for us," said Gemma Bedlington, a dive Instructor from Sunlover, who witnessed the encounter.

Cairns Wildlife Safari Reserve - Cairns Wildlife Safari Reserve News Feed
Wednesday, August 12, 2009
Cairns Wildlife Safari Reserve has welcomed a new baby pygmy hippopotamus - only the third to be born in Australia in the past 20 years.
Jenny Jattke from the Cairns Wildlife Safari Reserve says the calf is the size of a basketball, and arrived late last week.
She says it is the second birth for the proud parents Fluffy and Frankie, but they will not share the rearing duties.
"She'll do her best to keep him away actually - pygmies are solitary, so they're not like common hippos that all congregate together in a pod," she said.
"They raise their young by themselves and they spend most of their time by themselves.
"[The calf is] going really well - his mother's really, really good - we know that she's a good mum, because she's very protective and she's already raised one calf."

There will be a naming competition for kids (and big kids too!)

Daintree Eco Lodge & Spa - Daintree Eco Lodge & Spa News Feed
Tuesday, August 04, 2009
Tatler UK magazine released the prestigious 2009, 101 Best Spas of the World naming Daintree Eco Lodge & Spa. Only two Australian products were chosen from the multitude of Australian Spas. Tatler presents this extraordinary collection of bespoke spas from all over the world in thirteen categories from icons to soul stirrers and miracle workers. The collection features the world's leading hotel brands of Oberoi, Taj, Aman, Mandari Oriental, Hyatt, Four Seasons and the best of the best chic resorts. Tourism Australia notified Daintree Eco Lodge & Spa with the good news. The Lodge & Spa, cocooned in the world's oldest rainforest in tropical North Queensland, is a small independent business, offering experiential travel in a rare combination of nature, nurture and culture. Kelda Maloney, Spa Manager, who created the Wellness Spa at the Lodge said, It is an honour to be included in the crème de la crème of the world' s best spas. The Kuku Yalanji rainforest Aboriginal elders call this special place Wawu Karrba which means healing of the spirit. This is their name for the property' s ancient waterfall and it describes the healing and wellbeing treatments we offer in the Spa. We work with natural products from the rainforest, pristine water and organic ingredients infused into our Daintree Essentials range. The holistic experience is healing, relaxation and wellbeing. To add to the experience that the discerning world travellers fly around the world for, the Lodge as has an added special for day spa, restaurant and accommodation bookings mentioning Tatler 2009.

Pullman Cairns International - Pullman Cairns International News Feed
Saturday, August 01, 2009
The Sebel Cairns opens its new pool deck, offering stunning city and mountain views.
An oasis within a tropical oasis, The Sebel Cairns' all new pool area allows guests to escape from the city without leaving it. Located on Level 3, the pool area provides views out over the city to the stunning mountain backdrop. Surrounded by palm trees and grassed areas, the pool deck is perfect for those world weary individuals looking to rejuvenate.
The pool deck has recently received a comprehensive refurbishment complete with new waterline tiles and new spotted gum timber decking.
New pool furniture including tables and chairs, and banana lounges; as well as timber pavilions with sail roofs, housing 'day beds', surround the pool to capture the essence of the serene and leisurely Sebel Cairns hotel.
Why not lounge on a sunbed while enjoying a decadent cocktail, all the while taking advantage of what Tropical North Queensland provides the most of: endless sunshine and pristine views!
The pool deck is open from 6.30am until 9pm daily and is restricted to the comfort and enjoyment of In-House guests only.
Whats Hot!
Travel Tools
Whats Hot!