Accommodation Specials!





Reef House Resort & Spa Luxury Resort opposite beautiful Palm Cove Beach.
STAY 4 PAY 3
Includes:
- Bottle of Sparkling
- Brigadiers Punch at Twilight
- Wi-Fi and DVD library
- Late 1pm check out

PALM COVE


Based on 4 night stay - Brigadier Room
Stay between now and 31/March/2019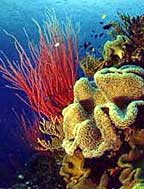 Reef & Kuranda 2 Day Experience 2 reef destinations in 1 day on the fabulous Evolution vessel. Visit Kuranda on famous Skyrail and Kuranda Train and explore the village in the Rainforest.
Tour Combo SAVE $56!
- Famous Skyrail Cableway
- Evolution premium reef cruise
- 2 Outer Reef locations
- Snorkel gear
- Scenic Kuranda train
- Free time in Kuranda
& more..


DEPARTS DAILY


Stay between now and 31/March/2019





Tropical Reef & Rainforest 5 nights at Bay Village with 3 most popular reef & rainforest full day tours.
EXCELLENT VALUE!
- 5 Nights in a Studio
- Breakfast daily
- 5 Hours internet
- Evolution Outer Reef Cruise
- Daintree Rainforest Tour
- Crocodile River Cruise
- Kuranda Train & Skyrail

5 NIGHT PACKAGE
SAVE $636

Stay between now and 31/March/2019





The Cairns Getaway Package is an ideal option for those who simply want to escape for a short break to the beautiful tropical north.
4 NIGHT PACKAGE
- The Hotel Cairns
- Full Breakfast Daily
- Green Island Day trip
- Glass Bottom Boat or
- or Snorkel gear
- Kuranda Train & Skyrail

CAIRNS CITY
SAVE $319

Stay between now and 31/March/2019





4 Night Tropical Indulgence offers a complete city experience with a 5 star sailing daytrip to Michaelmas Cay including bubbly, cheese & crackers on the way home.
FUN ESCAPE - GREAT LOCATION
- 4 Nights VIP Shangri-La
- Horizon Club Breakfast daily
- Sunset Drinks & canapes daily
- Complimentary refreshments
- Ocean Spirit Michaelmas Cay day
- Semi-Submarine Coral Viewing
- Wine, cheese & crackers on sail home


SAVE $886


Stay between now and 31/March/2019





Vision luxury apartments perfectly located on the Cairns Esplanade. Short stroll along boardwalk to famous Cairns Swimming Lagoon, Restaurants & Marina.
7 NIGHT FAMILY FUN
-Green Island Day Trip
-Snorkel or Glass Bottom Boat
-Kuranda Train & Skyrail
-Fully Equipped Gym
-Lap Pool
-Spa & Sauna
-BBQ Area

SAVE $781


2 Adults & 2 Children - 7 night stay - 2 bedroom apartment


Stay between now and 31/March/2019
Cairns Tourism News

Tourism News Feed

Hinchinbrook Island Resort - Hinchinbrook Is Resort News Feed
Thursday, September 24, 2009
The Wilderness Lodge is now closed from an accommodation point of view, and will reopen June 2010.
The Main Lodge Bar and pool area remains open for day guest visitors on our day tour cruise which we continue to operate from Port Hinchinbrook. Our cruise is one of Queensland's best!
PERFECT PEACEFUL PRIVATE PARADISE. Far from just a ferry ride, Hinchinbrook Resorts and Cruises offer a spectacular scenic wilderness experience. You can visit just for a day, or stay a night or a week at the mainland waterside location of Port Hinchinbrook Resort and Marina.
Hinchinbrook Island is part of a largely-undisturbed stretch of Queenslands' coastline, a National Park and World Heritage listings have ensured that the island remains one of the great wilderness areas left on the Australian coast.
The Day Cruise takes you to several unique locations on this magnificent island national park. Throughout the full day tour (9am-5pm) the Skipper and crew make special effort to provide informative commentary about the ecology and history of this very special island.


Daintree Discovery Centre - Daintree Discovery Centre News Feed
Thursday, September 24, 2009
Two years after the launch of the Daintree Discovery Centre's Carbon Offset/Bio-sequestration project a cassowary has been spotted doing his 'bit to assist' revegetating the denuded block.

Cassowaries assist in seed dispersal by spreading rainforest seeds via their droppings and are known eat the fruit of some 248 different types of rainforest trees. As an accredited Wet Tropics visitor Information Centre, the Daintree Discovery Centre also carries Advanced Eco-Tourism Accreditation.

Great Adventures - Green Island Adventure News Feed
Monday, September 21, 2009
Green Island a top bush walk!

Already awarded Cleanest Beach in Far North Queensland, Green Island recently received a new honour in being named as one of the top 10 Bushwalks in Queensland by the Department of Environment and Resource Management (DERM).
This beautiful rainforest-clad island has a circumference of just 1.6 km and is home to over 120 species of plants, including a mixture of coastal and rainforest plants. Of the 300 coral cays in the Great Barrier Reef, Green Island is the only one with a rainforest! With such diversity of plant life and its unique location, it is certainly worthy of this special honour.

Visitors can explore the island with Great Adventures self-guided eco walk available in four languages. The island's lush walking tracks feature a colourful interpretive boardwalk by the Queensland Parks and Wildlife Service that showcases more of the island's amazing history, cultural and ecological information. This is also displayed in six languages.
"It is wonderful that Green Island National Park is recognised as one of the top bushwalks in Queensland," Quicksilver Group Managing Director Tony Baker said.
"Great Adventures has always been dedicated to showcasing the whole of this unique island from a reef and rainforest perspective and our self guided eco walk highlights the commonly found trees, seeds with interesting facts. Respect for the traditional owners of Green Island (Gungganyji Aboriginal) is also highlighted with indigenous uses of flora being a great point of interest enhancing appreciation of Indigenous culture and history."

Flames of the Forest - Flames of The Forest - Cultural Experience News Feed
Thursday, September 17, 2009
Australian Event Awards
Award Finalist, September '09

Flames of the Forest is proud to have been declared one of three finalists in the Spice Best Venue category in the inaugural Australian Event Awards.
The awards have been hotly contested by event companies and venues Australia wide, with the likes of the Australian Open and the Sydney Hobart Yacht Race competing for Australian Event of the Year.
Along with Federation Square and Doltone House in Sydney, Flames makes the final three for the Best Venue, to be judged in Sydney on 8th October.
"As a regional venue, we are pretty thrilled to be included in such illustrious company!"
To celebrate our achievement, we would like to extend an incredible offer to all our clients, both old and new.

50% off Venue Hire and Food!!
Yes, it's true! For a new group of up to 40 guests, booked and deposited by the 31st October 2009, we will extend a 50% discount on venue hire and our standard plattered menu.
Valid for new business only, exclusive use, travel until end of March 2010.


Compass Cruises - Compass Cruises News Feed
Thursday, September 17, 2009
Ahoy from the Great Barrier Reef!
Cancer is a terrible disease that no Child should ever have to suffer.
Saturday 19th September 2009 ~ International Talk Like a Pirate Day is all about raising money for Childhood Cancer Support to help children and their families with childhood cancer. Please help us raise money for kids with cancer by dressing up and talking talk like a pirate!
Book onto Reef Encounter, Reef Experience or Compass Cruises on Saturday 19th September '09 for a great day or night out on the Great Barrier Reef.
Treasure Hunts, Best dressed pirate competition, colouring in competitions, lots of fun and prizes. We will have merchandise for sale at on our vessels throughout the day.
Our talk like a pirate day would not be the same without Compass, so beginning on Saturday the 19th Compass will be relaunched for $89.00 per person including reef levies BBQ lunch, boomnetting, snorkelling equipment.
You can be sure to be sure that you will have a great fun day out at the reef on Saturday 19th Sept for talk like a pirate day aaaargh!


Wrotham Park Station - Wrotham Park Lodge News Feed
Monday, September 14, 2009
Saddle up and strap yourself in for the ride of a lifetime!

The cattle muster has started at Wrotham Park Lodge, Queenslands most luxurious outback cattle station property.
But be quick! Wrotham Park Lodge will be closing its doors for good on October 30th, 2009 with no plans to reopen. This means there is just a limited amount of time to enjoy this quintessential Australian outback property.
Voyages is offering a special Stay 3/Pay 2 package from just $1,500 per person. The price includes accommodation in a luxury stockmans Quarter, all gourmet meals, alcoholic and non-alcoholic beverages, cattle mustering, a half-day cattle station tour and many activities, including horse riding.

Poseidon Cruises - Poseidon Cruises News Feed
Tuesday, September 01, 2009
I don't know too many people that want to go diving with their boss, but at Poseidon Outer Reef Cruises in Port Douglas the crew are always looking for an excuse to take a Sunday off and go out on a play day. Sundays are the day that Poseidon owner Peter Wright heads out on his weekly dives. Why are the crew so keen to go? Well, Pete has a bit of influence, so when he's on board there is always the possibility of a few exploration dives, drift dives and the chance to visit diving sites less frequented by other divers.
Peter Wright started diving way back in 1958 in Mombasa, inspired by diving legend Hans Hass and was certified in 1988 as a PADI Divemaster. For over 28 years, Pete has owned diving charter vessels in Far North Queensland including the liveaboard 'Scheherazade' from 1981 to 1994, which ran extended dive trips to the Ribbon Reefs and Coral Sea, many of them exploratory. For the last 15 years it has been on the daily Agincourt Reef charter boat "Poseidon" running out of Port Douglas. Pete has built a reputation within the local community of offering reef trips at exceptional standard for visitors to the Great Barrier Reef.
With over 45 different dive sites to choose from, both snorkelers and divers are catered for and for those visitors who just can't get enough of the Reef - there's a huge variety of dive sites on offer.

Poseidon is a true family business. Pete's eldest daughter Shelly is a formidable freediver and regularly joins the diving group above the water for adventure drift snorkelling along the outer reef walls. Shelly's husband, Neilo is a PADI Instructor and commercial diver and has spent years skippering at the helm of Poseidon.
On some of those early liveaboard trips while on working holidays - Pete's youngest daughter Katrina learnt to dive as a teenager and now with husband Steve, owns and operates sailing vessels, Sailaway and Shaolin. Both vessels visit the World Heritage Listed 'Low Isles' (a coral cay) on daily snorkelling and sailing charters. Diving, snorkelling and sailing are in the blood!
But on July 11th, 2009 the third generation of the Poseidon family earned their stripes. Pete's grandson David Munro, (Shelly and Neil's eldest son) at age 13 went through his paces with Poseidon Master Instructor, Heidi Taylor and completed his PADI Junior Open Water certification. David grew up spending many Sundays on the boat with the family, snorkelling and freediving and learning about the Reef.
The day after David achieved his certification happened to be a Sunday - so the first dive of the day saw three generations of the Poseidon family jump in together to do a drift dive at Agincourt Reef.
How many people can say they go diving with their dad and grandpa at some of the best dive locations in the world!



Whats Hot!
Travel Tools
Whats Hot!