Accommodation Specials!





Reef House Resort & Spa Luxury Resort opposite beautiful Palm Cove Beach.
STAY 4 PAY 3
Includes:
- Bottle of Sparkling
- Brigadiers Punch at Twilight
- Wi-Fi and DVD library
- Late 1pm check out

PALM COVE


Based on 4 night stay - Brigadier Room
Stay between now and 31/March/2019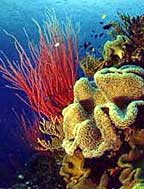 Reef & Kuranda 2 Day Experience 2 reef destinations in 1 day on the fabulous Evolution vessel. Visit Kuranda on famous Skyrail and Kuranda Train and explore the village in the Rainforest.
Tour Combo SAVE $56!
- Famous Skyrail Cableway
- Evolution premium reef cruise
- 2 Outer Reef locations
- Snorkel gear
- Scenic Kuranda train
- Free time in Kuranda
& more..


DEPARTS DAILY


Stay between now and 31/March/2019





Tropical Reef & Rainforest 5 nights at Bay Village with 3 most popular reef & rainforest full day tours.
EXCELLENT VALUE!
- 5 Nights in a Studio
- Breakfast daily
- 5 Hours internet
- Evolution Outer Reef Cruise
- Daintree Rainforest Tour
- Crocodile River Cruise
- Kuranda Train & Skyrail

5 NIGHT PACKAGE
SAVE $636

Stay between now and 31/March/2019





The Cairns Getaway Package is an ideal option for those who simply want to escape for a short break to the beautiful tropical north.
4 NIGHT PACKAGE
- The Hotel Cairns
- Full Breakfast Daily
- Green Island Day trip
- Glass Bottom Boat or
- or Snorkel gear
- Kuranda Train & Skyrail

CAIRNS CITY
SAVE $319

Stay between now and 31/March/2019





4 Night Tropical Indulgence offers a complete city experience with a 5 star sailing daytrip to Michaelmas Cay including bubbly, cheese & crackers on the way home.
FUN ESCAPE - GREAT LOCATION
- 4 Nights VIP Shangri-La
- Horizon Club Breakfast daily
- Sunset Drinks & canapes daily
- Complimentary refreshments
- Ocean Spirit Michaelmas Cay day
- Semi-Submarine Coral Viewing
- Wine, cheese & crackers on sail home


SAVE $886


Stay between now and 31/March/2019





Vision luxury apartments perfectly located on the Cairns Esplanade. Short stroll along boardwalk to famous Cairns Swimming Lagoon, Restaurants & Marina.
7 NIGHT FAMILY FUN
-Green Island Day Trip
-Snorkel or Glass Bottom Boat
-Kuranda Train & Skyrail
-Fully Equipped Gym
-Lap Pool
-Spa & Sauna
-BBQ Area

SAVE $781


2 Adults & 2 Children - 7 night stay - 2 bedroom apartment


Stay between now and 31/March/2019
Cairns Tourism News

Tourism News Feed

Tropical Horizons - Tablelands,Skybury & Kuranda News Feed
Friday, October 30, 2009
A taste of the tropics at Cairns Airport

Visitors to Cairns Airport Domestic Terminal can get a real taste of the tropics now Skybury Coffee is the exclusive coffee served by HMSHost at its first airport cafe.
The cafe's fit out draws heavily on the coffee plantation vistas from Skybury's location on the Great Dividing Range and will serve hundreds of cups of Skybury coffee each day. Skybury Coffee's Managing Director Ian MacLaughlin, said the airport cafe was an exciting partnership for Skybury and a major aspect in the forward development of the Skybury brand.
Skybury, Australia's oldest coffee plantation is one of Tropical North Queensland's newest tourist attractions on the Atherton Tablelands. The multi-award winning attraction is located 10kms from Mareeba on the Atherton Tableland/Cairns Highlands, approx. 1 hour's drive from Cairns, Cairns International Airport and Port Douglas. Here visitors can taste, tour and take home Australia's purest coffee.
You can choose to self drive or take a day tour which incorporates Kuranda village, the Skyrail Rainforest Cableway and Kuranda Scenic railway. Please click here for further details...

Beyond Limits Illusion Spectacular - Beyond Limits News Feed
Thursday, October 29, 2009
Cairns' Tamarind - Queensland's 'Best'

It's official. Tamarind is not only the most popular restaurant in Cairns - it's Queensland's most popular after winning the Best Prestige Restaurant at the 2009 Queensland Hotel Association (QHA) awards in October.

The restaurant also won its second consecutive award Best Fine Dining award at the 2009 Restaurant and Catering Queensland HostPlus Awards for Excellence in July.

Located at the five-star Pullman Reef Casino Hotel, the Tamarind offers a contemporary fusion of Asian and Western Cuisine created with outstanding North Queensland produce.

Tastes@Tamarind is a monthly initiative inviting guests to explore three wines from a different grape variety, partnered with an assortment of exquisite dishes created by Chef Paul Bowell.


Xtreme Illusions Dinner Show Package:

Dine at Tamarind Restaurant prior to a NIGHT OF BREATHTAKING MAGIC with Sam Powers in Xtreme Illusions, Cairns No.1 night time attraction!

This package offers increadible savings!

Enjoy an exquisite fine dining experience that is intimate and exclusive. Tamarind is the signature restaurant of the Reef Hotel Casino offering a contemporary fusion of Asian and Western Cuisine.
Choose from a before or after show dinner. Dinner prior to show at either restaurant from 5:30pm or after show from 8:45pm. Please click here for further details...

Lizard Island Resort - Lizard Island Resort News Feed
Friday, October 16, 2009
Celebrate this festive season in paradise...

Wake up on Christmas Day to the sun rising over the azure waters of the Great Barrier Reef, the white sand glowing and a relaxing day of Christmas festivities ahead. The multi-award winning Lizard Island is Australia's northernmost resort, 240km north of Cairns and 27km off the coast near Cape Flattery, right on the spectacular Great Barrier Reef, fringed with colourful coral reefs and postcard perfect beaches.

Each one of the 40 villas on Lizard Island is elegant and spacious, with either ocean or beach views.

Lizard Island is pleased to be able to offer the following tantalising festive activities to enjoy this coming holiday season:

25th December - Christmas Day Dinner
Come and celebrate this special day with a Seafood Christmas Buffet & BBQ with freshly shucked oysters served from the Oyster Bar, a selection of local seafood, Black Angus Beef fi llet, chicken fi llet, followed by Australian cheeses and tropical fruits. Ospreys Restaurant is the idyllic setting to take full advantage of the views along the seascape whilst enjoying the Christmas festivities.

31st December – New Year's Eve
As the sun sets on another year and heralds the start of a new one, toast each other's good fortunes with Sunset Drinks on the beach, looking out over the Great Barrier Reef. The menu features Yellowfi n tuna tartare, North Queensland crayfi sh ravioli, pan roasted lamb rack and a selection of delectable desserts.

Welcome the New Year with midnight Champagne toasts whilst enjoying contemporary lounge music from a live band.

Note: menus are subject to change without notice at any time.

Tusa Dive - Tusa T6 News Feed
Tuesday, October 13, 2009
Once a year only, for a few nights in early summer, the Great Barrier Reef turns on a spectacular and sexy festival...

Sex on the Reef
On these nights many corals spawn in a mass synchronized event – unlike any known elsewhere in the animal kingdom. In this amazing event, corals release eggs and sperm into the water creating what looks like an upside down snow storm. These reproductive bundles can be seen in their millions
with eggs and sperm released together in spherical bundles large enough to be seen with the naked eye. This sexual fireworks display comes in many colours including pink, red, orange, purple and blue.

What night will it happen?
Linked to the phases of the moon. The most common timing is 3-5 days after the full moon in late spring/early summer. There are many factors involved including relatively little tidal movement, water temperature and lighting. Although there are no guarantees of the exact night of the spawning,
experts have predicted the 2009 spawning could possibly be split over November & December due to the full moon falling very early in both months. The predicted dates for November are for the nights of 06/07/08 NOV and pending dates for DEC are between 06 - 09th.
I want to watch!
To enhance your Coral Spawning experience Tusa Dive provides a fun and informative Marine Biology Presentation as a part of the trip. Local marine biologist and underwater photographer Stuart Ireland will join in to talk about the Coral Spawning and answer any questions to help give you a greater chance to see the spawning in action. TUSA Dives Coral Spawning night diving trips are for certified divers as well as snorkelers. Included
in the price is a hot dinner, torches, cylume sticks and all dive gear, including dive computer with the full gear rate, and for snorkelers a complimentary guided snorkel tour.

Tusa Dive will be running night DIVE & SNORKEL trips over the following dates:

Friday Nov 6th
Saturday Nov 7th
Sunday Nov 8th

This spectacular underwater event is certainly not to be missed as it only happens once every year during late spring/early summer, usually 3-5 nights after the full moon. Experts from James Cook University in Townsville have predicted the above dates, with the possibility of a second spawn in early December.

Join in on the activity with T5 as snorkelers and divers (certified only) to watch the awesome underwater event take place. Be quick as spaces are limited to just 50 passengers each night, at a special rate of $110.00 for snorkellers and $175.00 for cert divers full gear or $135.00 tanks & weights.

All prices include:
Hot buffet dinner
2 certified dives
Dive computers for divers
Torches and cylume (glow) sticks,
Guided snorkel tour for snorkellers
Lycra & wetsuits
Marine Biology presentation by Stuart Ireland
Extras:
$10.00 EMC
$10.00 return transfers (optional) Cairns only
Please Note:
All passengers must pre-pay in full. If paying deposit only, the balance must be paid to the Tusa Dive shop by 04:00 pm the day before travel (24 hours prior) to guarantee their seats.
City pickups commence from 5:00pm.
Tusa Dive does not guarantee you will see the Coral Spawn. The coral may spawn on one or over several nights, however it is impossible to predict.

Lizard Island Resort - Lizard Island Resort News Feed
Tuesday, October 06, 2009
Lizard Island Resort is Paradise on the Great Barrier Reef!!
Located within a pristine snorkelling and diving environment 1 hour flying time from Cairns. If you have limited time and want to experience the best of Australia's Great Barrier Reef go to Lizard Island.
There is brilliant snorkelling from the island and also access to the famous Cod Hole which is home to an extraordinary variety of beautiful, many, and varied tropical fish. This is a daytrip available from the resort at an additional cost.
The Blue Lagoon is also a brilliant spot for kite surfing enthusiasts. We are told that the wind here is consistently great for kite surfers. It certainly was a perfect time to visit in late September, early October.

Wildlife Habitat - Breakfast with the Birds News Feed
Tuesday, October 06, 2009
If you are planning to visit the Rainforest Habitat then I highly recommend timing it for Breakfast with the Birds. This is an excellent half day activity, which provides a different concept from the usual zoo visits; you can literally dine whilst the birds fly freely around you!
Breakfast is a hearty affair; choose from your basic cereals and toast, to a full cooked breakfast - with eggs how you like, fresh pastries, plus a multitude of tropical fruits. Ever tried star apple before?
The birds provide the most entertainment while you dine, it's the perfect opportunity for you to sit back and watch in awe as the black cockatoos come swooping past, and see all the colours up close of the Rainbow Lorikeets. Just watch out for the cheeky ones who might want to steal a sausage or a sip of your juice when you're not looking!
After breakfast you are welcome to wander around the park or join in on any of the wildlife presentations throughout the day. Purchase a bag of kangaroo & duck food for only $2 and you will have the biggest fan club of ducks following you around, plus the kangaroos and wallabies will be your best friend!
There are two emus in the park, one of them wanders round freely, however I think he had spent too much time with the ducks as he decided to hop in for a swim too!
Inside the Wetlands Habitat look carefully as there are so many birds up high amongst the trees and down low next to the footpaths, some are so bright and colourful with patterns I had never seen before. The Kookuburras made their presence known as did the cassowaries that patrolled their turf right up close to the edge of their enclosure.
The koalas were gorgeous as ever, and of course sleeping!!!
The Rainforest Habitat is one of my favourite wildlife parks to visit up here as you can surround yourself with the wildlife and not feel like you are viewing everything through the bars of a cage. It is very educational for children of all ages and accessible to all.
Get your tickets validated on your way out and you can come back anytime for the next three days free of charge, now that's a bonus!

Big Cat Green Island Cruises - Green Island for Kids! News Feed
Monday, October 05, 2009
Green Island is an easy day trip for those who are short of time but who still want to experience the Great Barrier Reef or those with young children. It is an ideal easy day trip where you can plan your day yourself to do as much or as little as you like.
I took my 5 year old on the Big Cat Cruises full day tour including the family fun package. The day was filled with activities but it was a nice balance as we still had an hour or so at the end of the day to swim and relax on the beach.
On arrival at Green Island we had a bit of spare time so we had a wander along the jetty, spotting fish and then a quick paddle. We then made our way back to the boat for our first reef experience on the semi sub. It was an excellent and informative 20 minute reef tour. It was made even more entertaining as a sucker fish decided to hitch a ride with us for the whole journey which Bailey thought was hilarious! I was surprised at how great the reef looked and we saw everything from soft to hard colourful corals, a shark and my favourite a turtle! There were schools of fish hanging around; it was one of the best semi sub experiences I have had.
After the semi sub we came back onboard for the buffet lunch which is excellent value. Choose from hot and cold dishes, curries and salads all freshly prepared.
We then took a visit to the wheelhouse and met the Skipper of the day. We asked all the important questions like what does this button do? Why is the water blue? Do the fish get seasick? How do the fish know to move away from the propellers when the boat starts up?
It was then time for our glass bottom boat tour. It was a fun friendly commentary geared up for the kids, I preferred the semi sub tour in terms of seeing the coral from the best angle, however Bailey preferred the glass bottom boat tour as the fish feeding was a highlight for him.
We then wandered back onto the island in time to have a look around Marineland Melanesia followed by a croc tour. There are so many interesting Asian artifacts here and newspaper articles of monster crocs caught over the years. This is the home to a true crocodile hunter!
Following this we had enough time for a swim and snorkel and relax on the beautiful white sandy beach before getting a well deserved ice-cream and then heading back to the boat for our journey home.
The beauty of visiting Green Island is that it is up to you as to how much or how little you would like to do. It is fantastic for kids and very safe. The perfect reef experience for beginners also.

Sailaway - Sail Low Isles Coral Cay News Feed
Thursday, October 01, 2009
Port Douglas-based luxury reef vessel Sailaway recently received the highest environmental accreditation by Ecotourism Australia.

Sailaway was named a "Climate Change Leader" at the Going Green Expo in Brisbane for becoming 100% Green Carbon Neutral sailing to the Great Barrier Reef. The vessel's environmental initiatives include its primary wind power, use of bio-diesel, low emission tenders, recycling and onboard waste water treatment.

Sailaway launched a high quality 100% recycled Australian made 'non glossy' brochure and has a mandatory carbon offsetting contribution of $5 for every passenger.

Rainforestation - Rainforestation News Feed
Thursday, October 01, 2009
Congratulations to Rainforestation Army Duck Driver Murray Freeman, who recently celebrated his 30th year of employment at the Rainforestation Nature Park in Kuranda. Murray started work at Rainforestation on 23 September in 1979, when it was known as Mountain Groves.
Whats Hot!
Travel Tools
Whats Hot!