Accommodation Specials!





Reef House Resort & Spa Luxury Resort opposite beautiful Palm Cove Beach.
STAY 4 PAY 3
Includes:
- Bottle of Sparkling
- Brigadiers Punch at Twilight
- Wi-Fi and DVD library
- Late 1pm check out

PALM COVE


Based on 4 night stay - Brigadier Room
Stay between now and 31/March/2019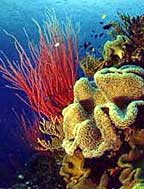 Reef & Kuranda 2 Day Experience 2 reef destinations in 1 day on the fabulous Evolution vessel. Visit Kuranda on famous Skyrail and Kuranda Train and explore the village in the Rainforest.
Tour Combo SAVE $56!
- Famous Skyrail Cableway
- Evolution premium reef cruise
- 2 Outer Reef locations
- Snorkel gear
- Scenic Kuranda train
- Free time in Kuranda
& more..


DEPARTS DAILY


Stay between now and 31/March/2019





Tropical Reef & Rainforest 5 nights at Bay Village with 3 most popular reef & rainforest full day tours.
EXCELLENT VALUE!
- 5 Nights in a Studio
- Breakfast daily
- 5 Hours internet
- Evolution Outer Reef Cruise
- Daintree Rainforest Tour
- Crocodile River Cruise
- Kuranda Train & Skyrail

5 NIGHT PACKAGE
SAVE $636

Stay between now and 31/March/2019





The Cairns Getaway Package is an ideal option for those who simply want to escape for a short break to the beautiful tropical north.
4 NIGHT PACKAGE
- The Hotel Cairns
- Full Breakfast Daily
- Green Island Day trip
- Glass Bottom Boat or
- or Snorkel gear
- Kuranda Train & Skyrail

CAIRNS CITY
SAVE $319

Stay between now and 31/March/2019





4 Night Tropical Indulgence offers a complete city experience with a 5 star sailing daytrip to Michaelmas Cay including bubbly, cheese & crackers on the way home.
FUN ESCAPE - GREAT LOCATION
- 4 Nights VIP Shangri-La
- Horizon Club Breakfast daily
- Sunset Drinks & canapes daily
- Complimentary refreshments
- Ocean Spirit Michaelmas Cay day
- Semi-Submarine Coral Viewing
- Wine, cheese & crackers on sail home


SAVE $886


Stay between now and 31/March/2019





Vision luxury apartments perfectly located on the Cairns Esplanade. Short stroll along boardwalk to famous Cairns Swimming Lagoon, Restaurants & Marina.
7 NIGHT FAMILY FUN
-Green Island Day Trip
-Snorkel or Glass Bottom Boat
-Kuranda Train & Skyrail
-Fully Equipped Gym
-Lap Pool
-Spa & Sauna
-BBQ Area

SAVE $781


2 Adults & 2 Children - 7 night stay - 2 bedroom apartment


Stay between now and 31/March/2019
Cairns Tourism News

Tourism News Feed

Beyond Limits Illusion Spectacular - Beyond Limits News Feed
Tuesday, December 22, 2009
In a history making event the star of 'XTREME ILLUSIONS' will predict the winner and the score of the Taipans vs Tigers basketball game on New Years Eve 2009.

On Monday December 28th, three days before the game, Sam Powers will make his prediction on paper in full view of local news camera crews
inside the Zinc FM studios. The radio host will sign the paper to ensure that the prediction cannot be switched or changed before the game. The
prediction will then be sealed inside a clear jar and locked inside a steel box. The steel box will be locked into a glass box making it impossible for
anyone to tamper with the prediction before the game.

"All my life I have been having premonitions and lately they're becoming too real to ignore. I have been working on this stunt for five years and
NYE will be the first time I have ever tried it." says Powers. Sam Powers and the Reef Hotel Casino are giving everyone attending the NYE game the chance to win $1000 of prizes if they can guess the winner. Every attendee will put their name and chosen team into a barrel before
the game starts. After Powers reveals his prediction, a lucky spectator will have their name pulled out. If they chose the winning team they take
home the prizes
Sam Powers will be the first magician in Australian History to predict the outcome of a major sporting event three days in advance, seal the prediction into a clear jar, lock the jar into a steel box and lock the steel box into a glass box and then hand it over to security. This approach leaves no avenue for 'trickery'. Who is Sam Powers?

Genius, gorgeous and generous! Sam Power's accomplishments within his 'craft' are undeniable and his inclusion as one of CLEO's Bachelors of the Year (2006) is noteworthy – but it is also his philanthropic heart that we should not underestimate.

Check out his credentials! Five times Magician of the Year, twice nominated Entertainer of the Year in two different categories, appearances in 16 countries and television appearances with audiences to the tune of over ten million viewers. Most notably, Sam has raised an incredible $2 million for over 100 charities in his 14 year career.

Returning from a record breaking nationwide tour and a stint in Las Vegas, he is now in Cairns with his breathtaking new show, 'XTREME ILLUSIONS' which was recently voted "Best Theatre Show 2009" by his peers. Sam continues to raise money for charity during his extended season in Cairns. It's easy to tell that Sam loves animals when you see how he interacts with them in his live show and he will use his magic to help 'Animals Australia' end the horrific practices used in Factory Farmed Pigs and Battery Hen Farms by donating funds from
merchandise sales.

About Xtreme Illusions – A Night of Breathtaking Magic

Prepare yourself for an action packed NIGHT OF BREATHTAKING MAGIC with Sam Powers in Xtreme Illusions, Australia's ONLY resident illusion show.

Xtreme Illusions is a dazzling Las Vegas style grand illusion show featuring spectacular illusions, stunning assistants, mind blowing magic and hysterical audience participation. Powers is a Multi-Award Winning 'Magician of the Year' and has entertained the likes of Elton John, Nicole Kidman and Jamie Foxx. Sam Powers Live at Velvet Underground in the Reef Hotel Casino, Cairns, Australia

Show Times - Monday to Sat 7:30pm. Rated PG


Reef Magic - Reef Magic Cruises News Feed
Friday, December 18, 2009
Reef Magic Cruises WILL be operating on Christmas Day and will offer a special Christmas Day menu for all passengers onboard.
So, with everything else in Cairns closed on Christmas Day why not spend the day onboard Reef Magic Cruises, not only do you receive one of the best Outer Reef experiences, you will also receive a Full Christmas Luncheon…..all for $175.00 per Adult and remember Kids travel for just $20! (conditions apply, subject to availability)
Bookings are filling up fast so be quick to book in your best Chrsitmas Day ever!
Reef Magic Christmas Day Menu 2009
Morning Tea
Plum Pudding & Fruit Mince Tarts
Lunch Buffet
Roast Turkey with pan gravy
Ofc the bone Honey Glazed Ham
Spinach and Ricotta Lasagne
Medley of Roast Vegetables
Continental Sliced Meat Platter
BBQ Chicken Platter
Nori Rolls w/Soy Sauce & Wasabi
Singapore Noodles
Tossed Garden & Russian Potato Salad
Traditional Coleslaw Salad
Spiced Corn Salad
Beetroot & Pineapple
Summer Fruit Platter
Fresh Bread and Roll Selection
Afternoon Tea
Watermelon and Orange Platters
Rum Balls
Cheese, Kabana and Cracker Platter

Quicksilver Group - Quicksilver Outer Reef News Feed
Tuesday, December 15, 2009
The Quicksilver Group's 12 Days of Christmas…

On the twelfth day of Christmas the Quicksilver Group sent to me:
12 Silver snorkellers
11 Low Isles turtles cruising
10 Great Adventures
9 Pro Divers dancing
8 Marine biologists a singing
7 Glass bottom boats touring
6 Semi-subs a viewing
5 Spinning Dolphins
4 Fish a swimming
3 Green Island Cruises
2 Wavepiercers Dashing
1 Luxury island resort
and all the fun at the Great Barrier Reef!
Season's Greetings from the Quicksilver Group!

Green Island Resort - Green Island Resort News Feed
Thursday, December 10, 2009
Forget the White Christmas and spoil yourself with a Green one!
For a Christmas Day with a difference, you can enjoy a sumptuous buffet lunch feast on the Great Barrier Reef at beautiful Green Island.
The chefs at Green Island Resort's Emeralds Restaurant have designed a wonderful buffet lunch menu featuring some traditional delights as well as the freshest seafood, a delicious cold selection, sensational salads and decadent desserts.
A two hour beverage package of an assortment of wines, beers, juices and soft drinks will quench the tropical thirst while celebrating Christmas Day.
After feasting to your content, the island's playground awaits. Walk off lunch with a leisurely stroll through the rainforest or choose to snorkel or view the reef from a glass bottom boat.
For just $168 per adult and $70 per child, your day also includes return fast catamaran transfers from Cairns with Great Adventures.
Emeralds Restaurant, Green Island Resort

Christmas Day Buffet Lunch 2009
Cost: $168 Adult, $70 Child (Child 4 –14 yrs)
Your Day Includes:
Buffet Christmas Day Lunch at Emeralds Restaurant
2 Hour Beverage Package includes Australian heavy and light beers; Australian red, white and sparkling wines; juices and soft drink.
Return fast catamaran transfers with Great Adventures from Cairns
Choice of glass bottom boat tour or snorkelling equipment.
Bookings are essential as places are limited.
Whats Hot!
Travel Tools
Whats Hot!