Accommodation Specials!





Reef House Resort & Spa Luxury Resort opposite beautiful Palm Cove Beach.
STAY 4 PAY 3
Includes:
- Bottle of Sparkling
- Brigadiers Punch at Twilight
- Wi-Fi and DVD library
- Late 1pm check out

PALM COVE


Based on 4 night stay - Brigadier Room
Stay between now and 31/March/2019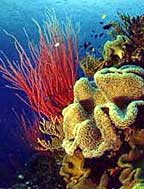 Reef & Kuranda 2 Day Experience 2 reef destinations in 1 day on the fabulous Evolution vessel. Visit Kuranda on famous Skyrail and Kuranda Train and explore the village in the Rainforest.
Tour Combo SAVE $56!
- Famous Skyrail Cableway
- Evolution premium reef cruise
- 2 Outer Reef locations
- Snorkel gear
- Scenic Kuranda train
- Free time in Kuranda
& more..


DEPARTS DAILY


Stay between now and 31/March/2019





Tropical Reef & Rainforest 5 nights at Bay Village with 3 most popular reef & rainforest full day tours.
EXCELLENT VALUE!
- 5 Nights in a Studio
- Breakfast daily
- 5 Hours internet
- Evolution Outer Reef Cruise
- Daintree Rainforest Tour
- Crocodile River Cruise
- Kuranda Train & Skyrail

5 NIGHT PACKAGE
SAVE $636

Stay between now and 31/March/2019





The Cairns Getaway Package is an ideal option for those who simply want to escape for a short break to the beautiful tropical north.
4 NIGHT PACKAGE
- The Hotel Cairns
- Full Breakfast Daily
- Green Island Day trip
- Glass Bottom Boat or
- or Snorkel gear
- Kuranda Train & Skyrail

CAIRNS CITY
SAVE $319

Stay between now and 31/March/2019





4 Night Tropical Indulgence offers a complete city experience with a 5 star sailing daytrip to Michaelmas Cay including bubbly, cheese & crackers on the way home.
FUN ESCAPE - GREAT LOCATION
- 4 Nights VIP Shangri-La
- Horizon Club Breakfast daily
- Sunset Drinks & canapes daily
- Complimentary refreshments
- Ocean Spirit Michaelmas Cay day
- Semi-Submarine Coral Viewing
- Wine, cheese & crackers on sail home


SAVE $886


Stay between now and 31/March/2019





Vision luxury apartments perfectly located on the Cairns Esplanade. Short stroll along boardwalk to famous Cairns Swimming Lagoon, Restaurants & Marina.
7 NIGHT FAMILY FUN
-Green Island Day Trip
-Snorkel or Glass Bottom Boat
-Kuranda Train & Skyrail
-Fully Equipped Gym
-Lap Pool
-Spa & Sauna
-BBQ Area

SAVE $781


2 Adults & 2 Children - 7 night stay - 2 bedroom apartment


Stay between now and 31/March/2019
Cairns Tourism News

Tourism News Feed

Skyrail Rainforest Cableway - Kuranda Train + Skyrail News Feed
Friday, January 29, 2010
Right now is the very best time to see the mighty Barron Falls in full flood...
Ex-cyclone Olga has unleashed heavy rain across the region, with much of this now streaming down the falls. Best vantage points are on Skyrail Rainforest Cableway and Kuranda Scenic Railway, boasting fantastic lookouts over the Barron Gorge and Falls.
Kuranda Scenic Railway passes by several other waterfalls in the Barron Gorge National Park, including the famous Stoney Creek Falls on its journey between Cairns and Kuranda, providing many great photo opportunities.
For Skyrail guests, complimentary umbrellas are provided at both mid-stations, allowing them to stroll the forest floor and enjoy the views with comfort.
Other than the waterfalls, a visit to the rainforests in the rain is an amazing experience. Clouds cloak the mountains with moisture-laden mist, the canopy and trees are a rich, verdant green and the frogs and cicadas are singing.
Don't miss this wet weather spectacle, travel on Kuranda's original & best day tour experience today. Kuranda Scenic Railway and Skyrail Rainforest Cableway, bringing you the ultimate wet weather experience!

Tropical Horizons - Tablelands,Skybury & Kuranda News Feed
Wednesday, January 27, 2010
Skybury's Australian Coffee Centre at Mareeba has an impressively large, cast iron drum roaster now roasting the daily grind of Skybury coffee in the foyer, sending the aroma of freshly toasted coffee beans into the surrounding fields.
"We're roasting at 9am each day and it's a terrific process to watch. It takes about 15 minutes to complete the cycle, and it's tantalising - you really want that cup of coffee when you smell the roasting beans!," said Skybury owner Ian MacLaughlin.
Skybury's new roaster has a capacity of 15kg per roast and is equipped with a loader and separate green bean hopper to enable continuous roasting so it's capable of processing up to 90kg per hour. The roaster has probes which monitor the temperature of the coffee roasting drum and the coffee beans. These measurements are used by internal computers to modulate the gas supply and temperature according to the pre-set roast specifics.

Pullman Cairns International - Pullman Cairns International News Feed
Monday, January 25, 2010
Capturing the casual but stylish lifestyle of Cairns, The Sebel Cairns is the perfect meeting place in the heart of Cairns...
Located on the Ground Level adjacent to the magnificent foyer, the Lobby Bar is the perfect place to meet for an impromptu business meeting or a social gathering. The Lobby Bar is open daily from 11.00 am until late and offers light snacks all day with live entertainment on weekends including Sunday Brunch.
Coco's High Tea is served daily from 11.00 am in the Lobby Bar, this classic favourite has been given a modern makeover with all the trimmings. Perfect to while away a lazy afternoon, or for a relaxed business meeting. Sure to impress!
Or why not experience the Sebels famous Sunday Brunch, a delicious combination of our seafood and breakfast buffets. Coco's Sunday Brunch operates every second Sunday from 11.30 am until 2.30 pm, this informal dining affair allows guests to sit back, relax and indulge in Cairns' best local fare, prepared by world class chefs.
For details on great stays at The Sebel Cairns please click here!

Skyrail Rainforest Cableway - Kuranda Train + Skyrail News Feed
Tuesday, January 19, 2010
The mountains, fluorescent plant life and fantastic creatures make the supernatural setting of Hollywood blockbuster Avatar about as alternative as alternative realities get.
But the Far North can claim part of the credit for some of the spectacular landscape shots in the smash-hit 3D flick.
A trip on the Kuranda Skyrail inspired many of the movie's spectacular jungle scenes, one of the designers revealed. Avatar artist Dylan Cole made the revelation in an interview with San Francisco-based science fiction website io9.
"For a lot of the jungle overviews, I used photos that I had taken from the Kuranda Skyrail near Cairns, Australia," Mr Cole told the website.
Julie Johnston, Skyrail's communications manager, said some interesting parallels could also be seen in the film's conservation messages.

"The thing that strikes you most when you go to see Avatar are these pristine rainforests that look amazing, and the fact the residents were so passionate about protecting them because it's so intristic to their lives," Ms Johnston said.

"In that sense I think you can see that similarities are pretty striking with the World Heritage rainforestat of Cairns."
The Skyrail Rainforest Cableway offers a 7.5km trip in a gondola cabin above the rainforest canopy.

Foaming Fury - Russell River Rafting News Feed
Tuesday, January 12, 2010
Russell River is back in action!
The water levels on the Russell River are absolutely fantastic with all the rain we have had over the past few days... so...we thought we'd brighten dampened spirits with the ultimate full day rafting experience!!
SUPER SPECIAL
$109.00 + $30.00 levy
Full Day Rafting
***massive saving of $21.00***
Full Day Rafting on the Russell River with Foaming Fury

WAS $130 + $30 levy
NOW $109 + $30 levy
**Save $21.00**

Includes:
40 min Rainforest Trek to the River
Wooroonan National Park
River - Located near Josephine Falls
3 hours of rafting on Grade 3-4 rapids
Group guided - 2 people to a raft
Morning Snack & Picnic Lunch
Late departure Approx 8am ex Cairns
Basic understanding of English required
Medium Level of fitness needed to participate
Whats Hot!
Travel Tools
Whats Hot!