Accommodation Specials!





Reef House Resort & Spa Luxury Resort opposite beautiful Palm Cove Beach.
STAY 4 PAY 3
Includes:
- Bottle of Sparkling
- Brigadiers Punch at Twilight
- Wi-Fi and DVD library
- Late 1pm check out

PALM COVE


Based on 4 night stay - Brigadier Room
Stay between now and 31/March/2019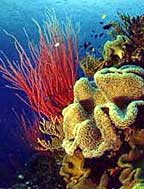 Reef & Kuranda 2 Day Experience 2 reef destinations in 1 day on the fabulous Evolution vessel. Visit Kuranda on famous Skyrail and Kuranda Train and explore the village in the Rainforest.
Tour Combo SAVE $56!
- Famous Skyrail Cableway
- Evolution premium reef cruise
- 2 Outer Reef locations
- Snorkel gear
- Scenic Kuranda train
- Free time in Kuranda
& more..


DEPARTS DAILY


Stay between now and 31/March/2019





Tropical Reef & Rainforest 5 nights at Bay Village with 3 most popular reef & rainforest full day tours.
EXCELLENT VALUE!
- 5 Nights in a Studio
- Breakfast daily
- 5 Hours internet
- Evolution Outer Reef Cruise
- Daintree Rainforest Tour
- Crocodile River Cruise
- Kuranda Train & Skyrail

5 NIGHT PACKAGE
SAVE $636

Stay between now and 31/March/2019





The Cairns Getaway Package is an ideal option for those who simply want to escape for a short break to the beautiful tropical north.
4 NIGHT PACKAGE
- The Hotel Cairns
- Full Breakfast Daily
- Green Island Day trip
- Glass Bottom Boat or
- or Snorkel gear
- Kuranda Train & Skyrail

CAIRNS CITY
SAVE $319

Stay between now and 31/March/2019





4 Night Tropical Indulgence offers a complete city experience with a 5 star sailing daytrip to Michaelmas Cay including bubbly, cheese & crackers on the way home.
FUN ESCAPE - GREAT LOCATION
- 4 Nights VIP Shangri-La
- Horizon Club Breakfast daily
- Sunset Drinks & canapes daily
- Complimentary refreshments
- Ocean Spirit Michaelmas Cay day
- Semi-Submarine Coral Viewing
- Wine, cheese & crackers on sail home


SAVE $886


Stay between now and 31/March/2019





Vision luxury apartments perfectly located on the Cairns Esplanade. Short stroll along boardwalk to famous Cairns Swimming Lagoon, Restaurants & Marina.
7 NIGHT FAMILY FUN
-Green Island Day Trip
-Snorkel or Glass Bottom Boat
-Kuranda Train & Skyrail
-Fully Equipped Gym
-Lap Pool
-Spa & Sauna
-BBQ Area

SAVE $781


2 Adults & 2 Children - 7 night stay - 2 bedroom apartment


Stay between now and 31/March/2019
Cairns Tourism News

Tourism News Feed

Rydges Tradewinds Hotel - Rydges Tradewinds News Feed
Friday, February 26, 2010
Rydges Tradewinds Cairns starts 2010 afresh by launching its new and innovative signature restaurant and bar, Sea Level Food & Wine. With uninterrupted views of Cairns Esplanade and waterfront, Sea Level Food & Wine is aptly named while promising an idyllic setting for guests.
According to the hotel's general manager, Matthew Hurley, Sea Level Food & Wine has been revised to reflect the city's laid back vibe and waterfront setting. "Instead of going down the traditional menu path of entrée, main and dessert, we put a lot of thought into how this outlet is enjoyed and in particular, is pleasing to guests. That is how and why we came up with the small, share and large plates concept.
While the very nature of its location is great for a 'sundowner', a clever menu is now destined to make it the perfect meeting place for lunch, cocktails or dinner." While fresh farm produce and seafood feature in Sea Level's menu in all options – be they from the small plate, salads or large plate dishes, it is the tapas or share plates that will appeal to those in search of a stylish cocktail venue. This versatile option invites guests to make their own platter to share – be it a choice of two or three small plates.
Matthew predicts guests will love the new menu that combines the best of the best this region has to offer in terms of produce while adding a good dose of global flavours and flair – be it Asia, the Middle East, Europe or Australia.
"For those wanting to try something a little different and delicious, I recommend our Soft Shell Crab, Kicked-up Bloody Mary Oysters or Tempura Prawn Shooters" (all small plates) to start with while the large plates comprise many highlights including Beef Cheek, Roasted Kangaroo Fillet or house specialty, Potato Gnocchi. Added to this, are a good choice of health laden and flavoursome salads and sides that include some exotic newcomers like Skordalia Potato Mash and Sea Level's signature Caesar Salad.
Sea Level Food & Wine is open seven days from 12 noon until late.

Dunk Island Resort - Dunk Island Resort News Feed
Thursday, February 18, 2010
Dunk Island has been listed as one of the Top 10 Resorts and Holiday Parks for Families 2009 by Holidays with Kids. In a survey sent out to over 600,000 of Holidays With Kids readers, Dunk Island appeared in the top 5 most popular resorts (4 stars and over).

Dunk Island - the Island of Peace and Plenty, is a beautiful rainforest island. The palm-fringed beaches and lush rainforests of this tropical island are ideal for those who want to get the most out of their holiday or simply relax and rejuvenate. The resort is located in a National Park, and lies midway between Townsville and Cairns, one of a few tropical islands that puts you within easy reach of the Great Barrier Reef.
With so many amazing activities to choose from on Dunk, it's hard to decide what to do next. Horse riding along the beach, rainforest walks, catamarans, tandem sky diving, golf, or visiting the island farm.
For a change of pace, get away from it all to a sun-soaked beach with a gourmet picnic hamper, or indulge yourself at the Spa of Peace and Plenty, with treatments designed to invigorate your mind, body and soul.
For a family holiday, there are plenty of things to do together, but when Mum and Dad want some time out, the Kids Club gives 3-12 year olds plenty to do. For couples looking for romance, nothing compares to ending the day with a cocktail in hand, watching the perfect sunset.
All 160 rooms are well-appointed with four grades of accommodation, each with beach or tropical garden views.
For the family, Dunk Island is as good as it gets!



Dunk Island Resort - Dunk Island Resort News Feed
Wednesday, February 17, 2010
Weekend of 13th - 14th February 2010

The Travstar girls just spent a beautiful weekend at Dunk Island. Here is a run down of our experience...
Excitement began when we arrived at Hinterland Aviation for our scenic flight to Dunk Island. It's not often we get to experience a small flight, so stepping onboard a 12 seater plane was exciting plus nerve wracking at the same time!
Only a 35 minute flight, but it was well worth it. To the right we had the mountain ranges with an amazing sight of all the cloud formations drawn to the land, meanwhile to the left it was clear blue skies, beautiful blue ocean with turquoise reefs scattered throughout. We passed over the Frankland Islands before turning at Mission Beach for our smooth landing onto Dunk Island.
Greeted by a Dunk Island representative we were given a brief tour to get our bearings before heading to our rooms. The standard check in procedure is a welcome tropical cocktail in the Plantation Bar, just to get you relaxed and in the swing of island life.
Our Beachfront Rooms exceeded our expectations, fresh, white and very spacious with gorgeous photography on the walls and a modern bathroom. My room was on the ground level with direct views of the ocean. It really makes a difference to have magnificent views which tops off the experience.
After lunch we had time for a quick swim in the Cascade Pool before our pamper session at the Spa of Peace & Plenty. As soon as you arrive at the day spa a wave of relaxation takes over. Set amongst beautiful gardens and ponds, it offers an incredible escape where there is nothing else to focus on but yourself!
A 60 minute massage and facial is highly recommended and just what we needed. The tranquil surrounds and soft music added to the experience which was topped off with some lychee icecream and a cold towel for refreshment afterwards.
Dinner was a delicious 3 course table d'hôte. Following this we kicked back to some live music in the Plantation Bar.
The following morning we woke to blue skies and sunshine again, so don't believe all the weather reports you see as it had been forecasted for storms and showers all weekend! The island is one of the most beautiful I have ever visited with lush tropical gardens attracting a multitude of birds and butterflies.
We enjoyed a healthy full buffet breakfast, and I couldn't help myself the water was so clear and glassed out that I had to go for a sea kayak. You can grab kayaks or any non-motorised water sports equipment from the beach hire shop. I had a paddle up and down infront of the resort, it was great to get out there and burn off breakfast at the same time!
After another quick dip in the pool it was time for a quick lunch at the Jetty Cafe before our return scenic flight with Hinterland Aviation (this time in an 8 seater!).
Dunk Island offers a marvelous experience of beauty and relaxation, even just for a night away it is well worth the trip and we highly recommend the adventure of flying in!

Billy Tea Bush Safaris - Billy Tea Bush Safaris News Feed
Tuesday, February 16, 2010
Despite all the rain Cape Tribulation/Daintree/Bloomfield Track are all looking fantastic!
We are going through to Emmagen Creek everyday no problems with flooding. Cassowary's are being sighted regularly, two crocodiles on the River yesterday as well as Boyds Forest Dragons and Buff Breasted Paradise Kingfishers from New Guinea on their breeding migration.

Chillagoe Caves & Outback tour is operating Monday, Wednesday & Friday's, and the outback is green & looking fantastic. Very little rain during the day & not as hot as here on the coast. We are going to Granite Gorge at present instead of the Wetlands as access in is closed for a few weeks due to some flooding earlier this week. Lots of Kangaroos, Wedge Tail Eagles even the odd sighting of the Albino Kangaroo!

We are also doing the Trezkin or Donna Caves as the Royal Arch is closed at present, so a reasonable level of fitness is required due to stairs to climb up to the cave entrance.
Billy Tea Safaris is the longest running 4WD operator to Cape Tribulation and beyond and also now to Chillagoe Caves and Outback. Billy Tea Safaris is now in its 29th year of operation and is a local family owned business by Marilyn and Berrick Barnes. Billy Tea Safaris is also Advanced Eco Accredited.

The Billy Tea Fleet of vehicles are custom built 4WD'S 13 Seater, 6 wheeler 4WD and also 14 Seater Canter, all vehicles have panoramic viewing windows, extra high clearance for great visibility, we also supply baby seats and booster seats and all seats are seat belted. All guides are highly trained and have extensive knowledge of the local area, history, flora and fauna.
Cape Trib
Small Personalised Groups Max 14 passengers per vehicle
Swim at beautiful Emmagen Creek, and enjoy a rainforest walk, no crowds.
We travel further than most operators
Eco Accredited Guides
Custom Built 4WD vehicles all air-conditioned
Flexible itineraries
Hand Feed Kangaroos
Tropical Fruit tasting
1 hour River Cruise, to view Crocodiles and other wildlife
Tropical BBQ Lunch- Vegetarians catered for.
Pensioner and family rates.
Chillagoe Caves
Small Personalised Groups Max 14 passengers per vehicle
Visit Mareeba Wetlands enjoy a 20min boat cruise & morning tea
Experience off the beaten track roads and view many different species of birds and wildlife.
Experience the real Australian Outback, step back into the history books with turn of the century mining towns
Visit the old Lappa Junction (Pub with no beer)
Australian Pub lunch - historic Chillagoe Pub
Guided Chillagoe Cave Tour and Chillagoe Smelters
Skybury Coffee Centre for afternoon tea (own expense)
Accredited Guides

Poseidon Cruises - Poseidon Cruises News Feed
Tuesday, February 16, 2010
To welcome her first day back after annual refit. Poseidon was met on arrival at the Agincourt Ribbon Reefs by a rare sighting of a whale in February!
Onboard Marine biologist Herald Pinns identified this large whale as a Bryde's Whales, commonly known as Brutus Whale.
The Bryde's Whale prefer tropical and temperate waters over the polar seas that other whales in their family frequent.
They are largely coastal rather than pelagic. Bryde's Whales are very similar in appearance to Sei Whales and almost as large. "Bryde's whale" is sometimes misheard as "brutus whale". They inhabit tropical and subtropical waters worldwide.
Bryde's whales are considered medium-sized for balaenopterids, dark gray in colour with a white underbelly and grows to 11-12 meters in length with its very small dorsal fin far down its back.
All the guests on Poseidon vessel were delighted at the unexpected encounter on a perfect calm sunny day. Photo taken by Trent, a happy guest onboard.

Adventure North - Rainbow Serpent Tour News Feed
Thursday, February 11, 2010
Daily Mail - 28th January '10

Local insight: John Carter meets Aboriginal elder Willie Gordon of Guurbi Tours

In a large tract of land several miles to the north, you will find a huge area of sandstone escarpments, rainforest and scrub which is the ancestral territory of the Guugu-Yimithirr people. They are one of two Aboriginal nations - the Kuku Yalanji is the other - who have lived in the south-east corner of Cape York for tens of thousands of years.

For reasons we needn't dwell on, I wanted to spend some contemplative time in the Australian bush and was lucky enough to spend part of it in the company of Willie Gordon, an elder and storyteller of one of the clans that make up the Guugu-Yimithirr. It was a heartening and humbling experience, for the reality of outback Australia is a world away from the travesty that television presents as a setting for cavorting 'Celebrities'.

Walking with Willie Gordon, listening to his tribal stories, his explanation of ancient rock art and his dissertations on the uses of various shrubs and plants, I came to understand something of the philosophy of the oldest people on the planet.

We talked about all manner of things as the day wore on. Of life and death and destiny and what control we can exercise over the last of that trio.

Willie showed me a plant that, when rubbed between the palms, turns into soap. Another from which drinkable water can be obtained. At his invitation, I tasted a handful of tiny lemon ants and listened to his explanation of how nourishment is provided by them and by a variety of plants and shrubs.

Many of the early settlers died of hunger and thirst when they were surrounded by food and water - if only they had known where to look.

Rose Gums Wilderness Retreat - Rose Gums Retreat News Feed
Tuesday, February 09, 2010
Rose Gums Wilderness Retreat continues to expand it's profile in both the international and domestic tourism markets and without question is now the most significant accommodation provider on the Cairns Highlands.

Following on from two years of continuing to evolve it's product to meet the ever changing expectations of visitors to Tropical North Queensland, Rose Gums Wilderness Retreat is this year pleased to announce the introduction of a carbon credits program to work in conjunction with it's long standing reforestation program at Rose Gums.
To date this program has replanted over 20,000 trees at Rose Gums and we now invite guests to leave their own positive footprint on the rainforests of Tropical North Queensland.
The environment and rainforests of Tropical North Queensland continues to be a major draw card for visitors to the region and with Rose Gums substantial sustainable environmental practices, the property will continue to be one of the most significant eco retreats in this part of Australia.
Whats Hot!
Travel Tools
Whats Hot!