Accommodation Specials!





Reef House Resort & Spa Luxury Resort opposite beautiful Palm Cove Beach.
STAY 4 PAY 3
Includes:
- Bottle of Sparkling
- Brigadiers Punch at Twilight
- Wi-Fi and DVD library
- Late 1pm check out

PALM COVE


Based on 4 night stay - Brigadier Room
Stay between now and 31/March/2019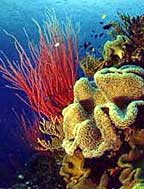 Reef & Kuranda 2 Day Experience 2 reef destinations in 1 day on the fabulous Evolution vessel. Visit Kuranda on famous Skyrail and Kuranda Train and explore the village in the Rainforest.
Tour Combo SAVE $56!
- Famous Skyrail Cableway
- Evolution premium reef cruise
- 2 Outer Reef locations
- Snorkel gear
- Scenic Kuranda train
- Free time in Kuranda
& more..


DEPARTS DAILY


Stay between now and 31/March/2019





Tropical Reef & Rainforest 5 nights at Bay Village with 3 most popular reef & rainforest full day tours.
EXCELLENT VALUE!
- 5 Nights in a Studio
- Breakfast daily
- 5 Hours internet
- Evolution Outer Reef Cruise
- Daintree Rainforest Tour
- Crocodile River Cruise
- Kuranda Train & Skyrail

5 NIGHT PACKAGE
SAVE $636

Stay between now and 31/March/2019





The Cairns Getaway Package is an ideal option for those who simply want to escape for a short break to the beautiful tropical north.
4 NIGHT PACKAGE
- The Hotel Cairns
- Full Breakfast Daily
- Green Island Day trip
- Glass Bottom Boat or
- or Snorkel gear
- Kuranda Train & Skyrail

CAIRNS CITY
SAVE $319

Stay between now and 31/March/2019





4 Night Tropical Indulgence offers a complete city experience with a 5 star sailing daytrip to Michaelmas Cay including bubbly, cheese & crackers on the way home.
FUN ESCAPE - GREAT LOCATION
- 4 Nights VIP Shangri-La
- Horizon Club Breakfast daily
- Sunset Drinks & canapes daily
- Complimentary refreshments
- Ocean Spirit Michaelmas Cay day
- Semi-Submarine Coral Viewing
- Wine, cheese & crackers on sail home


SAVE $886


Stay between now and 31/March/2019





Vision luxury apartments perfectly located on the Cairns Esplanade. Short stroll along boardwalk to famous Cairns Swimming Lagoon, Restaurants & Marina.
7 NIGHT FAMILY FUN
-Green Island Day Trip
-Snorkel or Glass Bottom Boat
-Kuranda Train & Skyrail
-Fully Equipped Gym
-Lap Pool
-Spa & Sauna
-BBQ Area

SAVE $781


2 Adults & 2 Children - 7 night stay - 2 bedroom apartment


Stay between now and 31/March/2019
Cairns Tourism News

Tourism News Feed

Quicksilver Group - SilverSonic News Feed
Wednesday, March 24, 2010
Passengers and crew aboard the Port Douglas-based dive and snorkel vessel Silversonic were excited to see more than five whales, confirmed to be Sei Whales at Agincourt Reef in late February.
The Sei Whales, which remain on the endangered species list, were seen near Silversonic's "Three Sisters" site at Agincourt Reef. While the boat was stationary, one of the whales emerged in full view spending several minutes around the boat before swimming away. Further in the distance, another four or more whales were seen diving and appeared to be feeding.
Quicksilver marine biologist and Environment Compliance Manager, Doug Baird, said the whales were between 15 –18 metres long and due to the inquisitive nature of the whale that approached the boat, several photographs were taken. This enabled the whales to be identified with the assistance of a whale researcher with extensive experience in whale identification. The key to identifying a Sei Whale is through the distinguishing feature of a single ridge extending from the blowholes to the tip of the upper jaw.
Silversonic had first recorded sighting one of these rare whales in January 2008.
The Sei (pronounced "say") Whales are among the more elusive of the large whales and are rarely seen inshore preferring the deeper oceans. They are one of the fastest whales with bursts of speed up to 55km/hr. The Sei Whale is very similar in appearance to the Fin and Brydes whales being long, streamlined and having a V – shaped head which is flat on top.
Growing up to 20 metres and 30 tonnes, they are the third largest of the baleen whales, after the Blue Whale and the Fin Whale. Their body is dark grey with a paler underside. It has twin blowholes with a low splashguard to the front.
The Sei Whale is a filter feeder, feeding on small schooling fish, squid and crustaceans. It feeds by swimming at a relatively high speed, opening its jaw which causes it to engulf up to 18,000 gallons of water. It then closes its jaw and pushes the water back out its mouth through the baleen, allowing the water to leave while trapping the prey. They can consume up to 2 tons of food per day.
In general, the Sei whale migrates annually from cool and subpolar waters in summer to temperate and subtropical waters for winter, where food is more abundant and mating occurs.
The Sei Whale is on the endangered species list with reports of less than 54,000 in the world

Green Island Resort - Green Island Resort News Feed
Wednesday, March 24, 2010
The team from Green Island Resort in conjunction with Queensland Parks and Wildlife Service were ecstatic with four outstanding awards achieved in the 2009 Keep Australia Beautiful Clean Beach Challenge.
Green Island was awarded three regional categories and one State-wide award, recognising the island's pristine beaches and commitment to caring for this World Heritage environment.
Lisa Krause, General Manager of Green Island Resort said, "We work closely with National Parks to ensure our waste management, recycling and environmental management is a top priority. These awards are a wonderful accolade for all involved in contributing to our future sustainability."
The Clean Beach Challenge awards are the culmination of a year-round collaborative effort by the staff of Green Island Resort, Great Adventures and the Quicksilver Group, and QPWS.
Green Island's awards:
•"Resource Recovery" - Queensland
•"Environmental Protection" - Far North Queensland
•"Resource Recovery" - Far North Queensland
•"Litter Prevention" - Far North Queensland

Pro Dive - 5 Day Learn to Dive- Pro Dive News Feed
Wednesday, March 24, 2010
Congratulations to the Pro Dive Cairns crew who have been awarded two prestigious awards in the 2010 PADI Asia Pacific Member Awards.
Pro Dive Cairns won the prestigious Outstanding Dive Centre/Resort Business Award for Queensland as well as the Instructor Development Award in conjunction with staff Course Director Alex Van Welderen.
All PADI dive centres in Queensland are eligible for these annual highly prestigious awards and winning them is recognition of the significant contributions to the growth and development of the diving industry that Pro Dive Cairns has made in 2009. The winners in each category now go up against the other regional winners from across the entire Asia Pacific region for the regional awards that are decided later in the year.
"We are proud to be the recipient of both these prestigious awards for the second year running as they are recognition of our ongoing commitment to safety, quality and professionalism" said Rod Punshon, Managing Director of Pro Dive Cairns.
In operation since 1983 Pro Dive Cairns is renowned as one of Australia's premier dive operators specializing in dive courses, from beginner to professional level, liveaboard dive trips and retail sales of dive, snorkel and watersports equipment.

Quicksilver Group - Wavedancer Low Isles News Feed
Wednesday, March 24, 2010
It was a wonderful trip back in time to relive their family history on Low Isles at the turn of the last century when the grandchildren of one of the island's original lighthouse keepers visited the island aboard Wavedancer recently.
Joy Searle and Ailsa Campbell's recalled their mother Alice's wonderful memories of living on the tropical island over 100 years ago.

Alice who spent her early years from 4 years growing up on a coral cay
where the barge arrived fortnightly, music was from a gramophone
Their Grandfather Hugh Nibloe, was appointed as a lighthouse keeper in 1907 having arrived from Scotland where he had worked as a lighthouse keeper on the Orkney Islands and Mull of Kintyre. After two years on Low Isles his wife Agnes and 2 small children Alice and Jessie joined him from Scotland. This was a time of wonderful memories for their mother Alice who spent her early years from 4 years growing up on a coral cay where the barge arrived fortnightly, music was from a gramophone, no pets were allowed but they were thankful for a talking cockatoo.
Joy said, "This trip is an important part of our family history as well as an adventure to visit a place and surroundings so well worth seeing! Our mother wrote quite a bit about her 'Life on the Island'. I have some shells here in front of me that she collected there 100 years ago! (allowed to take them away in those days, of course). I personally visited in 2002 and was thrilled to see that on one of the information boards displayed on the walk around the island was a picture of our grandparents, mother and aunt." For Ailsa the trip brought another milestone as this was her first plane flight and the celebration of her 70th birthday"
Tony Baker, Managing Director, the Quicksilver Group said, "Low Isles has a wonderful history. This was the first destination for Quicksilver back in 1989. I can only imagine how idyllic it was to live on Low Isles back at the turn of the last century and we welcome Joy and Ailsa to rekindle their history of the Island through their mother and grandfather's eyes."
The landmark lighthouse has greeted guests since 1878 and became automated in 1993. Low Isles and its historic lighthouse icons have both been declared Commonwealth Heritage listed.

Cairns Wildlife Safari Reserve - Cairns Wildlife Safari Reserve News Feed
Wednesday, March 17, 2010
On Wednesday 3rd February we welcomed two new additions to our park, two Siamang Gibbons, Botak and Ollie (short for Oliver), to eventually join Manis and Chanee on the island in our hippo dam. Botak is 2 years old and Ollie is 4 years old. They are brothers and arrived from Melbourne Zoo. Manis and Chanee are both very excited to meet their new pals. Their introduction is a slow process but they will eventually all be together.

Cairns Wildlife Safari Reserve - Cairns Wildlife Safari Reserve News Feed
Wednesday, March 17, 2010
Manas and Khan are both Bengal Tigers. They are the 2nd largest species with only the Siberian Tiger out sizing them. They are 6 years old. Manas weighs 155kg and Khan weighs 170 kg.

Passions of Paradise - Passions Of Paradise News Feed
Monday, March 15, 2010
Passions of Paradise is pleased to announce that after years of coming so close we have finally taken out our first Australian Tourism Award and won the top award for Adventure Tourism in a presentation held in Hobart last night. We were up against some tough competition with companies representing the best each State had to offer, below is a full list of the finalists in the Adventure Tourism category.
A special mention must go out to the wonderful crew we have on board the boat, it is their hard work and dedication that is the key ingredient to our ongoing success. There is no way we could do it without them, and we are blessed to have such a great team out there looking after our passengers.
It was a great night for Cairns with Skyrail also taking out the Qantas Award for Excellence in Sustainable Tourism – Well done Sky Rail, a much deserved win!
Thank you to everyone for your support, you can now rest assured that when your guests travel onboard Passions of Paradise they will be travelling with the best Australia has to offer.
Have a great day – I know the team at Passions will be!

Whats Hot!
Travel Tools
Whats Hot!