Accommodation Specials!





Reef House Resort & Spa Luxury Resort opposite beautiful Palm Cove Beach.
STAY 4 PAY 3
Includes:
- Bottle of Sparkling
- Brigadiers Punch at Twilight
- Wi-Fi and DVD library
- Late 1pm check out

PALM COVE


Based on 4 night stay - Brigadier Room
Stay between now and 31/March/2019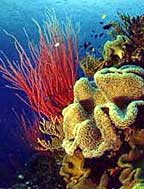 Reef & Kuranda 2 Day Experience 2 reef destinations in 1 day on the fabulous Evolution vessel. Visit Kuranda on famous Skyrail and Kuranda Train and explore the village in the Rainforest.
Tour Combo SAVE $56!
- Famous Skyrail Cableway
- Evolution premium reef cruise
- 2 Outer Reef locations
- Snorkel gear
- Scenic Kuranda train
- Free time in Kuranda
& more..


DEPARTS DAILY


Stay between now and 31/March/2019





Tropical Reef & Rainforest 5 nights at Bay Village with 3 most popular reef & rainforest full day tours.
EXCELLENT VALUE!
- 5 Nights in a Studio
- Breakfast daily
- 5 Hours internet
- Evolution Outer Reef Cruise
- Daintree Rainforest Tour
- Crocodile River Cruise
- Kuranda Train & Skyrail

5 NIGHT PACKAGE
SAVE $636

Stay between now and 31/March/2019





The Cairns Getaway Package is an ideal option for those who simply want to escape for a short break to the beautiful tropical north.
4 NIGHT PACKAGE
- The Hotel Cairns
- Full Breakfast Daily
- Green Island Day trip
- Glass Bottom Boat or
- or Snorkel gear
- Kuranda Train & Skyrail

CAIRNS CITY
SAVE $319

Stay between now and 31/March/2019





4 Night Tropical Indulgence offers a complete city experience with a 5 star sailing daytrip to Michaelmas Cay including bubbly, cheese & crackers on the way home.
FUN ESCAPE - GREAT LOCATION
- 4 Nights VIP Shangri-La
- Horizon Club Breakfast daily
- Sunset Drinks & canapes daily
- Complimentary refreshments
- Ocean Spirit Michaelmas Cay day
- Semi-Submarine Coral Viewing
- Wine, cheese & crackers on sail home


SAVE $886


Stay between now and 31/March/2019





Vision luxury apartments perfectly located on the Cairns Esplanade. Short stroll along boardwalk to famous Cairns Swimming Lagoon, Restaurants & Marina.
7 NIGHT FAMILY FUN
-Green Island Day Trip
-Snorkel or Glass Bottom Boat
-Kuranda Train & Skyrail
-Fully Equipped Gym
-Lap Pool
-Spa & Sauna
-BBQ Area

SAVE $781


2 Adults & 2 Children - 7 night stay - 2 bedroom apartment


Stay between now and 31/March/2019
Cairns Tourism News

Tourism News Feed

Seastar Cruises - Seastar News Feed
Thursday, April 29, 2010
Good morning,
Just keeping you up to date with us.
Direct weather report from Michaelmas Cay this morning
Seas to 1.5m
Wind ESE 15knots
Temp: 26 degrees
Viz: 8m
Here at Michaelmas Cay we have a wonderful high tide, but still plenty of beach for guests to explore
A little bit of sun peaking thru the generally overcast sky ... we are trusting that the cloud will burn off shortly.

Already this morning we have sighted a couple of turtles swimming directly behind the boat. WOOHOO

Skyrail Rainforest Cableway - Kuranda Train + Skyrail News Feed
Thursday, April 01, 2010
Discover Kuranda this Easter Saturday as the village plays host to HOT FM for a live broadcast and presents fun and excitement for the whole family.

Some of the activities planned for Easter Saturday [03 April] include:
• 2 Jumping Castles
• Whip Cracking performance
• Cane Toad Racing
• Kids Games
• Massive Easter Egg Hunt
• Rainforestation Baby Army Duck
• Didgeridoo Playing Competition
• Beehive Display
• Over $1,000 worth of prizes for the Busking Competition
• Fashion Parade
• Cairns Wildlife Safari Reserve Animals
• Thong Throwing competition
• Circus Workshops for kids
• Animal Petting Zoo
• Horse Carriage Rides
Centenary Park [next to the Kuranda Visitors Information Centre] will be the focal point for the activities!

Of course, Kuranda Village is known for its shops and markets with their exotically handcrafted goods, Aboriginal artefacts, restaurants and coffee shops. Take the time to visit some of Kuranda's many first class nature based tourist attractions, which include koalas, butterflies, native and exotic birds, kangaroos and reptiles. Discover Kuranda: 'The Village in The Rainforest'.

Whats Hot!
Travel Tools
Whats Hot!