Accommodation Specials!





Reef House Resort & Spa Luxury Resort opposite beautiful Palm Cove Beach.
STAY 4 PAY 3
Includes:
- Bottle of Sparkling
- Brigadiers Punch at Twilight
- Wi-Fi and DVD library
- Late 1pm check out

PALM COVE


Based on 4 night stay - Brigadier Room
Stay between now and 31/March/2019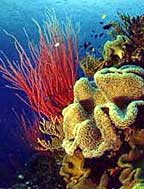 Reef & Kuranda 2 Day Experience 2 reef destinations in 1 day on the fabulous Evolution vessel. Visit Kuranda on famous Skyrail and Kuranda Train and explore the village in the Rainforest.
Tour Combo SAVE $56!
- Famous Skyrail Cableway
- Evolution premium reef cruise
- 2 Outer Reef locations
- Snorkel gear
- Scenic Kuranda train
- Free time in Kuranda
& more..


DEPARTS DAILY


Stay between now and 31/March/2019





Tropical Reef & Rainforest 5 nights at Bay Village with 3 most popular reef & rainforest full day tours.
EXCELLENT VALUE!
- 5 Nights in a Studio
- Breakfast daily
- 5 Hours internet
- Evolution Outer Reef Cruise
- Daintree Rainforest Tour
- Crocodile River Cruise
- Kuranda Train & Skyrail

5 NIGHT PACKAGE
SAVE $636

Stay between now and 31/March/2019





The Cairns Getaway Package is an ideal option for those who simply want to escape for a short break to the beautiful tropical north.
4 NIGHT PACKAGE
- The Hotel Cairns
- Full Breakfast Daily
- Green Island Day trip
- Glass Bottom Boat or
- or Snorkel gear
- Kuranda Train & Skyrail

CAIRNS CITY
SAVE $319

Stay between now and 31/March/2019





4 Night Tropical Indulgence offers a complete city experience with a 5 star sailing daytrip to Michaelmas Cay including bubbly, cheese & crackers on the way home.
FUN ESCAPE - GREAT LOCATION
- 4 Nights VIP Shangri-La
- Horizon Club Breakfast daily
- Sunset Drinks & canapes daily
- Complimentary refreshments
- Ocean Spirit Michaelmas Cay day
- Semi-Submarine Coral Viewing
- Wine, cheese & crackers on sail home


SAVE $886


Stay between now and 31/March/2019





Vision luxury apartments perfectly located on the Cairns Esplanade. Short stroll along boardwalk to famous Cairns Swimming Lagoon, Restaurants & Marina.
7 NIGHT FAMILY FUN
-Green Island Day Trip
-Snorkel or Glass Bottom Boat
-Kuranda Train & Skyrail
-Fully Equipped Gym
-Lap Pool
-Spa & Sauna
-BBQ Area

SAVE $781


2 Adults & 2 Children - 7 night stay - 2 bedroom apartment


Stay between now and 31/March/2019
Cairns Tourism News

Tourism News Feed

Vagabond Dive n' Sail - Vagabond Dive 'n Sail News Feed
Monday, June 28, 2010
Vagabond has spotted the first hump back whale this year this morning on the Great Barrier Reef ex Cairns.

Great Adventures - Silverswift - 3 Sites in 1 Day News Feed
Thursday, June 17, 2010
We're delighted to announce the launch of an exciting new Night Dive, designed for small groups of adventure-seeking certified divers.
This is Cairns only night dive excursion, departing at 5.30pm to the Outer Reef and returning at 11.15pm. Launching on Thursday 1 July, The Night Dive will initially be conducted each Thursday, subject to weather conditions.
Discover a new kind of night life and dimension to the Great Barrier Reef!
Travelling aboard the luxurious, custom-designed Silverswift, certified divers can feel the adrenaline rush with two fully guided night dives with our experienced dive masters.
It's a different world at night! After the sun goes down, there's a whole new cast of creatures to discover... The lionfish are prowling, the reef sharks are cruising, the corals are feeding and the parrotfish are tucked away in their bubbles for a safe night...
Dive pristine coral reefs…
Located on the outer reef, Norman Reef is approximately 60nm from Cairns and boasts some of the region's most pristine coral reefs and prolific marine biodiversity.
While adventure is high down under, safety is assured with our highly qualified crew and The Night Dive's base from the Great Adventures' Norman Reef platform.
In between dives, divers will enjoy a hearty soup to keep energy levels up for their next underwater adventure, while a sumptuous hot dinner awaits after the two exhilarating night dives.
For divers travelling with non-diving companions, they too can join in the excitement as a "topside" observer, view from the underwater observatory and take in the spectacular sunset and dine on the reef too!
The Night Dive offers certified divers an extraordinary and highly personal diving experience on the Great Barrier Reef.
The Night Dive Fact File
Who For?
Certified divers only, minimum age 14 years. PADI or equivalent certification card must be presented.
Cost including EMC
Diver: $240 | Observer: $120
Inclusions
Return fast catamaran cruise, departing from Cairns Reef Fleet Terminal
2 x guided night dives
All dive gear including wetsuits and torches.
Meal inclusions:
On boarding: Tea/coffee, focaccias
In between Dives: Hot soup and breads, Tea/Coffee
After Dives: Sumptuous hot dinner and dessert
Return journey: Cheese & cracker biscuits.


Green Island Resort - Green Island Resort News Feed
Thursday, June 17, 2010
After 19 months of rehabilitation, Matilda the Hawksbill sea turtle has been released back into the waters of the Great Barrier Reef at Green Island, and in a first for our region, has been also been fitted with a satellite tracking device.
After making a full recovery from 'floaters disease' under the care of the Cairns Turtle Rehabilitation Centre, the once critically ill turtle was released into the waters of Green Island by CTRC volunteers with the assistance of Great Adventures.
Quicksilver Group Managing Director, Tony Baker said "Green Island is a natural habitat for turtles and Great Adventures is pleased to assist with the wonderful work by CTRC a-not-for-profit community organisation. Their work is vital in assisting sick and injured turtles back into the wild and donations from companies such as ourselves and the wider community are vital to making sure these turtles find a way home."

Fitzroy Island Resort - Fitzroy Island Resort News Feed
Wednesday, June 16, 2010
Meet Australia's newest island resort...

Located just 4km from the mainland of Cairns, the Fitzroy Island Resort, after much anticipation, will open its doors on the 25th June 2010.
The new Fitzroy Island Hunt Resort is a magnificent world class resort carefully designed to complement the spectacular natural setting of this Great Barrier Reef Island while truly indulging resort guests.
Fitzroy Island Resort is an oasis within this idyllic paradise, indulging every whim of guests seeking a truly memorable tropical island experience.
Accommodation includes luxury ocean-view apartments, rainforest-view hotel rooms, and Beachfront Suites with amazing Opening Special Rates from $130 per night!
The island has a myriad of tourist activities, from snorkelling and diving right off the beach, to national park walks, fishing, sea kayaking and a variety of dining options.


Daily departures are available from Cairns.
Call Cairns Info for booking enquiries: 1800 663 396

Poseidon Cruises - Poseidon Cruises News Feed
Wednesday, June 16, 2010
Saturday June 12th was a great day to be out in the Agincourt Reefs, with multiple sightings of Minke Whales on board POSEIDON. The first encounter
was with a solitary whale while at the dive site on Light Reef, and most of the passengers were able to enjoy an in-water experience with the curious
animal while it circled the snorkellers close up, enabling Poseidon's photographer to obtain several great shots. See image below.
When Poseidon reluctantly left the whale and moved on to the next site, passengers and crew were rewarded by having three more whales circle the
boat during lunch, resulting in great top-side photo opportunities.
Poseidon is one of only 3 day boats permitted to conduct in-water snorkelling with Dwarf Minke Whales, and now that they have "arrived" at the
Agincourt Reefs, many more encounters can be expected.

Reef Magic - Whale Watching News Feed
Wednesday, June 02, 2010
Reef Magic are happy to announce we will be operating our Whale Watching Tours again this season. Below is a basic outline of how the tours will operate.
Planned Operating Dates:
Commencement Date: Monday 19th July 2010
Last Tour Date: Monday 30th August 2010
It's normally a shorter season this far north due to the warmer waters but last season we were able to run the tours for 6 weeks straight with almost 100% sightings apart from 1 day.
The start and finish dates are subject to change and dependant on whale activity.
We may commence earlier to run for longer however this is the date range we are predicting.
Call Travstar for more info

Whats Hot!
Travel Tools
Whats Hot!