Accommodation Specials!





Reef House Resort & Spa Luxury Resort opposite beautiful Palm Cove Beach.
STAY 4 PAY 3
Includes:
- Bottle of Sparkling
- Brigadiers Punch at Twilight
- Wi-Fi and DVD library
- Late 1pm check out

PALM COVE


Based on 4 night stay - Brigadier Room
Stay between now and 31/March/2019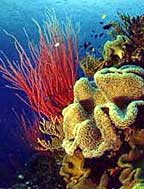 Reef & Kuranda 2 Day Experience 2 reef destinations in 1 day on the fabulous Evolution vessel. Visit Kuranda on famous Skyrail and Kuranda Train and explore the village in the Rainforest.
Tour Combo SAVE $56!
- Famous Skyrail Cableway
- Evolution premium reef cruise
- 2 Outer Reef locations
- Snorkel gear
- Scenic Kuranda train
- Free time in Kuranda
& more..


DEPARTS DAILY


Stay between now and 31/March/2019





Tropical Reef & Rainforest 5 nights at Bay Village with 3 most popular reef & rainforest full day tours.
EXCELLENT VALUE!
- 5 Nights in a Studio
- Breakfast daily
- 5 Hours internet
- Evolution Outer Reef Cruise
- Daintree Rainforest Tour
- Crocodile River Cruise
- Kuranda Train & Skyrail

5 NIGHT PACKAGE
SAVE $636

Stay between now and 31/March/2019





The Cairns Getaway Package is an ideal option for those who simply want to escape for a short break to the beautiful tropical north.
4 NIGHT PACKAGE
- The Hotel Cairns
- Full Breakfast Daily
- Green Island Day trip
- Glass Bottom Boat or
- or Snorkel gear
- Kuranda Train & Skyrail

CAIRNS CITY
SAVE $319

Stay between now and 31/March/2019





4 Night Tropical Indulgence offers a complete city experience with a 5 star sailing daytrip to Michaelmas Cay including bubbly, cheese & crackers on the way home.
FUN ESCAPE - GREAT LOCATION
- 4 Nights VIP Shangri-La
- Horizon Club Breakfast daily
- Sunset Drinks & canapes daily
- Complimentary refreshments
- Ocean Spirit Michaelmas Cay day
- Semi-Submarine Coral Viewing
- Wine, cheese & crackers on sail home


SAVE $886


Stay between now and 31/March/2019





Vision luxury apartments perfectly located on the Cairns Esplanade. Short stroll along boardwalk to famous Cairns Swimming Lagoon, Restaurants & Marina.
7 NIGHT FAMILY FUN
-Green Island Day Trip
-Snorkel or Glass Bottom Boat
-Kuranda Train & Skyrail
-Fully Equipped Gym
-Lap Pool
-Spa & Sauna
-BBQ Area

SAVE $781


2 Adults & 2 Children - 7 night stay - 2 bedroom apartment


Stay between now and 31/March/2019
Cairns Tourism News

Tourism News Feed

Poseidon Cruises - Poseidon Cruises News Feed
Tuesday, August 31, 2010
ONE of the world's leading experts on coral reef conservation has described the Agincourt system off Port Douglas on the Great Barrier Reef as the best reef he has ever seen.
Dr Rod Salm, director of Transforming Coral Reef Conservation, visited Agincourt last week and said it had bounced back remarkably since his last visit nearly 40 years ago.
"As a conservation scientist, my focus is discovering aspects that demonstrate resilience to climate change and I found a great deal of evidence that the coral at Agincourt are in a very positive state," Dr Salm said.
"In fact, the corals from the top of the reef down to a depth of five metres were as healthy and vibrant as I've seen anywhere with good colour, no disease and active growth."
Dr Salm, who was in Port Douglas last week for a major meeting on coral reef conservation, said the last time he saw Agincourt it had been damaged by Crown of Thorns starfish.
"In 1973, I worked with a group studying the COTS phenomenon," he said.
"My strong memories of Agincourt during that trip were a great deal of dead corals in the wake of the starfish plague.
"It is hard to say why the reef is so healthy based on a quick visit of the mass tourism kind, but two things were very clear.
"The water quality seemed very good and there were good quantities of herbivores, like parrotfishes and surgeon fishes, that were browsing and scraping away the bare rock surfaces, keeping down the algae (which compete with corals) and conditioning the substrate for coral settlement."
Dr Salm said the management system implemented by the Great Barrier Reef Marine Park Authority was working well.
"The GBR is very well managed compared to most other places, but I do understand from informed colleagues that the inshore reefs are really suffering badly from agricultural run-off.," he said.
"The Agincourt reef is a clear indication that 'no take' or green zones work to protect reef fishes.
"We saw an impressive number of fishes, particularly those that are normally rare because they are fished out, like the red or bohar snapper, parrotfishes and groupers."
Dr Salm said the Quicksilver pontoon was an impressive demonstration of mass tourism.
"I have seen mass tourism but none anywhere near the quantity at Agincourt managed by Quicksilver," he said.
"I thought the Quicksilver management of the people they took out and the whole concept of the platform was really an effective way to manage the many people wanting to get out there and focus the effort on one area."

Green Island Resort - Green Island Resort News Feed
Monday, August 30, 2010
Green Island Resort has welcomed Andy Greub as the new Executive Chef to the Island.

Heading up a talented kitchen brigade of 19 including chefs and stewards, one of the first objectives of joining the Resort was to initiate and create a different seasonal menu every evening. Not just specials, but an entire new menu, which allows and incorporates the diverse strengths of the Island chefs. The menus are designed to be creative, beautiful and appetizing and have a wow factor of a lasting memory of the guest's time on the Island.

Andy Greub, Executive Chef said, "I have always enjoyed coming to Green Island and the wonderful surrounds of the Great Barrier Reef. I believe that our local produce and seafood are all at our doorstep and we will bring those local flavours to the menu. Our International and Australian visitors want to experience the regional foods and I will be adapting a modern Australian cuisine with local fresh produce as the key menu selections."

Working with a local company, Australian Tropical Foods has provided Greub a direct link to the Tablelands to source local produce along with purchasing meats from a local butcher.

Greub is a classically trained French Chef from Switzerland and arrived in Cairns in 1982. Having worked with several leading hotels he has since 1997 worked at TAFE and then in 2005 commenced with the now called Skill 360 teaching, training and qualifying apprentices and chefs.

Green Island Resort - Green Island Resort News Feed
Monday, August 30, 2010
Two local animal welfare charities have received a boost with some much-needed funds
thanks to the recent Green Island Beach Volleyball charity event held during the annual Great
Adventures Green Island Family Day.
The charity Green Island Beach Volleyball challenge, with 96 players from 16 competing
teams, raised $1840 for the Young Animal Protection Society (YAPS) and the Cairns Turtle
Rehabilitation Centre (CTRC), each receiving $920.
Sponsored by Great Adventures and Green Island Resort with the support of Cairns Indoor
Sports, players receive free travel to Green Island with their registration fees donated to the
charities.
"Both of these animal charities are well deserving community organisations and we're very
pleased to be able to support the great work they do," said Megan Bell, Quicksilver Group
spokeswoman.
CTRC recently released the region's first satellite tracked turtle, "Matilda" on Green Island, a
significant turtle habitat, and will be able to use the funds to feed turtles currently in their
care.
In addition to the funds, The Quicksilver Group has also laundered and donated around 30
towels from lost property, which YAPS will use for animal care.

Alamanda Palm Cove - Alamanda by Lancemore News Feed
Friday, August 13, 2010
Angsana Resort & Spa, recently announced as a finalist in three categories of the HM awards for Accommodation Excellence. Angsana is up for Best Regional Resort; Best Hotel Day Spa in Australia.

Dunk Island Resort - Dunk Island Resort News Feed
Friday, August 13, 2010
Dunk Island has been nominated for the highly coveted World Travel Awards under the category of: Australasia's leading Family Resort.
Whats Hot!
Travel Tools
Whats Hot!