Accommodation Specials!





Reef House Resort & Spa Luxury Resort opposite beautiful Palm Cove Beach.
STAY 4 PAY 3
Includes:
- Bottle of Sparkling
- Brigadiers Punch at Twilight
- Wi-Fi and DVD library
- Late 1pm check out

PALM COVE


Based on 4 night stay - Brigadier Room
Stay between now and 31/March/2019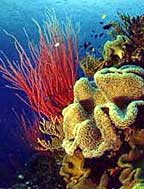 Reef & Kuranda 2 Day Experience 2 reef destinations in 1 day on the fabulous Evolution vessel. Visit Kuranda on famous Skyrail and Kuranda Train and explore the village in the Rainforest.
Tour Combo SAVE $56!
- Famous Skyrail Cableway
- Evolution premium reef cruise
- 2 Outer Reef locations
- Snorkel gear
- Scenic Kuranda train
- Free time in Kuranda
& more..


DEPARTS DAILY


Stay between now and 31/March/2019





Tropical Reef & Rainforest 5 nights at Bay Village with 3 most popular reef & rainforest full day tours.
EXCELLENT VALUE!
- 5 Nights in a Studio
- Breakfast daily
- 5 Hours internet
- Evolution Outer Reef Cruise
- Daintree Rainforest Tour
- Crocodile River Cruise
- Kuranda Train & Skyrail

5 NIGHT PACKAGE
SAVE $636

Stay between now and 31/March/2019





The Cairns Getaway Package is an ideal option for those who simply want to escape for a short break to the beautiful tropical north.
4 NIGHT PACKAGE
- The Hotel Cairns
- Full Breakfast Daily
- Green Island Day trip
- Glass Bottom Boat or
- or Snorkel gear
- Kuranda Train & Skyrail

CAIRNS CITY
SAVE $319

Stay between now and 31/March/2019





4 Night Tropical Indulgence offers a complete city experience with a 5 star sailing daytrip to Michaelmas Cay including bubbly, cheese & crackers on the way home.
FUN ESCAPE - GREAT LOCATION
- 4 Nights VIP Shangri-La
- Horizon Club Breakfast daily
- Sunset Drinks & canapes daily
- Complimentary refreshments
- Ocean Spirit Michaelmas Cay day
- Semi-Submarine Coral Viewing
- Wine, cheese & crackers on sail home


SAVE $886


Stay between now and 31/March/2019





Vision luxury apartments perfectly located on the Cairns Esplanade. Short stroll along boardwalk to famous Cairns Swimming Lagoon, Restaurants & Marina.
7 NIGHT FAMILY FUN
-Green Island Day Trip
-Snorkel or Glass Bottom Boat
-Kuranda Train & Skyrail
-Fully Equipped Gym
-Lap Pool
-Spa & Sauna
-BBQ Area

SAVE $781


2 Adults & 2 Children - 7 night stay - 2 bedroom apartment


Stay between now and 31/March/2019
Cairns Tourism News

Tourism News Feed

Poseidon Cruises - Poseidon Cruises News Feed
Tuesday, September 28, 2010
Poseidon was very happy to have played host last Wednesday to actress/filmmaker and environmentalist Daryl Hannah with her colleagues from her recently-completed permaculture course, (including her Manager, family, leading Permaculture trainer Darren Doherty and Richard Branson's nephew Ned RocknRoll).
Daryl, who has been diving all over the world for almost 40 years enjoyed 2 Certified dives and over 1 hour of Snorkelling at 3 different sites at the Agincourt Ribbon Reefs.
Daryl enjoyed meeting Poseidon's Crew Marine Biologist Herold Prins and Master PADI Instructor Heidi Taylor, co founder of Ocean Clean-up organisation Tangaroa Blue. She gave a very interesting talk to passengers as they travelled home with a very clear message about how people can make a difference in their choices they make everyday.
Daryl was the Key Note speaker at the Gala Dinner for Australian Permaculture 2010 Convergence in Kuranda last Saturday. Please see attached photo of Daryl, Herold and Heidi and remember you can find us on Facebook for daily updates and fantastic underwater photos.
Have a great day! From the Team at Poseidon and The Reef Adventure Centre. Port Douglas Australia

Santa Maria - Santa Maria News Feed
Saturday, September 18, 2010
It is with regret that we have to inform you that the Santa Maria -3 Day/2 Night trips will no longer be operating as of the 4th of October 2010. All tours will proceed as scheduled on Mondays and Fridays through that date, which means…..
There are still 4 trips remaining before the beautiful 'ole girl will stop sailing…and...there are currently a few spots still available on each departure, beginning Mon, 20 Sept. Her final voyage will be on 1-3 October, so please contact us for those last minute bookings before the opportunity is gone.
Please note that Coral Sea Dreaming will continue operating with its regularly scheduled 2 day/1 night charters, departing on Tuesdays, Thursdays, and Saturdays.
We know that the Santa Maria will be sorely missed, as she is so unique and has been a Cairns icon for the past 15 yrs.


Green Island Resort - Green Island Resort News Feed
Wednesday, September 15, 2010
A stylish soft refurbishment of Green Island Resort's beautiful Island Suites has begun, designed to enhance guest experiences with a whole new level of luxury. Available in King (17 rooms) or twin double bed (19 rooms) configurations, all 36 suites have now received new bedding mattresses. The soft furnishings of the staged refurbishment program are scheduled for completion by April 2011. A luxurious soft refurbishment of the resort's ten premium Reef Suites has already been completed.

Quicksilver Group - Wavedancer Low Isles News Feed
Wednesday, September 15, 2010
It was a historic day as four generations of the Lone Family visited Low Isles to remember the past and celebrate their family's history on this beautiful Great Barrier Reef island.
Aged from 86 years to infants, the highlight of the Lone family's recent Mossman reunion was sailing on Quicksilver's Wavedancer to Low Isles, where family patriarch Ernie Lone retired as head lighthouse keeper in 1985.
Ernie Lone, now 86, was one of Australia's longest serving lighthouse keepers having served continuously on various Queensland lighthouses from 1956 until his retirement in 1985.
Speaking of his father, John Lone said, "Dad first served on Low Isles in 1960 and again as head light keeper from 1967 until his retirement from the Commonwealth Lighthouse Service in 1985. During this time he was awarded the OAM for his service to the lighthouse service whilst serving on Low Isles. In the late 1970s in his position as head light keeper he was instrumental in the granting of approval for Jim and Jo Wallace to commence a tour operation from Port Douglas to Low Isles with the "M.V. Martin Cash" which later led to the Quicksilver catamaran operation. In those days all visitors to the island required the specific permission of the head light keeper. My sister and I also lived on Low Isles in 1960 and did our schooling there by correspondence."
Tony Baker, Quicksilver Group Managing Director said "What a wonderful story about this family's history and connection with the idyllic coral cay of Low Isles. This was Quicksilver's first destination in 1979 and we look forward to welcoming the Lone family back to a special place they called home for many years."
Ernie Lone returned to Low Isles many times with his children and in later years the children returned with their children. Ernie Lone last visited Low Isles in 2000 when he and his late wife were invited to officially open the island's Heritage Walk.
The landmark lighthouse has greeted guests since 1878 and became automated in 1993. Low Isles and its historic lighthouse have both been declared Commonwealth Heritage listed.

Green Island Resort - Green Island Resort News Feed
Wednesday, September 15, 2010
The Belgium Davis Cup Tennis team swapped racquets for snorkels when they travelled on Great Adventures to Green Island on Sunday. Enjoying the warm tropical weather the players and the team enjoyed snorkelling and coral viewing on the glass bottom boat.
Tony Baker, Quicksilver Group, Managing Director said " While their focus is on the Davis Cup this weekend, it is great to see the players also taking time out from their practice to enjoy the reef, one of the many wonders that Cairns and the region have to offer."
Whats Hot!
Travel Tools
Whats Hot!