Accommodation Specials!





Reef House Resort & Spa Luxury Resort opposite beautiful Palm Cove Beach.
STAY 4 PAY 3
Includes:
- Bottle of Sparkling
- Brigadiers Punch at Twilight
- Wi-Fi and DVD library
- Late 1pm check out

PALM COVE


Based on 4 night stay - Brigadier Room
Stay between now and 31/March/2019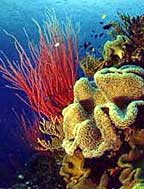 Reef & Kuranda 2 Day Experience 2 reef destinations in 1 day on the fabulous Evolution vessel. Visit Kuranda on famous Skyrail and Kuranda Train and explore the village in the Rainforest.
Tour Combo SAVE $56!
- Famous Skyrail Cableway
- Evolution premium reef cruise
- 2 Outer Reef locations
- Snorkel gear
- Scenic Kuranda train
- Free time in Kuranda
& more..


DEPARTS DAILY


Stay between now and 31/March/2019





Tropical Reef & Rainforest 5 nights at Bay Village with 3 most popular reef & rainforest full day tours.
EXCELLENT VALUE!
- 5 Nights in a Studio
- Breakfast daily
- 5 Hours internet
- Evolution Outer Reef Cruise
- Daintree Rainforest Tour
- Crocodile River Cruise
- Kuranda Train & Skyrail

5 NIGHT PACKAGE
SAVE $636

Stay between now and 31/March/2019





The Cairns Getaway Package is an ideal option for those who simply want to escape for a short break to the beautiful tropical north.
4 NIGHT PACKAGE
- The Hotel Cairns
- Full Breakfast Daily
- Green Island Day trip
- Glass Bottom Boat or
- or Snorkel gear
- Kuranda Train & Skyrail

CAIRNS CITY
SAVE $319

Stay between now and 31/March/2019





4 Night Tropical Indulgence offers a complete city experience with a 5 star sailing daytrip to Michaelmas Cay including bubbly, cheese & crackers on the way home.
FUN ESCAPE - GREAT LOCATION
- 4 Nights VIP Shangri-La
- Horizon Club Breakfast daily
- Sunset Drinks & canapes daily
- Complimentary refreshments
- Ocean Spirit Michaelmas Cay day
- Semi-Submarine Coral Viewing
- Wine, cheese & crackers on sail home


SAVE $886


Stay between now and 31/March/2019





Vision luxury apartments perfectly located on the Cairns Esplanade. Short stroll along boardwalk to famous Cairns Swimming Lagoon, Restaurants & Marina.
7 NIGHT FAMILY FUN
-Green Island Day Trip
-Snorkel or Glass Bottom Boat
-Kuranda Train & Skyrail
-Fully Equipped Gym
-Lap Pool
-Spa & Sauna
-BBQ Area

SAVE $781


2 Adults & 2 Children - 7 night stay - 2 bedroom apartment


Stay between now and 31/March/2019
Cairns Tourism News

Tourism News Feed

Dunk Island Resort - Dunk Island Resort News Feed
Wednesday, October 20, 2010
The Great Barrier Reef's most beautiful rainforest island resort, Dunk Island, has been named Australasia's Leading Family Resort at the World Travel Awards Asia & Australasia ceremony held in Delhi, India, on 14th October 2010.
The award was accepted from Graham E Cooke (World Travel Awards Founder) on our behalf by elite gymnast and Commonwealth Games TV presenter Stephanie Moorhouse.
Founded in 1993 and described by The Wall Street Journal as the 'Oscars' of the travel and tourism industry, the World Travel Awards are recognised globally by the hospitality industry as the foremost acknowledgement of excellence in product and service. This year, 185,000 industry professionals participated in the voting process which is both monitored and independently audited.
The popular Tropical North Queensland property won the accolade from a field of finalists consisting of the prestigious St Regis Bora Bora Resort in French Polynesia, Sonaisali Island Resort Fiji, and fellow Queenslanders Hayman Island Resort and Paradise Resort Gold Coast.
Hideaway Resorts, operators of Dunk Island Resort and Bedarra Island Resort, are about to reveal details of a multi-million dollar upgrade and enhancement program.
Rupert Greenhough, chairman of Hideaway Resorts, said that the program would unlock the full potential of Dunk Island Resort and that the World Travel Award indicated the property was well positioned to capitalise on the momentum as it demonstrated the was highly regarded by international and domestic sales agents.
"We're honoured to win this award and delighted that an iconic Tropical North Queensland property won against such strong interstate and indeed international competition. It demonstrates how popular our tropical island resorts continue to be in that the award is voted by national and international sales agents who are, in the end, customer driven. The award also recognises the collective effort of the Dunk Island Resort team – it's a richly deserved accolade for the island's staff and management," he said.
Dunk Island Resort is currently undertaking a raft of initiatives in readiness for the upgrade program, including providing WiFi connectivity throughout the resort's common areas and pool environs as well as being the first in Australia to introduce 3G iPads for guests to use anywhere on the resort. The resort has just taken delivery of 4 new catamarans and a water trampoline, and is set to add other major activity assets as part of the planned upgrade in the coming months.
Jeff Gillies, Tourism Queensland regional director Tropics and Great Barrier Reef, said the award was well deserved recognition for the staff, management and new owners of the Dunk Island Resort.
"Both Dunk Island Resort and the Tropical North Queensland region have a strong history of delivering excellence in facilities and service and the region is an idyllic family destination. Natural wonders, friendly Queensland culture, quality, safety and reliability are the backbone of the region's success and it is fantastic to see this award come to the Dunk Island team as reward for their focus on the visitor experience," he said.
CEO of Tourism Tropical North Queensland Rob Giason said "The Great Barrier Reef is part of the environmental heritage of the next generation, and Dunk Island Resort, on one of the islands of the Great Barrier Reef, offers families amazing holiday experiences. I congratulate Dunk Island Resort on creating world class family oriented resort facilities, and a well deserved win in the World Travel Awards."

Poseidon Cruises - Poseidon Cruises News Feed
Monday, October 11, 2010
POSEIDON OUTER REEF CRUISES & LOW ISLES SAILAWAY, finalists at the inaugural Port Douglas Tourism Awards were very pleased to be awarded as the overall winners in their categories.
Poseidon winner for the "Best Reef Experience".

Sailaway winner as the "Best Eco Tourism Product".

Uniquely, the nominated businesses did not have to enter themselves into the competition as with many other industry awards. Each business simply had to offer a level of service that enthused a customer so much that they said, "well done" with a vote from Port Douglas visitors coming in from all around the world.
Peter & Barbara Wright, Steve & Katrina Edmondson thank and congratulate their fantastic teams, who deliver more than expected every day.

Attention to detail with personal care and attention make an experience to the Great Barrier Reef a quality impression for visitors who have chosen to make Tropical North Queensland their preferred destination with happy memories.

From the Team at Poseidon and Sailaway
Port Douglas
Australia


Tjapukai Aboriginal Cultural Park - Tjapukai by Day News Feed
Saturday, October 02, 2010
Bzz and excitement is currently running through Tjapukai Aboriginal Cultural Park as from Monday, 1st November 2010 Tjapukai by Day will have 2 new presentations as part of its itinerary. There will also be changes to how the current History Film is viewed.
The History Film will no longer be part of the standard itinerary and will not be shown in the theatre up on the big screen. It will now be added as a display in the Magic Space, for anyone wanting to view the film they can simply sit down and view it at their leisure.
This theatre is making room for the installation of a brand new state of the art audio visual feast. The ceiling will be replaced with a "twinkling starry night sky", offering guests the opportunity to learn how to play the didgeridoo and then treated to a live contemporary didgeridoo performance. This performance will be combined with iconic images of our stunning region being projected up onto the large screen. Visitors will experience flights over the Great Barrier Reef, exploration into the rainforest and the stark contrast of North West Queensland's raw and rugged outback.
The other new development to the Tjapukai by Day itinerary will take place down in the Cultural Village. Visitors will have the opportunity to sit up close and personal with cultural presenters to hear a presentation on a very important part of their culture, hunting. Presenters will talk about and show different hunting tools and methods that The Bama (the people of the rainforest) used. They will also touch on and demonstrate the use of natural ochres, what they are, where they are found and how they are used.
This cultural presentation will then lead straight into the existing bush food presentation and then boomerang and spear throwing. Tjapukai by Day will still take 3 hours to complete and will not upset any existing full day schedules.
Whats Hot!
Travel Tools
Whats Hot!