Accommodation Specials!





Reef House Resort & Spa Luxury Resort opposite beautiful Palm Cove Beach.
STAY 4 PAY 3
Includes:
- Bottle of Sparkling
- Brigadiers Punch at Twilight
- Wi-Fi and DVD library
- Late 1pm check out

PALM COVE


Based on 4 night stay - Brigadier Room
Stay between now and 31/March/2019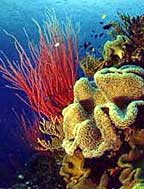 Reef & Kuranda 2 Day Experience 2 reef destinations in 1 day on the fabulous Evolution vessel. Visit Kuranda on famous Skyrail and Kuranda Train and explore the village in the Rainforest.
Tour Combo SAVE $56!
- Famous Skyrail Cableway
- Evolution premium reef cruise
- 2 Outer Reef locations
- Snorkel gear
- Scenic Kuranda train
- Free time in Kuranda
& more..


DEPARTS DAILY


Stay between now and 31/March/2019





Tropical Reef & Rainforest 5 nights at Bay Village with 3 most popular reef & rainforest full day tours.
EXCELLENT VALUE!
- 5 Nights in a Studio
- Breakfast daily
- 5 Hours internet
- Evolution Outer Reef Cruise
- Daintree Rainforest Tour
- Crocodile River Cruise
- Kuranda Train & Skyrail

5 NIGHT PACKAGE
SAVE $636

Stay between now and 31/March/2019





The Cairns Getaway Package is an ideal option for those who simply want to escape for a short break to the beautiful tropical north.
4 NIGHT PACKAGE
- The Hotel Cairns
- Full Breakfast Daily
- Green Island Day trip
- Glass Bottom Boat or
- or Snorkel gear
- Kuranda Train & Skyrail

CAIRNS CITY
SAVE $319

Stay between now and 31/March/2019





4 Night Tropical Indulgence offers a complete city experience with a 5 star sailing daytrip to Michaelmas Cay including bubbly, cheese & crackers on the way home.
FUN ESCAPE - GREAT LOCATION
- 4 Nights VIP Shangri-La
- Horizon Club Breakfast daily
- Sunset Drinks & canapes daily
- Complimentary refreshments
- Ocean Spirit Michaelmas Cay day
- Semi-Submarine Coral Viewing
- Wine, cheese & crackers on sail home


SAVE $886


Stay between now and 31/March/2019





Vision luxury apartments perfectly located on the Cairns Esplanade. Short stroll along boardwalk to famous Cairns Swimming Lagoon, Restaurants & Marina.
7 NIGHT FAMILY FUN
-Green Island Day Trip
-Snorkel or Glass Bottom Boat
-Kuranda Train & Skyrail
-Fully Equipped Gym
-Lap Pool
-Spa & Sauna
-BBQ Area

SAVE $781


2 Adults & 2 Children - 7 night stay - 2 bedroom apartment


Stay between now and 31/March/2019
Cairns Tourism News

Tourism News Feed

Great Adventures - Green Island Discovery News Feed
Friday, December 03, 2010
Congratulations to the Seawalker @ Green Island team on their outstanding milestone of reaching 100,000 Seawalkers since starting these unique underwater tours on Green Island some 7 ½ years ago. The lucky 100,000th Seawalker, Koichi from Japan celebrated on Green Island with the Seawalker crew.
Guests travelling with Great Adventures to Green Island can join in this fun underwater tour, a unique and memorable way for guests to see the Great Barrier Reef. Seawalker is a great diving alternative and also gives non-swimmers the opportunity to experience this underwater environment in safety and comfort.
Seawalker's helmet sits comfortably on the shoulders of swimmers, keeping their heads dry and enabling them to interact with friends and family while underwater. There is no equipment to operate, guests will always be standing on the ground (sea floor) with instructors nearby at all times.

Quicksilver Group - Quicksilver Outer Reef News Feed
Friday, December 03, 2010
The results are in and over a two-year period, Quicksilver has achieved an outstanding 11% reduction in energy consumption kilowatt hours, equating to 43 tonnes reduction in the company's carbon footprint.
Quicksilver Environment and Compliance Manager, Doug Baird, said the result highlights how our own actions, no matter how small they may seem, can make great contributions to benefit our environment, while also making good sense financially.
As a Climate Action accredited company dedicated to environmental sustainability and the health of the Great Barrier Reef, Quicksilver undertakes regular audits to measure and make adaptations toward emissions reduction. This has resulted not only in the significant reduction of CO2 in our environment, but also financial benefits through energy cost savings.
"Pro-active responses have included measures as simple as turning off equipment power points not in use, changing to more energy efficient lighting, through to biodiesel fuel trials and the choice of vessel for the day's outer reef cruise service depending on passenger loadings."
"Our Sustainability Committee, consisting of representatives across all departments including catering, engineering workshop, marine operations, coach fleet operations and administration, are to be congratulated for championing these initiatives."
Another major response to environmental sustainability and climate action initiatives was the re-engining of Quicksilver's flagship wavepiercer Quicksilver VIII with new generation engines resulting in a 20% reduction in the vessel's emissions.
Quicksilver was one of the first companies to be certified by Ecotourism Australia's Climate Action Program and has been certified as a "Climate Action Innovator".

Green Island Resort - Green Island Resort News Feed
Friday, December 03, 2010
Congratulations to Green Island Resort Activities Officer, Sid Scott, who was recently jointly awarded the "Best Employee Award" at the 2010 Australian Hotels Association Awards for Excellence. Sid also won this award in the 2009 Queensland Hotels Association Awards for Excellence.
As Activities Officer, Sid is an active and highly visible face of the Resort's guest services and daily operations. An accredited Eco Guide, Sid has managed the resort's Activities Program and Guest Education including conducting daily Fish Feeding Presentation, hosting Sunset Drinks, Stargazing / Astronomy sessions, Guided Night Walk Tours. He is also involved in nature and wildlife monitoring liaising with the island National Parks Ranger.
Sid's background on Green Island is unique having spent a lot of his life and childhood on Green Island. His family has owned and run the Marineland Melanesia Crocodile Habitat and Aquarium on Green Island since 1972.

Quicksilver Group - Wavedancer Low Isles News Feed
Friday, December 03, 2010
Quicksilver was pleased to host "Honeymoon Testers" Mark and Denise Duffield-Thomas for a trip to Low Isles aboard Wavedancer recently. As winners of the Irish publication Runaway Bride and Groom competition, they have travelled the world testing the best honeymoon destinations and in the process have broken the world record of saying "I do" over 85 times!

Great Adventures - Green Island Discovery News Feed
Friday, December 03, 2010
A bevy of bathing beauties from the Miss China Pageant enjoyed a day on Green Island and the Outer Reef with Great Adventures recently, as did many of the crew enjoy hosting for their activities!.
Whats Hot!
Travel Tools
Whats Hot!