Accommodation Specials!





Reef House Resort & Spa Luxury Resort opposite beautiful Palm Cove Beach.
STAY 4 PAY 3
Includes:
- Bottle of Sparkling
- Brigadiers Punch at Twilight
- Wi-Fi and DVD library
- Late 1pm check out

PALM COVE


Based on 4 night stay - Brigadier Room
Stay between now and 31/March/2019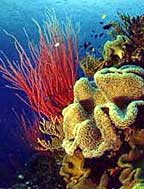 Reef & Kuranda 2 Day Experience 2 reef destinations in 1 day on the fabulous Evolution vessel. Visit Kuranda on famous Skyrail and Kuranda Train and explore the village in the Rainforest.
Tour Combo SAVE $56!
- Famous Skyrail Cableway
- Evolution premium reef cruise
- 2 Outer Reef locations
- Snorkel gear
- Scenic Kuranda train
- Free time in Kuranda
& more..


DEPARTS DAILY


Stay between now and 31/March/2019





Tropical Reef & Rainforest 5 nights at Bay Village with 3 most popular reef & rainforest full day tours.
EXCELLENT VALUE!
- 5 Nights in a Studio
- Breakfast daily
- 5 Hours internet
- Evolution Outer Reef Cruise
- Daintree Rainforest Tour
- Crocodile River Cruise
- Kuranda Train & Skyrail

5 NIGHT PACKAGE
SAVE $636

Stay between now and 31/March/2019





The Cairns Getaway Package is an ideal option for those who simply want to escape for a short break to the beautiful tropical north.
4 NIGHT PACKAGE
- The Hotel Cairns
- Full Breakfast Daily
- Green Island Day trip
- Glass Bottom Boat or
- or Snorkel gear
- Kuranda Train & Skyrail

CAIRNS CITY
SAVE $319

Stay between now and 31/March/2019





4 Night Tropical Indulgence offers a complete city experience with a 5 star sailing daytrip to Michaelmas Cay including bubbly, cheese & crackers on the way home.
FUN ESCAPE - GREAT LOCATION
- 4 Nights VIP Shangri-La
- Horizon Club Breakfast daily
- Sunset Drinks & canapes daily
- Complimentary refreshments
- Ocean Spirit Michaelmas Cay day
- Semi-Submarine Coral Viewing
- Wine, cheese & crackers on sail home


SAVE $886


Stay between now and 31/March/2019





Vision luxury apartments perfectly located on the Cairns Esplanade. Short stroll along boardwalk to famous Cairns Swimming Lagoon, Restaurants & Marina.
7 NIGHT FAMILY FUN
-Green Island Day Trip
-Snorkel or Glass Bottom Boat
-Kuranda Train & Skyrail
-Fully Equipped Gym
-Lap Pool
-Spa & Sauna
-BBQ Area

SAVE $781


2 Adults & 2 Children - 7 night stay - 2 bedroom apartment


Stay between now and 31/March/2019
Cairns Tourism News

Tourism News Feed

Piermonde 1302 - Piermonde 1302 News Feed
Friday, January 21, 2011
The Australian Newspaper called our office yesterday and spoke with Kim about the perceived flooding in TNQ.

The article was published today. Here is the link:

Queensland Tourism Back In Business



Daintree Eco Lodge & Spa - Daintree Eco Lodge & Spa News Feed
Tuesday, January 18, 2011
Daintree Eco Lodge & Spa was chosen to be part of this once in a lifetime experience.
Tune in to be part of the 90 million audience in 145 countires with episodes showing in America 18 - 21 Jan and in Australia 19 - 21 and Sunday 23 on Channel 10 at 7.30pm.
The episodes will be jam-packed as 700 hours of filming is to be condensed to 4 one hour shows. To date, no announcements of which of the 179 Australian tourism partners will be featured.
Whilst the TV shows are very important it is amazing to think the on-ine audience for the promotions will ultimately dwarf the number of TV viewers. It has been confirmed Daintree Eco Lodge & Spa will feature on the Oprah website which receives 59 million hits per month.

Daintree Eco Lodge & Spa - Daintree Eco Lodge & Spa News Feed
Monday, January 10, 2011
This is yesterday - and today is even better! The view is towards the mouth of the Daintree River. It is a warm, balmy, tropical 31 degrees - contrary to media reports of dismal weather, endless rain and flooding.
Daintree and tropical north Queensland region is the "best place to be on the east coast of Australia next week" according to the Bureau of Meteorolgy.
Flooded areas of Rockhampton and Bundaburg region are more than 1,000 kilomtres south of Daintree. Contrary to media reports.
So, it is business as usual... the weather is conducive to relaxing, taking time out and being in awe of the rainforest in its glory, listening to the cascading waterfall and babbling stream , with some serious rejuvenating and pampering spa and wellbeing treatments, savouring the delicious meals and taking some precious time out in preparation for the year ahead.

Fitzroy Island Resort - Fitzroy Island Resort News Feed
Thursday, January 06, 2011
MENTAL AS ANYTHING ARE PLAYING AT FOXY'S BAR ON FITZROY ISLAND
SATURDAY 5TH FEBRUARY 2011

ARIA HALL OF FAME INDUCTEES
A popular urban myth concerns a group of art students who passed themselves off as a band in order to con the local publican into giving them a gig in exchange for free beer. The deception worked better than intended, and the group came to be known as Mental as Anything. Nearly two decades later, they are still irritating the public with their highly listenable, idiosyncratic brand of garage pop.
A self-explanatory single to reflect their success, The Nips Are Getting Bigger, rose through the charts as did their fundamental understanding of the old adage that 'for every action there is a reaction'. Ahead lay a very lengthy pub crawl which only the accomplished could survive.
Don't miss the legendary band in an iconic venue! Book your tickets now!
Special Guest DJ PAPA STANLEY will be spinning the sounds for the evening
PIG ON THE SPIT AVAILABLE FOR THE NIGHT
Whats Hot!
Travel Tools
Whats Hot!