Accommodation Specials!





Reef House Resort & Spa Luxury Resort opposite beautiful Palm Cove Beach.
STAY 4 PAY 3
Includes:
- Bottle of Sparkling
- Brigadiers Punch at Twilight
- Wi-Fi and DVD library
- Late 1pm check out

PALM COVE


Based on 4 night stay - Brigadier Room
Stay between now and 31/March/2019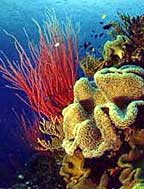 Reef & Kuranda 2 Day Experience 2 reef destinations in 1 day on the fabulous Evolution vessel. Visit Kuranda on famous Skyrail and Kuranda Train and explore the village in the Rainforest.
Tour Combo SAVE $56!
- Famous Skyrail Cableway
- Evolution premium reef cruise
- 2 Outer Reef locations
- Snorkel gear
- Scenic Kuranda train
- Free time in Kuranda
& more..


DEPARTS DAILY


Stay between now and 31/March/2019





Tropical Reef & Rainforest 5 nights at Bay Village with 3 most popular reef & rainforest full day tours.
EXCELLENT VALUE!
- 5 Nights in a Studio
- Breakfast daily
- 5 Hours internet
- Evolution Outer Reef Cruise
- Daintree Rainforest Tour
- Crocodile River Cruise
- Kuranda Train & Skyrail

5 NIGHT PACKAGE
SAVE $636

Stay between now and 31/March/2019





The Cairns Getaway Package is an ideal option for those who simply want to escape for a short break to the beautiful tropical north.
4 NIGHT PACKAGE
- The Hotel Cairns
- Full Breakfast Daily
- Green Island Day trip
- Glass Bottom Boat or
- or Snorkel gear
- Kuranda Train & Skyrail

CAIRNS CITY
SAVE $319

Stay between now and 31/March/2019





4 Night Tropical Indulgence offers a complete city experience with a 5 star sailing daytrip to Michaelmas Cay including bubbly, cheese & crackers on the way home.
FUN ESCAPE - GREAT LOCATION
- 4 Nights VIP Shangri-La
- Horizon Club Breakfast daily
- Sunset Drinks & canapes daily
- Complimentary refreshments
- Ocean Spirit Michaelmas Cay day
- Semi-Submarine Coral Viewing
- Wine, cheese & crackers on sail home


SAVE $886


Stay between now and 31/March/2019





Vision luxury apartments perfectly located on the Cairns Esplanade. Short stroll along boardwalk to famous Cairns Swimming Lagoon, Restaurants & Marina.
7 NIGHT FAMILY FUN
-Green Island Day Trip
-Snorkel or Glass Bottom Boat
-Kuranda Train & Skyrail
-Fully Equipped Gym
-Lap Pool
-Spa & Sauna
-BBQ Area

SAVE $781


2 Adults & 2 Children - 7 night stay - 2 bedroom apartment


Stay between now and 31/March/2019
Cairns Tourism News

Tourism News Feed

Jungle Adventures Cape Trib - Jungle Canopy Surfing News Feed
Friday, April 15, 2011
Free ferry trips across the Daintree River will be offered during the Easter holidays, encouraging locals to take advantage of the attractions that exist right on their doorstep.
Thanks to Cairns Regional Council, the ferry service will waive all crossing fees for the duration of the holidays, as part of an economic stimulus package to get local tourism moving.
Council has recently completed significant works to improve access north of the Daintree, including upgrades to the Cooper Creek and Mason Creek river crossings – both designed to cope with a one-in-five-year rain event – and Melelee Bridge.
In addition, a $360,000 upgrade was last year carried out on The Switchback area on the Bloomfield end of the Cape Tribulation Bloomfield Road. This work included laying reinforced concrete to assist with traction and to quickly disperse rainfall run-off.
"This is an opportunity for Cairns residents to get out and explore their own backyard," Mayor Val Schier said.
"Council has put a lot of work into improvements north of the river and we would love for people to see first hand what we've done to make the experience more enjoyable.
"We live in one of the most spectacular regions in the world – why not load the family into the car and see our stunning rainforests, beaches and attractions?
"We also hope tourists will take advantage of this opportunity to enjoy what the northern parts of our region have to offer."
Division 10 Councillor Julia Leu, who welcomed the good news, said she hoped people would visit the Daintree and think about what they would like to see next time.
"I'm pleased that Council has agreed with this request," Cr Leu said.
"We are currently in the process of developing a Daintree Gateway Master Plan and we are looking for public input.
"This is the perfect opportunity to visit this truly amazing part of our region, which contains world heritage-listed rainforest, and have some input into its future."
The free ferry service will run from 6am on Saturday, April 16, to midnight on Monday, May 2. Tickets will still need to be obtained from the ticket booth.
Existing concession card holders will have access to a priority lane to avoid delays.
Whats Hot!
Travel Tools
Whats Hot!