Accommodation Specials!





Reef House Resort & Spa Luxury Resort opposite beautiful Palm Cove Beach.
STAY 4 PAY 3
Includes:
- Bottle of Sparkling
- Brigadiers Punch at Twilight
- Wi-Fi and DVD library
- Late 1pm check out

PALM COVE


Based on 4 night stay - Brigadier Room
Stay between now and 31/March/2019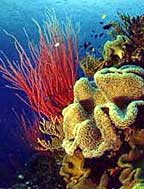 Reef & Kuranda 2 Day Experience 2 reef destinations in 1 day on the fabulous Evolution vessel. Visit Kuranda on famous Skyrail and Kuranda Train and explore the village in the Rainforest.
Tour Combo SAVE $56!
- Famous Skyrail Cableway
- Evolution premium reef cruise
- 2 Outer Reef locations
- Snorkel gear
- Scenic Kuranda train
- Free time in Kuranda
& more..


DEPARTS DAILY


Stay between now and 31/March/2019





Tropical Reef & Rainforest 5 nights at Bay Village with 3 most popular reef & rainforest full day tours.
EXCELLENT VALUE!
- 5 Nights in a Studio
- Breakfast daily
- 5 Hours internet
- Evolution Outer Reef Cruise
- Daintree Rainforest Tour
- Crocodile River Cruise
- Kuranda Train & Skyrail

5 NIGHT PACKAGE
SAVE $636

Stay between now and 31/March/2019





The Cairns Getaway Package is an ideal option for those who simply want to escape for a short break to the beautiful tropical north.
4 NIGHT PACKAGE
- The Hotel Cairns
- Full Breakfast Daily
- Green Island Day trip
- Glass Bottom Boat or
- or Snorkel gear
- Kuranda Train & Skyrail

CAIRNS CITY
SAVE $319

Stay between now and 31/March/2019





4 Night Tropical Indulgence offers a complete city experience with a 5 star sailing daytrip to Michaelmas Cay including bubbly, cheese & crackers on the way home.
FUN ESCAPE - GREAT LOCATION
- 4 Nights VIP Shangri-La
- Horizon Club Breakfast daily
- Sunset Drinks & canapes daily
- Complimentary refreshments
- Ocean Spirit Michaelmas Cay day
- Semi-Submarine Coral Viewing
- Wine, cheese & crackers on sail home


SAVE $886


Stay between now and 31/March/2019





Vision luxury apartments perfectly located on the Cairns Esplanade. Short stroll along boardwalk to famous Cairns Swimming Lagoon, Restaurants & Marina.
7 NIGHT FAMILY FUN
-Green Island Day Trip
-Snorkel or Glass Bottom Boat
-Kuranda Train & Skyrail
-Fully Equipped Gym
-Lap Pool
-Spa & Sauna
-BBQ Area

SAVE $781


2 Adults & 2 Children - 7 night stay - 2 bedroom apartment


Stay between now and 31/March/2019
Cairns Tourism News

Tourism News Feed

Poseidon Cruises - Poseidon Cruises News Feed
Monday, May 30, 2011
What a wonderful time of year to be visiting Port Douglas! Visitors to our region are being thrilled with amazing encounters with these fabulous
creatures. Passengers on board Poseidon are spending time in the water with Dwarf Minke Whales. A record 14,000 Humpback Whales are heading up the coast this year to breed and some boats have spotted small herds already.
The Minke's visit boats during stationary time at the mooring sites. Passengers are having the opportunity to jump in and
swim with the Minke's, having close up, personal encounters. The Minke's will stay around this region until the end of September.
As the whale season kicks in we expect to see Pods of Humpback Whales on the journey to and from Agincourt Reefs. Last year we were stopping to watch pods of up to 5 whales at a time. Whales obviously enjoy these encounters as they display playful acts of tail slapping and breaching.
If you have not been to the reef, this is the time to get out there and see these animals while the weather is great with clear water and
lots of marine activity.
Inspire the Experience!

Passions of Paradise - Passions Of Paradise News Feed
Monday, May 30, 2011
Passions of Paradise is proud to announce the official opening of our newest reef location — Long Bommie! Long Bommie is 200 meters long and offers amazing swim throughs, pristine corals and a spectacular array of marine life. Recently some of our certified divers and participants on our agents day have been the only passengers able to experience this new site. Now that our new mooring is complete we are able to give all passengers access to a truly untouched reef location! Passions now boasts two exclusive reef locations, Long Bommie and Paradise Reef along with our Michaelmas Cay destination! Passions of Paradise will have a brief ribbon cutting ceremony at Long Bommie on Wednesdays trip and complimentary champagne will be flowing on the return trip for all passengers on board!
Port Douglas Carnivale 19th-29th May
Updated: 04-Mar-2011
There's music, arts, sports, food, culture and all styles of entertainment…and absolutely every reason you need to hang out in Port Douglas!
For 10 balmy days and nights each May (May 19th - 29th 2011), the festival of Carnivale takes over the seaside resort village of Port Douglas offering a chance to flirt with life and engage in a kalidescope of free and ticketed events.
Now 18 years old, Carnivale has grown from a street fiesta to a broad program which involves the entire community.
There are family favourites like the Street Parade, the Seafood Extravaganza, the Four Mile Beach Day and the AME Bullride Spectacular. Get a taste of the tropics at the Sheraton Mirage Longest lunch, The Food, Wine & A Taste of Port Event, or eat out on Wharf street at the new Plates Of Port event. Sports lovers can play in the Port Douglas Golf Challenge held at Sea Temple Golf Club and Mirage Country Club, or catch the action in the Exemplar Clipper Cup regatta.

It's still early days and many events dates are yet to be confirmed. The following events for the 2011 programme are confirmed.
19th May: Carnivale Club Comedy Night at Sugar Wharf
20th May: Sheraton Mirage Longest Lunch
20th May: Carnivale Street Parade
20th May: Opening Gala at Sugar Wharf
21st May: Exemplar Clipper Cup
21st May: Airing of the Quilts
21st May: Bulls Masters T20 Games
21st May: Food, Wine and a Taste of Port
22nd May: Wildlife Wonderland
22nd May: Exemplar Clipper Cup
22nd May: Seafood Extravaganza
22nd May: Port Douglas Carnivale Market Day
22nd May: Airing of the Quilts
23rd May: Port Douglas Golf Challenge Perpetual Trophy
24th May: Port Douglas Golf Challenge Perpetual Trophy
25th May: Fashion Retailers Showcase and Wine Tasting at the Sugar Wharf
26th May: Neil Murray Live in Concert at the Clink Theatre
27th May: Food Fight and Wharf St Food Fair
28th May: Four Mile Beach Day
28th May: Exemplar Clipper Cup
28th May: Daintree Station Bullride Spectacular
28th May: Douglas Songwriters Challenge Grand Finale at Carnivale Club
28th May: Palates of Port
28th May: Theatre Sports Competition at the Clink
29th May: Port Douglas Carnivale Market Day
29th May: Exemplar Clipper Cup
29th May: RRR Mountain Bike Challenge
29th May: Coral Coast Triathlon
29th May: Greaat Barrier Reef Ocean Challenge

Last year, Port Douglas welcomed thousands visitors from Australia and overseas who partied with the locals of the village under the clear blue skies of May and found, as those who live there already know, there is much to celebrate here.
Carnivale Facts:
Getting there: Qantas, Virgin Blue and Jetstar have daily flights to Cairns. Express Chauffer Coaches offer transfers between Cairns and Port Douglas.

www.portdouglasinfo.com
will be happy to arrange your accommodation and transfers. Skysafari can arrange helicopter transfers from Cairns to Port Douglas.
Further info:
Port Douglas Carnivale, (May 19th - 29th 2011), Email: info@carnivale.com.au Web: www.carnivale.com.au

Coral Coast Triathlon 29th May
Updated: 04-Mar-2011
CORAL COAST TRIATHLON

The Coral Coast Triathlon is a tradition in Tropical North Queensland that will join the Challenge Cairns festival of events for the first time in 2011. Taking place the weekend prior on the 28th-29th May 2011, the Coral Coast Triathlon starts and finishes in the paradise of Port Douglas with a course featuring Four Mile Beach. Olympic, Sprint and Enticer distance options will be available for both individuals and teams.



Elandra Mission Beach - Elandra Mission Beach News Feed
Thursday, May 05, 2011
Food & Wine
In line with our fine dining ethos, The Elandra will host the incredibly popular "Taste of The Tropics" food and cooking experience featuring Australia's most recognized practitioners of high cuisine Chefs Alastair McLeod, Manu Fieldel and Miguel Maestres.
Miguel, is no stranger to The Elandra. He filmed his Lifestyle Food Channel "Tropical Kitchen" show on our pool deck in 2009. His event will commence on 18th May 2011.
There are options of a 4 day stay at The Elandra which includes accommodation, 3 initimate cooking experiences/ master class with the celebrity chef including the infamous Gala Dinner, an arrival dinner, one gourmet meal per day as part of the cooking events, a la carte breakfast daily, exotic fruit farm tour and transfers to and from Cairns Airport.
Time:

18 May 2011 2:00 PM to 22 May 2011 10:00 AM

Ticket Price:

$1500 per person twin share

Sea Change Apartments - Sea Change Trinity Beach News Feed
Thursday, May 05, 2011
According to a poll run in The Cairns Post Trinity Beach is the stretch of sand and waves that is voted as the region's top beach. The poll was run in October 2010 and comes as no surprise to us here at travstar.com.

Locals and visitors favour the idyllic beach for its calm waters.

Clifton Beach was voted as the region's second favourite beach with 28 per cent of votes, and Kewarra Beach was a distant third.


"Cairns is the perfect city for merry revellers, passionate divers and adrenalin junkies, offering booming nightlife and heart-pounding adventure amid a vibrant, tropical setting," TripAdvisor spokeswoman Emma O'Boyle said.

"This friendly Queensland city of 130,000 is a gateway to the Great Barrier Reef, Daintree National Park, Cape Tribulation, Cooktown and the rest of Cape York Peninsula."


Lizard Island Resort - Lizard Island Resort News Feed
Wednesday, May 04, 2011
Lizard Island – Australia's most northerly island resort on the Great Barrier Reef has undergone a soft refurbishment to reflect the beauty and surroundings of its location.
The refurbishment, completed by interior architects Pike Withers, sees a fresh look for the Lodge Bar and Osprey.s Restaurant, plus new furnishings for the Anchor Bay Suites and Sunset Point Villas.
The refurbishment is aimed at significantly improving the guest experience and reflecting the beauty of Lizard Island.s location, a rugged yet beautiful 1,000-hectare island sitting right on the Great Barrier Reef, fringed with colourful coral reefs.
The Lodge Bar and lounge have been transformed with the introduction of a brighter and more modern palette to recapture the crisp and vibrant atmosphere, creating relaxed yet sophisticated interiors. Natural materials such as stone and timber are used throughout to create warmth and character, set against a backdrop of clean white with splashes of colour.
Osprey.s Restaurant has been fitted out with a series of comfortable banquettes in vibrant blue fabrics for more relaxed dining while looking out over the reef, while a blue, white and aqua feature tile has been introduced to the rear wall. The Lodge Bar has also been enhanced with new modern furniture and low height credenzas and bookshelves.
Lizard Island.s guest rooms have also been upgraded with the Sunset Point Villas and the Anchor Bay Suites refurbished with new furniture and striking colour palettes. Set in a broad sweeping arc along Anchor Bay, within easy reach of Osprey.s Restaurant and the Lodge Bar, the Anchor Bay Suites deliver breathtaking views and a pathway down to the beach.
A key feature of the interior design is the seamless blend of indoors and out, thanks to an elegant and spacious open plan, with large verandah and daybed. The Anchor Bay Suites have been re-furbished with soft aqua, turquoise and coral colour tones, with the daybeds and armchairs re-upholstered in strong marine colours. New furniture has been introduced, with coffee tables and floor rugs, and re-upholstered lounges.
The Sunset Point Villas are set high on Sunset Ridge amidst native eucalypt trees and bushland, with filtered sea views over Anchor Bay or Sunset Beach. Offering easy access to a string of secluded beaches, each villa has a private deck with comfortable Australian timber squatter chairs and a hammock.
The Sunset Point Villas have been enhanced with big deep built-in banquettes for guests to lounge in their rooms, and a warmer colour palette of palm greens and light sandy colours, reflecting the barefoot elegance of these rooms. American oak veneer is used throughout to introduce some warmth, while new Spanish Crema Maroc stone is used in the bathrooms, with new showers and vanities.
Robyn Pontynen, General Manager of Lizard Island, said: "This has been a significant project for us and we are delighted with the end result. Lizard Island now has a fresh, new look that accurately reflects the beauty of its surroundings here on the Great Barrier Reef."
Award winning and a constant favourite in the world.s "best. lists, Lizard Island is located right on the spectacular Great Barrier Reef. An idyllic retreat fringed with pristine coral reefs, crystal clear waters and 24 powdery white beaches, it offers the postcard perfect setting for an Australian island holiday.
Lizard Island boasts unrivalled dive sites and snorkelling with myriad corals, fish, clams and sharks to entertain. Divers can mix with green sea turtles and giant clownfish, and snorkellers are rewarded for little effort with 100-year-old giant clam gardens just moments from Lizard.s beaches.
Offering guests exceptional fresh gourmet cuisine from new Executive Chef Mark Jensen, guests can enjoy a candlelit dinner on the verandah of Osprey.s Restaurant overlooking the beach or a more intimate private dining experience – sand under foot, stars up above with a 7-course degustation menu on the beach.
Whats Hot!
Travel Tools
Whats Hot!