Accommodation Specials!





Reef House Resort & Spa Luxury Resort opposite beautiful Palm Cove Beach.
STAY 4 PAY 3
Includes:
- Bottle of Sparkling
- Brigadiers Punch at Twilight
- Wi-Fi and DVD library
- Late 1pm check out

PALM COVE


Based on 4 night stay - Brigadier Room
Stay between now and 31/March/2019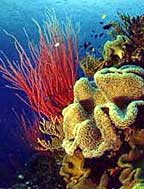 Reef & Kuranda 2 Day Experience 2 reef destinations in 1 day on the fabulous Evolution vessel. Visit Kuranda on famous Skyrail and Kuranda Train and explore the village in the Rainforest.
Tour Combo SAVE $56!
- Famous Skyrail Cableway
- Evolution premium reef cruise
- 2 Outer Reef locations
- Snorkel gear
- Scenic Kuranda train
- Free time in Kuranda
& more..


DEPARTS DAILY


Stay between now and 31/March/2019





Tropical Reef & Rainforest 5 nights at Bay Village with 3 most popular reef & rainforest full day tours.
EXCELLENT VALUE!
- 5 Nights in a Studio
- Breakfast daily
- 5 Hours internet
- Evolution Outer Reef Cruise
- Daintree Rainforest Tour
- Crocodile River Cruise
- Kuranda Train & Skyrail

5 NIGHT PACKAGE
SAVE $636

Stay between now and 31/March/2019





The Cairns Getaway Package is an ideal option for those who simply want to escape for a short break to the beautiful tropical north.
4 NIGHT PACKAGE
- The Hotel Cairns
- Full Breakfast Daily
- Green Island Day trip
- Glass Bottom Boat or
- or Snorkel gear
- Kuranda Train & Skyrail

CAIRNS CITY
SAVE $319

Stay between now and 31/March/2019





4 Night Tropical Indulgence offers a complete city experience with a 5 star sailing daytrip to Michaelmas Cay including bubbly, cheese & crackers on the way home.
FUN ESCAPE - GREAT LOCATION
- 4 Nights VIP Shangri-La
- Horizon Club Breakfast daily
- Sunset Drinks & canapes daily
- Complimentary refreshments
- Ocean Spirit Michaelmas Cay day
- Semi-Submarine Coral Viewing
- Wine, cheese & crackers on sail home


SAVE $886


Stay between now and 31/March/2019





Vision luxury apartments perfectly located on the Cairns Esplanade. Short stroll along boardwalk to famous Cairns Swimming Lagoon, Restaurants & Marina.
7 NIGHT FAMILY FUN
-Green Island Day Trip
-Snorkel or Glass Bottom Boat
-Kuranda Train & Skyrail
-Fully Equipped Gym
-Lap Pool
-Spa & Sauna
-BBQ Area

SAVE $781


2 Adults & 2 Children - 7 night stay - 2 bedroom apartment


Stay between now and 31/March/2019
Cairns Tourism News

Tourism News Feed

Poseidon Cruises - Poseidon Cruises News Feed
Thursday, November 24, 2011
Two Port Douglas men, including local business and sports identity Steve Mulqueen, had been fishing on board a 5.5m recreational vessel when a wave swamped the boat near Pratt Rock, northeast of Port Douglas, about 4.30am on Saturday.
Yesterday, owner of commercial dive boat Poseidon, Peter Wright, said the dramatic rescue operation began after an orange flare was spotted about 10am."We often recover debris & other floating bits and pieces, but never live people," he said.
The men got into trouble when a freak wave came over the back of their boat, and it was then hit by a second wave which forced them to abandon ship. The men grabbed life jackets and flares before they jumped clear. Mr Wright was on board when Poseidon skipper, Richard Taylor, spotted what he thought was an orange smoke signal, off to the starboard side, about 22 nautical miles off Port Douglas.
"After going toward the smoke for a few miles, two men were sighted hanging on to a large red Esky in the water," Mr Wright said. Both men were wearing life jackets and appeared fairly calm. "They were quite cold, given they'd been in the water in just a T-shirt and shorts," he said. "It was very fortunate they had the foresight to grab the flares container. They didn't require medical attention so they stayed on the boat and we gave them a good feed and hot shower until we arrived back at 4.30pm."
The two men involved in the ocean rescue were not available yesterday. However, the wife of one of the men told The Cairns Post her husband was healthy and in good spirits and had thanked the crew of Poseidon for their actions.

Cairns Queenslander - Cairns Queenslander News Feed
Friday, November 04, 2011
The multi - million dollar new look and upgrade to the Cairns Queenslander Apartments has commenced. The property upgrade taking place will have no impact on existing guest services and facilities, as this building is separated by land title from the Cairns Queenslander's most popular room type's the Hibiscus Suites and Two Bedroom Apartments which remain open for business. Entrance and reception for the Cairns Queenslander has been relocated to 22 Diggers Street, (corner of Digger & Charles Streets). Throughout this exciting development Cairns Queenslander Apts will continue to service it's guests with affordable self-catering accommodation and excellent dining options at Diggers Restaurant. The New look Cairns Queenslander Apartments & New Restaurant opening June 2012.
Whats Hot!
Travel Tools
Whats Hot!