Accommodation Specials!





Reef House Resort & Spa Luxury Resort opposite beautiful Palm Cove Beach.
STAY 4 PAY 3
Includes:
- Bottle of Sparkling
- Brigadiers Punch at Twilight
- Wi-Fi and DVD library
- Late 1pm check out

PALM COVE


Based on 4 night stay - Brigadier Room
Stay between now and 31/March/2019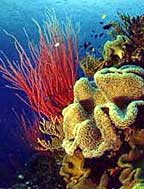 Reef & Kuranda 2 Day Experience 2 reef destinations in 1 day on the fabulous Evolution vessel. Visit Kuranda on famous Skyrail and Kuranda Train and explore the village in the Rainforest.
Tour Combo SAVE $56!
- Famous Skyrail Cableway
- Evolution premium reef cruise
- 2 Outer Reef locations
- Snorkel gear
- Scenic Kuranda train
- Free time in Kuranda
& more..


DEPARTS DAILY


Stay between now and 31/March/2019





Tropical Reef & Rainforest 5 nights at Bay Village with 3 most popular reef & rainforest full day tours.
EXCELLENT VALUE!
- 5 Nights in a Studio
- Breakfast daily
- 5 Hours internet
- Evolution Outer Reef Cruise
- Daintree Rainforest Tour
- Crocodile River Cruise
- Kuranda Train & Skyrail

5 NIGHT PACKAGE
SAVE $636

Stay between now and 31/March/2019





The Cairns Getaway Package is an ideal option for those who simply want to escape for a short break to the beautiful tropical north.
4 NIGHT PACKAGE
- The Hotel Cairns
- Full Breakfast Daily
- Green Island Day trip
- Glass Bottom Boat or
- or Snorkel gear
- Kuranda Train & Skyrail

CAIRNS CITY
SAVE $319

Stay between now and 31/March/2019





4 Night Tropical Indulgence offers a complete city experience with a 5 star sailing daytrip to Michaelmas Cay including bubbly, cheese & crackers on the way home.
FUN ESCAPE - GREAT LOCATION
- 4 Nights VIP Shangri-La
- Horizon Club Breakfast daily
- Sunset Drinks & canapes daily
- Complimentary refreshments
- Ocean Spirit Michaelmas Cay day
- Semi-Submarine Coral Viewing
- Wine, cheese & crackers on sail home


SAVE $886


Stay between now and 31/March/2019





Vision luxury apartments perfectly located on the Cairns Esplanade. Short stroll along boardwalk to famous Cairns Swimming Lagoon, Restaurants & Marina.
7 NIGHT FAMILY FUN
-Green Island Day Trip
-Snorkel or Glass Bottom Boat
-Kuranda Train & Skyrail
-Fully Equipped Gym
-Lap Pool
-Spa & Sauna
-BBQ Area

SAVE $781


2 Adults & 2 Children - 7 night stay - 2 bedroom apartment


Stay between now and 31/March/2019
Cairns Tourism News

Tourism News Feed

Sunlover Reef Cruises - Sunlover Reef Cruises News Feed
Friday, June 14, 2013
Sunlover Reef Cruises is excited to announce that our large semi-submersible has made its way back out to the Moore Reef pontoon, and brings with it a $225,000 suite of new improvements and upgrades.
The semi-submersible arrived late this afternoon, and after a few last minute checks is fully operational for tomorrow's (Friday, the 14th June) Moore Reef Sunlover guests.
Chief Engineer Lyall Quaife said that "from an operational perspective the semi-sub has been fitted with two new fuel injected engines allowing for an increase of power and reduction in emissions, and a new state-of-the-art bow thruster to enhance control and manoeuvrability around the sensitive coral reef".
Another key focus of the improvements was in relation to passenger comfort and viewing ability, and this was achieved through "upgrades to the air-conditioning, and highly polished large curved windows which give unsurpassed viewing experience". Sunlover Reef Cruises would like to thank all of our valued suppliers for their support through this period.
The Semi-Sub has a completely new sound system and includes a dedicated guide on board every trip that explains all about the coral reef systems and the animals that inhabit the area. Cruise close to the corals to get a fish's eye view,.
Sunlover Semi-Submersible Features
21 metres long, 4.8 metres wide

Holds 47 guests and 2 crew

Floor to ceiling 4cm thick acrylic windows

Trips last approx. 20 minutes

Fully air conditioned

Poseidon Cruises - Poseidon Cruises News Feed
Thursday, June 13, 2013
What a wonderful time of year to be visiting Port Douglas! Passengers on board Poseidon on the 11th June, have been fortunate to experience the Minke Whale Magic first hand. Poseidon has a rare Swim with Minke Whale permit and this was a text book encounter after careful briefing of passengers and strict control on the swim float line. Careful rotation of all snorkellers kept the Minke's curiosity and interest in human observation. All snorkellers on board Poseidon had the thrill of a lifetime when at the first site of the day at the Agincourt Ribbon Reefs, a 5 meter Dwarf Minke Whale came up to the boat. All passengers were able to view this awesome creature from a Minke float line. The Minke did a multitude of passes over a period of an hour, performing belly rolls as it passed, within meters of the snorkellers. Poseidon reluctantly departing to the second reef site and were welcomed by yet another Minke Whale slightly larger than the first. It glided ever so close to the snorkelers. The response from Poseidon's guests was a combination of silent awe to shouts of joy! Truly a life changing experience! This was an amazing encounter giving passengers plenty of opportunity to get up close and personal. Passengers even managed to view these inquisitive creatures from the top deck as it swam past the boat, while others remained in the water.
Whats Hot!
Travel Tools
Whats Hot!