Accommodation Specials!





Reef House Resort & Spa Luxury Resort opposite beautiful Palm Cove Beach.
STAY 4 PAY 3
Includes:
- Bottle of Sparkling
- Brigadiers Punch at Twilight
- Wi-Fi and DVD library
- Late 1pm check out

PALM COVE


Based on 4 night stay - Brigadier Room
Stay between now and 31/March/2019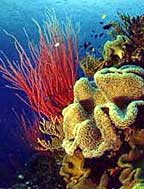 Reef & Kuranda 2 Day Experience 2 reef destinations in 1 day on the fabulous Evolution vessel. Visit Kuranda on famous Skyrail and Kuranda Train and explore the village in the Rainforest.
Tour Combo SAVE $56!
- Famous Skyrail Cableway
- Evolution premium reef cruise
- 2 Outer Reef locations
- Snorkel gear
- Scenic Kuranda train
- Free time in Kuranda
& more..


DEPARTS DAILY


Stay between now and 31/March/2019





Tropical Reef & Rainforest 5 nights at Bay Village with 3 most popular reef & rainforest full day tours.
EXCELLENT VALUE!
- 5 Nights in a Studio
- Breakfast daily
- 5 Hours internet
- Evolution Outer Reef Cruise
- Daintree Rainforest Tour
- Crocodile River Cruise
- Kuranda Train & Skyrail

5 NIGHT PACKAGE
SAVE $636

Stay between now and 31/March/2019





The Cairns Getaway Package is an ideal option for those who simply want to escape for a short break to the beautiful tropical north.
4 NIGHT PACKAGE
- The Hotel Cairns
- Full Breakfast Daily
- Green Island Day trip
- Glass Bottom Boat or
- or Snorkel gear
- Kuranda Train & Skyrail

CAIRNS CITY
SAVE $319

Stay between now and 31/March/2019





4 Night Tropical Indulgence offers a complete city experience with a 5 star sailing daytrip to Michaelmas Cay including bubbly, cheese & crackers on the way home.
FUN ESCAPE - GREAT LOCATION
- 4 Nights VIP Shangri-La
- Horizon Club Breakfast daily
- Sunset Drinks & canapes daily
- Complimentary refreshments
- Ocean Spirit Michaelmas Cay day
- Semi-Submarine Coral Viewing
- Wine, cheese & crackers on sail home


SAVE $886


Stay between now and 31/March/2019





Vision luxury apartments perfectly located on the Cairns Esplanade. Short stroll along boardwalk to famous Cairns Swimming Lagoon, Restaurants & Marina.
7 NIGHT FAMILY FUN
-Green Island Day Trip
-Snorkel or Glass Bottom Boat
-Kuranda Train & Skyrail
-Fully Equipped Gym
-Lap Pool
-Spa & Sauna
-BBQ Area

SAVE $781


2 Adults & 2 Children - 7 night stay - 2 bedroom apartment


Stay between now and 31/March/2019
Cairns Tourism News

Tourism News Feed

Spirit Of Freedom - 3 Day Cod Hole News Feed
Tuesday, June 10, 2014
Minke's Most Wanted This years Minke Whale sighting season is underway. As one of the few permitted operators to Swim With Minke Whales, Spirit of Freedom crew and passengers have been drafted to look out for 4 particular minke whales. Last year researchers and scientists successfully tagged 4 minke whales and managed to track them on their journey south. One whale was tracked over 6,000km's to the sub-antarctic. This is very exciting as it's the first time that researchers have had the opportunity to monitor minke whales other than on the Ribbon Reefs of the GBR. All photographs and video footage taken during this Minke Whale season has been asked to be donated to the Minke Whale Project http://www.minkewhaleproject.org. Spirit of Freedom is also hosting Minke Whale researchers onboard during our 3 Day Cod Hole trips to assist the Minke Whale Project in the collection of data and contribute to the continuing study of these delightful whales. Space is still available on selected departures this June/ July, or enquire for our 2015 departures.

Spirit Of Freedom - 3 Day Cod Hole News Feed
Tuesday, June 10, 2014
SoF Rocks on Trip Advisor Only 6 months into our listing, Spirit of Freedom currently ranks #9 of 114 Cairns Attractions on the popular Trip Advisor Website. Thanks a million to the contributor for this recent review...... "SOF combine outstanding diving with great service. I was left speechless not just by the diving, but by the way the crew pay such attention to every little detail, are quite strict with safety, and do all this in a way that seems effortlessly friendly and casual. After half a day on board it was like being with long-term friends..."
Whats Hot!
Travel Tools
Whats Hot!