Accommodation Specials!





PORT DOUGLAS, GREEN ISLAND & REEF 4 nights at QT Port Douglas, 3 nights on Green Island Resort & a day tour to the Great Barrier Reef with semi-submarine and snorkeling!
7 Nights in Paradise
*4 nights QT Port Douglas
*3 nights Green Island Resort
*Barrier Reef Pontoon daytrip
*Full Breakfast daily
*Ret. Green Island ferry t'fers
*Many island activities

SAVE $1575


Stay between now and 24/June/2015





3 Night Cairns Scenic Escape Stunning luxury at Pullman Cairns International - Great location
REEF + HELI + DIVE + KURANDA
-Full Breakfast daily for 2
-Free Wi-Fi
-Outer Barrier Reef daytrip
-10min Heli flight at Reef
-Introductory Dive
-Kuranda Train & Skyrail

Save $584


Stay between now and 31/March/2016





ROMANTIC REEF & RAINFOREST 6 nights at two of our best luxury resorts in North Queensland
-3 Nts Silky Oaks Lodge
-3 Nts Green Island Resort
-Full Breakfast Daily
-Outer Barrier Reef Trip
-Semi Submarine Tour
-Many activities inc. Canoes, Snorkelling etc..


Save $1059

Stay between now and 31/March/2016





Tropical Reef & Rainforest 5 nights at Bay Village with 3 most popular reef & rainforest full day tours.
EXCELLENT VALUE!
- 5 NIGHTS STUDIO
- BREAKFAST DAILY
- 5 HOURS INTERNET
- BARRIER REEF CRUISE
- DAINTREE TOUR
- CROC CRUISE
- KURANDA TRAIN
- SKYRAIL

5 NIGHT PACKAGE
SAVE $623

Stay between now and 31/March/2016





Sea Temple Palm Cove Boutique Collection One, Two, Three & Four Bedroom privately managed holiday apartments in world class Sea Temple Resort
STAY 7 PAY 5
STAY 4 PAY 3

UNBEATABLE
1,2,3 & 4 BEDROOMS

*Based on Hotel Room for 7 night stay
*Black out dates apply
Stay between now and 25/June/2015





The 4 night Tropical Treat package offers a quality Cairns experience at a fraction of the normal price.
PACKAGE INCLUDES
- 4 NIGHTS @
MERCURE HARBOURSIDE
- OCEAN VIEW ROOM
- BARRIER REEF TOUR
- INTRO DIVE/SNORKEL
- HOT AIR BALLOON FLIGHT
- KURANDA SCENIC TRAIN
- SKYRAIL CABLEWAY

4 NIGHT PACKAGE
SAVE $550

Stay between now and 31/March/2016





Floriana is a Heritage Listed Guesthouse, perfect for travellers to experience a charming original Queenslander in a great location.
Weekly Special Rate
- STUDIO ROOMS
- POOL & BBQ AREA
- FREE Wi Fi

CAIRNS ESPLANADE LOCATION


*Minimum 7 night stay
Stay between now and 31/May/2015





Cairns Ultimate Getaway 6 night package offers the ultimate in value, inclusions and relaxation. Enjoy the best that Cairns and Green Island have to offer.
CAIRNS ULTIMATE GETAWAY
-3 Nights at Shangri-La
-Kuranda Train & Skyrail
-3 Nights Green Island Resort
-Full Breakfast Daily for 2
-Barrier Reef Tour
-Tropical Island Paradise

UNBEATABLE!
SAVE $1081

Stay between now and 31/March/2016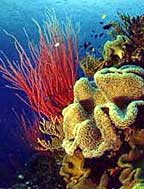 2 DAY REEF & KURANDA Explore 2 different reef destinations, followed by a rainforest experience to Kuranda on the famous Skyrail Cableway and Kuranda Train.
EXCELLENT VALUE!
- OSPREY V - 2 REEF LOCATIONS
- GLASS BOTTOM BOAT
- AWARD WINNING SKYRAIL
- KURANDA VILLAGE
- KURANDA SCENIC RAIL

GREAT BARRIER REEF
KURANDA TRAIN & SKYRAIL

Stay between now and 31/March/2016





4 Night Best of Cairns Stay in the city and experience the best of the tropics!
UNBEATABLE PRICE!
-The Hotel Cairns
-Full breakfast for 2 daily
-Hot air ballooning
-Kuranda Train & Skyrail
-Great Barrier Reef
-Intro Dive & 10 minute heli


Save $549

Stay between now and 31/March/2016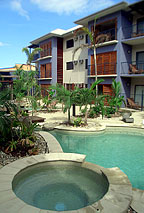 Southern Cross Atrium is ideally located close to the Train Station, Shopping Centre and only a short stroll to the marina and esplanade.
STAY 7 PAY 6
- Self catering apartments
- 3 Swimming Pools
- Gym & Sauna
- BBQ area

Save $109


*7 night stay - Studio Garden
Stay between now and 30/June/2016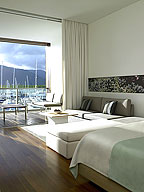 Luxury Tropical Indulgence Stay at the famous Shangri-La Hotel VIP style in a Horizon Club or Executive Suite. is an ideal short break in the beautiful tropical north.
AFTERNOON DRINKS & CANAPES
-4 nights Shangri-La
-Horizon Club or Suite
-Breakfast daily
-Afternoon drinks & canapes
-5 star sailing daytrip
-Semi-Submarine & Snorkel

SAVE $553


Stay between now and 31/March/2016
Cairns Weather
Current Weather Conditions in Cairns
Tuesday
Blue sky is on it's way! Get yourself out to the Great Barrier Reef this week.

Low 23 °C High 30 °C

6 Day Forecast
Wednesday
Another perfect day in Paradise!

Low 22 °C High 30 °C

Thursday
Another perfect day in Paradise!

Low 22 °C High 31 °C

Friday
Absolutely beautiful! Make the most of your time in Cairns today and experience some of its wonderful natural attractions..

Low 21 °C High 31 °C

Saturday
Another perfect day in Paradise!

Low 21 °C High 32 °C

Sunday
Another perfect day in Paradise!

Low 21 °C High 31 °C

Monday
Possible overnight rain. Weather will be fine during the Day. Head out to the clear tropical waters of the Great Barrier Reef.

Low 22 °C High 30 °C

Sunrise/Sunset Times in Cairns
Sunrise 6:27am
Sunset 6:05pm

General Climate Information for Cairns
Between April and September we enjoy slightly cooler temperatures with lovely clear skies. November and December are hot but perfect for diving with excellent visibility.

The wet season arrives in January but the days are generally clear. Most of the rain falls at night. The rain is like a warm shower..Theories abound about when the Wet Season will start and for how long it will last each year. The old timers generally base their predictions on the mango trees flowering? This is a time of year that the locals look forward to because the gardens and forests get a well needed drink after a hot summer.

Weather in North Queensland follows a fairly consistent pattern each year. April, May, June, July, August, September and October are the most popular times to visit with the school holiday times for Australia and New Zealand being peak times.
While it is cold in Southern Australia we are enjoying warmer weather and July, August, September and October are our driest months.
At this time of the year you can do everything and anything in the tropics. It is perfect!:
* Visit the Great Barrier Reef ( The water is still a warm 25 degrees )
* Splash about in the sunshine
* Take a road trip visiting all of the waterfalls
* Enjoy sea kayaking
* Drive to dazzling beaches
* Enjoy a beach picnic
* Hire a bike and ride through stunning mountain scenery
* Hire a boat
* Rent a bike
* Sun worshipping
* Whale Watching in July and August
* Go Kite Surfing
Between the months of November to May our temperatures are warm to hot with high humidity. Our rainfall peaks in the months of Feb, March and April and at that time nature lovers and photographers can be amazed by the awesome impact that the rainy nights has on our waterfalls and rainforest. During our rainy season visitors have an abundance of experiences to enjoy such as:
* Visit the Great Barrier Reef ( Our days are hot! )
* Plunge into the pool and stay there!
* Splash through another day of backstroking
* Hire a boat and go fishing
* Rent a bike and peddle along the esplanade
* Rent rollerblades
* Stroll the tropical botanic gardens
* Contemplate never leaving....
and if it's raining you can still enjoy excellent activities such as:
* Visiting the rainforest
* Visiting our beautiful waterfalls
* Go White water rafting
* Go ATV riding
* Browse boutiques
* Meet the locals at the brewery
* Take a cooking class
* Do some Yoga
* Go Salsa dancing at Casa de Meze
* Visit Kuranda Markets by Skyrail & Train
* Blissful spa treatments
* Go skiing at the Cable Ski Park
* Go Bungy Jumping
* Take a Food Trail tour
* Have a cocktail on the verandah
* Stay in bed for the day
* Go Jungle surfing
* Take a drive through stunning moutain scenery

See why the tropics are so tropical! and, enjoy a holiday for a fraction of the price. We generally have a late afternoon storm or wet evening but the days are clear. The rain gives us something to smile about as we say goodbye to sticky humidity and welcome the evening downpour.
Whats Hot!
Travel Tools
Whats Hot!