Tjapukai ex Port Douglas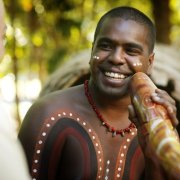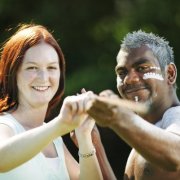 Tjapukai ex Port Douglas
Tjapukai by Day
Admission into Tjapukai
Indigenous cultural centre
FROM enquire PER PERSON
---
Inc. all levies & taxes

Tjapukai ex Port Douglas Info
Tjapukai By Day- Aboriginal Cultural Park

Tjapukai means "Rainforest"
Bama means People, thus the term "People of the Rainforest" which is often used to describe Tjapukai.
Indigenous people of the rainforest share their culture with interactive demonstrations of hunting, didgeridoo playing, bush tucker and dance.
INCLUSIONS:
Didgeridoo - A Journey (Nature's Voice Theatre)
A unique theatre show blending contemporary modern Australian music, the haunting sounds of the didgeridoo and the most stunning images of our distinctive region. (20 minute session)


Hunting Tools & Method Talk: Learn firsthand from a Tjapukai warrior how traditional tools and weapons were used 40,000 years ago by the Aboriginal people.

Magic Space: Explore the museum art space featuring authentic artefacts once used by the Tjapukai people and murals retelling the stories of the Dreamtime.


Art of My People: Discover the true meaning behind the world's oldest form of traditional art. A rare insight into the 'unwritten', diverse culture which belongs to the traditional custodians of the land. Here you will learn about varying styles of Australian Indigenous Art and the types of artistic expression used by the 'Bama' way to identify tribes, languages, dialects and geographical landscapes.


Sager Thei-um- Torres Strait Islander Dance Troupe:
Feel the beat of the drum vibrate through your body as our Torres Strait Island performers showcase the distinct cultural connection between the people, the land, wind and the sea.
"Sager Thei-um" (which means Sea Breeze Spirit) is a unique blend of music, song and dance brought to you by Tjapukai all the way from the Torres Strait Islands.


Bush Foods & Medicine Demonstration: Learn how traditional medicines and bush foods were used and consumed in ancient time.


Spear & Boomerang Throwing: Learn the correct technique to throw a returning boomerang and how to throw a spear using a traditional spear thrower.

Complimentary Face Painting: Have your face traditionally painted in the Magic Space with natural colours of the rainforest.

"Bibunbay" Kids Program: From didgeridoo playing to bush tucker, stone painting and boomerang throwing, the youngsters get special attention in this unique program for children to enjoy their Tjapukai cultural experience.

Bus Transfer Schedule:
Morning:
08.30am Departs Cairns Hotels
09.10am Tjapukai
12.30pm Back to Hotel

Afternoon:
12.30pm Departs Cairns Hotels
1.00pm Tjapukai
4.30pm Back to Hotel

Optional Extras:
Boomerang Restaurant
Stay for morning or afternoon tea, a light snack or buffet lunch in the fully licensed Boomerang Restaurant. Buffet lunch includes a welcome drink and is available from 11:30am to 2:30pm.

Retail Gallery
Authentic Aboriginal products including boomerangs, paintings, didgeridoos and artifacts are on display.


Tjapukai ex Port Douglas Rates
Need Help With Your Booking?
Our Cairns Office is open again in 2 hours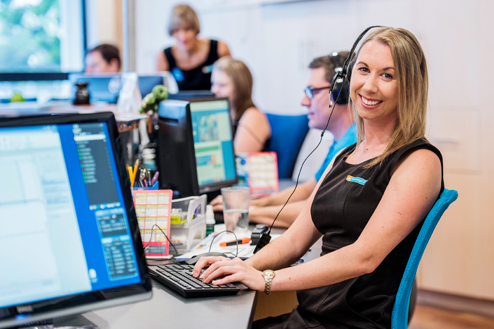 About Travstar Booking Requests
There are some things a computer can't do.
We love helping people plan their holidays and we want to make sure we get it right.
Some holiday packages can be quite complicated with multiple tours and accommodation, pick-up times and extras.
That's why every booking made through a Travstar Website is checked by our local consultants.
It takes a little bit longer to get your tickets but we want to make sure everything is going to run smoothly for you.
How long wil it take to get my tickets?
Our team are alerted to new booking requests as they come in. During office hours you can expect to have your tickets within an hour or two.
After office hours your tickets may take up to 12 hours to arrive.