Yongala Wreck & Coral Sea Expedition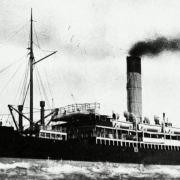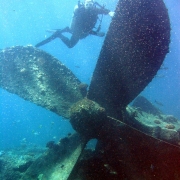 Yongala Wreck & Coral Sea Expedition
29 October - 5 November | 5 - 12 November
SS Yongala Wreck
Dramatic vertical walls of Holmes and Flinders Ree
FROM enquire PER PERSON
---
Inc. all levies & taxes

Yongala Wreck & Coral Sea Expedition Info
Yongala Wreck & Coral Sea Expedition

29th October – 5th November | 5th – 12th November 2015. This expedition combines adventure diving: SS Yongala Wreck; dramatic vertical walls of Holmes and Flinders Reef. Limited two week season with departures from Cairns and Townsville: this expedition is booked as 7 night trips. Dive back in time and into history.

Yongala Wreck & Coral Sea Expeditions featuring:
Australia's largest, most intact historic shipwreck

Yongala sank in 1911 resting 14-28m below the surface

Amazing night dives with huge bull rays

Giant Queensland Groupers and sea snakes

Holmes Reef's dramatic vertical walls rising up from 1500m (4920ft)

Explore the many tunnels & caverns dotted around the shallow sheltered lagoons

Dive sites such as Abyss and the Cathedral, circum navigate Nonki Bommie

Scan Flinders Reef spectacular walls that drop 300m (1000ft) with visibility averaging 40m+ (120ft)

Descend to gorgonian fans up to 5m wide (the Gigantus Gorgonus) and huge soft coral trees

Superior vessel stability in adverse weather conditions
7 Night: Cairns to Townsville, Dives/30

29th October – 5th November 2015. Embark Thursday 6pm at Trinity Wharf, Cairns. Steam overnight to Holmes Reef (Friday). Then onto Flinders Reef (Saturday/Sunday/Monday). Overnight to SS Yongala (Tuesday/Wednesday). Arrive Breakwater Marina, Townsville (Thursday). Disembark 8.00am.
7 Night: Townsville to Cairns, Dives/30

5th – 12th November 2015. Embark Thursday 6pm at Breakwater Marina, Townsville. Steam overnight to Yongala (Friday /Saturday). Then onto Flinders Reef (Sunday/Monday/Tuesday). Overnight to Holmes Reef (Wednesday). Arrive Trinity Wharf, Cairns (Thursday). Disembark 8.00am.
---
The wreck of the 115metre SS Yongala must be dived to be believed.
In its 103 years of immersion the wreck has attracted a myriad of hard and soft corals of truly amazing colors while super size marine life have made the wreck their home. She rests in 30 metres of water on her starboard side; the uppermost deck is at 15 metres. Diver size grouper are found under the bow and stern while turtles, bull rays, sea snakes, sharks and wrasse relentlessly roam the wreck. The non-stop action provided by this spectacular concentration of marine life is truly astonishing.
A majestic ship it once was… since the 2011 cyclone Yasi the Yongala feels like you're diving an amazing ship wreck instead just the world's best marine aquarium. 70% intact, the Yongala now has exposed some bare metal on the hull and new holes have opened giving new points of view of what a majestic ship it once was.

Lets go diving… descending through oversize giant trevally and batfish marvel at the Yongala shrouded in a myriad of marine life. At 15 metres you are level with the uppermost deck. The port hull is richly adorned with multicoloured soft coral trees, whips and sponges, gently moving with the current. Enveloped in baitfish, slowly fining above this colourful parade you see all manner of fish moving amongst this colourful haven. You sense they are oblivious to your approach and realize this is something very special. This tranquility may be broken by predatory giant trevally torpedoing through the baitfish.
Descending… across the sloping deck you see companionways and compartments crowded with fish. Purple-banded angelfish blend with purple soft corals; hundreds of yellow perch hover in the current while super size coral trout observe you glide by. Turtles and venomous sea snakes foraging for food are common sightings on the wreck
Under the bow… throngs of mangrove jack and sweetlip mingle with large estuarine cod. Moving along the sand towards the stern you are likely to see 2-metre long bull rays shadowed by schools of cobia. Large inquisitive napoleon wrasse swim by while, large chinamen and scribbled puffers peer out from under the hull. From the deck broken spars lean onto the sand, each with it's own squadron of fish tightly bunched close by. Many species of brightly coloured nudibranch can be found. Some of the most highly prized Yongala sightings include the family of shy 500-pound gropers, 2-metre shovelnose rays and large bull sharks. A school of sweetlip hovers above artifacts under the stern while photographers will be more attracted to the photogenic rudderless rudder section.

Dive Sites Include:

Holmes Reef

Nonki Bommie - Holmes Reef, Coral Sea

Amazing - Holmes Reef - Coral Sea

Flinders Reef/ Flinders Cay

Yongala Wreck
ACCOMMODATION OPTIONS:
Premium Cabin: Double or Queen bed, private bathroom and ocean views

Standard Cabin: Two single beds, private bathroom and ocean views (mid vessel)

Club Cabin: Two single bunk beds, private bathroom (mid vessel, less motion)

Budget Cabin: Two single bunk beds, shared bathroom facilities (front of vessel)
Please Note:
Yongala minimum experience: 6 ocean dives. Anyone without: 5 ocean dives in last 12 months; an Advanced certification or 15 ocean dives must complete a wreck orientation.
Guided Dives - 3 dive staff will be conducting guided dives. Divers without adequate skills may miss some dives.

Weather - If weather is not suitable for the Yongala wreck, the expedition will divert to Reef.

Flying After Diving - the surface interval between the last dive completed at 5pm and flying at 9.30am is 16.5 hours, which exceeds the DAN minimum requirement of 12 hours. An additional safety feature is that Skytrans flys below 1000ft, weather permitting.

Depth guidelines are based on the diver's experience and industry standards. The maximum recommended depth for divers with appropriate experience is 40 metres (132ft). Dives in excess of 40 metres (132ft) to a maximum of 50 metres (165ft) can only be undertaken by divers with a minimum experience of 100 dives with 25 deeper than 30 metres (100ft) including one to a depth within 3 metres of dive being undertaken.

Luggage: 25kg / 55lbs, max weight of any bag. On Fly/Dive itineraries: 25kg / 55lbs, allowance per person plus 3kg / 5.5lbs carry-on allowance, OR 10kg / 22lbs - for professional photo / video housed system. You can leave items in excess at Mike Ball office.

All itinerary details are subject to change, specific marine life cannot be guaranteed.
GREAT NEWS! All payments made to Travstar do not incur a credit card surcharge.


Yongala Wreck & Coral Sea Expedition Rates
Need Help With Your Booking?
Our Cairns Office is open again in 3 hours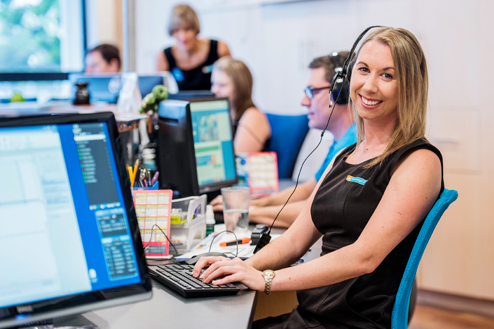 About Travstar Booking Requests
There are some things a computer can't do.
We love helping people plan their holidays and we want to make sure we get it right.
Some holiday packages can be quite complicated with multiple tours and accommodation, pick-up times and extras.
That's why every booking made through a Travstar Website is checked by our local consultants.
It takes a little bit longer to get your tickets but we want to make sure everything is going to run smoothly for you.
How long wil it take to get my tickets?
Our team are alerted to new booking requests as they come in. During office hours you can expect to have your tickets within an hour or two.
After office hours your tickets may take up to 12 hours to arrive.