Tablelands & Waterfalls - CTC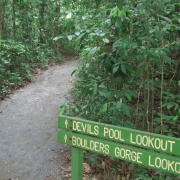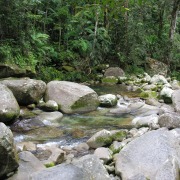 Tablelands & Waterfalls - CTC
Tablelands & Waterfalls Adventure
Best Budget Tablelands Deal!
Swim in pristine waterfalls
FROM enquire PER PERSON
---
Inc. all levies & taxes

Tablelands & Waterfalls - CTC Info
TABLELANDS AND WATERFALLS ADVENTURE:

Come with Cape Trib Connections for a fun filled day where you will see the best of the Tablelands and gain the best value out of this packed itinerary!
What makes it Great?
Explore The Tablelands
Swim in pristine, freshwater creeks
View amazing waterfalls
Spot unique wildlife
Excellent Value for money
Departures:
Departs on Tuesday & Thursday
Departs from Cairns CBD hotels only by 7:45am and returns by 7:00pm
Includes:
Local Rainforest Guide
Return Cairns hotel transfers
Babinda Boulders
Josephine Falls
Morning Tea
Millaa Millaa Falls
Malanda Environmental Park
Tree Kangaroo spotting
Atherton Tablelands
Curtain Fig Tree
Platypus Spotting
Lake Eacham
Crawfords Lookout
Additional Extras:
To keep prices down, you can buy lunch on the way OR you are welcome to bring your own.
What to Bring?
Swimming costumes & towel
Money for lunch OR a packed lunch
Walking shoes
Change of clothes and a smile!
Your Day:
Babinda Boulders:
Your day commences as you journey south of Cairns to Babinda Boulders. Babinda Boulders is a popular swimming hole and picnic area for locals and tourists, and a place of spiritual significance for Aboriginal people. Learn about the Aboriginal significance of this area before a short 1.3km, return walk to the Devil's Pool to two viewing platforms. View the creek as it cascades down a series of spectacular waterfalls, granite boulders and washpools.
Josephine Falls:
From here journey further south to Josephine Falls - a picturesque waterfall fed by rains falling on Queensland's highest mountain, Bartle Frere. A track will lead you through tropical rainforest, to viewing decks overlooking the Josephine Creek and Falls. Below the falls are several swimming holes surrounded by boulders and a popular water slide down a smooth sloping rock face between pools. Remember to bring your swimmers for a very refreshing swim only if it is safe to do so. Your Guide will decide on the day.
Millaa Millaa Falls:
Travel onto the Atherton Tablelands via the Palmerston Highway to Millaa Millaa Falls, stopping at Crawford Lookout on the way. Millaa Millaa Falls is a magnificent waterfalls surrounded by lush rainforest. The falls cascade perfectly to a pristine waterhole below where you can enjoy a refreshing swim in the cool water. It is one of the most photographed in all of Australia, so make sure you bring your camera!
Stop for lunch at Millaa Millaa or Malanda (BYO or purchase).
Malanda:
As you head into Malanda, visit the Malanda Environmental Park located on the out-skirts of Malanda. Also visit the famous Curtain Fig Tree. Here the raised platforms give you a great photo opportunity. You will go platypus spotting before arriving at Lake Eacham in the late afternoon.
Lake Eacham:
Following this will be a visit to Lake Eacham which is an extinct volcanic crater lake filled with cool, clean, crystal clear water, surrounded by 1200acres of lush tropical highland rainforest. You can enjoy a quiet swim in still water, and/or do some bird spotting or just enjoy a peaceful time here.
GREAT NEWS! All payments made to Travstar do not incur a credit card surcharge.
Guest Reviews
Very pleased with my experience
Posted By Bridget Fisher
Loved it
Loved it, got to swim.
Posted By Ker Yuan (Violet) Lee
Excellent scenery, Well worth the money
Excellent scenery, our guide was a great laugh and we even saw a platypus becuase of his knowledge. Well worth the money.
Posted By Neil Edwards
Really enjoyed this tour
Really enjoyed this tour, alot due to our awesome bus/tour guide peter.. very entertaining and funny.. loved the whole experience.. :)
Posted By Jacqui Temby
The places that we were brought to were beautiful and lots o
The places that we were brought to were beautiful and lots of fun. The guide was very cool about everything and made the entire trip very relaxing. He tried very hard to get everyone talking to each other, which created a very nice community during the course of the day. We also really liked the kangaroo steak pie at the tree kangaroo cafe.
Posted By Valts Blukis
Loved everything
Loved everything about the day
Posted By Savannah White
Tablelands & Waterfalls
Our guide (Wylie) was very informative and flexible
Posted By Michael Heaney
Thanks heaps for an awesome experience.
Our guide Peter was really great making the day a eally enjoyable one...thanks heaps for an awesome experience.
Posted By Ellie Harper
I think we could have had more of a variety for lunch.
I think we could have had more of a variety for lunch. We stopped out of town where there was no competition so we had to purchase our lunch at the Tree Kangaroo Cafe where there was not alot of variety. Should have stopped in town. Other than that the rest of the day was terrific
Posted By Donna Jones
Had a great day.
Enjoyed but a hard act to follow after Billy Tea trip but did enjoy it and had a great day.
Posted By June Armstrong
Interesting and informative tour,
Interesting and informative tour, laid-back approach was great, no rushing but still got to see all that was promised.
Posted By John Wright
A fantastic day trip
Tour guide is very friendly. it is a fantastic day trip. will recommond to friends
Posted By Janet Li
great tour
Wiley is a top bloke, great tour.
Only comment would be re the old age of the bus! Could be better!
Other than that, tour was great. WIll recommend to others.
Posted By Mark Estimada
driver was excellent
we found the tour guide driver was excellent. And his knowledge was fantastic!
Posted By Carol Jeffs
loved being able to swim along the way
Our tour guide was very knowledgeable and we loved being able to swim along the way. There were a lot of stops with a lot of variety and we really enjoyed it.
Posted By Lesley Armstrong
Fantastic day!
This was absolutely the most fantastic day. Innes the tour guide was fantastic - the best tour guide I have ever come across in all my world travels. He certainly made the day. Would have loved to go to more of the waterfalls in the area, but it was great to get to swim in some of them. Fantastic day!
Posted By Candace Lowenberg
It was a good day full of impressions
It was a good day full of impressions. The rain forest is misterious.
Posted By Maxim Zevakin
a truly unforgettable experience
Another excellent example of an outstanding tour guide. Barry was a truly magnificent guy. Very courteous, friendly and went that extra mile to make our tour of the Tablelands a truly unforgettable experience. Another bulls eye.
Posted By Mohd Nasir Sairi
Tablelands
This tour is aimed solely at backpackers. If it had not been for the tour guide I would not have enjoyed the day as much being as I was twice the age of all the others
Posted By Karen Kingbeck
Loved the waterfall waterslide
Cairns and especially the tablelands tour is the highlight of our 4 week trip up the east coast. It was such a pleasure to spend the day with our bus driver \\\"Captain Kiwi Matty\\\" as he is one of the rare breed of tour guide that still thoroughly enjoys their job and keeping his guests happy. This was the cheapest of our booked day trips and by far the best value for money. Josephine Falls is now on my top destinations list. Loved the waterfall waterslide. 10/10!
Posted By Kelly McKenzie
We enjoyed the trip very much.
We enjoyed the trip very much.
Posted By Coreli Stegink
great value for money
The tour guide was very friendly and knowledgable. He was really great and also funny. The tour experience was awesome. I would definetely recommend this tour to anyone and it was definetely a great value for money. I would definetely do it again. AAA+ for service and value for money. Justin the tour guide deserves a medal for \\\"tour guide of the yr\\\".
Posted By Garry Rusdy
Excellent, Excellent, Excellent.
This was our best tour. Mac the tour guide/driver was the best. He was a real friendly guy and he was very knowledgeable. He tailored the tour to suit his clients. Excellent, Excellent, Excellent. Real value for money too! Would do it again!
Posted By Carmen & Gratius Portelli
Tablelands & Waterfalls - CTC Rates
Need Help With Your Booking?
Our Cairns Office is open again in 4 hours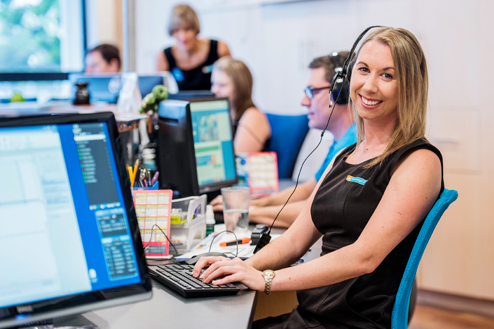 About Travstar Booking Requests
There are some things a computer can't do.
We love helping people plan their holidays and we want to make sure we get it right.
Some holiday packages can be quite complicated with multiple tours and accommodation, pick-up times and extras.
That's why every booking made through a Travstar Website is checked by our local consultants.
It takes a little bit longer to get your tickets but we want to make sure everything is going to run smoothly for you.
How long wil it take to get my tickets?
Our team are alerted to new booking requests as they come in. During office hours you can expect to have your tickets within an hour or two.
After office hours your tickets may take up to 12 hours to arrive.