5 Tours Found
We found 5 tours in the category
Duck About Tours.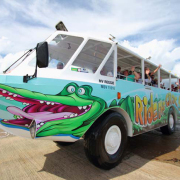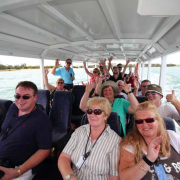 Duck About Tours.
1 Hour Tour
1 Hour Cairns Tour
Ride the ' Croc' Amphibious vehicle
Cruising Cairns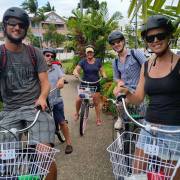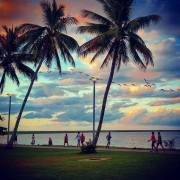 Cruising Cairns
Cairns City half day Bike Tours
A fun active way to explore Cairns
Interactive, small group tour
Cairns Big Day Out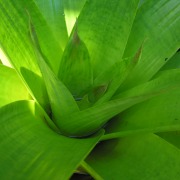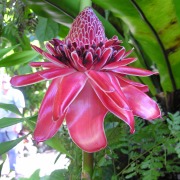 Cairns Big Day Out
Cairns City Sights and Green Island.
2 hours on Green Island
Snorkel Gear or Glass Bottom Boat
Green Island & Cairns City Sights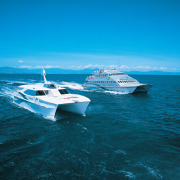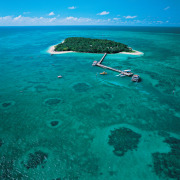 Green Island & Cairns City Sights
City Sights & Green Island in One Day!
Morning Green Island
Afternoon Cairns City Sights
Cairns City Sights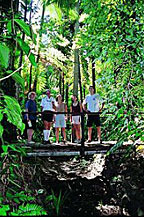 If you're wanting to explore closer to home then hop on a Cairns City sight tour and enjoy a great introduction to our tropical city and region. Cairns City, the waterways and Green Island can all easily be explored in half a day, ideal for those who are short of time also.
To view the city and understand the history of our region, jump onboard the Cairns Discovery Tours "City Sights" tour that will take you on a personalised journey through Cairns City, its history, the busy wharves and industrial areas, as well as through the beautiful Flecker Botanic Gardens. Designed to delight travellers of all ages and interests, you will see more of Cairns with your local tour guide, have the opportunity to meet some lovely people and be fabulously entertained.

Find out more:
Cairns Discovery Tours
Sunset Cruise

The Cairns Sunset Cruise tours the waterways of Trinity Inlet where you can soak in beautiful views of the waterways, mangroves and mountains. Departing daily at 5:30pm from the Cairns Marina, this 90 minute calm water cruise of Trinity Inlet will showcase the stunning natural scenery of Cairns waterways as the sun sets behind the mountains. It's the perfect opportunity to view the city from another perspective, with panoramic views all round.
Find out more:
Sunset Cruise along Trinity Inlet
Green Island

For the complete mix of land and sea, why not head out to Green Island and experience the Great Barrier Reef, just 45 minutes by ferry from Cairns. Green Island is a very unique island, at 37 acres in size, it is one of 300 sand (coral) cays on the Great Barrier Reef, but it is the only one with a rainforest. Even though Green Island is a very small island, it has played an important role in the history of Tropical North Queensland and the Great Barrier Reef region. Green Island's amazing history includes many pioneering 'world firsts', such as the introduction of the first glass bottom boat in 1937 and the first stationary underwater observatory opened in 1954. Green Island Resort is widely regarded as one of the world's most eco-sensitive tourism developments. Structurally, all resort buildings and infrastructure (e.g. boardwalks) were built with minimal vegetation clearing, in many cases the structures were built around the trees. No building extrudes above the tree canopy, therefore preserving the natural appearance of the island from the water, shoreline and air. The convenient ferry service from Cairns will allow you to tailor your day and activities to suit.
Find out more:
Harbour Cruise & Green Island
Cairns Discovery Tours & Green Island
Green Island Adventure
Big Cat Green Island