Get Active in Cape Tribulation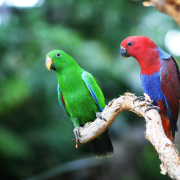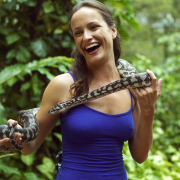 Get Active in Cape Tribulation
Get Active
Overnight in Cape Tribulation
3 exciting ativities to choose from!
FROM enquire PER PERSON
---
Inc. all levies & taxes

Get Active in Cape Tribulation Info
GET ACTIVE OVERNIGHT IN CAPE TRIBULATION
Experience an overnight adventure staying in the oldest rainforest in the world, exploring the World Heritage Daintree National Park and Cape Tribulation where the Rainforest meets the Reef and enjoy unique rainforest accommodation.
Explore World Heritage Rainforest
Mossman Gorge
Rainforest Habitat Wildlife Sanctuary
1 hour Daintree River Cruise
Overnight accommodation in Cape Tribulation at either Cape Trib Beach House or PK'S Jungle Village
Choose Jungle Surfing or Horseriding or a Jungle Night Walk
Departures: Daily
Includes return hotel transfers:
From Cairns and Northern Beaches at 7:00am returning next day at 6:30pm (approx)
From Port Douglas at 8:00am returning next day at 5:30pm (approx)
Itinerary:
06:40 Cairns City Pickups Commence
07:30 Northern Beaches Pickups Commence
08:15 Port Douglas Pickups
08:30 Rainforest Habitat
10:00 Mossman Gorge
11:00 Daintree River Cable ferry crossing
12:30 Lunch
13:00 Cape Tribulation Beach Walk
13:45 Accommodation Drop Offs/Pick Ups
15:00 – 16:00 Daintree River Wildlife Cruise
17:15 Port Douglas Drop Offs
18:00 Northern Beaches Drop Offs
18:30 Cairns City Drop Offs
Inclusions & Highlights:
Coastal Drive – Travel to Port Douglas on one of the most renowned scenic coastal roads in Australia. Have your camera ready for breath taking views.


Rainforest Habitat – 1 hour to visit the award winning Rainforest Habitat where you will venture through purpose built native habitats of some of Australia's rare, endangered and beautiful native animals. You have a chance to have morning tea with the birds (optional extra), hand feed a Kangaroo and see a Koala doing what they do best…..sleeping!


Mossman Gorge - Enjoy a brief stop (1 hour) and guided rainforest walk. See the crystal clear waters of Mossman River cascade over spectacular boulder formations amongst the lush rainforest.


Alexandra Lookout – The perfect location to view where the Daintree Rainforest, Daintree River and the Coral Sea merge into one spectacular panoramic reflection. Ideal spot for those post card photo opportunities.


Lunch Time – Only meters from Cape Tribulation Beach you will be treated to a Chef prepared lunch. Indulge in a set menu choice of local barramundi (fish), Steak and a Vegetarian option all served with a fresh garden salad & chips, daily baked bread finished off with a tropical fruit platter to share at your table. Bring your towel & swimmers for a dip in the resort pool or in the ocean (marine stingers are present during the stinger season Oct to June).


Cape Tribulation Beach – Already there for the lunch break you now have free time for a walk along the full length of the magical Cape Tribulation Bay (takes 30min unguided) or simply kick back and relax under the fringing rainforest of the Daintree where the "Rainforest meets the Reef"!


You will be dropped off to your selected Cape Trib accommodation and your tour will commence the following day.


Daintree River Wildlife Cruise – Your journey continues to the majestic Daintree River for a 1 hour Wildlife and Crocodile exploration. This is a rare location to see wildlife at play in their native habitat and retrieve knowledge and tales of the area from a local naturalist guide.


Rex Lookout – On the return trip back to Cairns, stop briefly at Rex's Lookout. A popular spot for tourist's to take scenic photos of the coast line and out to Green Island. It's also a popular spot for dare devil hang gliders to enjoy the uplifting sea breeze.
TOURS - Choose from one of 3 activities:
1. Jungle Surfing:

Jungle Surfing Canopy Tours is a must-do and exciting way to view the World Heritage listed rainforest in Cape Tribulation.
Canopy Surfing takes place up in the treetops, with five platforms linked by steel flying fox runs. The longest span is over 75m and the platforms vary in height from 2.5 - 19.5m above the ground. Each participant is attached by full body harness to the flying fox cables.
At the highest point you fly over 22m above Mason Creek, and the flight choice is yours - slow, fast or upsidedown.
Tour departure times:
Day 1 - 2:25pm or 3:35pm
Day 2 - 7:40am or 8:40am
Duration - 2 hours
Please note:
Weight restriction of 120kg

Not recommended for pregnant women

Long shorts or trousers are most comfortable, skirts are not suitable. Enclosed footwear is advisable as thongs or slip-ons may fall from your feet during the ride.
2. Cape Trib Horseriding:

Enjoy the breathtaking Cape Tribulation scenery as you meander your way through the oldest living rainforest in the world, ride through crystal clear mountain streams, paddocks and safely along side crocodile inhabited riverbeds until you reach the spectacular Cape Tribulation Beach.
On the way back you will stop at a private swimming waterhole where you can enjoy morning or afternoon tea and take a refreshing swim.
Tour departure times:
Day 1 - 2:30pm
Day 2 - 8am
Duration - 2 hours
Please note:
Please advise if you are a beginner, intermediate or experienced rider

Long pants may offer more protection than shorts but this is not essential, skirts are not suitable.

Closed, secure footwear such as joggers or boots are essential.

Weight restriction of 102kg

Not recommended for pregnant women
3. Jungle Night Walks:

Small group interpretive tours take a max of 11 people deep into ancient forest to experience the nocturnal world. You will be introduced to a weird and wonderful cast of characters who live together to create this grand circle of life. Birds, bats, mammals, possums, spiders, insects, and snakes are regularly seen in the midst of the beautiful rainforest surrounding. Torches and raincoats are provided.
Tour departure times:
Day 1 - 7:30pm
Duration - 2 hours
ACCOMMODATION - Choose from one of 2 accommodation:
1. Cape Tribulation Beach House is unique 3 - 4 star accommodation. Nestled within the 110 million year old Daintree Rainforest, this back to nature resort is situated on 7 acres of absolute beachfront, with direct access Cape Tribulation Beach, offering all guests a truly wild, unique tropical holiday experience.
Endeavour Dorm - featuring 5 single beds, outside dining area, a/c, sharing communal shower block and kitchen.

Rudder & Undine Room - featuring a double bed and a set of bunk beds can sleep up to 4 people, a/c, share communal kitchennette, bathroom and outside dining area.

Escape Cabins - featuring a double bed and two singles, a/c, en-suite, fridge, tea/coffee facilities and shared balcony.

Ribbon Cabins - Located only 30m from the beach, these accommodation cabins feature a king or twin beds, a/c, en-suite, fridge, tea/coffee making facilities and shared balcony.

St Crispins Cabin - Located only 20m from the beach, these free standing private cabins feature a king-sized bed, a/c, en-suite, fridge, tea/coffee making facilities and private balcony.
2. PK's Jungle Lodge is a budget accommodation minutes from the beach in the heart of Cape Tribulation surrounded by the Daintree World Heritage Rainforest.
Lounge around the large pool soaking up the warm tropical sun and then in the evening it all happens at PK's famous Jungle Bar. A full night of fun & activities.
Dorms - featuring 4 or 7 beds, a/c. linen supplied (BYO towels) and shared facilities.

Ensuite Room - airy timber rooms in a lush tropical setting with ensuite, double or twin beds, a/c, linen & towels supplied.
Please Note:
Please bear in mind that a stay in Cape Tribulation is all about the rainforest experience, expect to see bugs and plenty of spiders.
GREAT NEWS! All payments made to Travstar do not incur a credit card surcharge.
Guest Reviews
I had a very enjoyable tour to the Daintree
Posted By Shaun Roberts
Excellent staff and facilities
Excellent staff and facilities
Posted By Julie
Get Active in Cape Tribulation Rates
Need Help With Your Booking?
Our Cairns Office is open again in 12 hours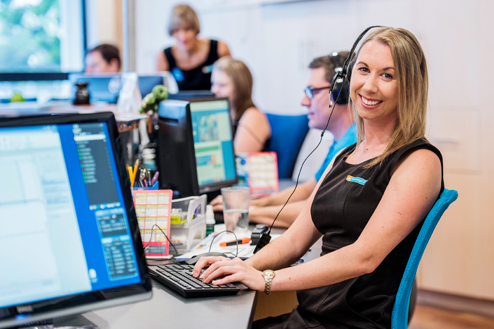 About Travstar Booking Requests
There are some things a computer can't do.
We love helping people plan their holidays and we want to make sure we get it right.
Some holiday packages can be quite complicated with multiple tours and accommodation, pick-up times and extras.
That's why every booking made through a Travstar Website is checked by our local consultants.
It takes a little bit longer to get your tickets but we want to make sure everything is going to run smoothly for you.
How long wil it take to get my tickets?
Our team are alerted to new booking requests as they come in. During office hours you can expect to have your tickets within an hour or two.
After office hours your tickets may take up to 12 hours to arrive.