3 Night Minke Whale Expedition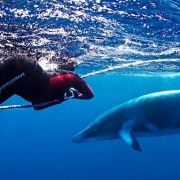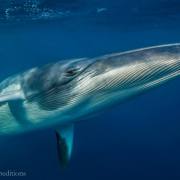 3 Night Minke Whale Expedition
3 Night Minke Whale Expedition
Snorkel with Dwarf Minke Whales
Partake in Minke Whale behaviour monitoring and re
FROM enquire PER PERSON
---
Inc. all levies & taxes

3 Night Minke Whale Expedition Info
3 Night Minke Whale Expedition

Liveaboard dive trip within the Great Barrier Reef Marine Park, dedicated to maximising your in-water interactions at the world's only known Minke Whale aggregation sites. Appeals to anyone who loves special encounters with amazing marine creatures. 10 dives which suits snorkelers, novice and advanced divers.
2018 Departure dates: 11 June | 18 June | 25 June | 2 July | 9 July.
2019 Departure dates: 10 June | 17 June | 24 June | 1 July | 8 July.

3 Night Minke Whale Expedition includes:
A spectacular low-flying start to Lizard Island,

Dedicated time to find/be with Minkes,

Prime Ribbon Reef sites,

Best fish & coral biodiversity,

The world famous Cod Hole,

Outstanding marine life biodiversity,

All dives over 100 miles north of Cairns,

Guaranteed access to restricted dive sites,

50% reduced cruise time and within sheltered waters,

Superior vessel stability in adverse weather conditions.
ACCOMMODATION OPTIONS:
Premium Cabin: Double or Queen bed, private bathroom and ocean views

Standard Cabin: Two single beds, private bathroom and ocean views (mid vessel)

Club Cabin: Two single bunk beds, private bathroom (mid vessel, less motion)

Budget Cabin: Two single bunk beds, shared bathroom facilities (front of vessel)
---
INCLUSIONS:
Low level flight to Lizard Island

Dives at Ribbon Reefs, Cod Hole

Accommodation

Tanks and weight belts

Sheets, towels and linens

Complimentary soft drinks

Three meals daily, plus snacks

Aussie BBQ and party night

Transfer only to your accommodation in Cairns City
---
All Gear Hire includes: (extra cost)
Reg, Ocy, Gauges
BCD
Computer
Snorkel Gear
Light/Torch/Cyalume
Wetsuit
Safety Sausage (SMB)
New (1 year old) BCD's and regulators are supplied to guests in Premium and Standard cabins who rent equipment.
---
PLEASE NOTE:
Flying After Diving - the surface interval between the last dive completed at 5pm and flying at 9.30am is 16.5 hours, which exceeds the DAN minimum requirement of 12 hours. An additional safety feature is that Skytrans flys below 1000ft, weather permitting.

Depth guidelines are based on the diver's experience and industry standards. The maximum recommended depth for divers with appropriate experience is 40 metres (132ft). Dives in excess of 40 metres (132ft) to a maximum of 50 metres (165ft) can only be undertaken by divers with a minimum experience of 100 dives with 25 deeper than 30 metres (100ft) including one to a depth within 3 metres of dive being undertaken.

Luggage: 25kg / 55lbs, max weight of any bag. On Fly/Dive itineraries: 25kg / 55lbs, allowance per person plus 3kg / 5.5lbs carry-on allowance, OR 10kg / 22lbs - for professional photo / video housed system. You can leave items in excess at Mike Ball office.

All itinerary details are subject to change, specific marine life cannot be guaranteed.

GREAT NEWS! All payments made to Travstar do not incur a credit card surcharge.
3 Night Minke Whale Expedition Rates
Need Help With Your Booking?
Our Cairns Office is open again in 5 hours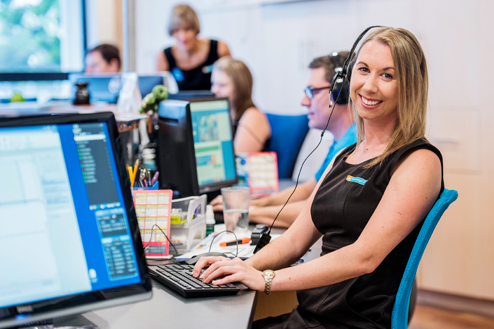 About Travstar Booking Requests
There are some things a computer can't do.
We love helping people plan their holidays and we want to make sure we get it right.
Some holiday packages can be quite complicated with multiple tours and accommodation, pick-up times and extras.
That's why every booking made through a Travstar Website is checked by our local consultants.
It takes a little bit longer to get your tickets but we want to make sure everything is going to run smoothly for you.
How long wil it take to get my tickets?
Our team are alerted to new booking requests as they come in. During office hours you can expect to have your tickets within an hour or two.
After office hours your tickets may take up to 12 hours to arrive.