AquaQuest Info
Your trip with AquaQuest out to the reef will take just 90 minutes from Cairns, with five hours spent on the outer reef. We?ll select two of the best Great Barrier Reef snorkelling sites according to the day?s conditions. Our amazing sites include spots along the diverse, species-rich Norman, Saxon and Hastings Reefs.
With myriads of tropical fish, pristine coral formations, turtles and ?nemos?, you?ll be blown away by the spectacle that is the Great Barrier Reef.
Our day trip vessel AquaQuest is purpose-built for snorkelling, with state of the art equipment. If you decide you?d like to try an introductory dive during your trip, our expert team is on hand to guide you through this amazing experience.
Features
Morning tea including pastries with choice of tea or coffee
Visit two exclusive dive locations
Tropical buffet lunch
4 hours on the outer reef
Visit two exclusive dive locations
Snorkel tour included
Instant Booking & Mobile Friendly Tickets
Check availability & book here to secure your place on AquaQuest.
Pre-booking is essential. Please do not turn up on the day without a booking.
Snorkeling
The reef being just a few meters away from the waters surface, you will be able to explore all these wonders just by floating at the surface. Relax, breathe in your snorkel and be ready to discover a multitude of fishes, corals and other wildlife populating the reef.
Your day at a glance
08.00am: Check in at Cairns Marlin Marina
08.30am: Depart Cairns
10.00am: Arrive at first snorkelling site
12.45am: Move to second snorkelling site and enjoy lunch
01.30pm: Continue snorkelling
03.00pm: Depart reef site
04.30pm: Arrive Cairns
Check In Procedure
Check-in directly on AquaQuest at 7.30am for an 8am departure
B Finger, Cairns Marina
Need Help With Your Booking?
Our Cairns Office is open again in 4 hours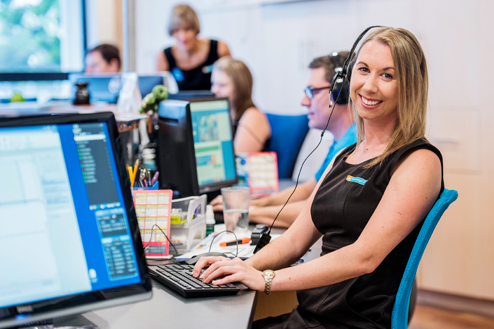 About Travstar Booking Requests
There are some things a computer can't do.
We love helping people plan their holidays and we want to make sure we get it right.
Some holiday packages can be quite complicated with multiple tours and accommodation, pick-up times and extras.
That's why every booking made through a Travstar Website is checked by our local consultants.
It takes a little bit longer to get your tickets but we want to make sure everything is going to run smoothly for you.
How long wil it take to get my tickets?
Our team are alerted to new booking requests as they come in. During office hours you can expect to have your tickets within an hour or two.
After office hours your tickets may take up to 12 hours to arrive.