Mike Ball 4 night Coral Sea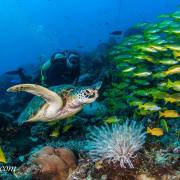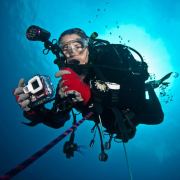 Mike Ball 4 night Coral Sea
Fly Dive Coral Sea - Departs Thursdays
Cod Hole & Coral Sea | Reef flight
Adventure Diving with big fish & sharks
FROM enquire PER PERSON
---
Inc. all levies & taxes

Mike Ball 4 night Coral Sea Info
Mike Ball Dive Expeditions - 4 night Fly Dive Coral Sea

Duration: 4 Nights
Departs: Thursday 6pm, Cairns Trinity Wharf.
Returns: Monday 11am, complimentary transfers to inner city hotels and airport.
---
Diving Summary:
Adventure Diving. 14 Dives. 14 Dives (4 nights / 3 dive days / 14 dives (including 2 night dives)
Experience:
Advanced divers comfortable diving exposed walls with some current.
Dive the Ribbon Reefs including Cod Hole plus Osprey Reef in the Coral Sea, Lizard Island to Cairns scenic flight.
Details: Get spoilt on-board Spoilsport, a custom designed twin hulled live-aboard with spacious sundeck, al fresco deck, saloon and dive deck with photography and re-breather workstations. Begin your adventure by swimming with diver size fish at the Code Hole. Overnight you venture 75 miles beyond the Great Barrier Reef to the crystal clear waters and plummeting walls in the Coral Sea. The 'Amphitheatre' is a spectacular big fish and shark dive. Enjoy the luxurious motor yacht atmosphere and attentive crew topped off by a spectacular low-level reef flight from Lizard Island to Cairns.
Itinerary Summary:

The Fly Dive Coral Sea includes the Coral Sea and Great Barrier Reef featuring:
- pristine coral gardens at Challenger Bay,
- diver size fish at the Cod Hole,
- 40 meter (132ft) visibility and 1000 meter plummeting walls,
- exciting shark action in the Coral Sea ,
- schooling trevally and barracuda in the Coral Sea,
- all dives sites located north of Cooktown,
- guaranteed access to restricted dive sites,
- superior vessel stability in adverse weather conditions,
- a spectacular 250km scenic flight over the dive sites from Lizard Island.
---
Expeditions Include:
Daily serviced air conditioned accommodation.

Complimentary soft drinks and wine with your evening meal.

Superb meals plus fresh snacks between meals.

Spectacular low level reef flight on Fly Dive itineraries.

Complimentary Reef Ecology course.

Snorkelling
---
ITINERARY:
THURSDAY: Check-in and Departure
Prior to 4:00pm. Check-in luggage at the Mike Ball office 2/3 Abbott St, Cairns. If unable to check-in prior to 4:00pm please contact 4031 5484 for departure details.

Cruise overnight to the magnificent Ribbon Reefs, the first stop on your 700km dive odyssey.
FRIDAY: Ribbon Reef #9 - Pixie Gardens , Cod Hole
Swim with giant potato cod, napoleon wrasse, moray eels, tuna and barracuda.

Enjoy close encounters with huge Maori wrasse.

Anticipate spectacular coral gardens, spotted rays, reef sharks and green turtle sightings.

Night dive where decorator crabs, egg cowry shells, moray eels and crayfish are just a few of the creatures you can find.
SATURDAY & SUNDAY: Coral Sea -Osprey Reef
Cruise 100 miles overnight to Osprey Reef in the Coral Sea

Enjoy 40 meter (132ft) visibility with spectacular walls disappearing to 1000metres.

Witness the resident shark population including grey whalers, whitetip reef sharks, silvertips and hammerheads.

Find the caves, overhangs and spectacular walls adorned with huge soft coral trees and gorgonian fans.
MONDAY: Low Level Scenic Flight
Breakfast on board and transfer to Lizard Island

Spectacular low level Great Barrier Reef flight to Cairns

150miles, altitude 600-1000ft - saves 12 hours travel time

Return at approximately 11:00am for courtesy transfer to city hotels.
---
Accommodation Options:
Premium Cabin: Double or Queen bed, private bathroom and ocean views

Standard Cabin: Two single beds, private bathroom and ocean views (mid vessel)

Club Cabin: Two single bunk beds, private bathroom (mid vessel, less motion)

Budget Cabin: Two single bunk beds, shared bathroom facilities (front of vessel)

(Twin Share Cabins: same gender cabin not guaranteed. Sole occupancy option available)
---
All Gear Hire includes: (extra cost)
Reg, Ocy, Gauges
BCD
Computer
Snorkel Gear
Light/Torch/Cyalume
Wetsuit
Safety Sausage (SMB)
New (1 year old) BCD's and regulators are supplied to guests in Premium and Standard cabins who rent equipment.
---
PLEASE NOTE:
Flying After Diving - the surface interval between the last dive completed at 5pm and flying at 9.30am is 16.5 hours, which exceeds the DAN minimum requirement of 12 hours. An additional safety feature is that Skytrans flies below 1000ft, weather permitting.

Depth guidelines are based on the diver's experience and industry standards. The maximum recommended depth for divers with appropriate experience is 40 metres (132ft). Dives in excess of 40 metres (132ft) to a maximum of 50 metres (165ft) can only be undertaken by divers with a minimum experience of 100 dives with 25 deeper than 30 metres (100ft) including one to a depth within 3 metres of dive being undertaken.

Guided Dives: It is not policy for all dives to be dive-master led. Mike Ball provides complimentary orientation dives to enhance skills; a scheduled morning & afternoon guided group dive & the opportunity to dive with staff on an ad-hoc basis.

Luggage: 25kg / 55lbs, max weight of any bag. On Fly/Dive itineraries: 25kg / 55lbs, allowance per person plus 3kg / 5.5lbs carry-on allowance, OR 10kg / 22lbs - for professional photo / video housed system. You can leave items in excess at Mike Ball office.

All itinerary details are subject to change, specific marine life cannot be guaranteed.
Mike Ball 4 night Coral Sea Rates
Need Help With Your Booking?
Our Cairns Office is open again in 8 hours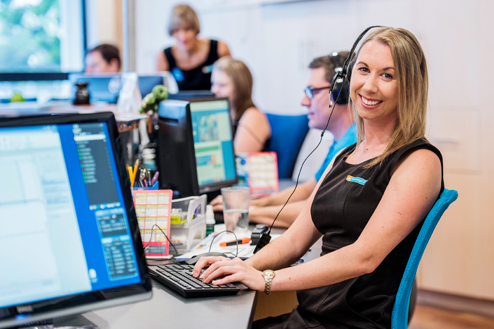 About Travstar Booking Requests
There are some things a computer can't do.
We love helping people plan their holidays and we want to make sure we get it right.
Some holiday packages can be quite complicated with multiple tours and accommodation, pick-up times and extras.
That's why every booking made through a Travstar Website is checked by our local consultants.
It takes a little bit longer to get your tickets but we want to make sure everything is going to run smoothly for you.
How long wil it take to get my tickets?
Our team are alerted to new booking requests as they come in. During office hours you can expect to have your tickets within an hour or two.
After office hours your tickets may take up to 12 hours to arrive.