PADI Advanced Open Water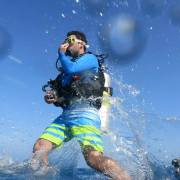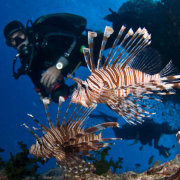 PADI Advanced Open Water
Pro Dive Advanced Course
3 day and 2 night dive trip
11 Dives
FROM enquire PER PERSON
---
Inc. all levies & taxes

PADI Advanced Open Water Info
PADI Advanced Open Water Dive Training Course
The PADI Advanced course is the popular first step in continuing your dive education. It is designed to expand your diving skills and knowledge and to give the inexperienced diver added confidence in their diving.
The PADI Advanced course is conducted in conjunction with Pro Dives 3 day / 2 night dive trip. You'll have the opportunity to participate in up to 11 dives, 9 day and 2 night, over the duration of the trip. 5 of these dives will be training dives required to complete your PADI Advanced Certification and the remaining 6 will be recreational dives for you to enjoy the spectacular Great Barrier Reef.
There are no formal classroom sessions involved with this course, but you are required to read through the PADI "Adventures in Diving" manual and answer the relevant knowledge reviews prior to participating in the training dives. We recommend that you try and read through the course manual prior to the trip departure.
Your 5 Advanced course training dives are made up of 3 core dives being 'Deep diving', 'Underwater Navigation' and 'Night diving' and then 2 elective subject dives where you have a choice between Underwater Naturalist, Peak Performance Buoyancy, and the popular Underwater Photography module. Other elective dive options may be available.

Requirements:
Pre-requisite for this course is a PADI Open water certificate or the equivalent certification with another training agency.
---
Courses Commence:
English - every day except Tuesday

German - Thursday and Sunday

Japanese - Saturday
---
Night Before Departure
If you have time we suggest you drop into Pro Dives retail shop, located on the corner of Shields & Grafton Streets, where you can arrange your dive equipment for the trip (this means you won't have to do it at 6:00am on the morning of your trip!). Otherwise please reconfirm with ProDive on telephone 07 4031-5255.
Day 1
Dives 1 & 2: Two pleasure dives to give you an introduction to diving on the Great Barrier Reef. This is also a great opportunity for you to acclimatize to the diving conditions, fine tune your skills or even to refresh your skills if it has been some time since your last dive.
Dive 3 - Navigation Dive: After revising your knowledge review, your instructor will brief you on your navigation dive where you will complete some exercises using both compass and natural references to help improve your underwater navigation skills.
Dive 4 - Night Dive: Here you will be introduced to night diving on the Great Barrier Reef. You will complete a simple navigation exercise before being given a guided tour with your instructor. During your night dive you can expect to find sleeping turtles, parrot fish and a variety of other marine life only encountered at night.

Days 2 & 3
Dive 1 - Deep Dive: During this dive we will give you the experience to safely conduct dives beyond your 18metre depth limit as an open water diver. Under the close supervision of your dive instructor you will be taken down to 30metres, where you will be tested for signs of nitrogen narcosis, shown the effects of increased pressure and colour absorption at depth.
With your three core dives now completed, you have five (5) day dives remaining to complete the last 2 dives of your Advanced training dives, all designed to introduce you to other interesting areas of diving which you may wish to learn more about.
Choose from the following elective dives to complete your course:
Underwater Naturalist: To learn more about the Great Barrier Reef and its ECO system this dive is an absolute must. We will teach you how to identify the main families of fish from Damselfish to Trigger fish you will also be taught how to identify the different corals. If this dive interests you make sure you don't miss the opportunity to go to Reef Teach the night before your trip departs.(Additional costs apply).


Underwater Photography: If you want to take home some lasting memories this elective dive is ideal. On your Underwater Photography dive you will be taught pre and post dive camera care and you will also be shown how to get the best results from your underwater camera. After loading your underwater camera your dive will simply involve exposing a role of film trying to capture the beauty of the Great Barrier Reef. If you do not have your own camera you can hire a digital underwater camera at a cost of AUD$38 per dive.


Search and Recovery: If you have ever lost anything while you have been diving or treasure hunting appeals to you then this option will be very useful for you. During this dive you will learn skills not only how to conduct searches but also how to retrieve submerged objects from the ocean floor. We will teach you how to swim various search patterns using your compass or a simple length of rope. You will also be shown how to correctly secure objects to a lift bag and bring them back to the surface.


Boat Diving: Many divers learn to dive and make dozens of dives before they ever set foot on a dive boat; others learn to dive from one type of boat, but have little experience diving from others. If you fit in either group, the Boat Diving elective will speed your transition to diving from boats or boats you're not familiar with.
---
Inclusions:
3 day and 2 night dive trip
PADI Advanced manual (available in English, German and Japanese)
Accommodation transfers from Cairns City & Northern Beaches (Trinity Beach, Palm Cove)
11 Dives (weather permitting)
Dive insurance
Passport photos (required for certification)
Twin or Double Cabin accommodation onboard
All onboard meals
Bed linen (towel not included)
All dive and snorkelling equipment - includes dive computer, long leg wetsuit & prescription mask (if required)
FREE Wireless Global Gossip Internet onboard: Passengers will need to bring their own laptops, Iphones etc. Get online whilst out on the reef, upload pictures instantly or chat to friends.
---
Important information:
Prior to commencing your Learn to Dive Course you are required to complete the self-assessment Entry Level Student Dive Medical Declaration. A positive response to any question means that there is a pre-existing condition that may affect your safety while diving and you must consult a medical practitioner preferably with experience in diving medicine to obtain a dive medical certificate that states that you are fit to undertake recreational diver training.
To avoid disappointment we suggest that you complete the Student Diver Medical Declaration and if necessary obtain a dive medical from a doctor prior to commencement. (Any costs associated in this process are payable direct to the doctor).
Student Diver Medical Declaration and Dive Medical (if required) must be completed within 90 days of commencement of your learn to dive course.

The minimum age to learn to dive is 12 in Queensland. There is no maximum age.

It is a dive course requirement that you be able to swim 200 metres or snorkel 300 metres and tread water/float for 10 minutes.

We recommend that you do not fly for at least 24 hours after your last dive. Your last dive will be completed by midday on day 3 of your trip.
PADI Advanced Open Water Rates
Need Help With Your Booking?
Our Cairns Office is open again in 2 hours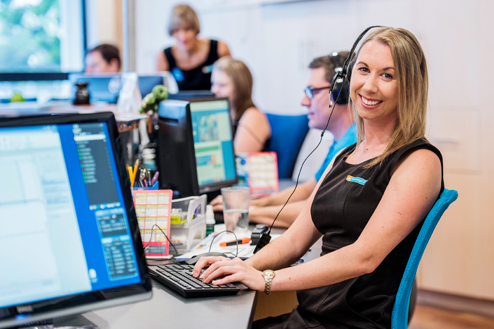 About Travstar Booking Requests
There are some things a computer can't do.
We love helping people plan their holidays and we want to make sure we get it right.
Some holiday packages can be quite complicated with multiple tours and accommodation, pick-up times and extras.
That's why every booking made through a Travstar Website is checked by our local consultants.
It takes a little bit longer to get your tickets but we want to make sure everything is going to run smoothly for you.
How long wil it take to get my tickets?
Our team are alerted to new booking requests as they come in. During office hours you can expect to have your tickets within an hour or two.
After office hours your tickets may take up to 12 hours to arrive.