Quicksilver & Daintree Dreaming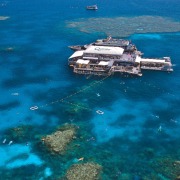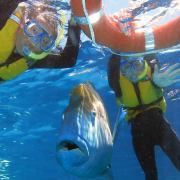 Quicksilver & Daintree Dreaming
2 Day Quicksilver & Daintree Dreaming Tours
Stunning Reef Location
Semi-sub, snorkel, underwater observatory
FROM enquire PER PERSON
---
Inc. all levies & taxes

Quicksilver & Daintree Dreaming Info
2 Day Quicksilver & Daintree Dreaming
For your experience of a lifetime, Quicksilver's wave piercing catamarans and friendly crew will take you to a reef at the very edge of Australia's Continental Shelf, to an underwater world that is a dazzling kaleidoscope of colour and brilliance... Agincourt Reef, a magnificent ribbon reef where you can experience the magic that is the Great Barrier Reef.
Why we like it:
Agincourt Ribbon Reef - clear & pure waters
Rich coral & spectacular marine life
Large spacious stable reef activity platform
Smooth, state-of-the-art, Wavepiercer cruising
Professional crew and service
Hot & cold buffet lunch
Ideal for families & non-swimmers
Highest ecotourism accreditation
Great Barrier Reef Post Office Box
---
Daily Departures:
Check in time is 9.15am at the Quicksilver office, at Reef Marina, Wharf Street, Port Douglas.
Departs Reef Marina Port Douglas at 10:00am
Returns to Reef Marina at 4:30pm
Free Parking is available
Return hotel transfers from Cairns & Northern Beaches available
Cairns pick-up times from 8.00am
---
Inclusions:
3.5 hours at Agincourt Reef
Morning and afternoon tea
Hot and cold tropical smorgasbord lunch
Reef presentation by marine biologist
Snorkelling equipment (mask, fins, snorkel), Buoyancy vests and flotation noodles.
Lycra suit
Snorkelling instruction provided
Underwater observatory fish & coral viewing
Semi-submersible coral viewing
Fish feeding conducted by crew
Change Rooms & Freshwater Showers
Sun Deck
Undercover tables and seating
EMC (reef tax)
---
Your day at a glance:

9.30am
Boarding Time

10.00am
Depart Reef Marina, Port Douglas
10.30am
Snorkelling demonstration and Introductory dive information presentation
11.30am
Arrive Outer Barrier Reef - Reef activities commence:
Enjoy free swimming and free snorkelling from submerged platform
Underwater observatory open for coral and fish viewing
20 minute Semi-sub tours depart every fifteen minutes from the rear of the platform
Pre-booked guided snorkelling tours with Marine Biologist ( extra cost )
Diving and helicopter scenic flights ( extra cost )
Fish feeding conducted at snorkelling platform at advertised times
12 noon Hot and cold five star tropical buffet lunch including fresh prawns, pastas, meats, salads and fruit. There are full bar facilities available where you can purchase drinks. The platform has tables for you to enjoy lunch and undercover seating

1.30pm Lunch finishes. Time for more activity or just relax and take in the view!!

3.00pm Depart Agincourt Reef for Port Douglas. Reef video and photo viewing on board

4.30pm Arrival at Reef Marina, Port Douglas


---
Additional Information:
The Platform at Agincourt Reef Site: Floating like an island in a coral sea the platforms have tables for you to enjoy lunch, undercover seating, fresh water showers and change rooms to allow you to enjoy your day. There is also a water powered lift to allow easy access for all passengers.


Semi-Submersible Coral Viewing: If you would like to stay dry, then you can explore the stunning reef from the comfort of a Quicksilver sub. The semi submersibles cruise slowly through the colourful coral gardens giving passengers the opportunity to experience a snorkelers-eye view of the marine life. The semi-sub experience takes approximately 20 minutes and includes an informed commentary on the marine life observed during the journey and an overview of the wonders of the Great Barrier Reef.

Underwater Observatory: You can also see the coral and watch the fish feeding from Quicksilver's unique viewing platform and underwater observatory located directly in front of the platform. From here, you can also view "first time" divers taking part in introductory dives and snorkelers.

Snorkelling: Snorkelling is one of the best ways to view the incredible underwater world of the Great Barrier Reef, and Quicksilver's friendly staff are on hand to show you how. On your way out to Agincourt Reef you can view an instructional video on how to snorkel to teach you the right techniques.
Agincourt Ribbon Reefs: The very edge of the Great Barrier Reef. Here, special reefs known as 'ribbons' run parallel to the Continental Shelf. Adjacent to the Coral Sea trench, these ribbon reefs are recognised as the most pristine eco-systems in the reef's environment. Clear water provides the best possible underwater visibility, encourages rich coral growth and supports spectacular marine life. As the region's outer reef pioneer, this is the best location available to view nature's finest.
---
Optional Extra Costs:
Certified diving
Introductory diving
Lycra Suits
Ocean Walker Helmet Diving
Underwater cameras available for purchase
Underwater digital cameras available to hire
Professional photo service available on-board
Cairns & Port Douglas Accommodation Transfers, Pick up times start at 8am from Cairns. Return to Cairns at 6pm.
If you would like to learn more about magnificent marine life of this fragile eco-system, you may like to try a guided snorkel tour. Our University qualified marine biologists will intoduce you to a new and exciting world. We offer two different snorkel tours designed to enable passengers to enjoy an amazing in-water experience on the reef regardless of snorkelling skill level.
10 minute Heli flight from Outer Reef Pontoon: While at the reef, take a scenic helicopter flight and marvel at the sheer magnitude and beauty of one of the world's most fascinating natural wonders.
Introductory Snorkel Tour - for beginners
Designed for the novice/beginner snorkeller

Provides an introduction to the marine environment

Tailored for families and those wanting educational experience

Marine biologist tows safety float and whistle

Duration: 30-40 minutes depends on conditions and passenger experience.
Advanced Snorkel Tour - some expererience recommended
For the more adventurous - some snorkelling experience is recommended.

This tour is more about exploring, and the marine biologists encourage and teach passengers how to duck dive (if you would like to learn).

Tours generally leave from the platform, but sometimes may involve a drop-off from a small tender, so participants can cover a greater distance, and have the chance to "drift with the current", before returning to the platform.

Distance travelled can be up to several hundred metres.

Duration: 45-60 minutes depends on conditions and passenger experience.
Ocean Walker or "Helmet Diving" Unique & Fun!
Experience the feeling of diving wearing a helmet and breathing normally

No swimming involved - just walk down the steps to the platform

You can wear your glasses and keep your hair dry!

Souvenier certificate on completion of your helmet dive

Min age 12 yrs., Min height 135cm.
---
What To Bring:
Camera
Swimming costume and beach towel
Hat, sunscreen and shirt for sun protection, sunglasses
Credit cards for shopping and optional tours
Cash for drinks at the bar
Multi-lingual staff members: Quicksilver does have Chinese crew members on this boat all year round. Please request this option when booking so that we can make sure the staff member is working on your day of travel.
DAINTREE DREAMING DAY TOUR:

Walk in the steps of the ancestors... This fun, exclusive day tour allows to join a real Aboriginal cultural experience combined with the pristine natural beauty of the World Heritage Listed Daintree National Park.

Daintree Rainforest is the oldest living rainforest in the world, and the Kuku Yalanji people have been living within this environment for thousands of years. This unique and personalised itinerary will demonstrate Daintree at its best! Learn of this area's rich Aboriginal culture and history, combined with enriching guided rainforest walks and spectacular Mossman Gorge. It truly is a magical day out with fantastic photo opportunities! A visit to Mossman Gorge is a must on any adventurer's trip to Tropical North Queensland.

Inclusions:
2 hour Coastal & Cultural walk
Traditional hunting & gathering techniques
Learn to identify Bush tucker & medicine
Eat your catch with homemade damper
Welcome to Country ceremony
Lunch at Mossman Gorge Centre
Guided Rainforest Walk at Mossman Gorge
Swim in private swimming hole at Mossman Gorge
Return hotel transfers
Your day at a glance:
Kuku Yalanji Cultural Habitat Tours – 2 hour coastal and mangrove walk
Travel to Cooya Beach north of Port Douglas and meet with the Kubirri Warra brothers who follow the traditions of their ancestors. This special place is a traditional fishing ground of the Kuku Yalanji. This unique coastal place has three diverse ecosystems – beach, mangroves and coastal reef – that are connected to each other by the every changing mudflats and tidal lagoons. Here you will be introduced to traditional fishing and gathering techniques with the aim of finding your own tucker (food). Learn how to throw a spear and search and hunt. Your catch may include crabs, mussels and fish. You will also learn about bush tucker and medicines before going back to the balcony of the family home where your tucker is cooked up for everyone to share with homemade damper.
Welcome to Country Ceremony
You are greeted with a traditional smoking ceremony. This ceremony is conducted by Aboriginal people with specialized cultural knowledge to welcome people to their land. It is a cermony of spiritual cleansing, to ward off evil spirits and to ensure that while you are on the traditional land of Kuku Yalanji people, you are accepted and honoured.

Mossman Gorge
Wander into the lush rainforest of the World Heritage Listed Daintree National Park - Mossman Gorge. Home of the Kuku Yalanji people. An easy walk across boardwalks, tracks and bridges that protect the delicate ecosystem of pristine waterfalls and mountain ranges. Your guide will explain the vivid flora and fauna of this diverse rainforest. Ensure you bring your bathers/swimmers/togs so you are able to make the most of this beautiful private swimming hole encased by rainforest.
Lunch
A delicious lunch infused with local flavours is served in Mossman Gorge Centre. There is time to explore the gallery with artworks from prominent and emerging artists of the area.

Optional Extra - Aboriginal Guided Rainforest Walk
Your experienced Indigenous guide will demonstrate traditional plant use, identify bush food and traditions like making bush soaps and ochre paint. The walk meanders through stunning rainforest on private walking trails and takes in traditional huts or humpies while your guide provides an enchanting narrative of the rainforest and their special relationship with this unique tropical environment.

Connect with the lives, culture and beliefs of the local Kuku Yalanji community and experience, first hand, their connection to the natural environment.
What to Bring:
Hat & Sunglasses
Sunscreen & insect repellent
Swimmers & towel
Bottle of water & Camera
Light coloured clothing, shorts

Departures:
Departs Monday, Wednesday, Thursday & Friday
Pick up from Cairns: 7:30am - 6:30pm
Pick up from Northern Beaches (Trinity Beach, Palm Cove): 7:50am - 6:00pm
Pick up from Port Douglas: 08:30am - 5:30pm
Quicksilver & Daintree Dreaming Rates
Need Help With Your Booking?
Our Cairns Office is open again in 3 hours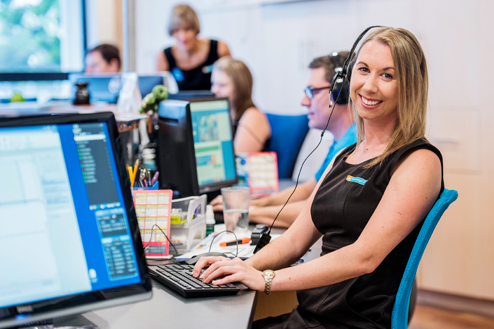 About Travstar Booking Requests
There are some things a computer can't do.
We love helping people plan their holidays and we want to make sure we get it right.
Some holiday packages can be quite complicated with multiple tours and accommodation, pick-up times and extras.
That's why every booking made through a Travstar Website is checked by our local consultants.
It takes a little bit longer to get your tickets but we want to make sure everything is going to run smoothly for you.
How long wil it take to get my tickets?
Our team are alerted to new booking requests as they come in. During office hours you can expect to have your tickets within an hour or two.
After office hours your tickets may take up to 12 hours to arrive.