Kuranda with Attractions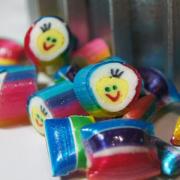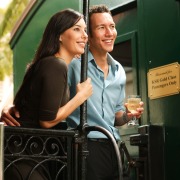 Kuranda with Attractions
Kuranda, Skyrail & Train combos
Kuranda Scenic Rail & Skyrail
Kuranda Boarding Pass included!
FROM $128 PER PERSON
---
Inc. all levies & taxes

Kuranda with Attractions Info
Scenic Train / Kuranda / Skyrail - Tropical Horizons
Tropical Horizons combines the Kuranda Scenic Rail through the Barron Gorge National Park, and the Skyrail Rainforest Cableway offering a 7.5km journey over the rainforest canopy, and free time in Kuranda. We recommend visiting both the Original and Heritage Markets and the many Kuranda attractions including Birdworld, The Kuranda Koala Gardens and The Australian Butterfly Sanctuary. A great day trip!
Travel with Tropical Horizons includes the Kuranda Boarding Pass:
Quick and easy check-in on coaches and at Skyrail
Express check-in and pre-allocated seating on Kuranda Scenic Railway
Highly detailed information on your day ensuring your day runs smoothly
Detailed Kuranda map with highlights and points of interest
Tour itinerary with timings and Handy Hints
10% off entry to Bird World, Australian Butterfly Sanctuary and Koala Gardens

Train & Skyrail + Rainforestation - Return Hotel transfers:
Hotel pick-up 7.00am

Transfer to Freshwater station for 8.50am train journey to Kuranda

30 minutes free time in Kuranda

Coach to "Rainforestation"

Army Duck Rainforest Tour

Tropical Fruit Orchard

Pamagirri Aboriginal Dance

Koala & Wildlife Park

Tropical Buffet Lunch (optional)

3.45pm Skyrail for your return journey

Coach arrives at your hotel - 5.30pm

Train & Skyrail + Tjapukai - Return Hotel transfers:
Hotel pick-up 8.15am

Transfer to Tjapukai

Authentic music, dance and story telling with Tjapukai people.

Lunch at Tjapukai (optional)

Skyrail Gondola journey to Kuranda

1.5 hours approx.. free time in Kuranda

3.30pm Train for your return journey

Coach arrives at your hotel - 5.30pm

Train & Skyrail + Hartley's - Return Hotel transfers:
Hotel pick-up from 7.00am

Transfer to Freshwater Station for 8.50am Kuranda Scenic Train

11.30am Skyrail Gondola journey

Transfer to Hartley's Crocodile Farm

Aussie wildlife - Crocodile farm tour

Snake Show

Wetlands cruise

Crocodile attack show

Wallaby & Quoll feeding

Cassowary feeding

Koala feeding

Koala photo available ( own expense )

4.45pm depart for your return journey

Coach arrives at your hotel - 5.30pm
KURANDA SCENIC RAILWAY:
The Kuranda Scenic Railway is a spectacular journey offering views of World Heritage Listed rainforest, steep ravines and picturesque waterfalls within the Barron Gorge National Park. This famous railway winds its way from Kuranda to Cairns.
Allow 1.5 hours for this journey.
KURANDA VILLAGE:
Kuranda Village is a quaint little township in the rainforest, situated where both Skyrail and the Kuranda Scenic Train journeys terminate. Kuranda Village is famous for arts and crafts and indigenous artefacts and the excellent attractions of the Butterfly Sanctuary, Koala Gardens and Bird World.

Passengers travelling with Tropical Horizons Day Tours may obtain discount entry to these attractions (show your boarding pass). Both The Original Kuranda Markets and the Heritage Markets are open daily.
SKYRAIL RAINFOREST CABLEWAY:
You will journey up the Skyrail Rainforest Cableway which spans 7.5kms over pristine rainforest.
Gliding just metres above the rainforest canopy in comfortable six-person gondola cabins, the Skyrail journey will immerse you in an intimate rainforest experience. Enjoy the stunning rainforest scenery, panoramic views of the Cairns' tropical region and the glittering waters of the Coral Sea.

During your Skyrail journey you will have time to explore two on the rainforest mid-stations - Red Peak and Barron Falls, where you can explore the forest floor on boardwalks, view the scenic look-outs and spend time in the state-of-the-art Rainforest Interpretive Centre.
A one-way Skyrail Experience will take approximately 90 minutes to complete. You can spend as much time at you like at Skyrail rainforest mid-stations enjoying the facilities and rainforest atmosphere. Plan to spend approximately 20-30 minutes.
Gold Class Train upgrade (extra cost):
Gold Class on Kuranda Scenic Railway a special rail journey for the discerning traveller - all in your exclusive carriage. Your experience includes:
Dedicated Guest Services attendant

Individual seating, lounge-style chairs

Ambient historical decor

Welcome drinks

Appetisers, local coffee & tea

Beverages, beer, sparkling and still wine

Gift pack

Available on 9:50am train from Freshwater

Available on 3:30pm train from Kuranda
Skyrail Diamond View Gondolas upgrade (extra cost): Provides guests with amazing panoramic views of the tropical landscape, Coral Sea and rainforest canopy, but also the unique perspective of looking straight down from the treetops to the forest floor through the glass flooring for the entire Skyrail experience. Taking a maximum of 5 persons and a waiting time of 7 minutes. (extra cost)